FREE SHIPPING & RETURNS WORLDWIDE!

DUTIES & TAXES COVERED WORLDWIDE
Find your nearest boutique
Our GLBride of the Week is the lovely Anita Chow, who tied the knot with her fiance in our Ms. Elle gown. The couple held their nuptials at the beautiful Vancouver Rowing Club in Vancouver, British Columbia. In the following interview, Anita shares with us the details of her dream wedding and GL gown. As told by Anita:

How did you meet your husband? Tell us a little bit about your relationship.

My husband and I met during our freshman year of university when we were studying at the University of British Columbia. We met on the very first day of orientation week through one of our mutual friends, and we built a close friendship over the next year. We went on our first backpacking trip throughout Southeast Asia for a summer before we actually started dating. We fell in love during this trip together. Since then, Jean-Claude and I have travelled to over 60 countries over the last seven years, and since our passion is to travel, we are starting off our marriage by moving out of my flat and embarking on a six-month-long adventure throughout Africa.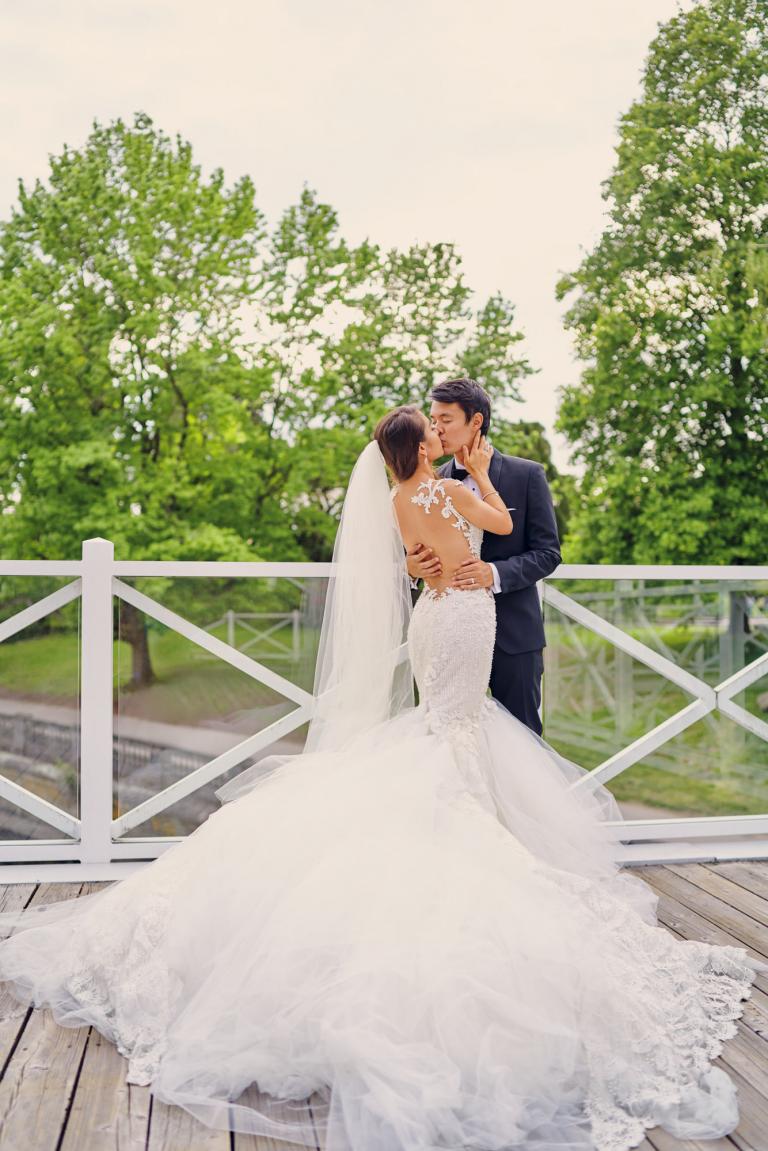 How did he propose?

Since Jean-Claude and I are very close to our family and friends, he planned his proposal by incorporating as many of them that he possibly could into a scavenger hunt. He even got our best friend, the one who introduced us, to fly into Vancouver from Boston! The first stop of the scavenger hunt was my dad's flat, second was the place where we first met, and third stop was our favourite sushi restaurant. At each location he had a few of our close friends give me the clue to the next spot and join me along the way. The final clue led me to a pier on Jericho Beach overlooking the skyline of Vancouver, where he proposed.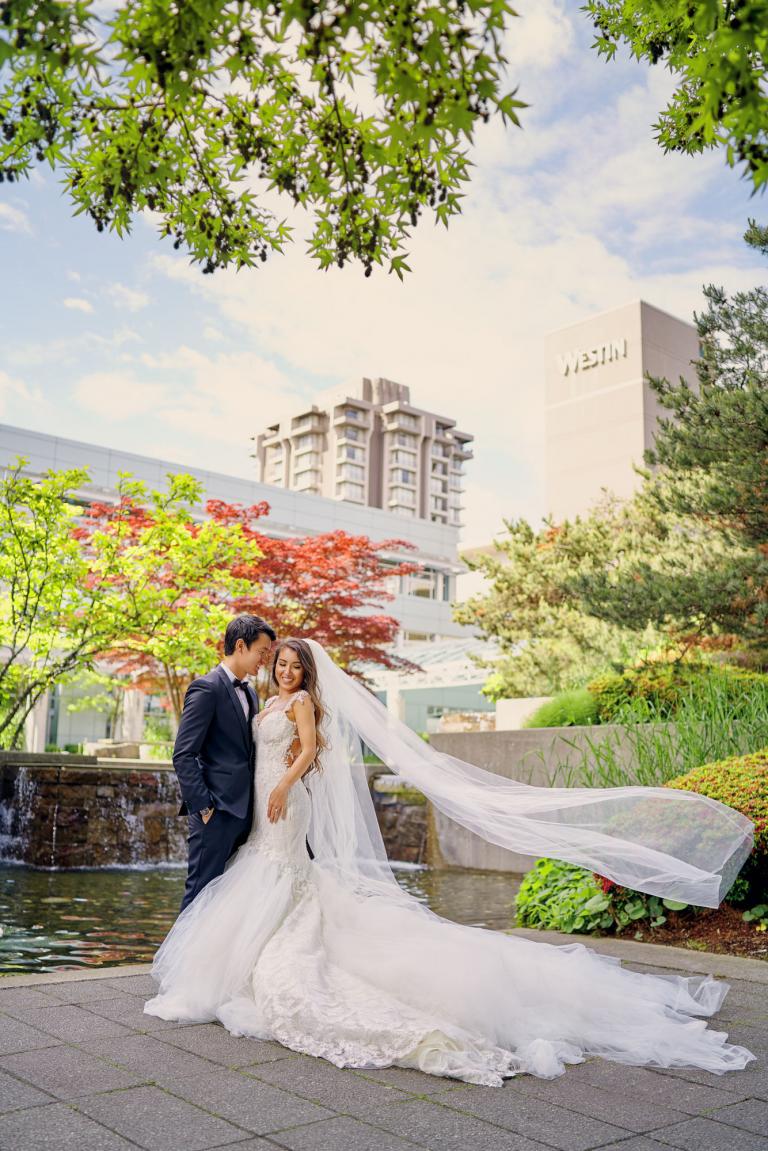 How did you find your perfect dress? And how did you decide to buy it?

To be completely honest, I didn't know anything about wedding dresses when I first started looking for a gown to buy for my wedding. However, years before I was even engaged, I found my dream dress and I saved the picture on my Instagram account – just in case! Once I got engaged, I scrolled all the way back to the picture that I saved years before in order to use it as inspiration for the wedding dress that I would buy. At this point, I still didn't know too much about brands or even styles of matrimony dresses. The second time that I went dress shopping, I was looking around the store and I found THE dress – the very same Galia Lahav Ms. Elle gown that I had originally fallen in love with! It was the very first dress that I tried on that day, and the moment I put it on I knew that I wouldn't be leaving the store without it. I actually bought the dress before we even started planning the wedding! I knew I couldn't walk down the aisle with any other dress and that it was meant to be.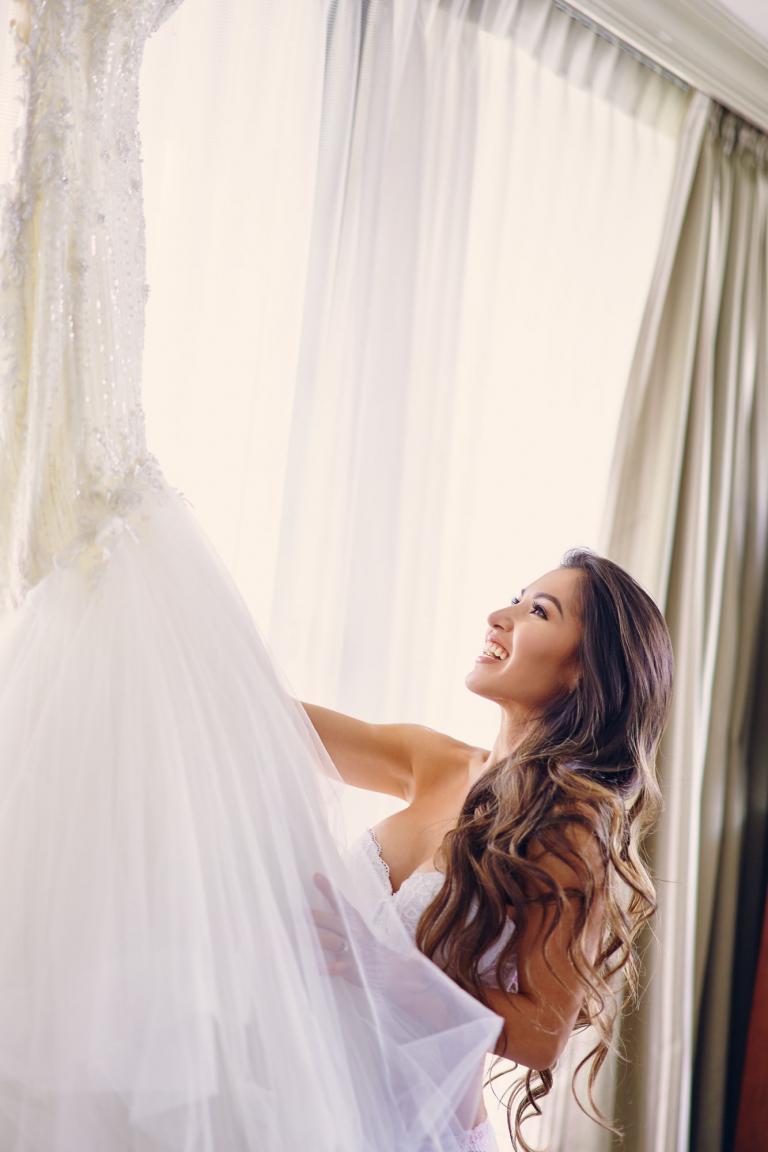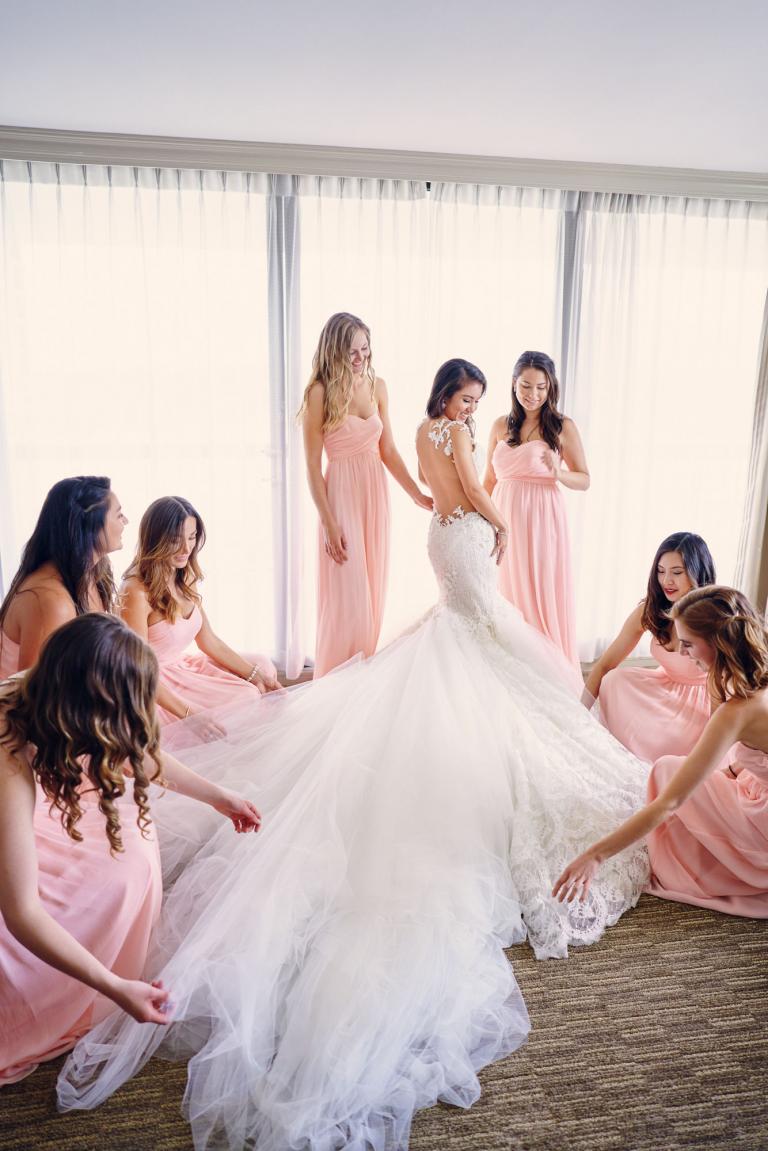 Where was your wedding?

Our wedding was at the Vancouver Rowing Club in Vancouver, British Columbia ⁠—. A beautiful heritage building that overlooks the waterfront and city skyline of Vancouver.
What was the theme? Did it require special planning? Share with us.

We wanted to keep our wedding relatively simple, so we didn't have a specific theme. Our main goal was to focus on the things that mattered the most to us as a couple, which was celebrating our love with our friends and family. Since we didn't use a planner, I really enjoyed planning everything with my husband! We used wedding planning as an excuse to do more romantic things prior to the wedding.
How was your experience with the Galia Lahav brand?

My experience with Galia Lahav, especially the way that I found my dress, was straight out of a fairy tale. I couldn't have imagined when I first saw the picture of my dream gown, years before I had even gotten engaged, that I would have been able to walk down the aisle with that same dress. It really was a dream come true!
Where did you purchase the dress?

I purchased the dress at Bisou Bridal in Vancouver.
What did you enjoy the most about planning your wedding?

The celebrant for our wedding was our close friend, Reka, who told our love story to our guests during the ceremony. In order to write her speech, we sat down with her many times prior to the wedding to talk about how we met and became a couple. It was so meaningful to have all these details of our past written down since we realized we hadn't shared a lot of these details with anyone else. We had to shorten the document quite a bit to fit the story into a speech, but it means so much to have our memories written into a story for us to read again in the future.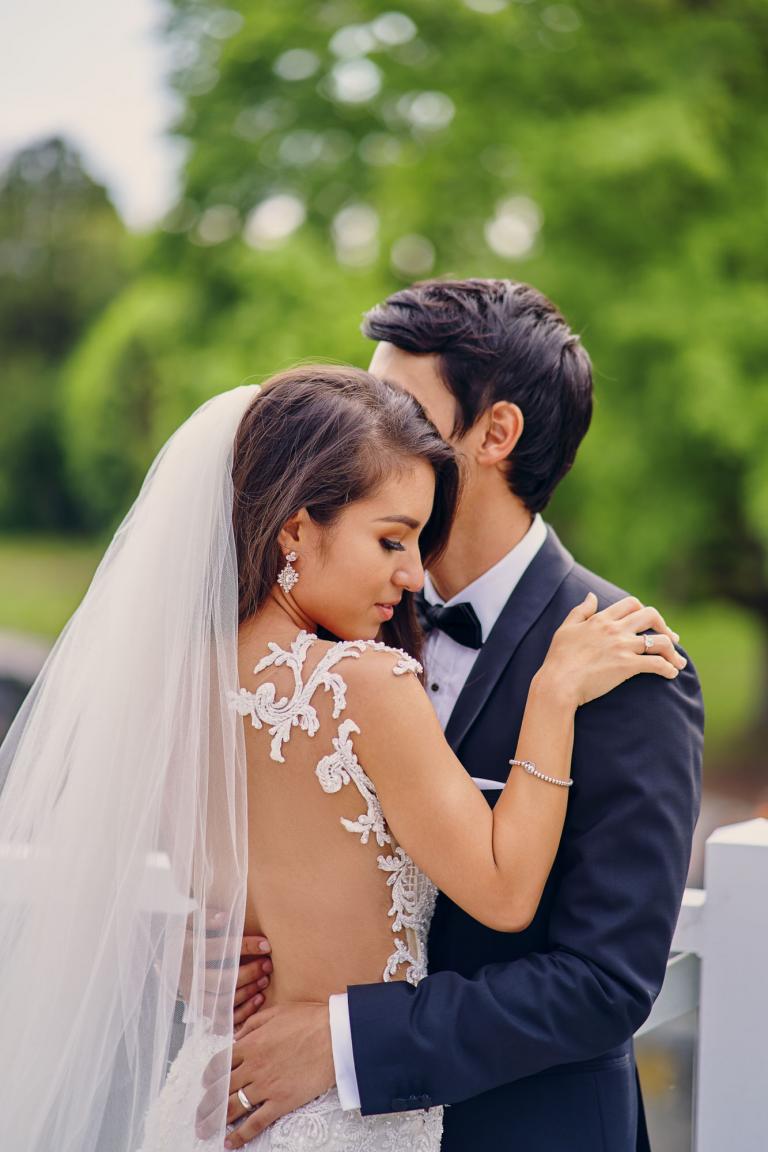 What advice would you give to all our future GL brides?

Try not to worry about the little things so much. I think it's so incredibly easy to get caught up in the small details that you probably won't remember in a few years. Expecting everything to go perfectly on your wedding day gets too stressful! A wedding is so many moving parts all coming together in just a few short hours, and you don't want small details to ruin any part of your day. Focus more on celebrating your love, and enjoying time with the people who have gathered there that day to celebrate your love with you. There probably won't be that many times in life where you'll have all the people you love in the world in the same place. Slow down and spend time taking in all the memories that you can, because the day goes by way too quickly!
Was your wedding the way you dreamed it?

It sounds cliché, but if I had a chance to do it over I wouldn't change anything about it. It was everything I imagined it to be and more.
Finish your registration for {City} Trunk Show