FREE SHIPPING & RETURNS WORLDWIDE!

DUTIES & TAXES COVERED WORLDWIDE
Find your nearest boutique
Our #GLBride of the week is the lovely Amanda Moriarty, who walked down the aisle to marry her fiancé Tiaan in our Georgia gown. The two exchanged their loving vows in front of family and friends at the St Patrick's Cathedral and held an unforgettable walk-through reception at the Auckland Art Gallery. In the following interview, Amanda shares with us the behind-the-scenes details of her special day and the moment she fell for our Georgia dress. As told by Amanda: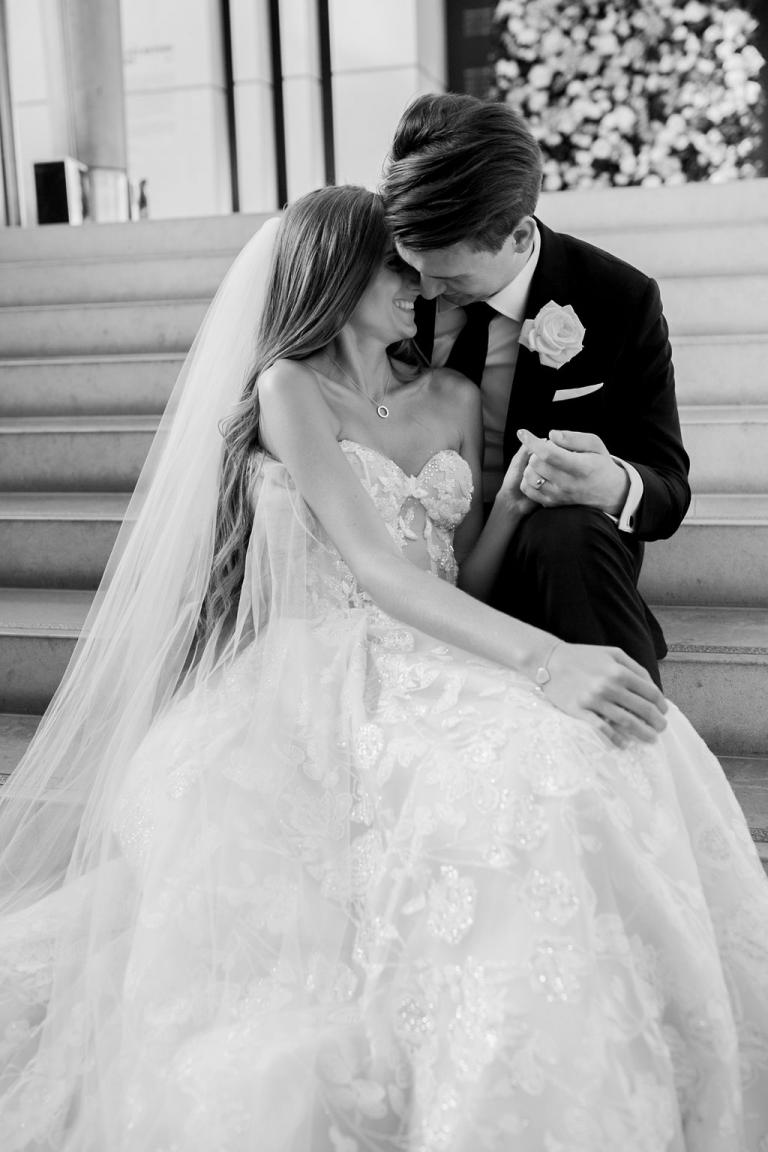 How did you meet your husband? Tell us a little bit about your relationship.

We met at university as we both studied law together. However we didn't meet each other in class, rather we met at a volleyball court! I had volunteered for the "social" law school volleyball team, having very little experience and without realizing all the other members of this volleyball team had played competitively while they were at school. My husband was watching one of his best friends (who was also in my team and could actually play). Inevitably, during the game, I embarrassed myself. I was laughing at myself, and he laughed at me. I didn't think anything of it at the time, but my husband felt bad about it and came and talked to me after the game. We instantly connected, and talked for hours (after he had apologized)!

I believe my husband and I complement each other perfectly. I am half Italian – loud, passionate, and an absolute romantic. He is calmer, reserved, and is far better at keeping his emotions in check! From the moment I met him, he has made me happier than I ever thought was possible for a person to feel. I'm so excited to be able to spend the rest of my life with him.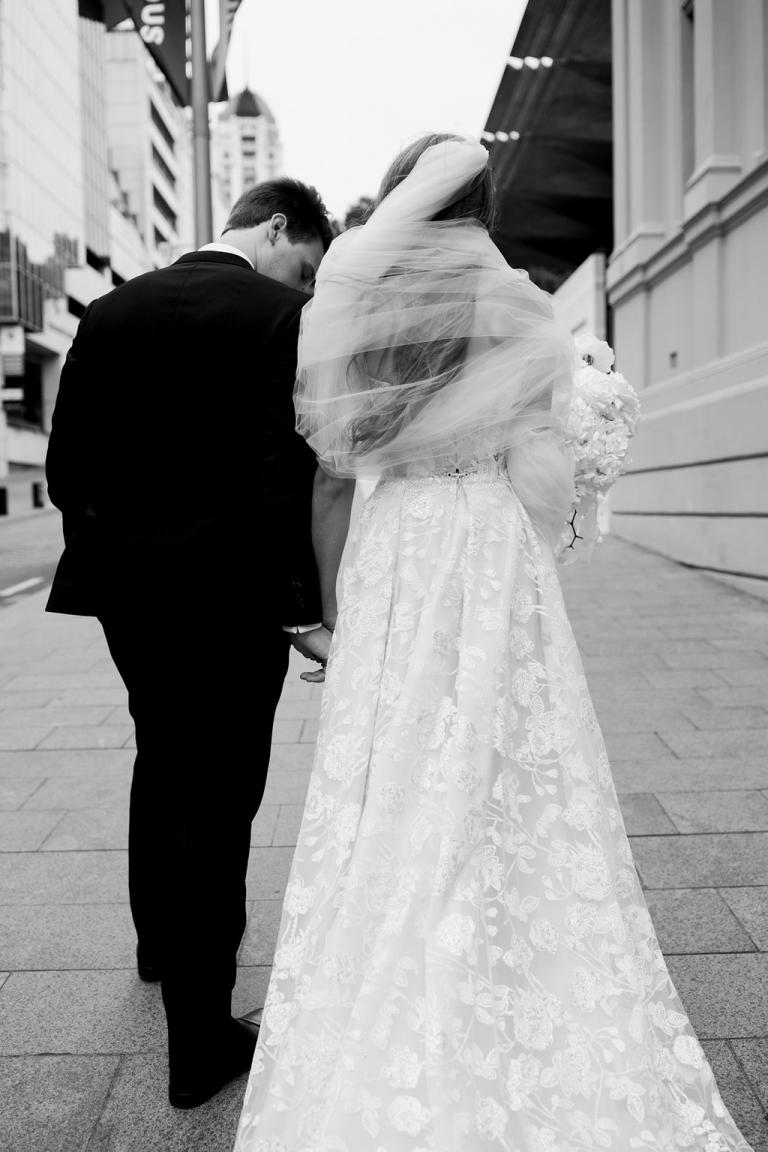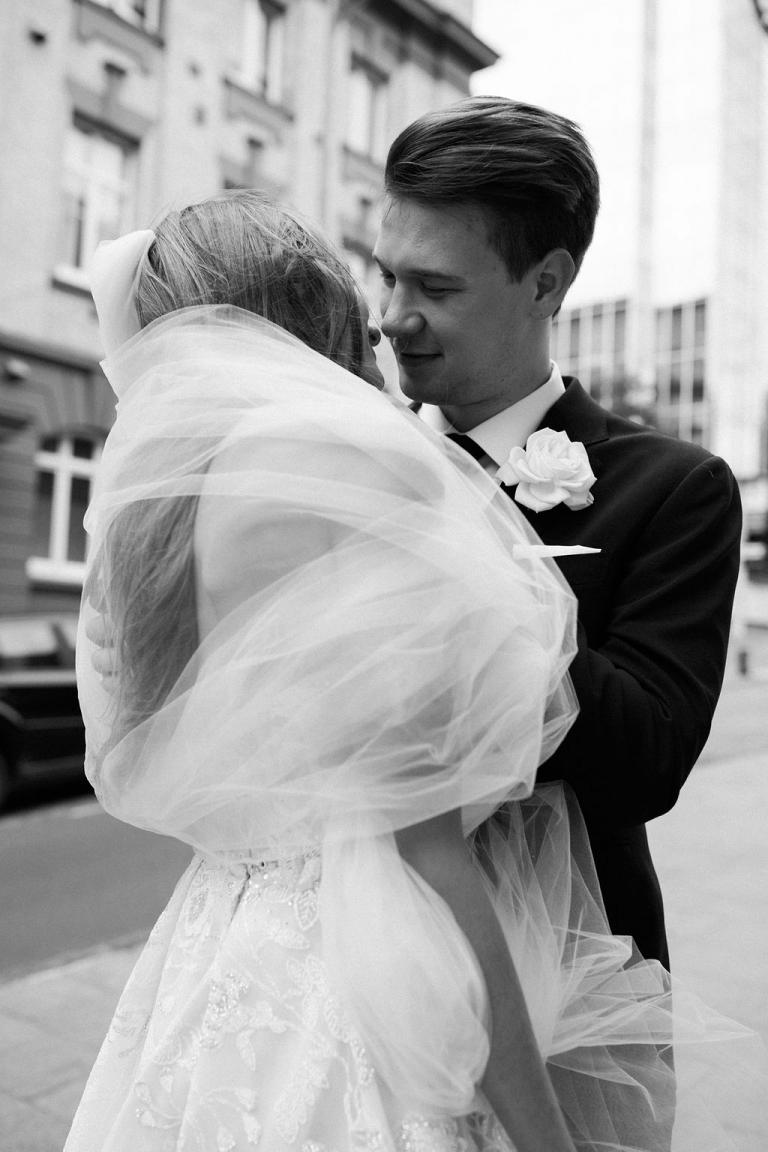 How did he propose?

In his wedding speech, my husband told the story of the proposal…

"You might know we got engaged in New York. But I was in DC the week before and Amanda arrived in New York a day before I did. We video called that night. She was very excited to show me her nails, which she had manicured that day in Saks Fifth Avenue. Together with all the times she has paid to have her nails done in her life, that makes a grand total of one. So, while we didn't plan this together, she may have guessed what was coming. 

The next day we went for a walk in Central Park. A long walk. Apparently this was another clue, as I had walked for about an hour without complaining. I had told her we should walk to this waterfall near the top of the Park per the suggestion of my now Best Man. We eventually reached the waterfall but it was surrounded by many tourists. After a few minutes, we started walking back through the Park. This caused Amanda to ask: "Why were all those people there? This was my waterfall; it's not for them".

Along the way back, at a nice quiet spot in the Park, we sat down, talked, I asked, and she said yes."

It was the best day of my life – until the day we got married!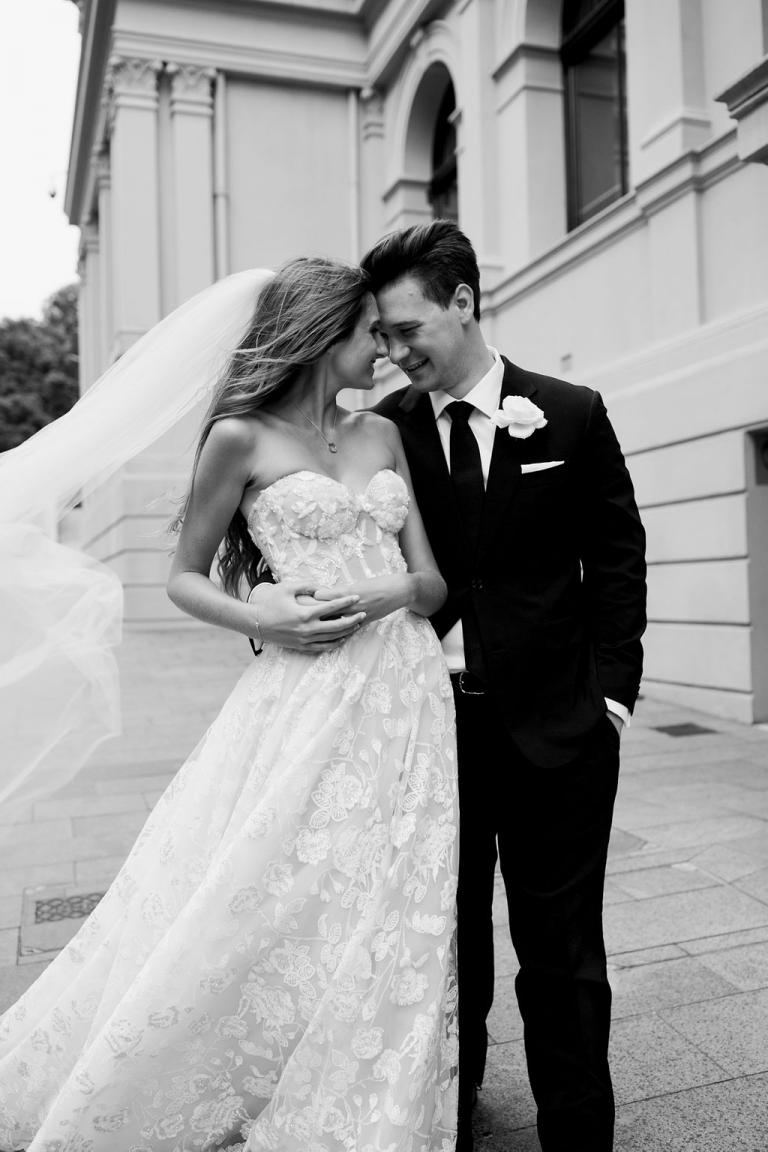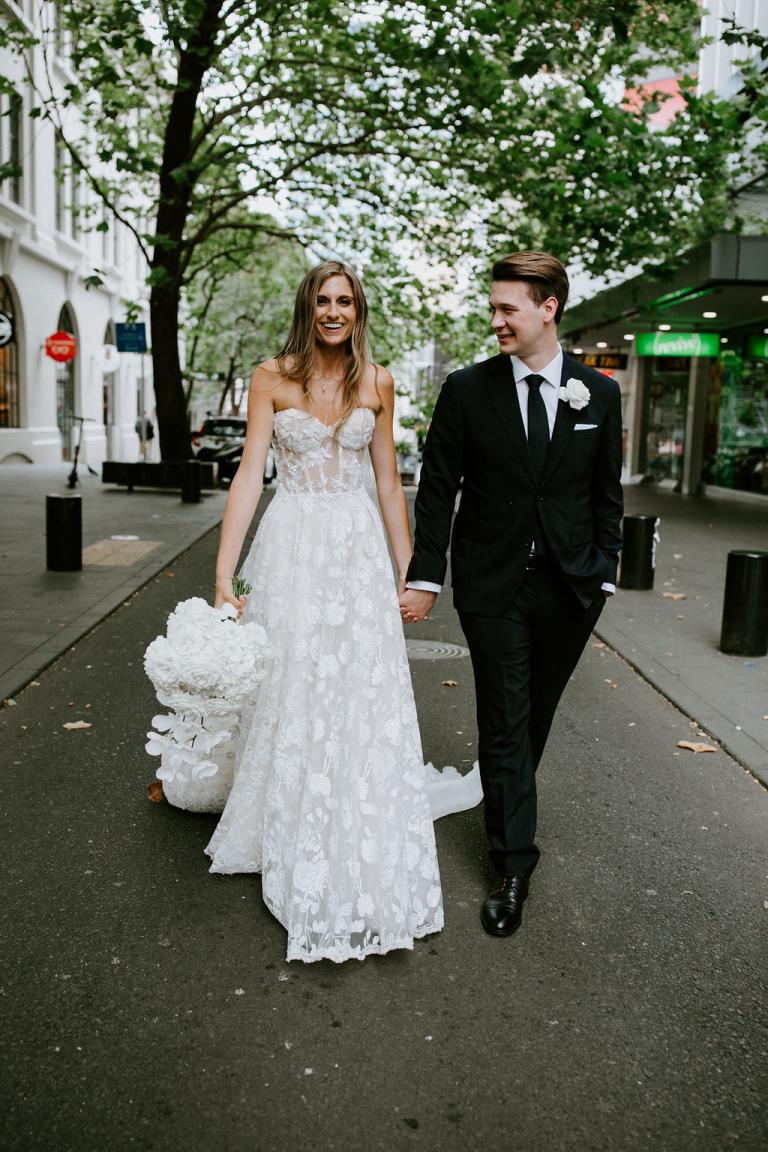 How did you start planning your wedding? What were the first steps?

The day he proposed I remember my parents messaged me from New Zealand asking whether we had discussed when we were thinking of having the wedding! I messaged back "Not sure, maybe next summer? Could be ambitious with availability". With next summer meaning that the wedding would be in 10 months' time, my parents got straight to the planning without me realizing. After that, for the rest of our trip, my parents were sending through suggestions for venues and photographers – they were so excited! So the wedding planning started very quickly, and as for the first steps – probably best to ask them!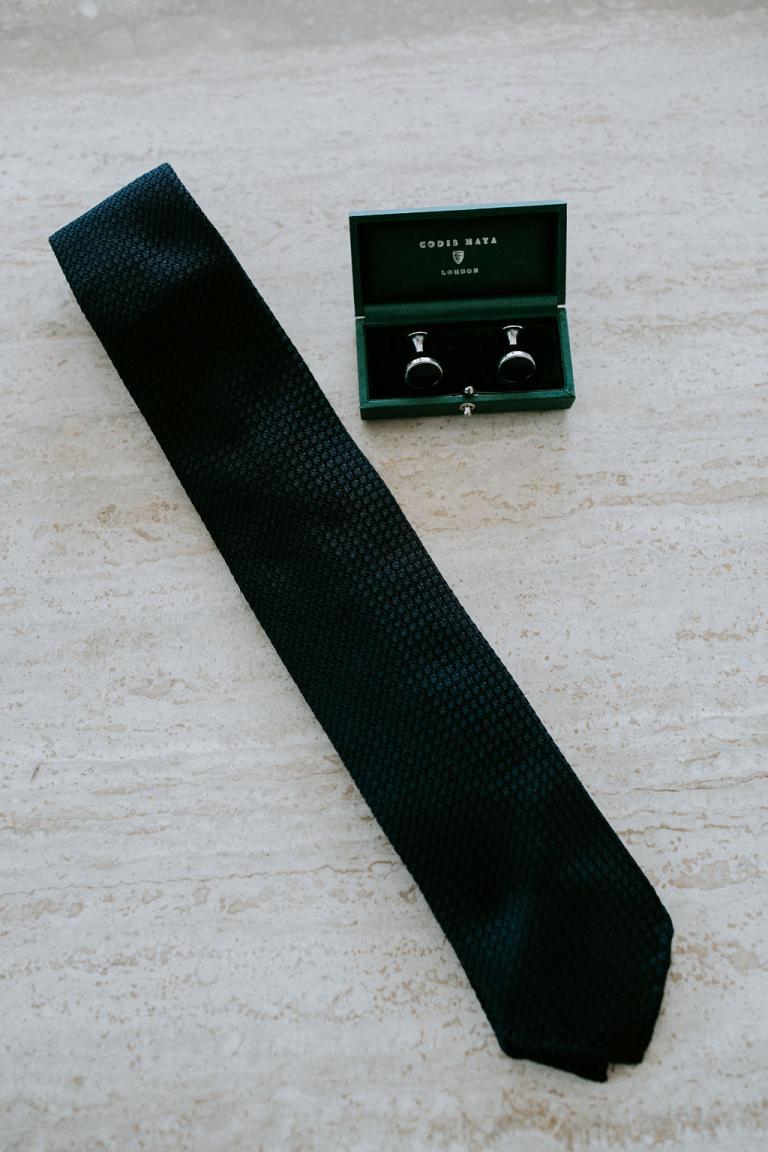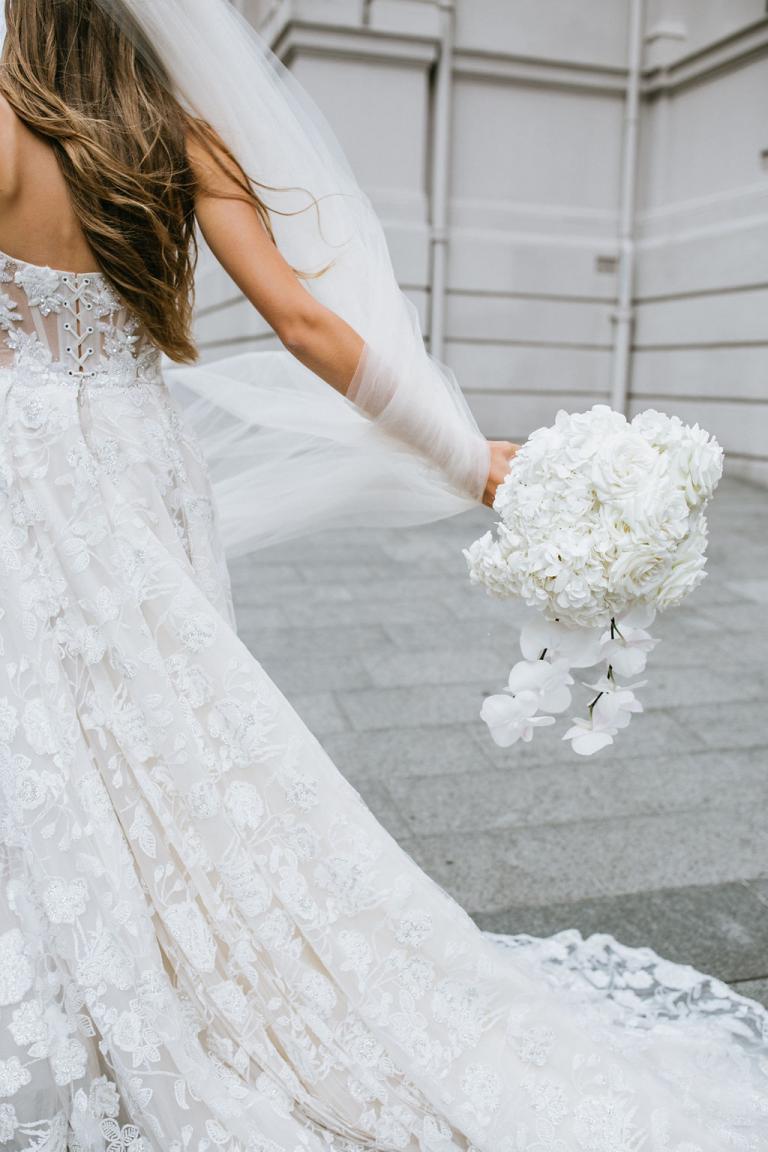 Did you do any beauty or fitness prep for your big day?

The toughest beauty challenge I had leading into the wedding was to avoid getting any visible tan lines as I would be wearing a sweetheart neckline! Fortunately, my sister (also my Maid of Honour) went on all holidays with me prior to the wedding and assisted with the strict enforcement of the "no sleeves" policy leading up to the big day. She was amazing – otherwise, you really don't think about the impact spaghetti straps can even have!

For fitness prep, I stuck to my regular cardio regime at the gym, but what really mixed it up for me were the additional dance lessons we did for our first dance! For the final month leading into the wedding, Tiaan and I were lucky enough to have Nerida Cortese choreograph and teach us our first dance. Nerida Cortese is the dance producer for New Zealand's Dancing With The Stars reality TV show, so it was fortunate she had experience with inexperienced dancers. Not only was this our "first dance" for our wedding, but it was our first time having any dancing lessons ever! Between our dancing lessons and practice, we would be doing several extra hours of dancing a week in addition to our regular gym regime. Our regime definitely gave us room to eat extra cake and cannoli on the wedding night!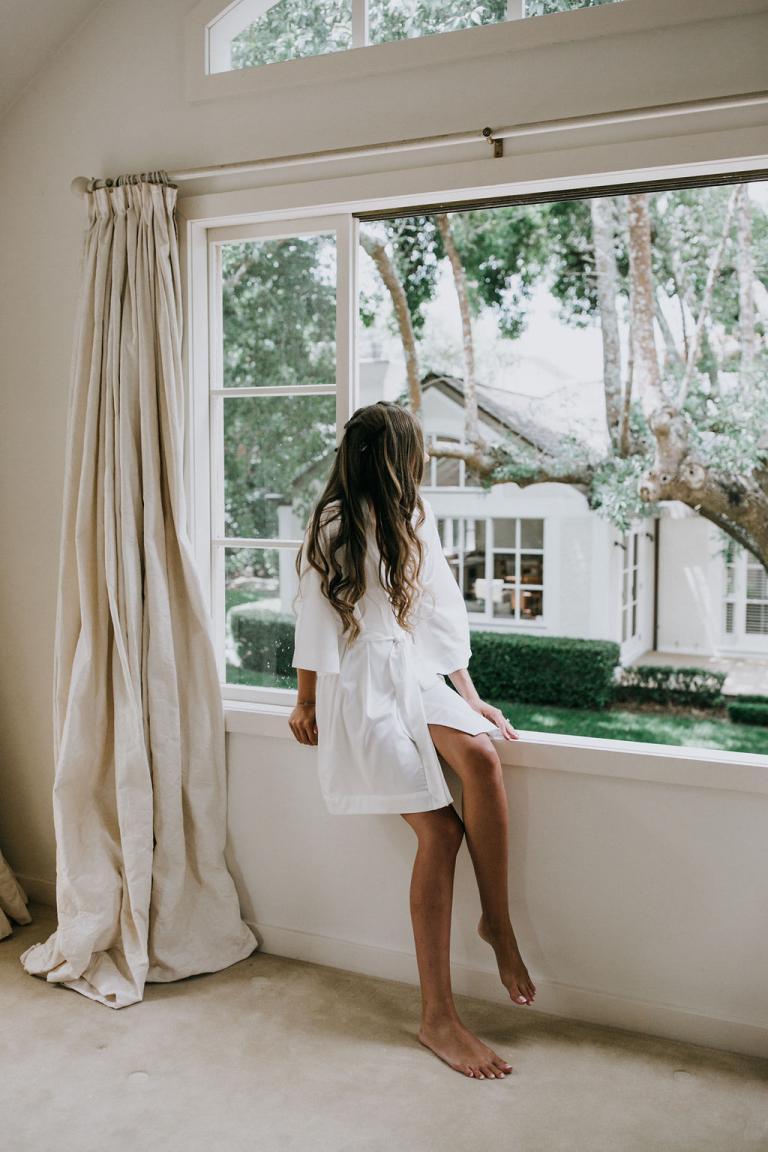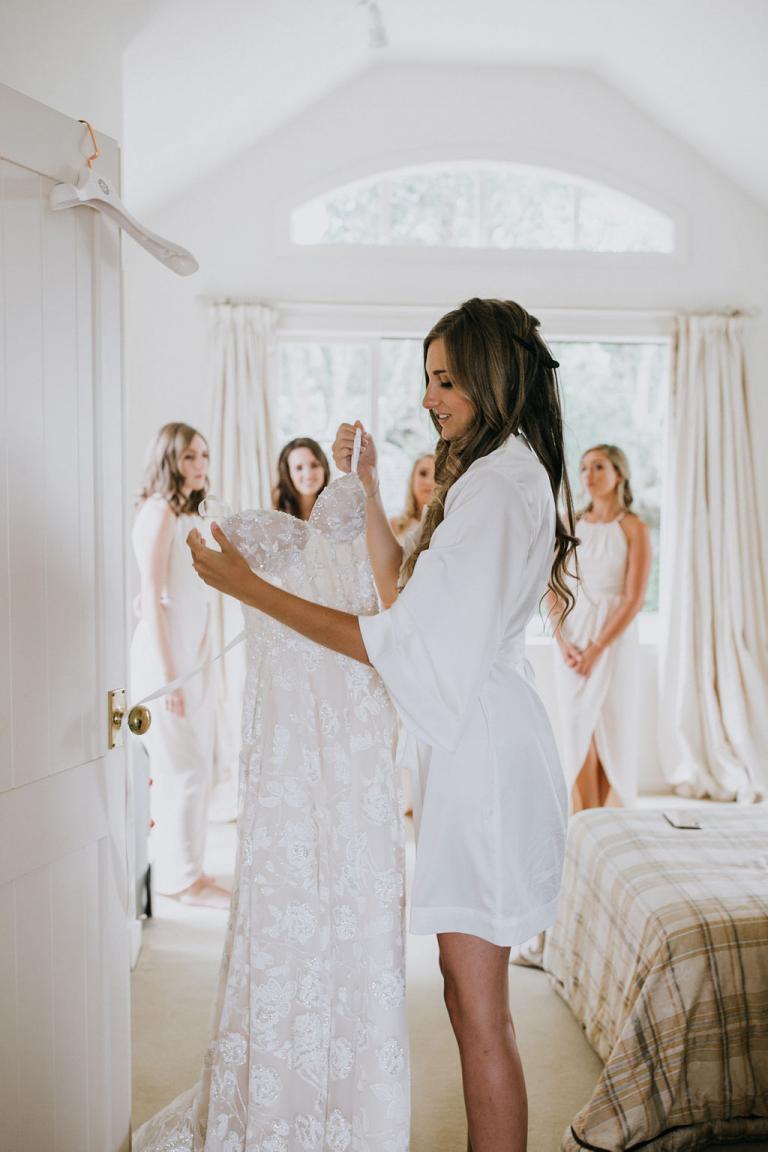 What was your wedding theme?

We wanted the theming for our wedding to be timeless and romantic. We set the tone for this through our first communication with our guests (our invitations), which were a classic black and white monochrome theme.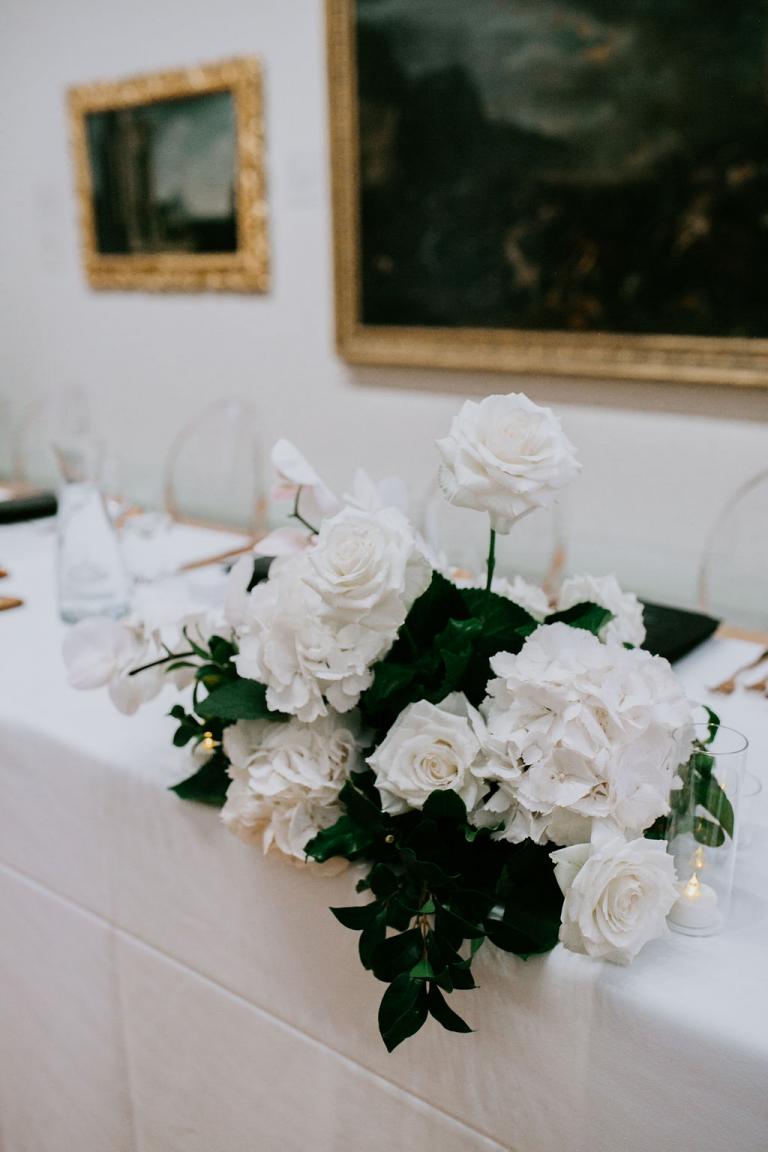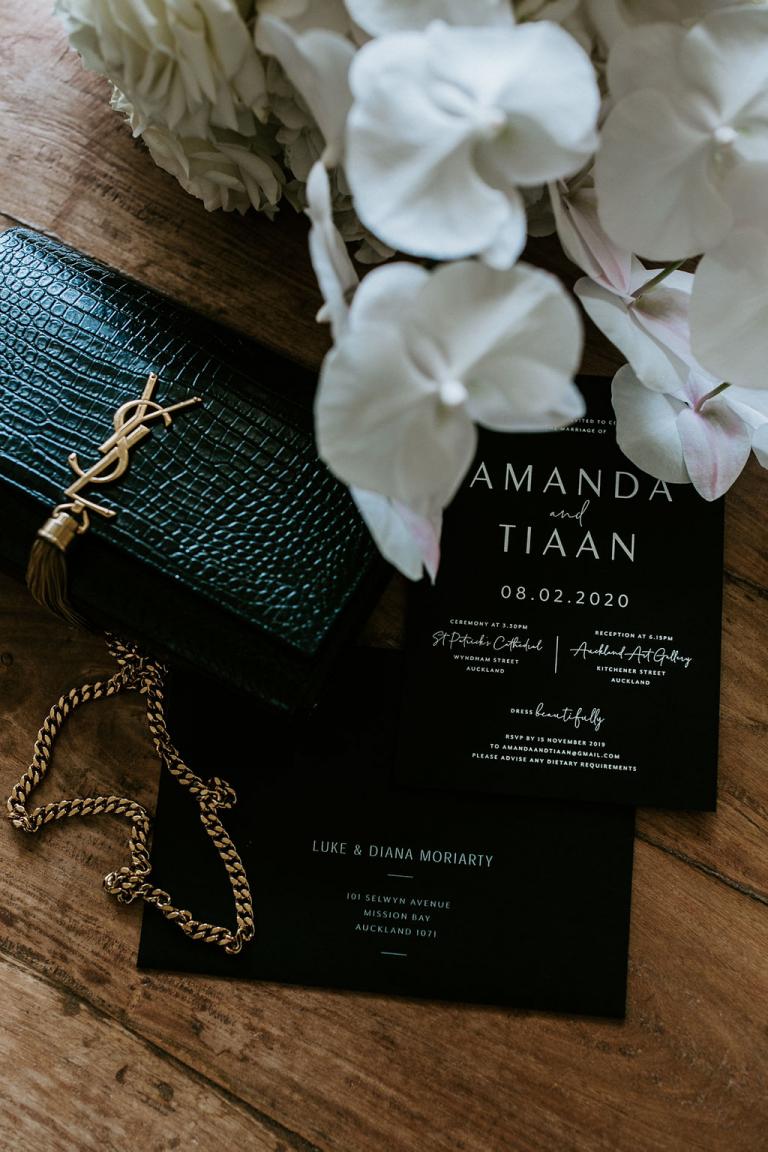 How did you choose your location?

The ceremony location, St Patrick's Cathedral, was my easy first choice as it was where I was baptized as a baby. Not only did it have special religious significance for me in this regard, but it is also the Mother Church of the Roman Catholic Diocese of Auckland. The combination of its religious significance, and the beauty and grandeur of the building itself, saw it as the ideal choice for our wedding.

For the reception, one of the locations my Dad suggested (emailed through to me while we were still in New York, days after we got engaged!) was the Auckland Art Gallery. Architecturally the building is very exciting, and the Gallery won the World Building of the Year at the World Architecture Festival in 2013 after its refurbishment. After walking through the Gallery again on our arrival back to New Zealand, Tiaan and I looked no further. The idea of creating a journey throughout the entire Gallery for our guests during the reception seemed surreal. Our guests were able to journey through and view different galleries throughout the evening: the pre-dinner drinks and canapés, the banquet, and cutting the cake and after-dinner dancing were each staged in different galleries within the building. We were fortunate enough to be able to host the banquet in the MacKelvie Gallery. The MacKelvie Collection itself has over 2,800 pieces and has been described as being "intrinsically and aesthetically, more valuable than all other public collections combined, in the whole of Australasia." It was perfect.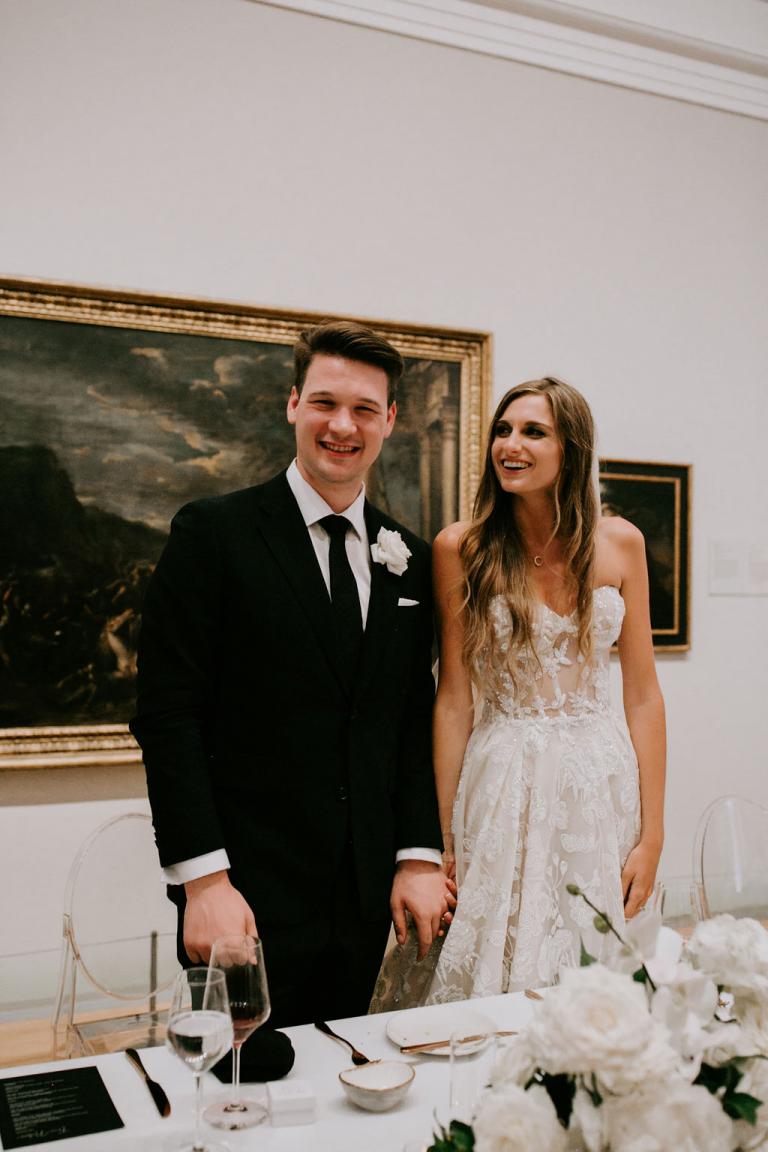 How did you decide on your bridesmaid style?

The most important thing for me was that my bridesmaids felt happy and comfortable. I also wanted the timeless, romantic theme to carry through the bridesmaid style. The soft, blush tones offered by the Shona Joy collection were perfect to match my dress, and also the dream color scheme I had in mind for the bridal flowers.

For the bridal hair, I was fortunate to have my lifetime (also award-winning!) hairdresser Olivia Noble on the day. We are great friends, and I trust her completely. I gave her full rein to decide the hairstyles that would best suit the bridesmaids as individuals and the theme of the wedding. We had so much fun that morning – having Olivia getting us ready felt like having an extra bridesmaid in the bridal party!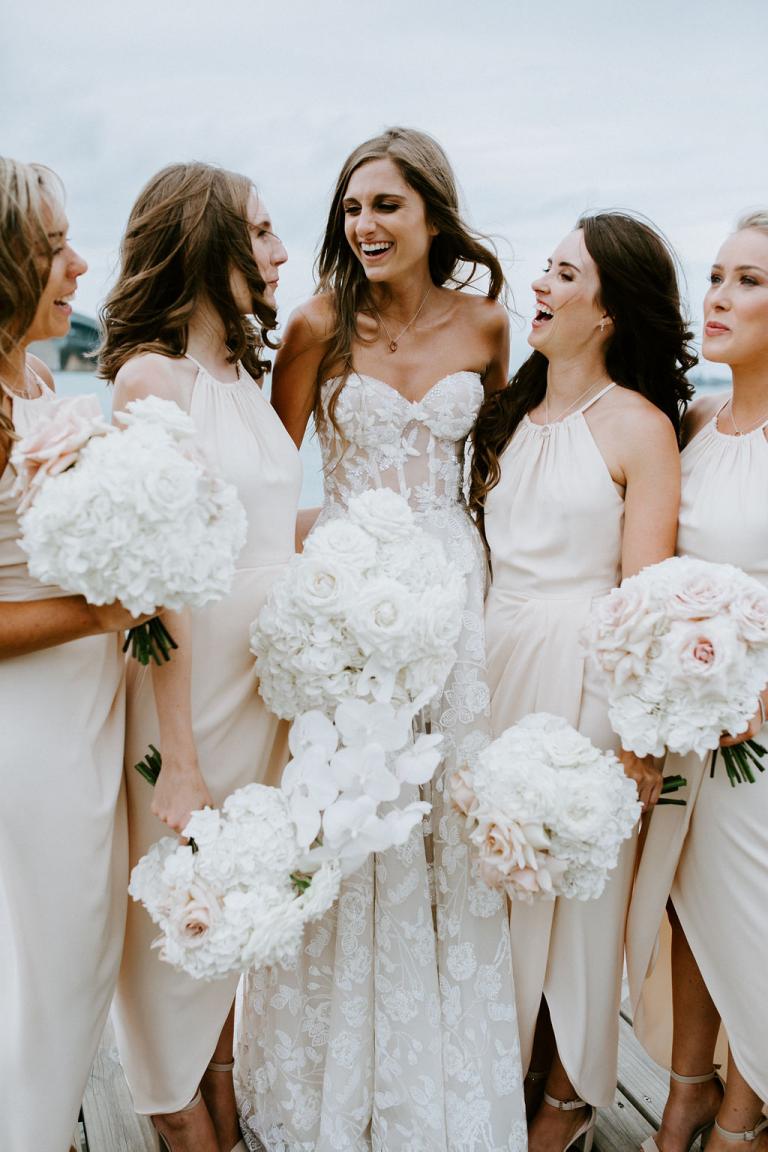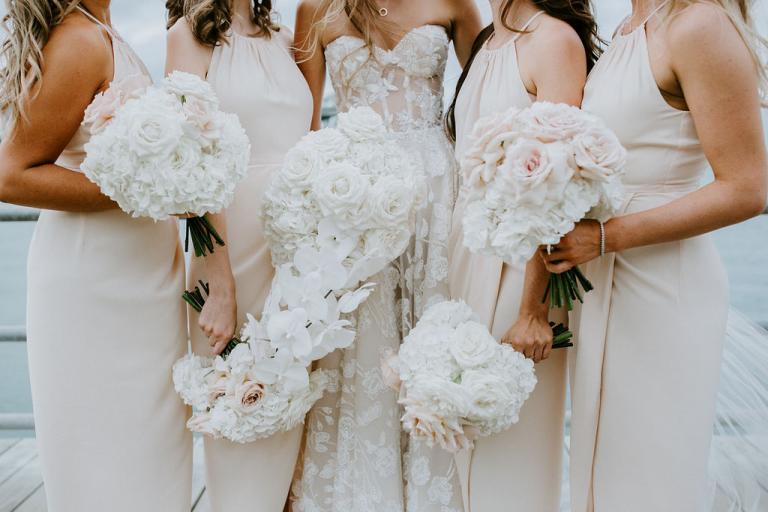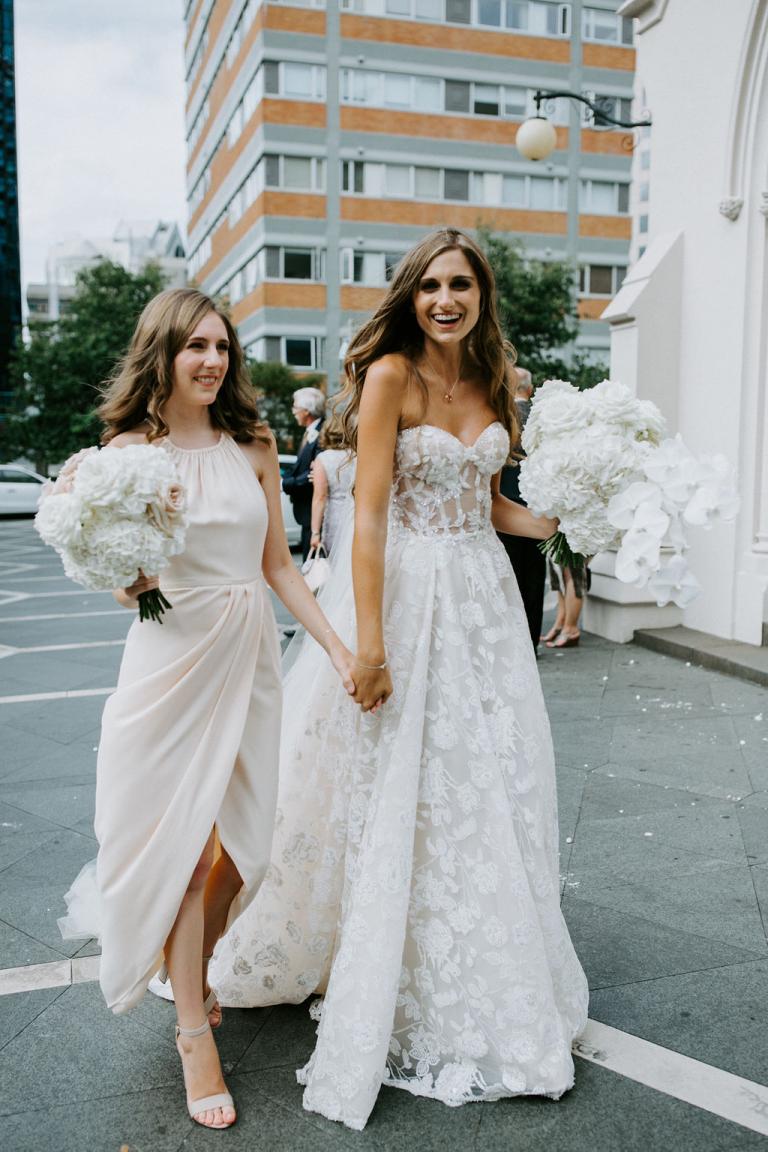 How did you find your perfect dress?

Mum and I had decided we would take a girls' trip to Sydney to shop for the dress. With limited time (four days), I thought it would be best to do my research and book spots in advance of my visit. The first boutique I had booked to visit was to see Galia Lahav. I remember the assistant saying to me, "Are you sure you want to go upstairs? [To see Galia Lahav dresses] If you go up, you won't want to come back down!" She was right. I went upstairs and I fell in love with the first Galia Lahav dress I tried on (also the first wedding dress I tried on – one of the nine different designers I visited that week!). No other dress compared – I felt it encapsulated my personality, was romantic, elegant, and perfect for the setting. A dream come true.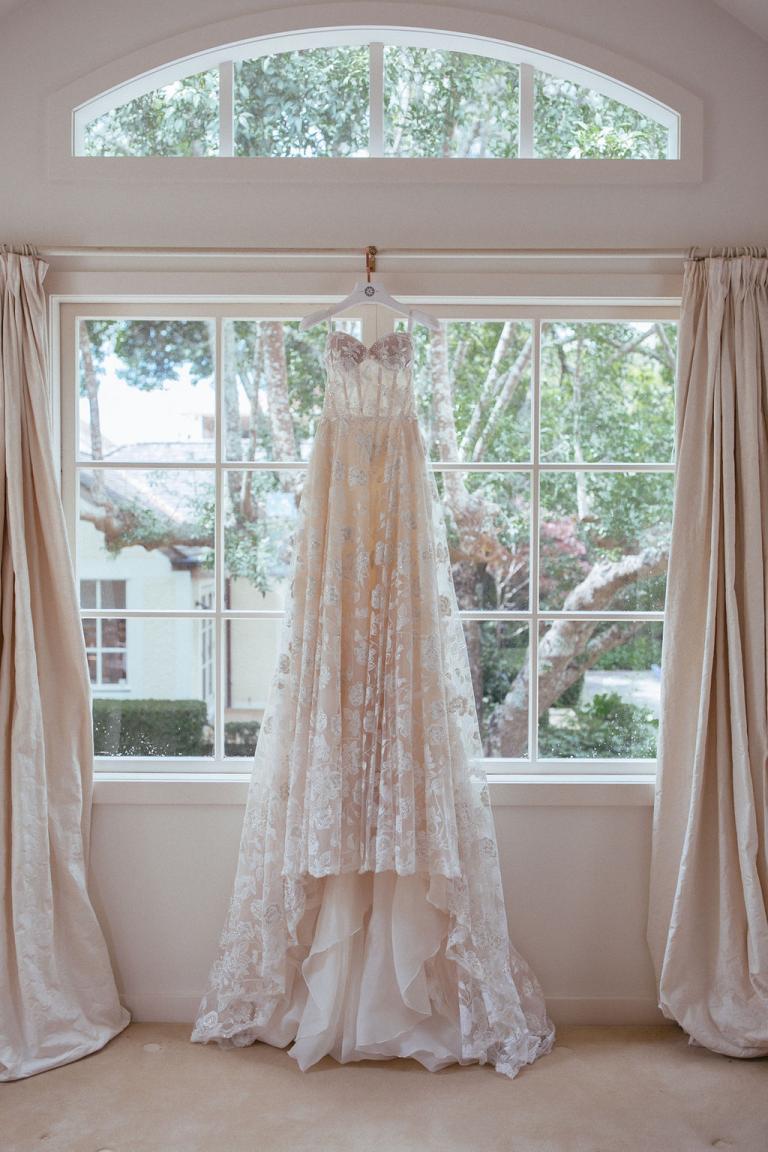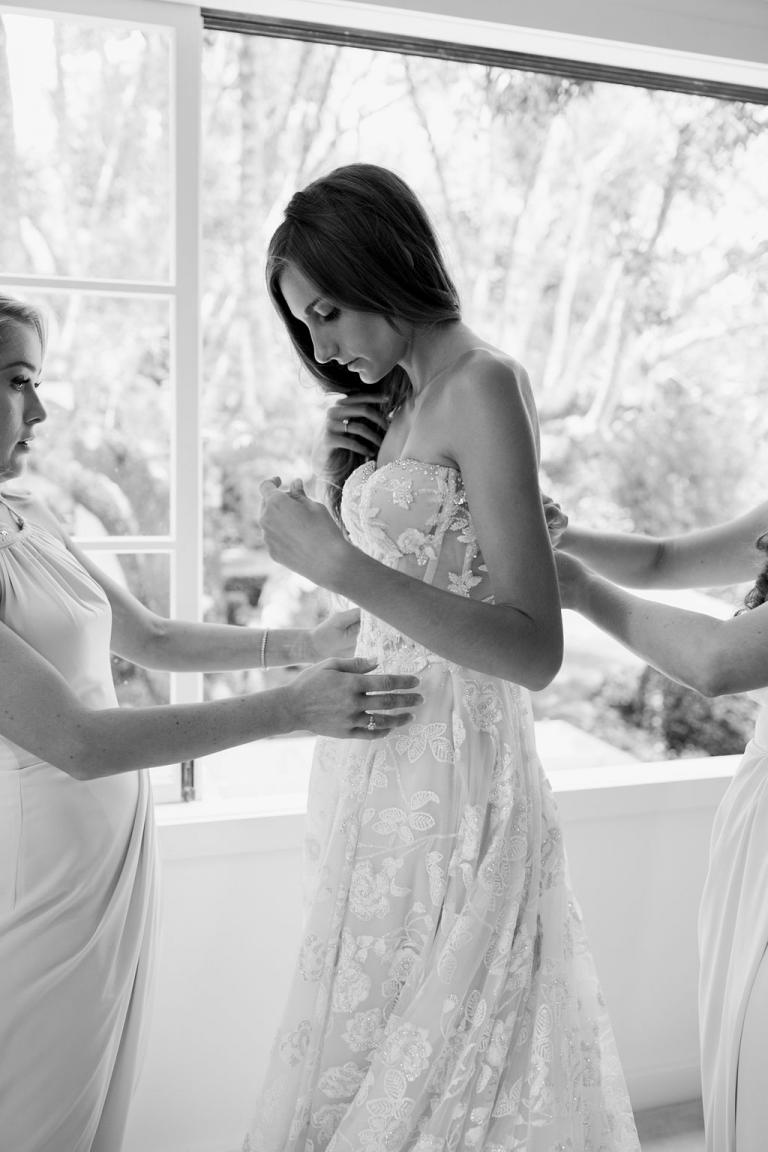 How was your experience with the Galia Lahav brand?

Amazing. From the moment I tried on the sample in the boutique, I knew I was meant to be a Galia Lahav bride. My dress was a work of art: the detailing throughout the bodice was exquisite, not to mention the intricate floral lace and edging that framed the dress' soft silhouette. Being able to wear Galia Lahav on the big day was an absolutely surreal experience, I feel so incredibly lucky.
What was the most important thing for you and your husband when planning your wedding?

Simple! That we were both happy.
What was your first wedding song?

John Legend – "All of Me"
What did you enjoy the most about planning your wedding?

My mother and I decided we would jointly take the lead role in planning the wedding (although we did have support from other professional planners)! Looking back, having my mother overview every detail alongside me was definitely what I enjoyed most, especially as we are so close. Although at the time debating matters such as "Which color looks best for the Bomboniere boxes?" became surprisingly controversial, having the opportunity to spend so much time with my mum before getting married was incredibly special. If she didn't know me inside out before the wedding planning, she definitely knows me now – including my preferred color for the Bomboniere boxes!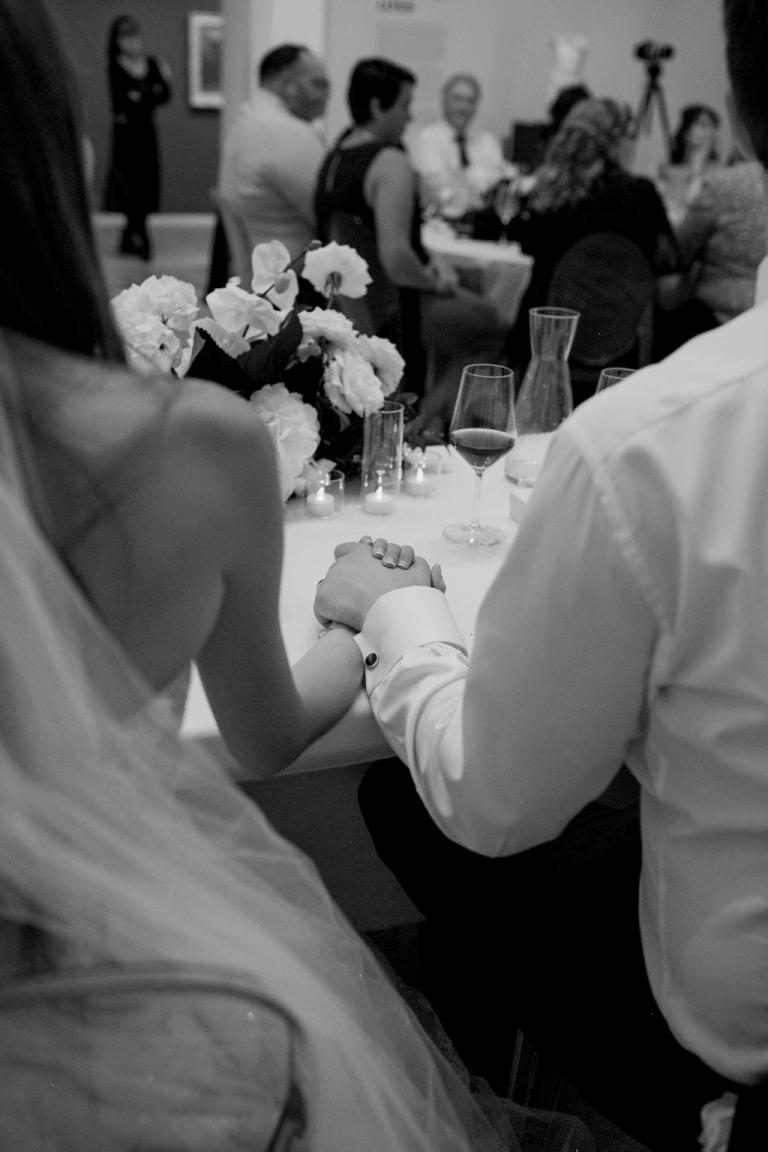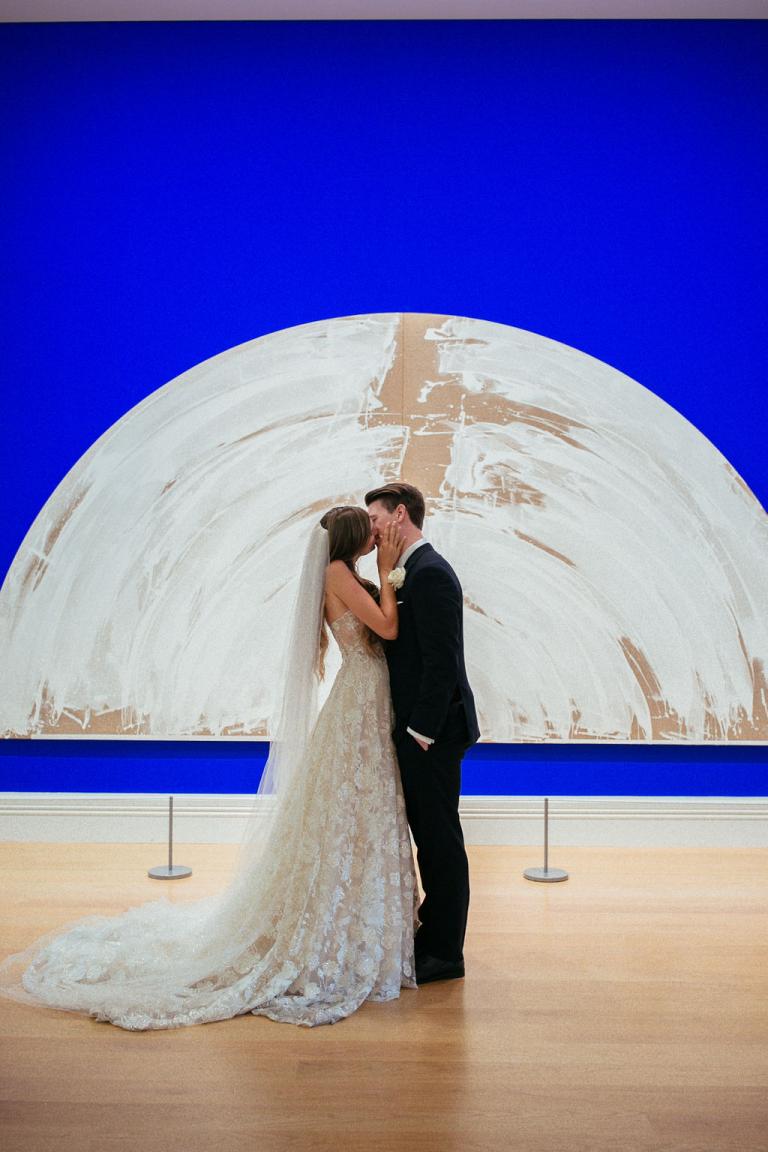 What advice would you give to all our future brides?

Enjoy! There were definitely times when planning seemed overwhelming, and it can be easy to focus on the stress that minor details can (somehow!) bring rather than appreciating the time being engaged with your partner. I think it's always important to remind yourself that your wedding is all about celebrating the love you and your future spouse share and that appreciating and nurturing that love is the most important thing.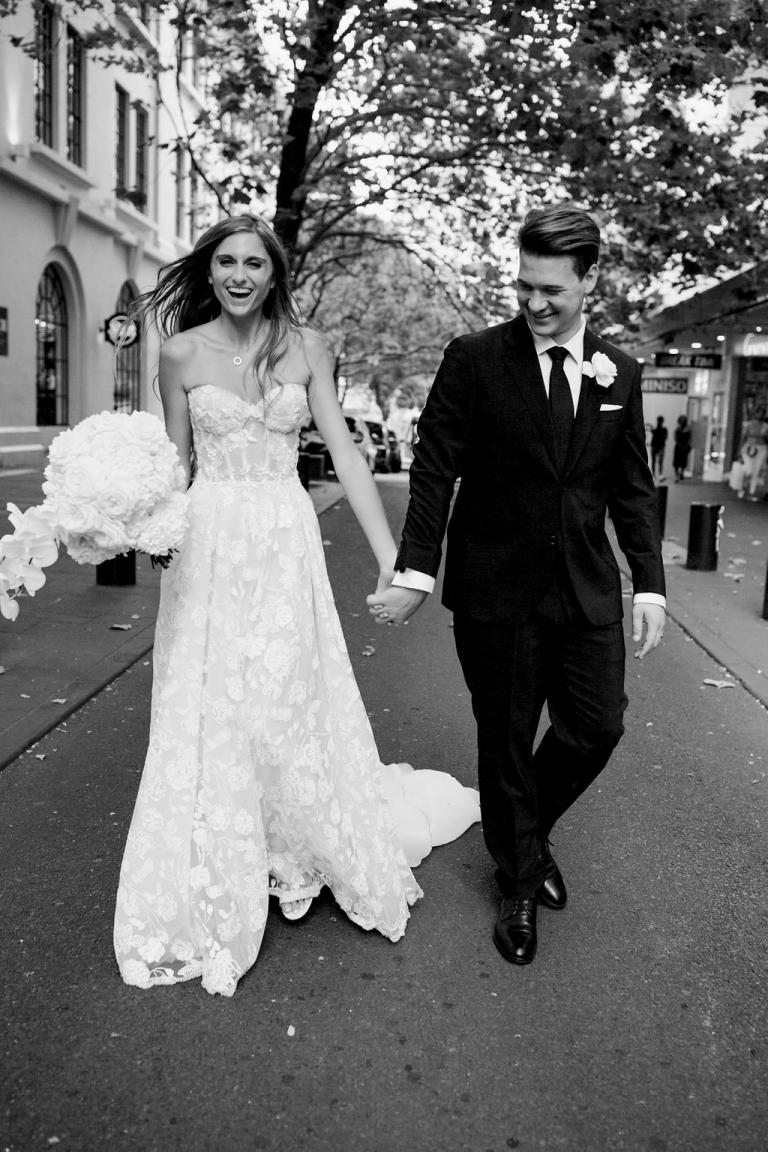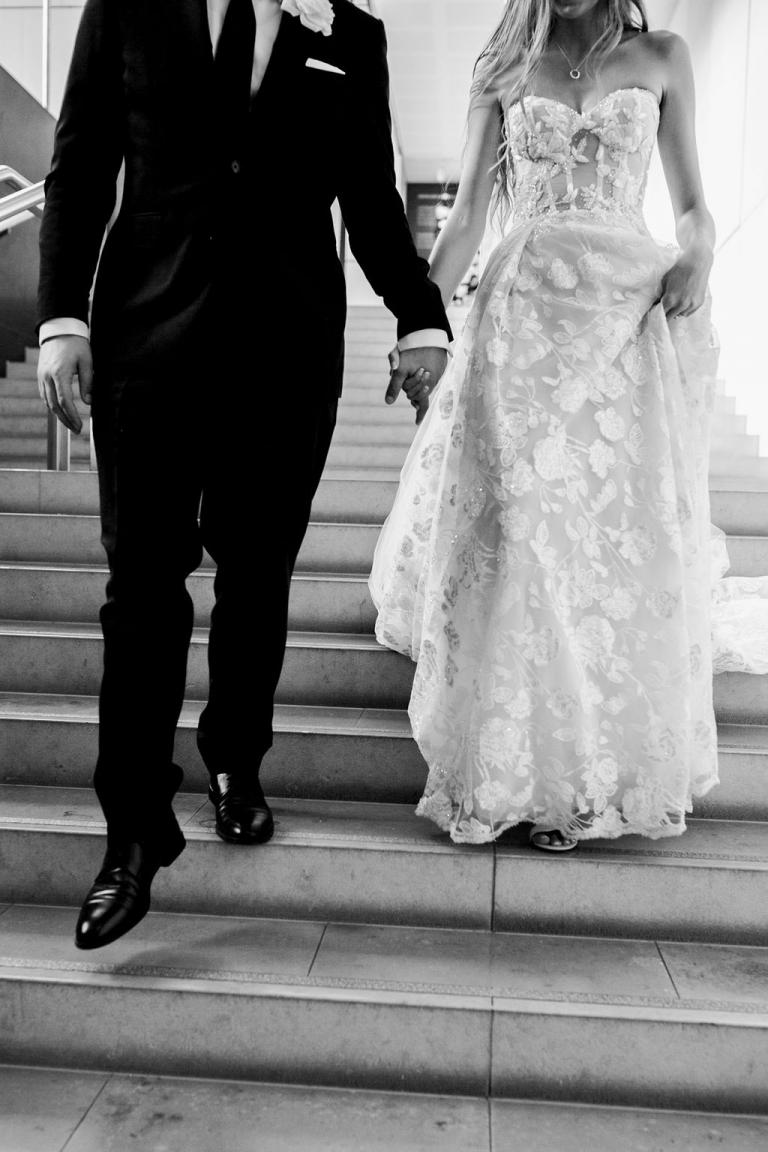 What moment from your wedding will you never forget?

Undoubtedly it would be the moment my dad walked me down the aisle and seeing my husband waiting for me. It's one of those moments I don't think words can ever do justice to describing the emotions you're feeling. I have always shared a very special bond with my dad, so feeling his love and support during such a big moment meant the world to me. Combining that feeling with seeing my husband, the man I am going to spend the rest of my life with, and seeing his love for me and happiness as I walked towards him, was incredible. It was pure happiness, I will never forget it. 
Finish your registration for {City} Trunk Show