FREE SHIPPING & RETURNS WORLDWIDE!

DUTIES & TAXES COVERED WORLDWIDE
Find your nearest boutique
Our #GLBride of the week is the beautiful Alexandra Bunz, who wore our Fabiana gown on her special day. Alexandra and her fiancé held a stunning outdoor wedding to exchange their loving vows and celebrate their nuptials. In the following interview, Alexandra shares her GL experience and the moments she'll cherish forever. As told by Alexandra:
What's your favorite thing about the dress?

My favorite thing about the Fabiana gown is the 3D details. The 3D flowers added the perfect amount of volume to my dress without being too overpowering. I also loved the subtle sparkle sequins throughout the dress, it added the perfect touch of glam!
What is one piece of advice you would give to other brides-to-be?

My one piece of advice would be to take every moment in- the engagement, bachelorette, bridal shower and wedding flies by so fast! Take every moment in and feel the love and support from your friends and family. Everyone is there to support you and your hubby so enjoy it!
What was the highlight of your wedding?

The highlight of my wedding was when my husband and I sat at our sweetheart table looking out at all our friends and family. It took a great amount of planning, tears, and stress to get to that moment. It was the first time on our wedding day we could breathe and actually talk to each other. I remember my husband asking, "is it everything you wanted?" and of course I broke into tears and nodded yes. There's something special about having a room full of the most important people in your life supporting and celebrating your love.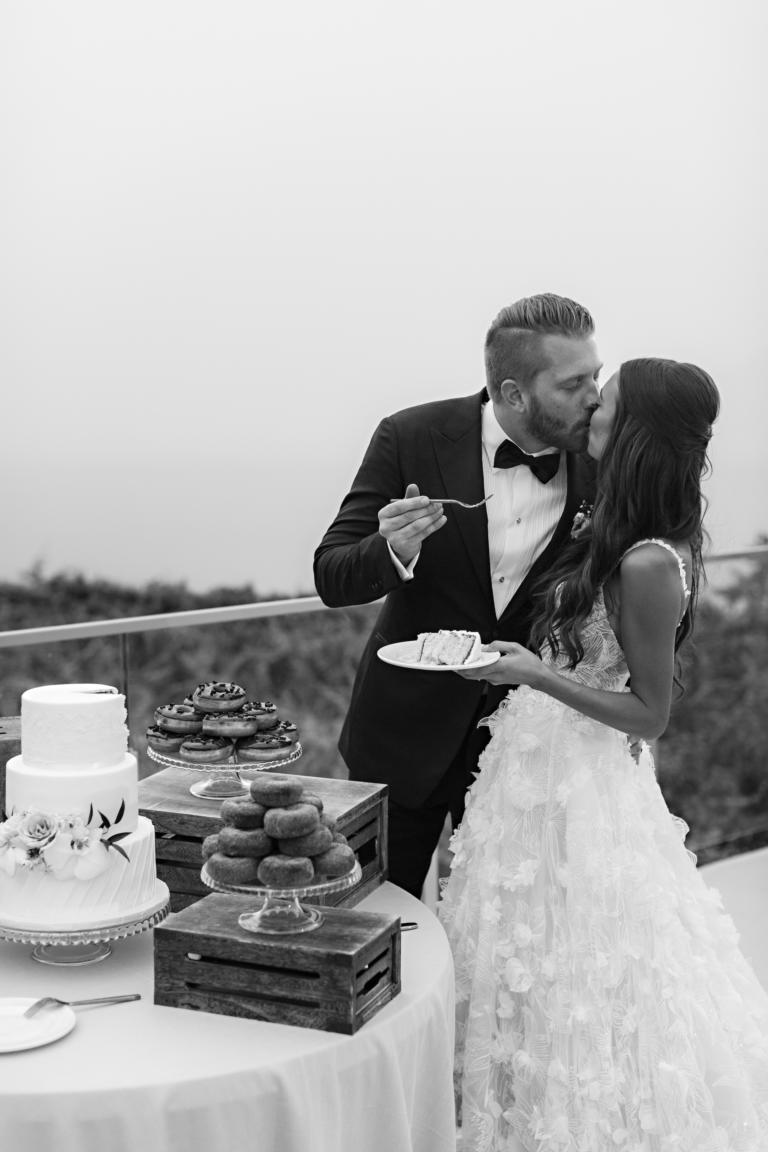 How did you know your dress was 'the one'?

I saw Fabiana on Instagram a few months before I was engaged and instantly fell in love with it. When I got engaged, I knew I had to try it on – if i didn't, I would never stop thinking about it! The only store that had the sample in stock was Bridal Reflections Fifth Ave, so my mother, mother-in-law, and bridesmaids flew from Canada to NYC to see the dress. From the second I put it on I knew it was the one. I tried on soo many beautiful Galia Lahav dresses, but from the moment I first laid eyes on Fabiana I knew it was my dress.
Who had the best reaction to your dress?

My mom definitely did! Although she was there throughout the whole process – from the first fitting to the last, she was just as emotional helping me on my wedding day. It was such a special experience to share with her.
What was your favorite part of your wedding dress experience?

My favourite part about the wedding dress experience was going to NYC for alterations and picking up my final dress. My husband and I had to postpone our wedding due to Covid-19 – it had been 2 years from the time I ordered my gown. I heard of some brides changing their minds about their wedding dresses, but I knew I still loved mine. The moment I put it back on, I fell in love with it all over again and couldn't wait to wear it down the aisle!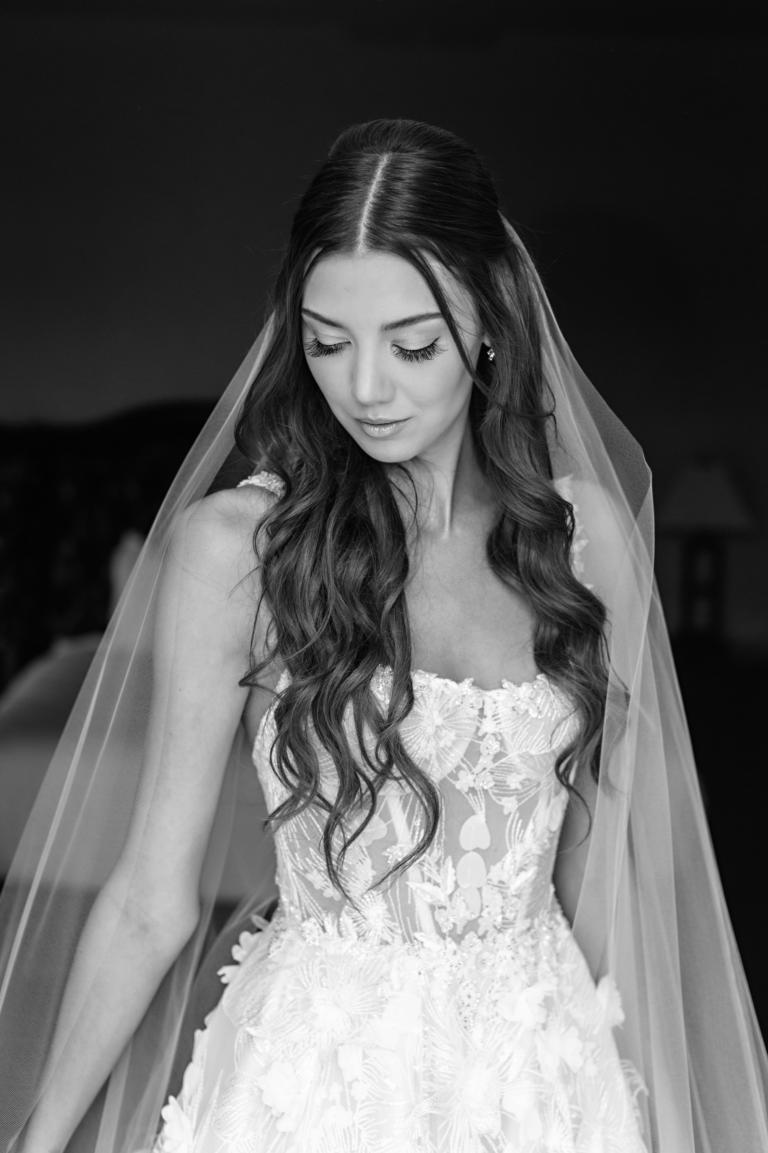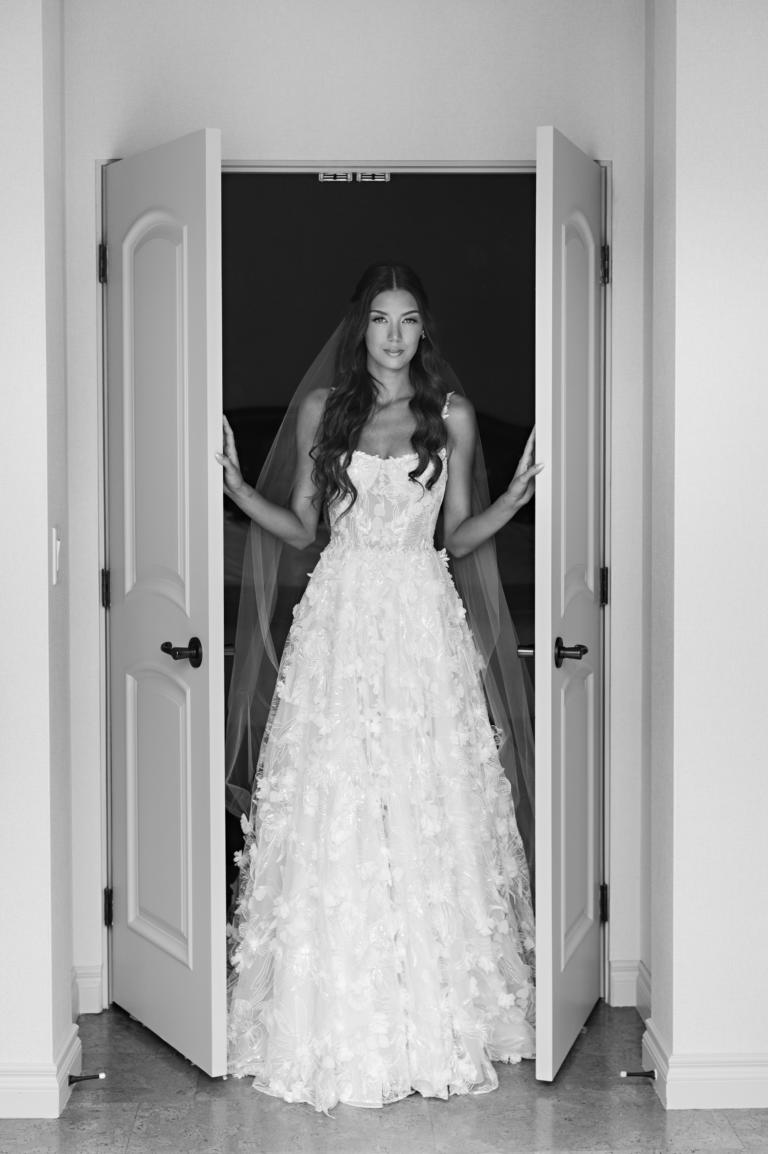 What is one memory from your wedding day you will never forget?

One memory that definitely makes me laugh (which is shocking because I was a very uptight and controlling bride), was when our 2nd bus did not show up to take us home. Luckily, it was the rowdy group of friends. I remember all of us sitting on the grass waiting for the bus and thinking "they're definitely not coming". Then after a half-hour of waiting the lawn sprinklers turned on so we all jumped up and started running. Luckily, I was out of my dress at this point! It's definitely a lesson to brides – even though you plan everything perfectly things still go wrong and all you can do is laugh.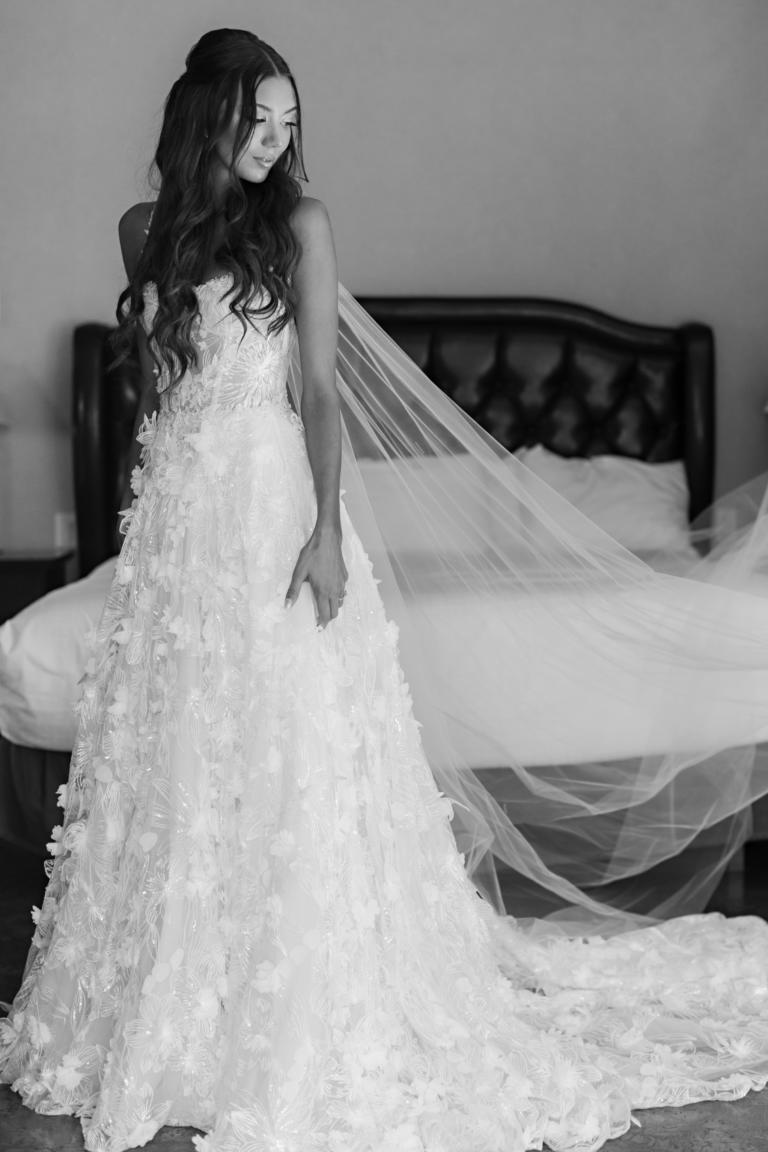 How did you meet your husband?

I met my husband through friends a year before we started dating. As that year passed, he continuously kept asking me out and I always seemed to wiggle my way out of answering him. He then kind of trapped me one day and asked just for one date. I said yes and the rest is history. To this day I am not sure why it took me so long to go on a date, but I guess timing is everything!
How did you find working with the team at Galia Lahav?

The Galia Lahav team at Bridal Reflections Fifth Ave was extraordinary. Everyone was so caring and genuinely wanted to help me find my dream dress. From first seeing my dress on the rack to walking out the door after alterations, everyone was amazing to work with. I even decided after ordering my dress that I wanted to extend my train and within an hour everything was confirmed. I am so grateful to have had such a wonderful team be a part of my wedding experience.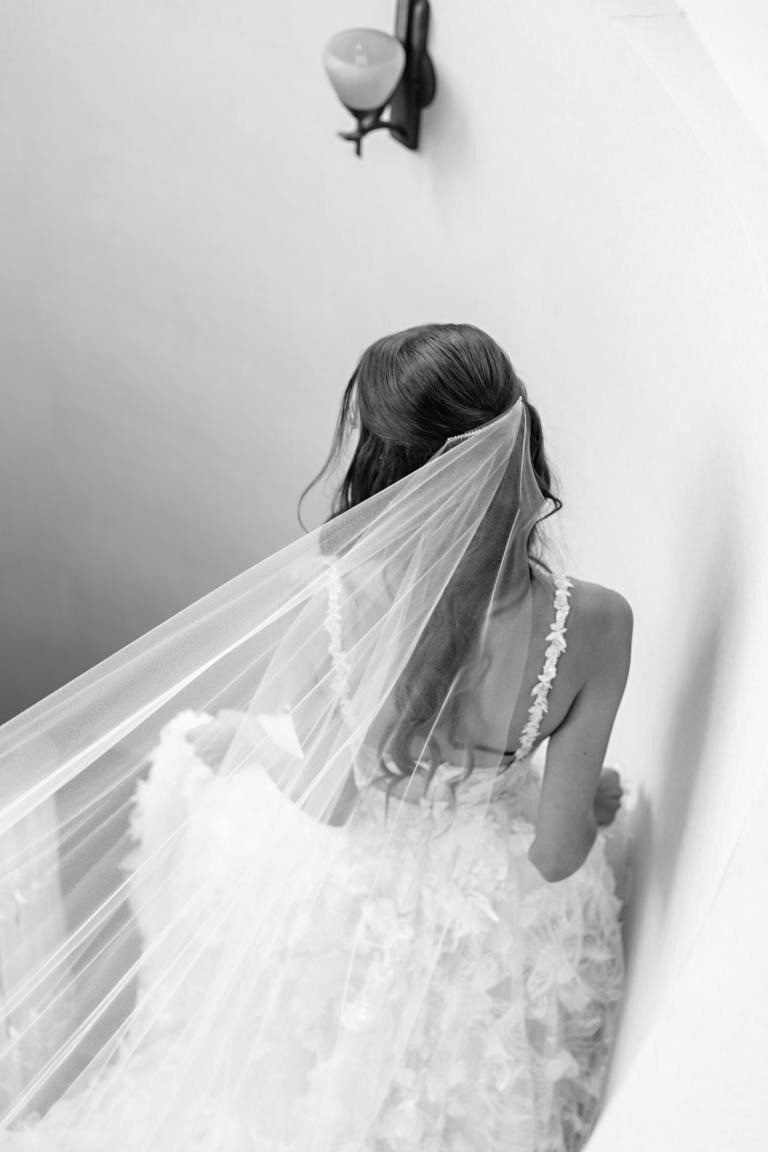 How did your husband propose? Did you know it was coming?

My husband proposed to me in Mexico. Did I know it was coming.. kind of!? Leading up to the trip I thought it was a possibility, but we had a second trip two weeks later so I thought it could happen on either. I thought I would have been able to tell if my husband was hiding something or if he was nervous but he seemed so calm I didn't suspect it. On the first full day of our trip, he planned a dinner on the beach. I got so behind schedule getting ready that by the time I got to the beach, I didn't really process what was going on. So, when he suddenly proposed, I was genuinely surprised and taken off guard. I definitely thought I would see it coming, but everything happened so fast!
Finish your registration for {City} Trunk Show