FREE SHIPPING & RETURNS WORLDWIDE!

DUTIES & TAXES COVERED WORLDWIDE
Find your nearest boutique
True love doesn't require a script, a costume designer, or a stunt double. That said, every wedding deserves a cinematic moment… and usually, that comes with the dress. After all, as the Bride you're the star of the show—no Hollywood zip code required.
If you're craving the beauty and drama of an on-screen legend, this is the vision board for you. Here are some vintage style icons and modern trailblazers from the big and small screens. Find your favorite to see how your own Best Dressed moment can begin.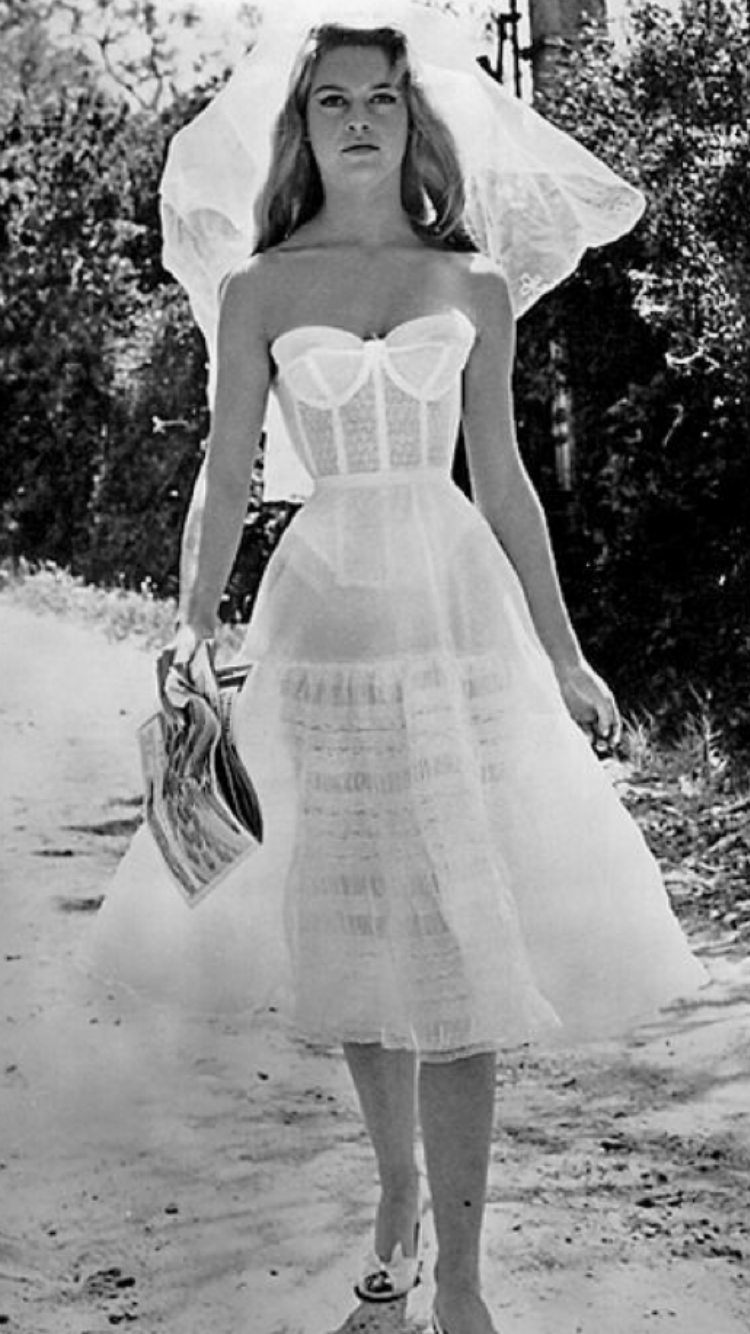 …And God Created Woman (1956)

Brigitte Bardot stars in this drama about a love-torn French family. When she stormed a St. Tropez beach in her wedding corset and skirt, she became a love goddess for generations to come… and an inspiration to Galia Lahav herself, who named last summer's couture collection after the classic film.

Though Bardot's original wardrobe was created by the late, great Pierre Balmain, you can channel the bombshell corsetry of the movie with our Daffodil Gown, which combines the sheer sensuality of lingerie with the incredible craftsmanship of couture.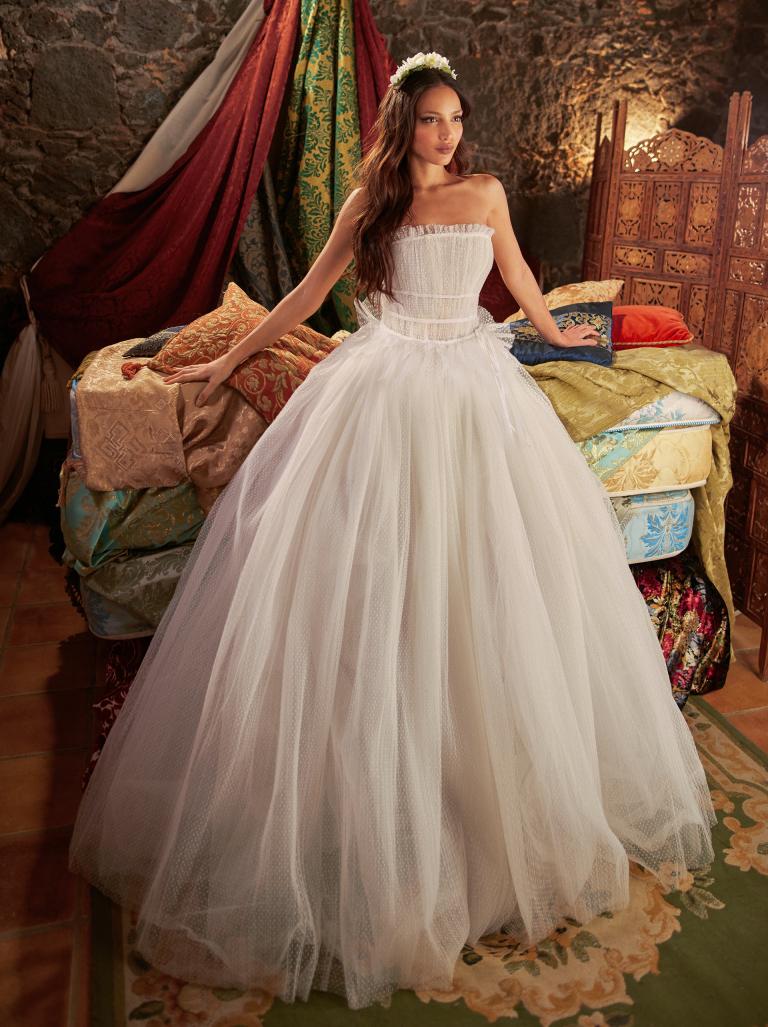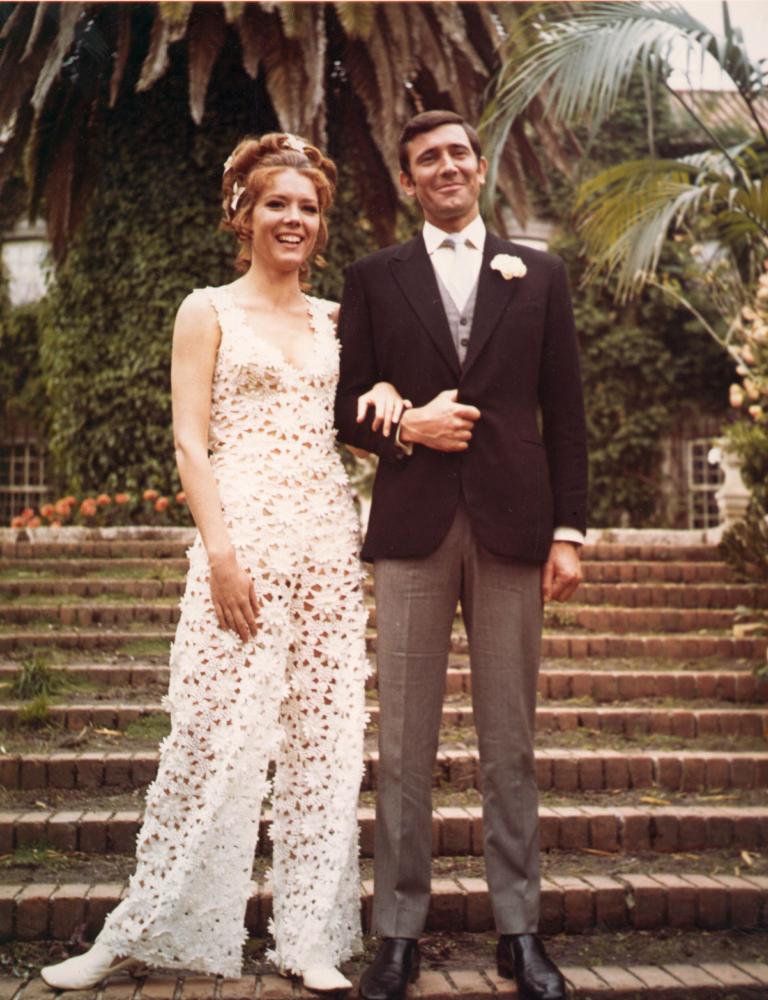 On Her Majesty's Secret Service (1967)

Diana Rigg became Mrs. James Bond in this swinging spy movie, with all the dry wit and sharp luxury of a shaken-not-stirred martini. Her wedding jumpsuit by costume designer Marjory Cornelius—in body-hugging floral lace—is equally modern and, in the parlance of dashing Brits, "dead sexy."

The youth-quaking spirit of love and adventure is alive and well in the Gala 811 gown, a beaded bohemian jumpsuit with a stunning slim fit that's perfect for dancing… or jumping on a motorcycle for covert secret missions.
Coming To America (1988)

What to wear when marrying the Prince of Zamunda? Something equally over-the-top and ready to rule, of course. Enter costume designer Deborah Nadoolman, who used her Broadway background to create a show-stopping swish of tulle for actress Shari Headley.

Our Aelin Gown has the same royal bearing, with sequin flower petals and a sheer corset top, along with (of course) a queenly amount of tulle for the skirt.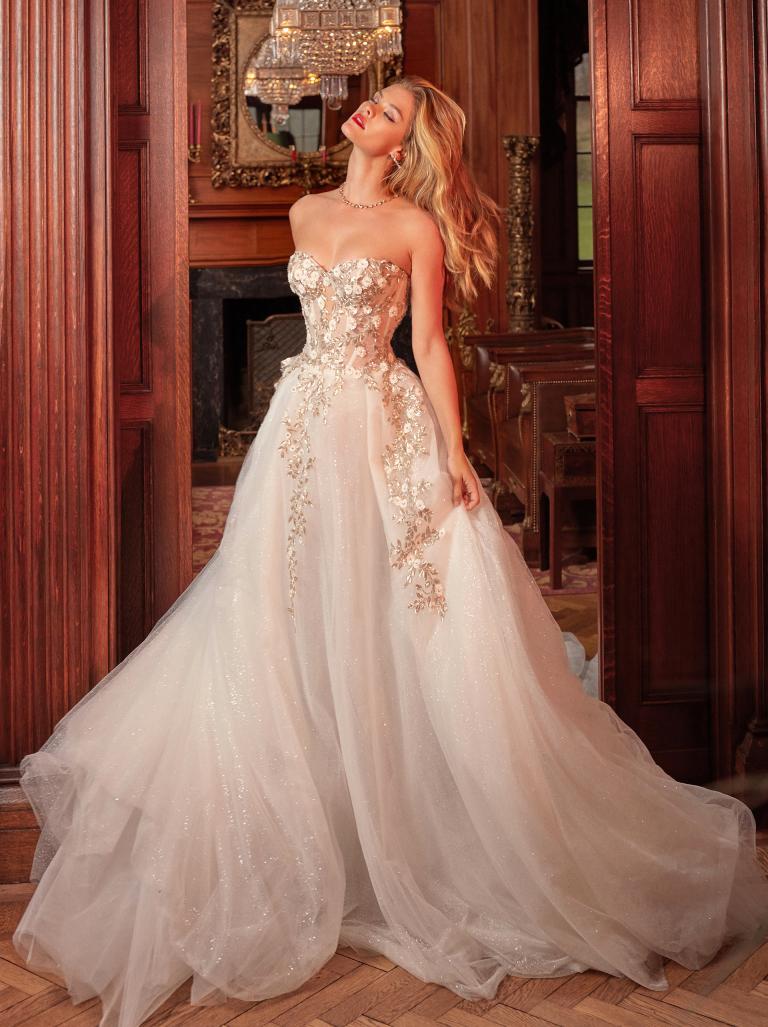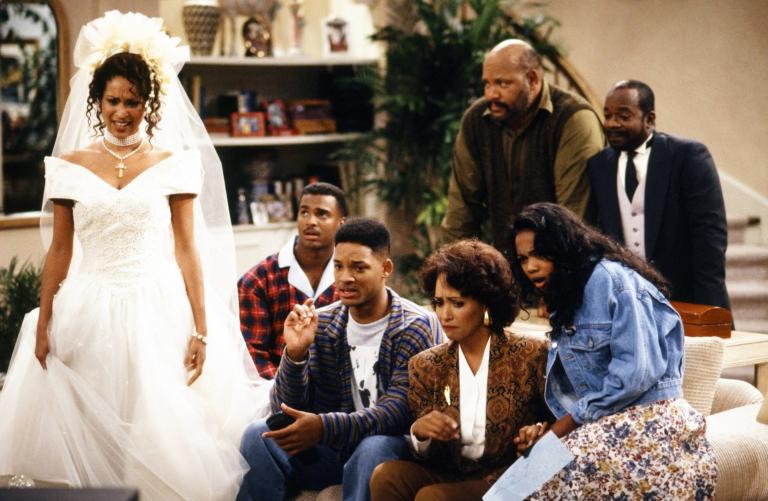 Fresh Prince of Bel-Air (1993)

Hilary Banks was never lucky in love, but she hit the jackpot when it came to her clothes. With an endless credit card limit and best friends all along Rodeo Drive, the California heiress was a style touchstone for '90s girls everywhere. Her wedding dress didn't disappoint, with pearl chokers and an off-the-shoulder bodice that was literally to die for. (Sorry, Trevor!)

Get the look with a much happier ending courtesy of the Alexandra gown, a mermaid dress with a double-back corset and detachable skirt that lets you make an entrance, then dance The Carlton with the best of them.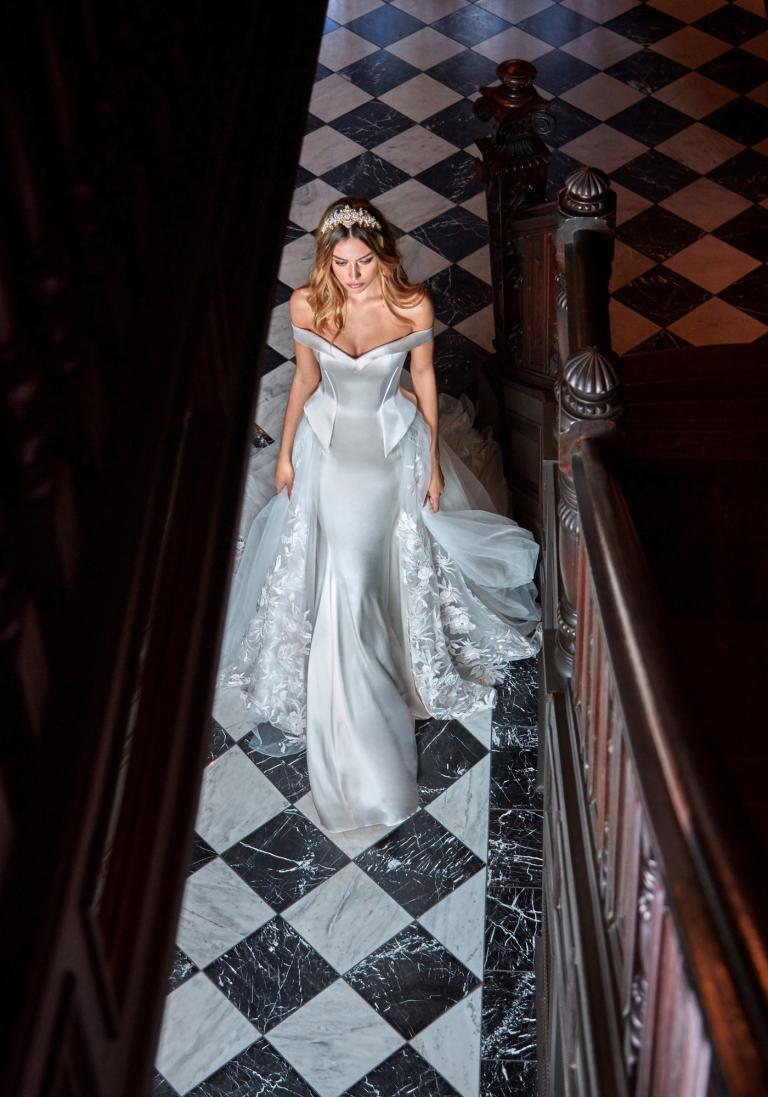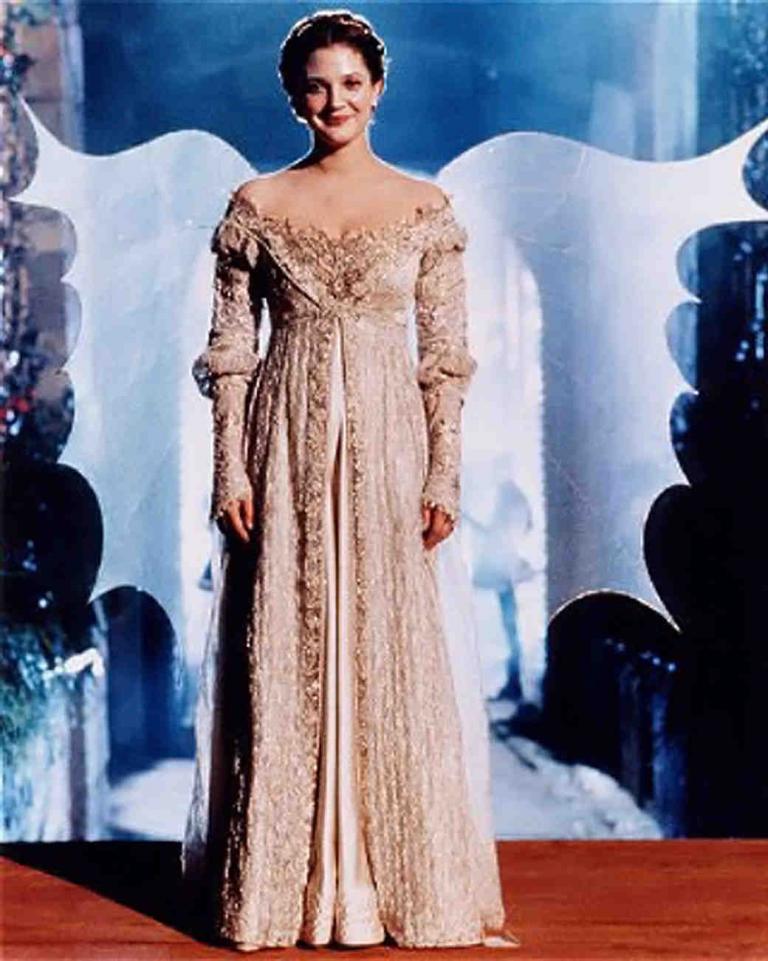 Ever After (1998)

This teen favorite turns Drew Barrymore's Cinderella into a dreamy art goddess, with a Renaissance wedding dress to match. The movie was a hit and so was the dress, which earned a place in several Hollywood costume exhibits because of its gorgeous shape and ethereal details.

Match Drew's "wow" moment with the Lia Gown, which brings together vintage vibes and major movie star impact. With its sheer sleeves and 3-D embroidery effects, it's a gown that'll make history as you walk down the aisle.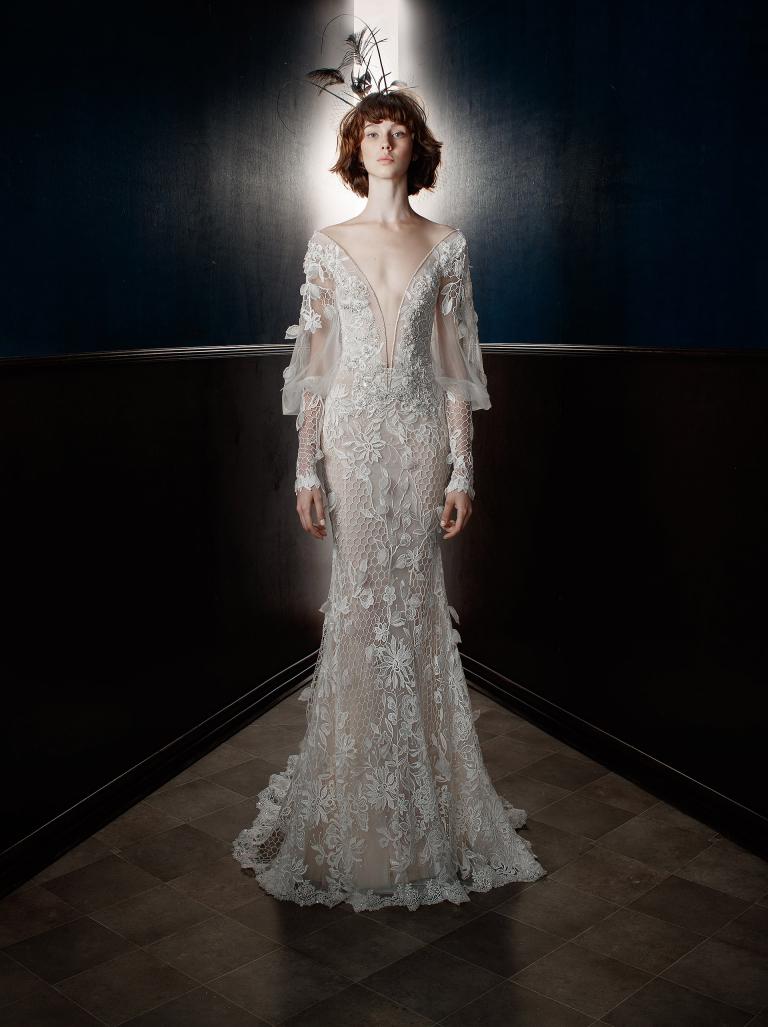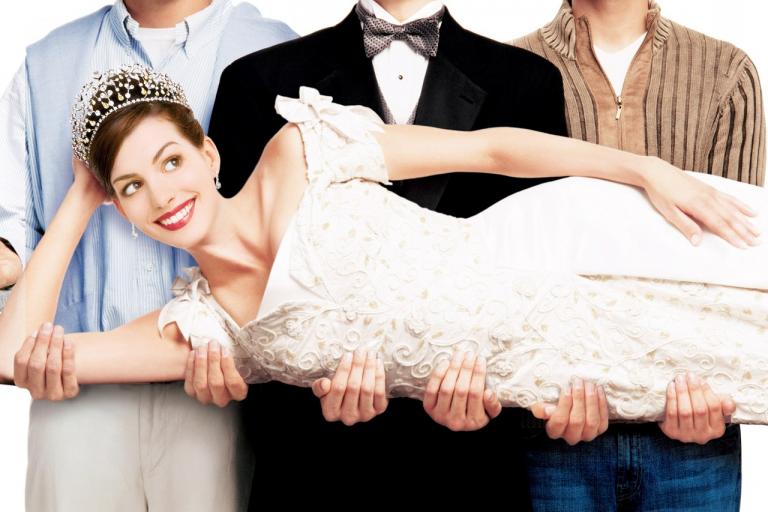 The Princess Diaries 2: Royal Engagement (2001)

Marry the rock star, not the royalty! That's the basic lesson from this 2001 rom-com, and it's a totally fair lesson when the musician in question is the dreamy Robert Schwartzman. But it doesn't matter who you love if you're a true princess at heart, and Anne Hathaway's regal wedding dress proves it.

For the same royal air without a royal heir, we suggest the Emma Gown, embroidered with blossoms and vintage two-tone lace that projects the ultimate aura of soft power.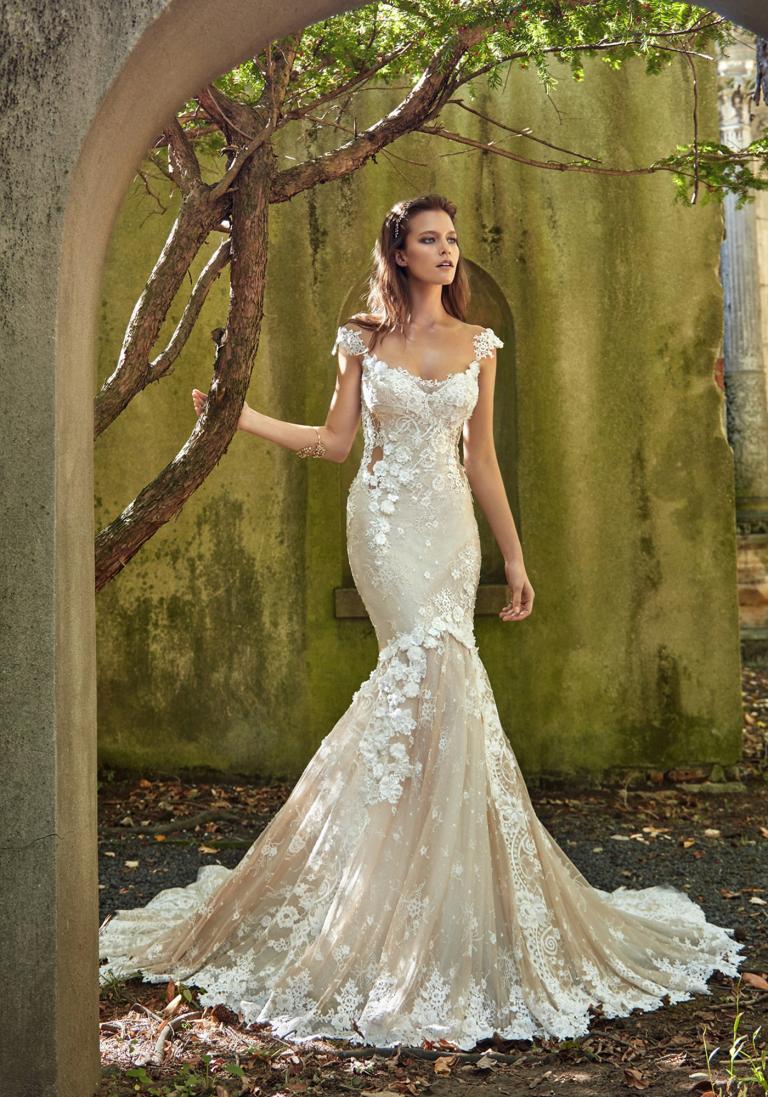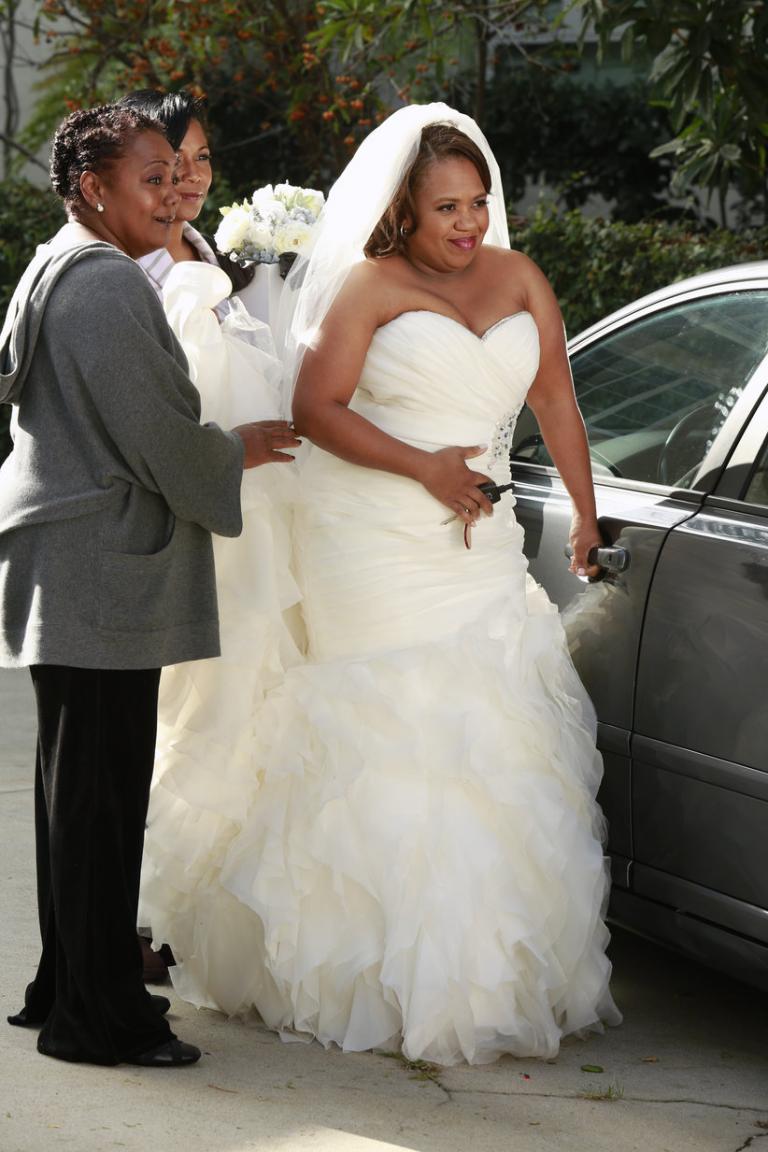 Grey's Anatomy (2007)

Dr. Miranda Bailey wears white every day as her hospital's chief of surgery, but when it was time to ditch the lab coat for a long dress, she didn't disappoint. The TV heroine chose a figure-hugging gown that embraced her curves in a way O.R. scrubs never could, and glowed in a way that showed love is often the best medicine.

Channel Dr. Bailey's modern bride with the Ms. Elle Gown that showcases the body with contouring lace cutouts and a commanding embroidered train. Inspired by the royal peacock, this gown is cut with surgical precision, ensuring all hearts will race as you enter the room.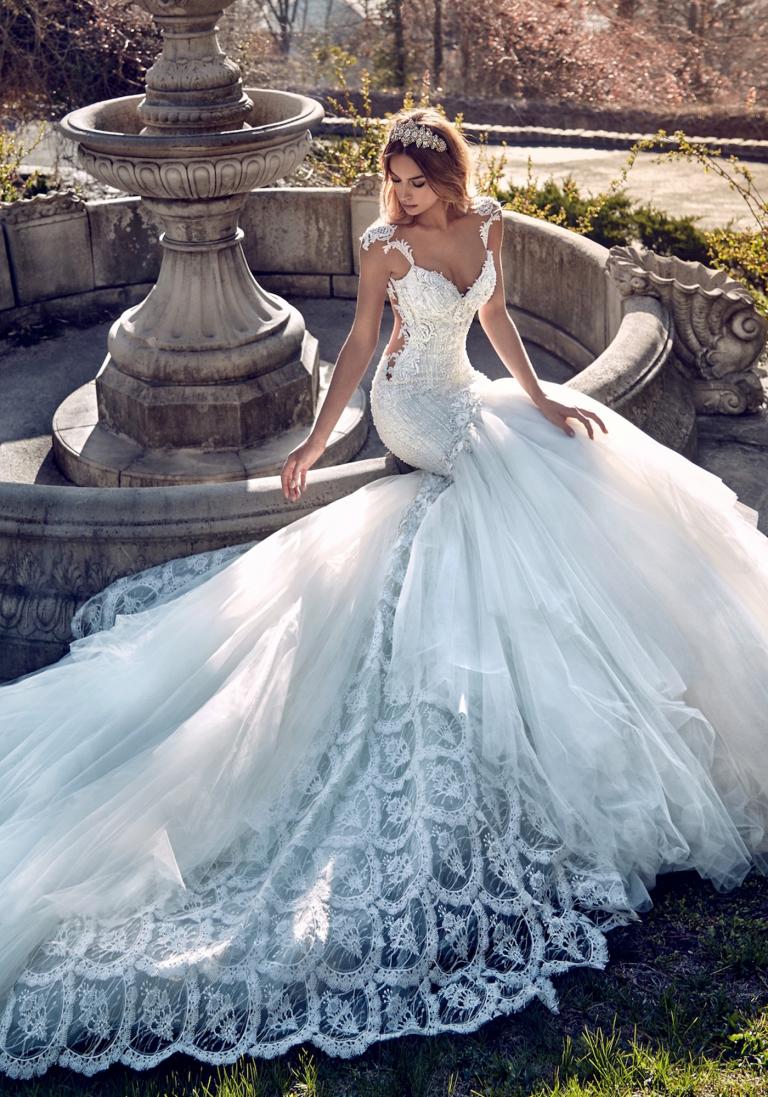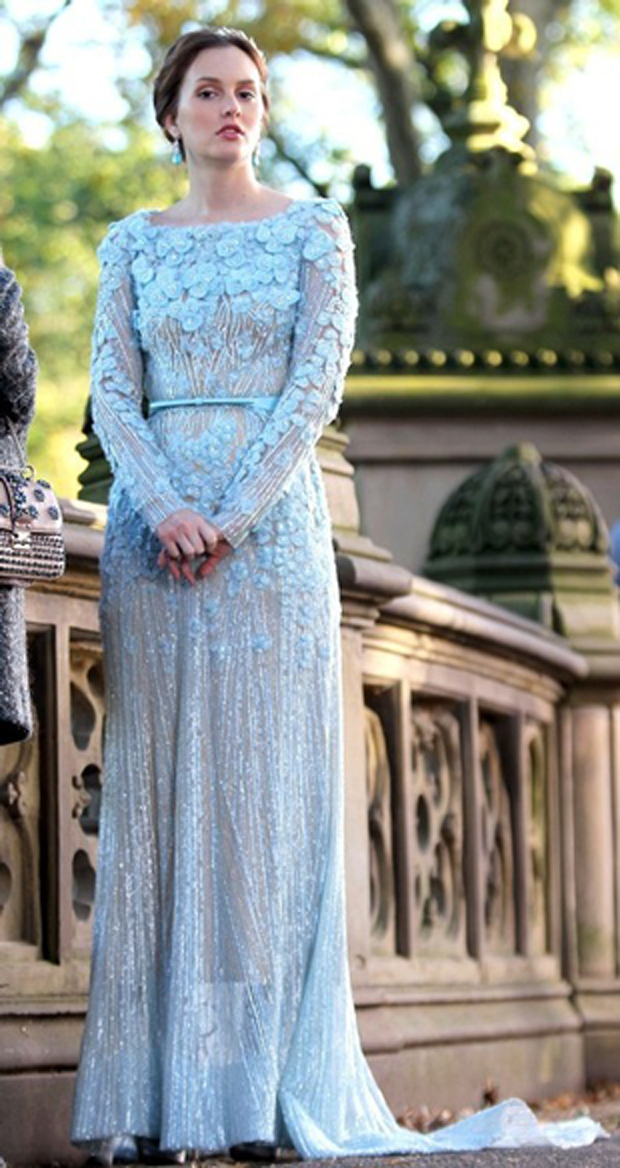 Gossip Girl (2012)

Blair Waldorf has many faults, but style isn't one of them. Upper East Sider is always flawless, and her wedding to Chuck Bass just raises her fashion game. With a slim silhouette and elegant long sleeves, Blair's wedding gown ensures the Park Avenue princess will rule her style dynasty for years to come.

Have your own Queen Bee moment with G-209, an incredible gown with long sleeves and sheer side panels that's entirely hand-embroidered with stunning French lace. Everyone will be talking about it… and that's exactly the point.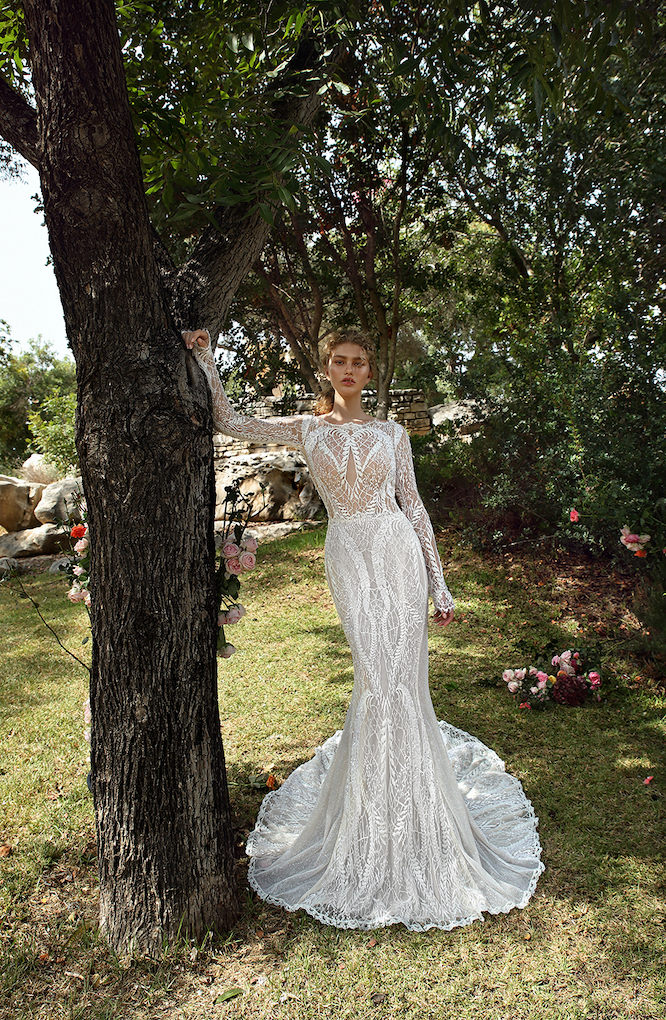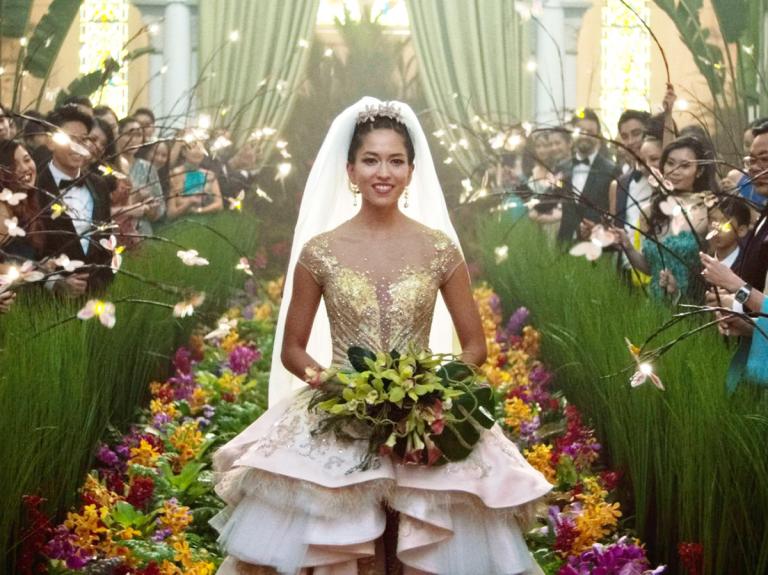 Crazy Rich Asians (2018)

They could have named the movie Crazy Amazing Wedding Dress and it would have worked, thanks to costume designer Mary E. Vogt and her insane dress for global socialite Araminta Lee. Inspired by actress Sonoya Mizuno and her real-life ballet background, the gown was a character in its own right.

We've got our own crazy amazing gown—the Rose Water—made with hand-embroidered crystal details and woven with the luster and magic of stardust. Make an entrance for the ages, with all eyes on you.
Finish your registration for {City} Trunk Show