FREE SHIPPING & RETURNS WORLDWIDE!

DUTIES & TAXES COVERED WORLDWIDE
Find your nearest boutique
With a collection full of fashion-forward couture wedding dresses, it was only fitting that we turn to an incredible couture stylist for our newest bridal campaigns.
Abraham Gutierrez is an incredible and experienced stylist from Spain who has worked with the likes of Harper's Bazaar Servia, Esquire, and Vogue, and who has won numerous awards from the European Forum. We were thrilled to have his creative and innovative vision on-set, taking the newest Galia Lahav Couture and GALA collections to the next level. We spoke with Abraham about his background, his passion, and what drew him to the Galia Lahav brand.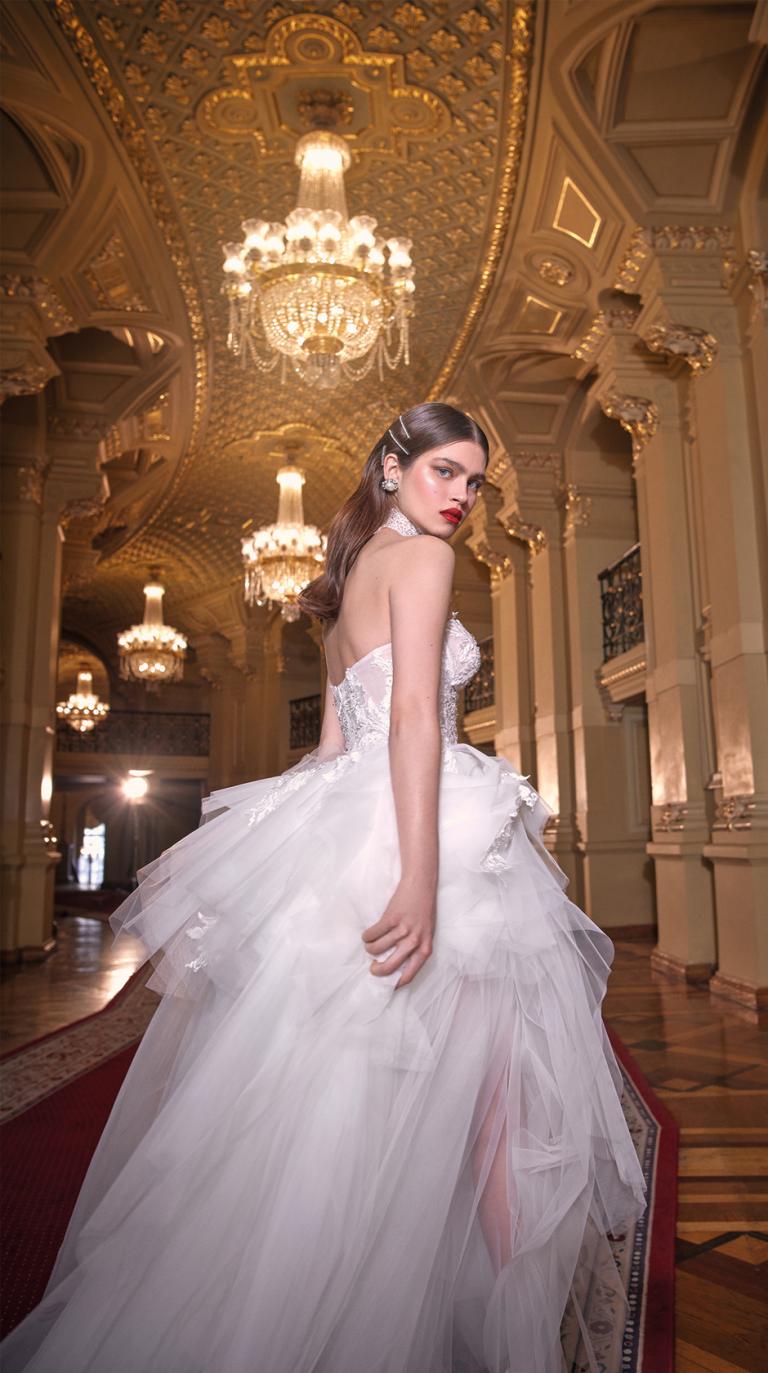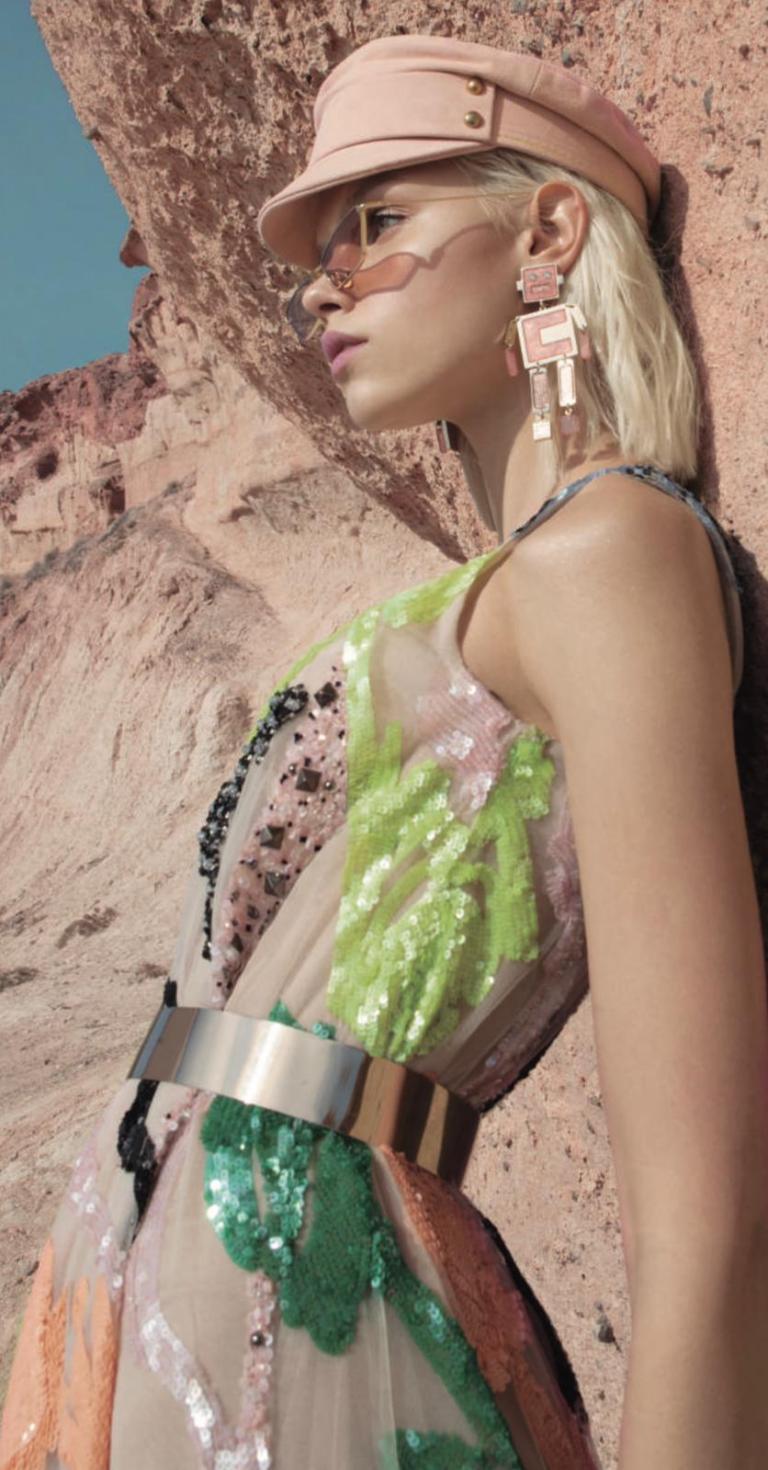 Galia Lahav: What drew you to fashion and styling as a profession?
Abraham Gutierrez: I have always been incredibly creative, and from a young age had a strong ability to imagine and dream every time I saw beautiful things. I have always had a very personal vision and perspective of the art world.
I acquired education and training in Fine Arts and studied Fashion Design in Madrid at IADE, a school ranked number one at that moment. I come from San Vicente de la Barquera in the north of Spain and my family did not really agree with this decision at first, but I finally managed to come to Madrid and develop my professional career.
I definitely adore my job!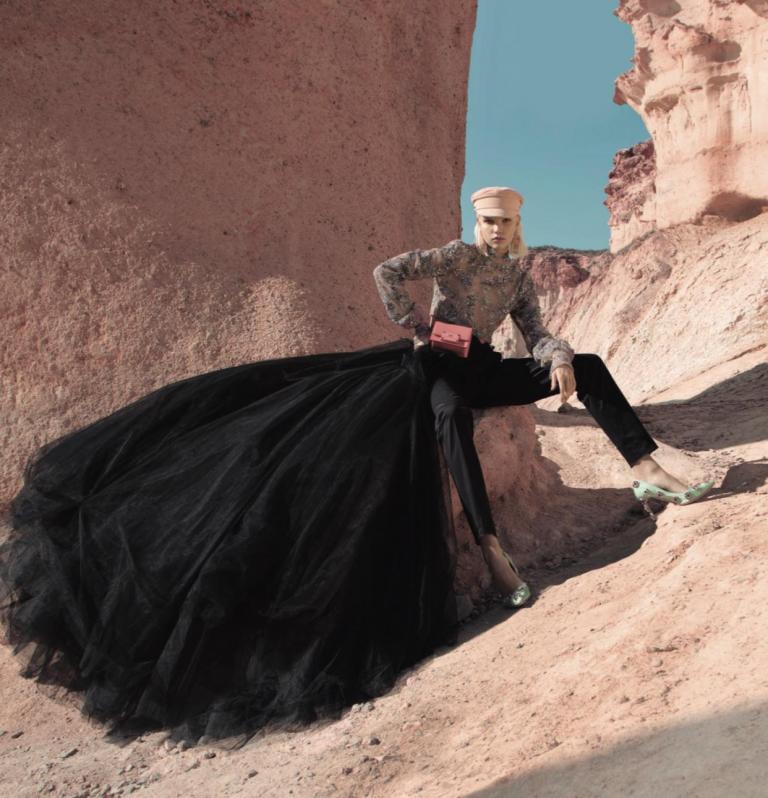 GL: What are some of the challenges you face as a stylist?
AG: As an art director and stylist in the fashion industry you always face challenges, but those challenges are what encourage and motivate me. I would say the biggest challenge is adding a personal touch while still respecting the client's philosophy and never losing sight of its real essence. Whenever I work with a magazine, a brand, a celebrity, etc., I always try to keep their identity in mind without giving up my personal aesthetic.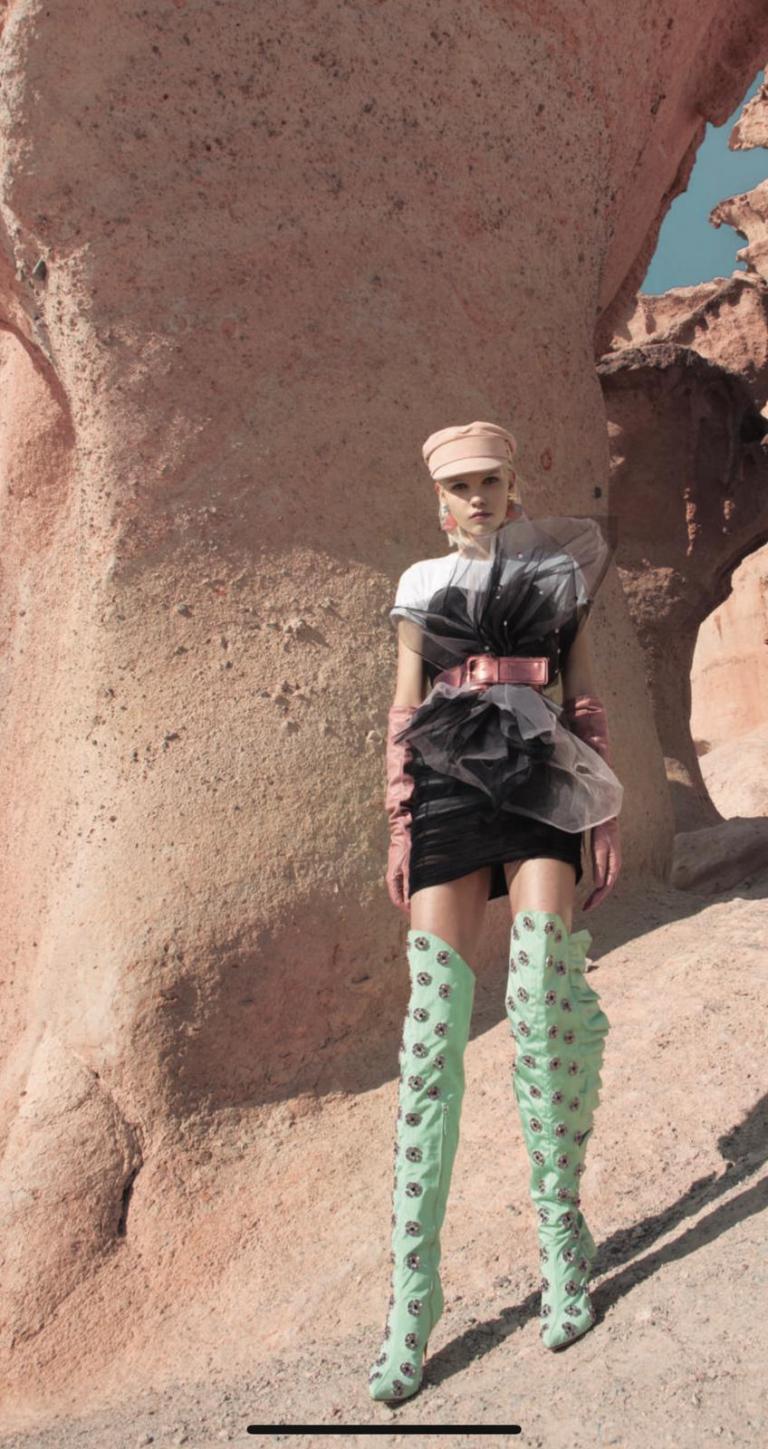 GL: Is it ever difficult to combine your artistic vision with a designer's aesthetic?
AG: I work carefully to create a fusion of my vision and the designer's aesthetic, which we then review and agree upon together. It doesn't have to be difficult – the most important thing is to highlight the excellent work of the designer and the brand behind them. Then I work to raise that design to the highest point and turn it into something everybody wants and can get behind. When it works well, it is a wonderful symbiosis.
GL: Can you share one unforgettable moment or project you've worked on?
AG: There are several unforgettable projects in my career and I could not choose one in particular, because all of them have given me something. I have learned from them, I have had life-enriching experiences, I have met fantastic people. I think the best ones are yet to come…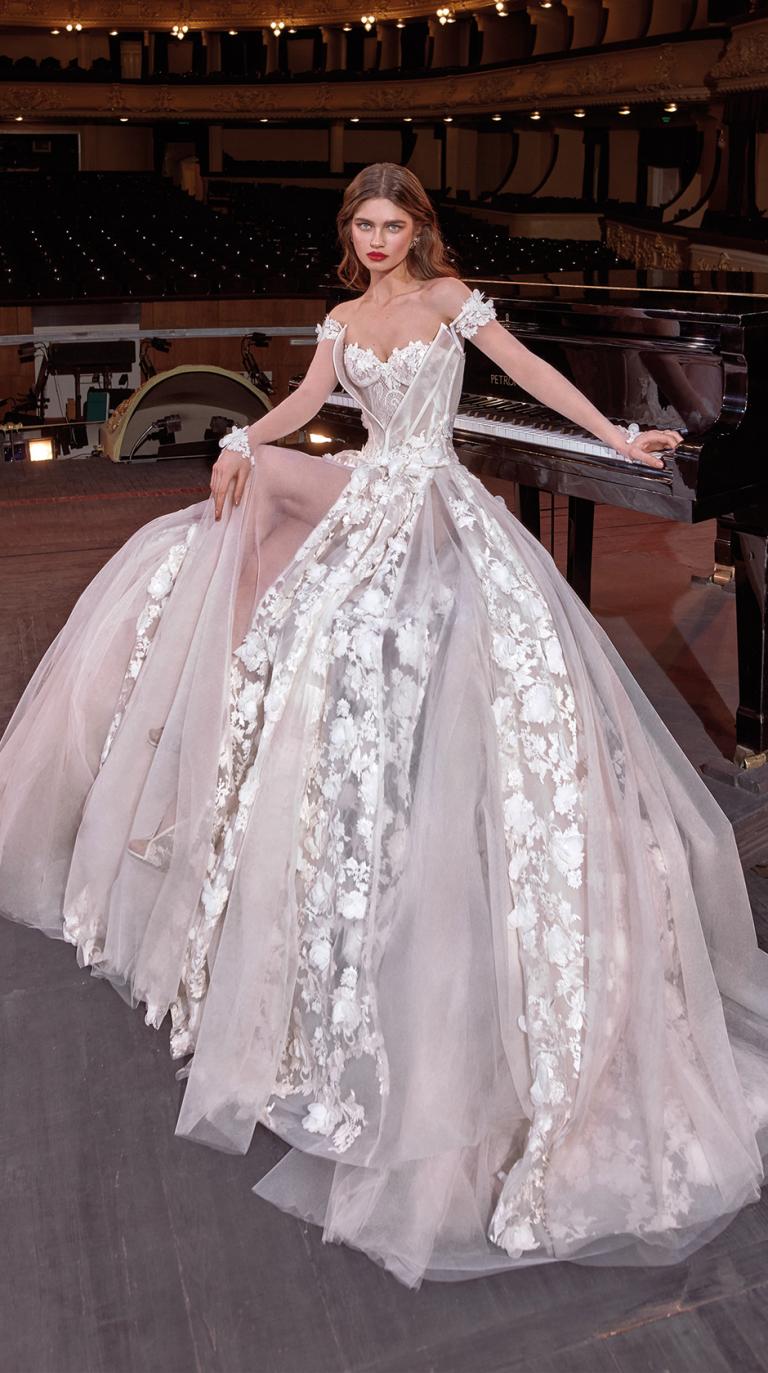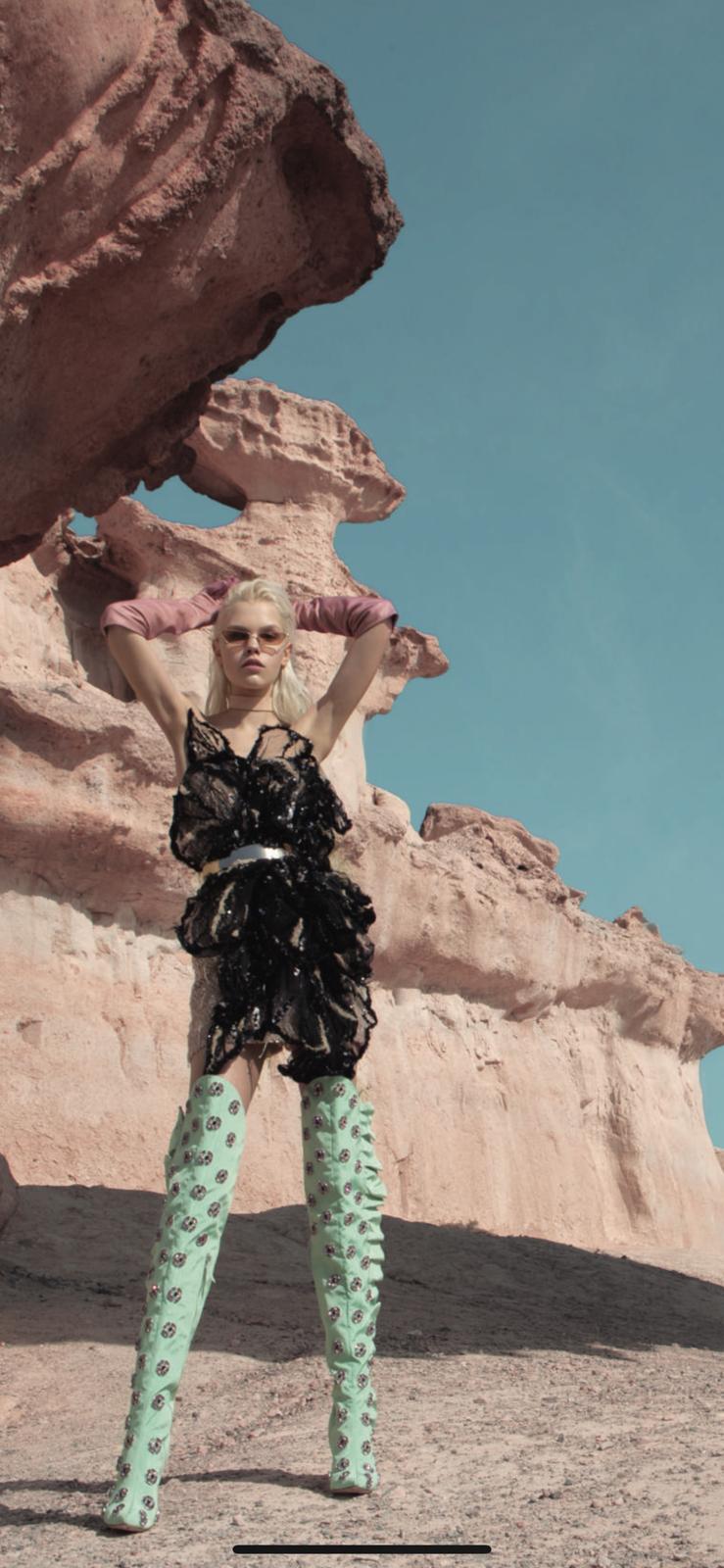 GL: How did you become acquainted with the Galia Lahav brand? What initially drew you to the company and its designs?
AG: A few years ago, the brand got in touch with me and contacted top photographer Greg Swales for its new campaign, but it was ultimately shot in New York and I could not join that particular project. At that time, I knew the brand and I was fascinated by the whole world that surrounds Galia, its designs, the quality of its fabrics, its materials and above all the femininity that it conveys every time I see a woman wearing a Galia dress. We were finally able to work together and I love the special relationship that has developed between me, the team, and the designs.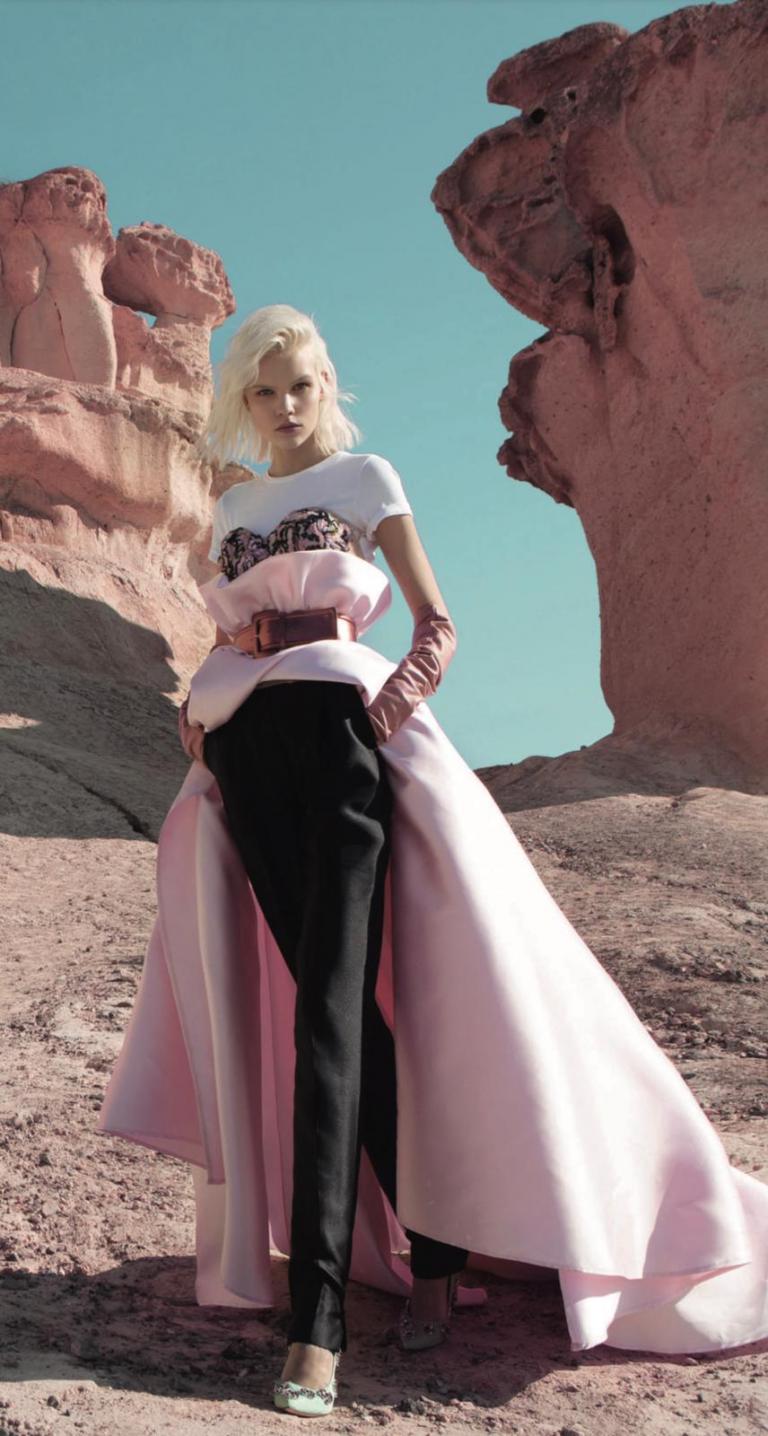 GL: What makes working with Galia Lahav such a good fit for your personal work and aesthetic?
AG: Galia Lahav, both in the bridal and in the HAUTE COUTURE collections, embodies that femininity that lies in every woman. Galia brings together a number of qualities that ultimately make you fall in love with the designs. I think that when a woman dresses in Galia Lahav, she feels like a dream come true. Above all, I love that it is a brand with its own strong identity.
GL: What are your favorite elements of Galia Lahav as a fashion and bridal brand? Is it the choice of fabrics, the silhouettes, the type of woman they are dressing, the range of designs and aesthetics?
AG: The pattern of each piece, the quality of the fabrics, the materials used for the clothing, the final finishings and, above all, how the dresses are reinforced internally so that all women feel comfortable in them. When you see a Galia bride you quickly recognize the signature – the dresses are unmistakable.
GL: Do you have a favorite piece from the new collection?
AG: I don't think I could pick out a single favorite piece, they all drive me crazy! But I do love all of the volume this season.
GL: What was your inspiration for the vision for the new bridal campaign?
AG: I was inspired by the opulence, magnetism and strength of operatic divas. The campaign needed to be glamorous and sophisticated to hold up to such a breathtaking collection! The Galia team gave it their all so we could create a stunning European opera for the new campaign, and we got it!
GL: Were there certain dress details (fabrics, textures, colors) that stood out to you?
AG: The lace, the taffetas and silks, the organza, the gauze, the tulle and especially the crystals were expressly selected for this collection, which makes it incredibly moving and eye-catching. This collection is a dream.
GL: What was your vision for the GALA campaign, with the more whimsical feel and backdrop? Why was the Alice in Wonderland aesthetic such a good fit?
AG: GALA is a much younger, more relaxed, and fresher collection, without compromising the Galia Lahav philosophy. It is full of details and spectacular designs. Together with the Galia team, we came to the conclusion that the Alice in Wonderland theme would be perfect for this youthful and whimsical feeling.
We immersed ourselves in the magic of Alice's tale, using styling elements to create a wonderland for the gowns. The fusion of the designs and the setting was magical.
GL: The campaigns each have such a distinct feel. What do you feel sets each collection apart?
AG: The two collections are completely different as far as the creative concept is concerned, and they both have different identities, but what they do have in common is the unmistakable signature of Galia Lahav, one of the most important couture houses in the bridal world today.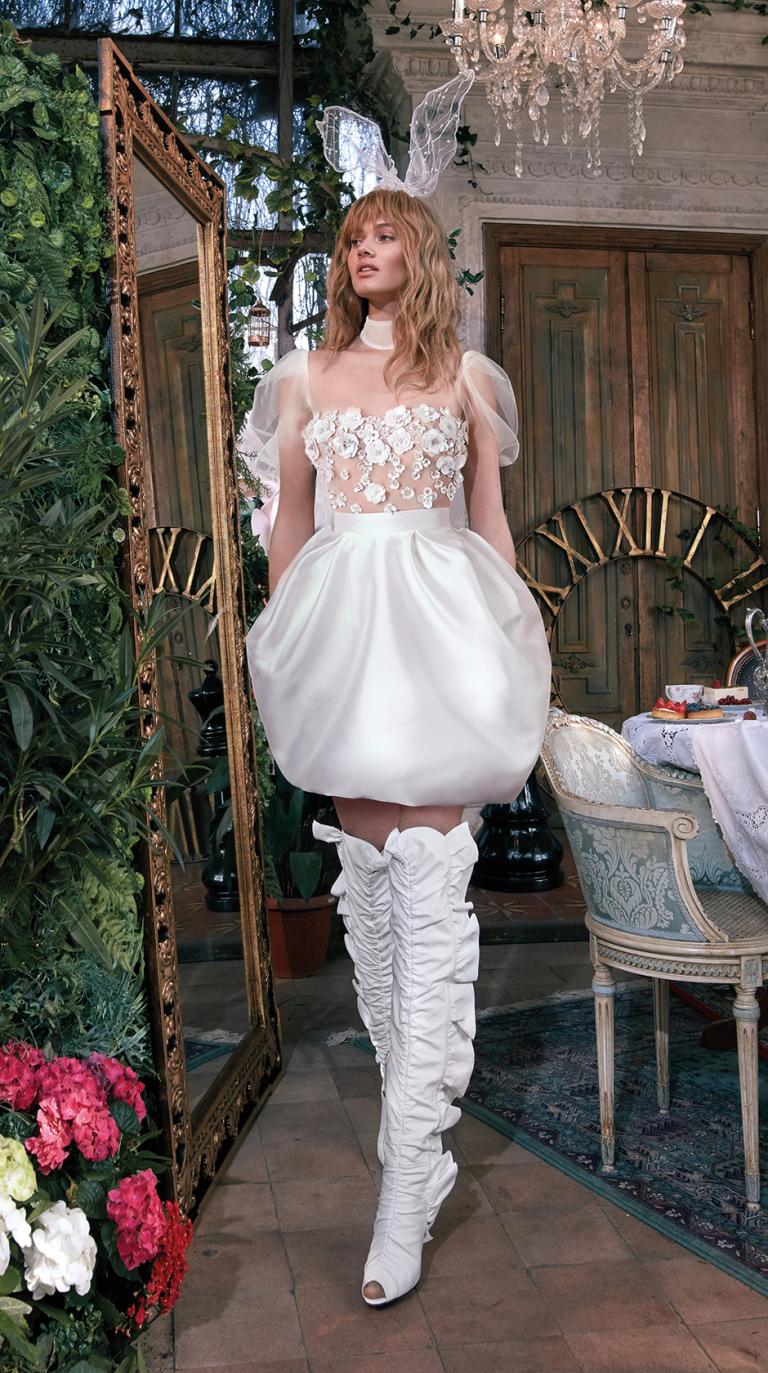 GL: Brides often try to match their wedding gown to their venue and wedding theme. Do you have any advice for creating a connection between the fashion and the setting like you did for these campaigns?
AG: I personally think that everybody should organize their wedding as they feel they should do in the moment, without compromising their essence and personality – just as I try to do when working with a new designer or publication. I would avoid having to strict of a theme, and instead try to have as much fun as you can with the preparations for your celebration. The same goes for your wedding dress: Choose one that fits what you've planned, but also one that fits your personality. That common essence will help bring it all together, and will enable you to enjoy the day to the fullest with your loved ones.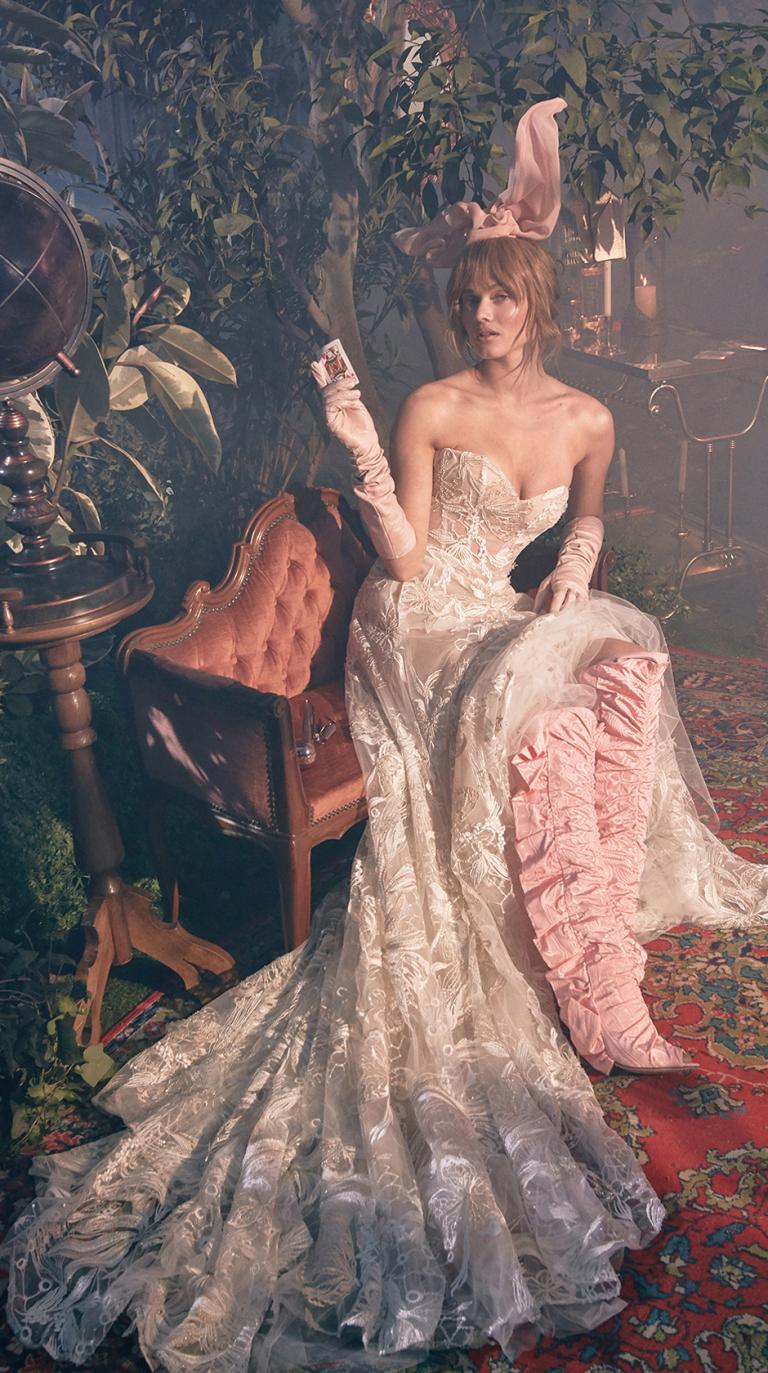 GL: Are there any styling tips or tricks you want brides to know as they get ready for their wedding day?
AG: For me, being comfortable in your dress is crucial. It should feel fantastic on your body, but it should also fit who you are as a person. Our job is to make brides happy so they can feel beautiful – the true beauty of a woman is the beauty she sees in herself.
Thank you so much, Abraham, for your incredible creativity and your spectacular work on our 2019 campaigns!
Finish your registration for {City} Trunk Show