FREE SHIPPING & RETURNS WORLDWIDE!

DUTIES & TAXES COVERED WORLDWIDE
Find your nearest boutique
It's not a secret that many girls dream about having a luxurious queen dress for their wedding. However, in reality, when we start to seek for couture wedding dresses, we get impressed by the price. But, while the prices for such luxury wedding are pretty high and not everyone can afford buying a designer wedding dress, there is something extremely magnetic in them.
You may wonder if such a wedding gown is worth the money spent on it. Though some people consider that there is no point in spending much money on the wedding gown as it will be worn only once, we are sure that you deserve having an incredibly majestic gown for your wedding.
That's why we offer you to have a look at 5 main reasons for having a luxurious wedding dress:
"Wow" Effect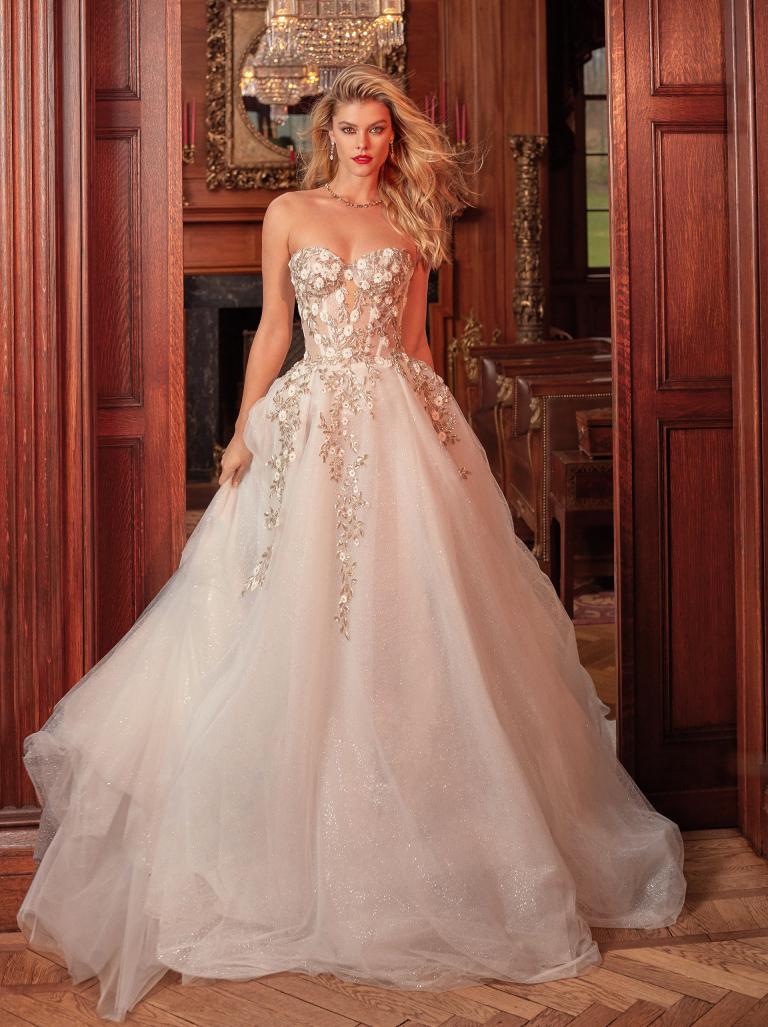 When you enter a couture boutique, which deals with wedding dresses, it's impossible not to say "wow". The same thing will happen at your wedding. By wearing a haute couture wedding dress, you will become a center of attention and all your guests as well as groom won't be able to look away from you. And is there any girl, who doesn't want that?
Uniqueness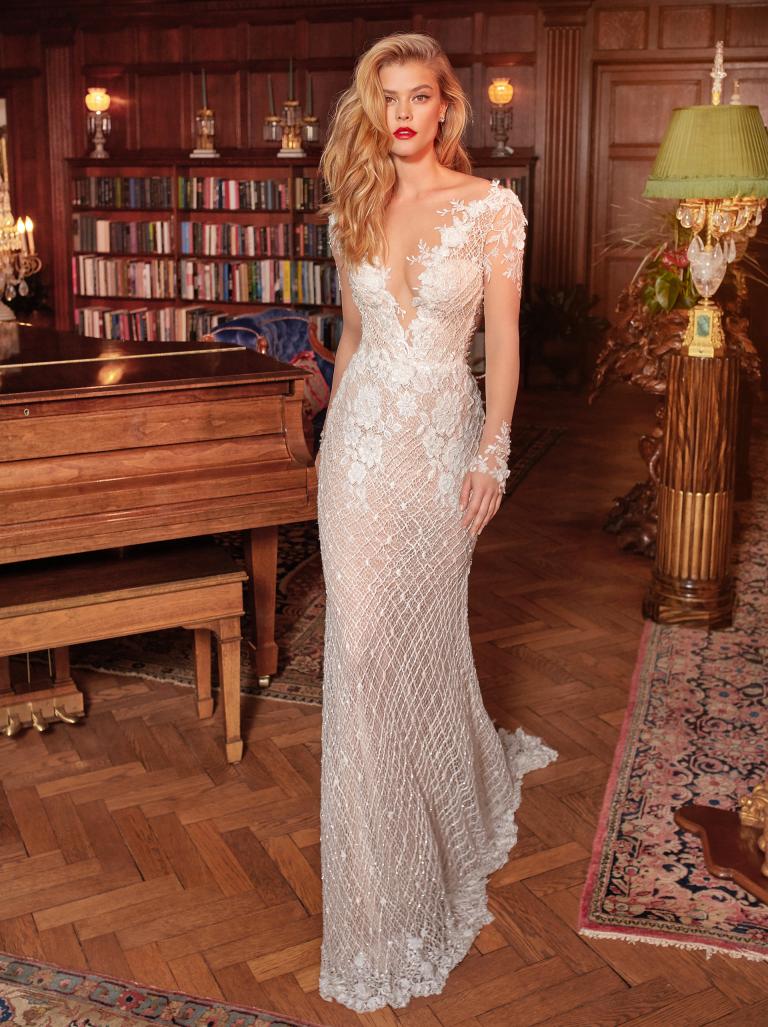 If you have always dreamt about a wedding dress that no one other has, couture dresses will meet your requirements. Luxury dresses aren't mass produced and it means that you can buy them only at the brand stores and their quantity may be limited. Moreover, designer wedding dresses may have such details, which no other designers and seamstresses may repeat. So, first of all, the fans of unique wedding dresses need to pay attention to couture dresses.
Intricate Details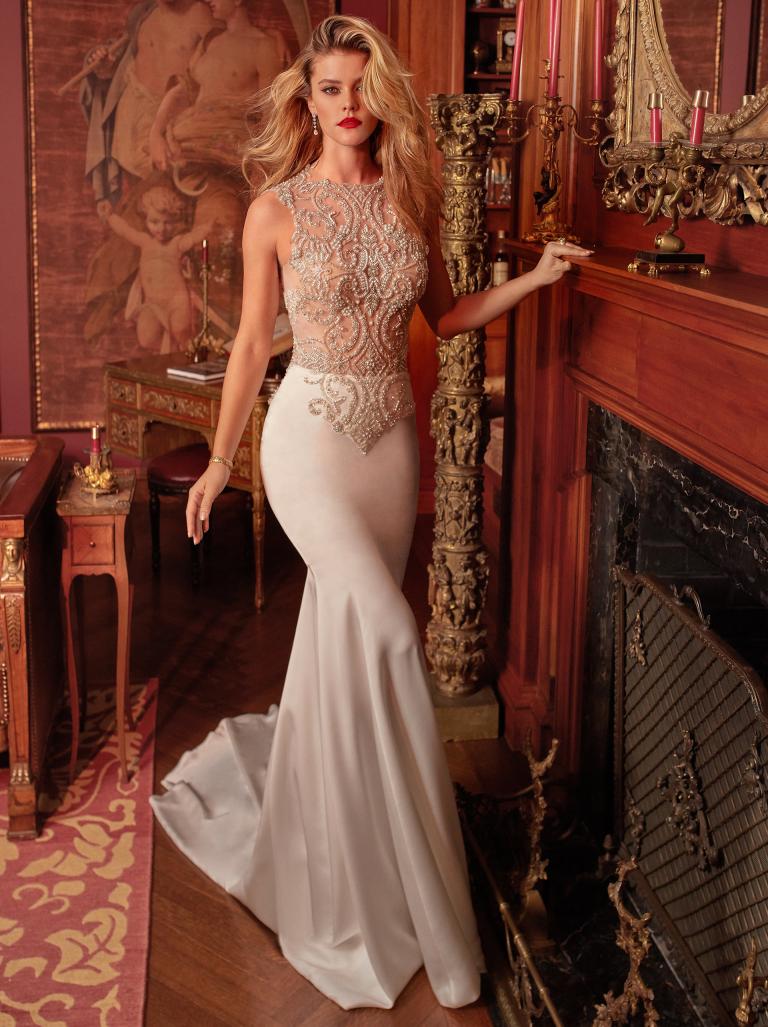 Undoubtedly, affordable wedding dresses don't feature such intricate details as haute couture ones. As a rule, such queen wedding dresses include much handiwork, which makes these dresses special. Moreover, each wedding designer, who creates luxury dresses, tries to use the best materials and embellishments. French lace, Swarovski crystals, beading and embroidery often serve for the embellishment of queen fashion wedding dresses.
Besides, designer dresses are sewn according to unique patterns, which guarantee the perfect fit. You will be really surprised how cheap and luxurious dresses of the same silhouette look different when they are tried on
Unforgettable Experience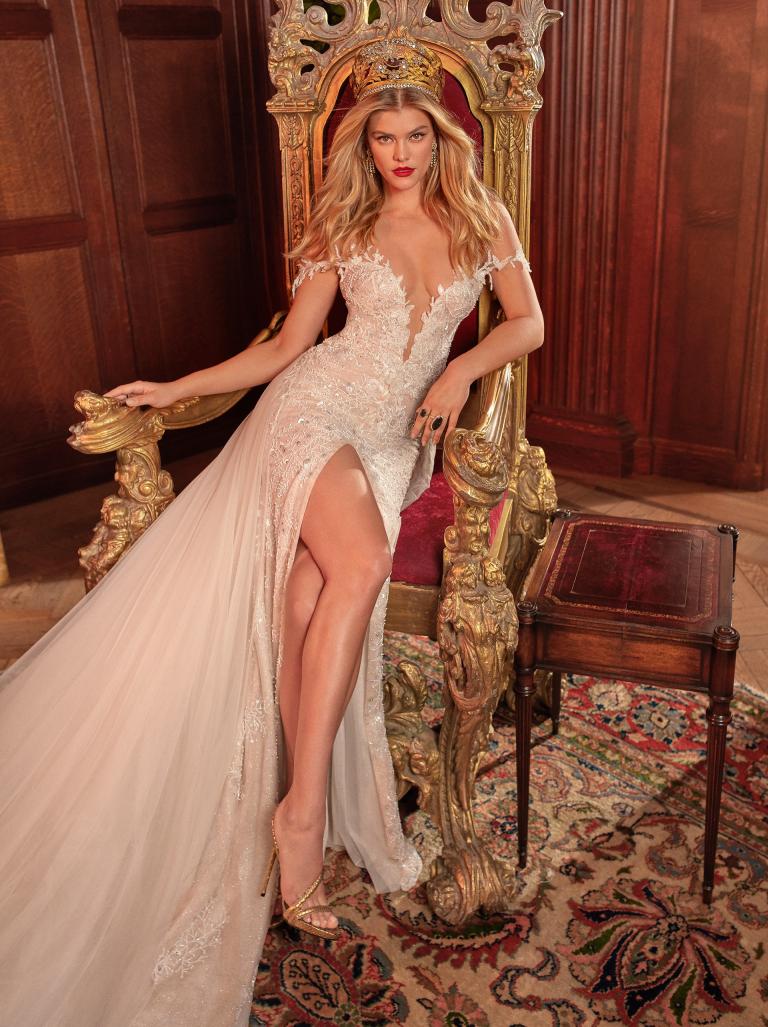 Of course, your wedding is the event you will never forget. However, can you imagine how it feels to wear a luxury wedding dress? Basically, your wedding may be the only chance to wear such a gown. So why not pamper yourself? There is definitely certain magic in wearing a haute couture gown, which will make you feel like a celebrity or even a queen.
Quality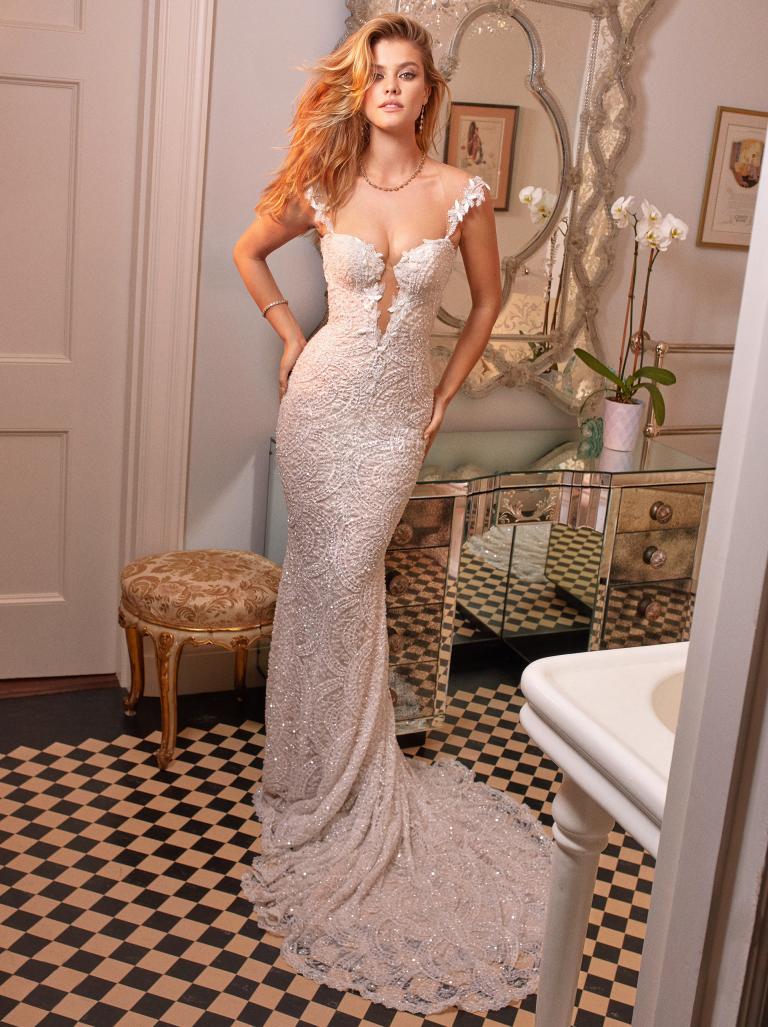 It's evident that the quality of luxurious dresses is much better than of cheap wedding gowns. The thing is that the prominent wedding designers use only the best fabrics and embellishments for their gowns. Moreover, all the gowns are sewn by professional seamstresses with much experience, and that is a guarantee of a perfect fit and flawless design.
All in all, you see that couture dresses have no analogues. They definitely worth the money they cost as they are luxurious, unique and just unforgettable. So, if you have an opportunity to have a haute couture wedding dress, you definitely need to use this chance to create a royalty-inspired bridal look.
Register to our Trunk Show!

Don't miss your chance to try on these luxurious gowns at one of our upcoming trunk shows! CLICK HERE to register and guarantee your spot!
Finish your registration for {City} Trunk Show