FREE SHIPPING & RETURNS WORLDWIDE!

DUTIES & TAXES COVERED WORLDWIDE
Find your nearest boutique
You've found your dream wedding dress and now the important part of making sure it'll fit perfectly comes next.  Your dress fittings ensure that your gown is tailored exactly to your shape and height; and the essential first fitting, referred to as the "pinning session", is key because it's when all of the alterations needed to make your dress flawless for the big day are marked.
"At your first fitting, you'll be trying on your wedding dress for the first time since you purchased it, which could have been over six months ago so it's a very anticipated moment," says KailaBabnik, manager at the Galia Lahav Los Angeles flagship boutique.  "Many brides-to-be are nervous about their first fitting, but it's a very exciting moment when a bride falls in love with her gown all over again." To help you get ready for your first wedding dress fitting, we've put together all that you need to know.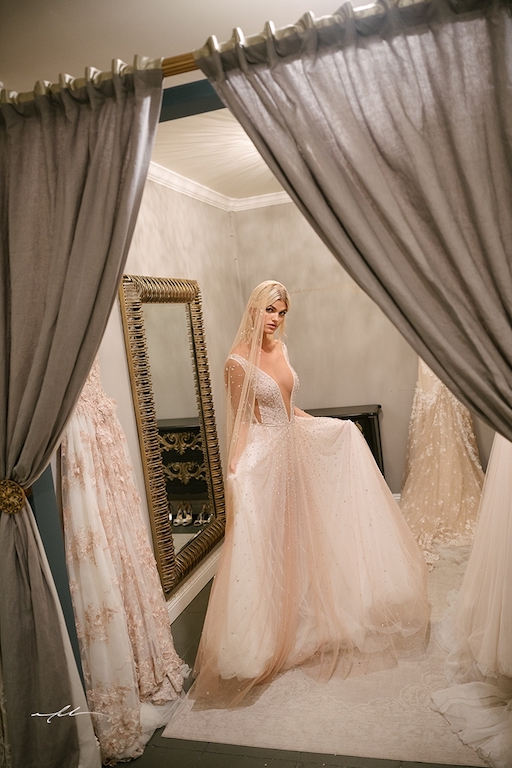 Timing is Everything
Because alterations take time, it's recommended that a bride schedules her first dress fitting at least eight weeks before the wedding day. "This time frame accommodates the 3-4 fittings you'll need for standard alterations," saysBabnik. "If you're making any custom changes, such as adding straps or lowering the neckline, it can require additional fittings and time."
When scheduled right, you'll have plenty of time to get your alterations done so that your dress is big-day ready. "Your wedding dress alterations should be an easy process," assures Babnik. "The biggest task is beingcommitted to the 45-90 minutes for each of your fittings during all the wedding planning." Also, try to get to your goal weight by your first fitting and maintain it until the big day to help make the alteration process go smoothly.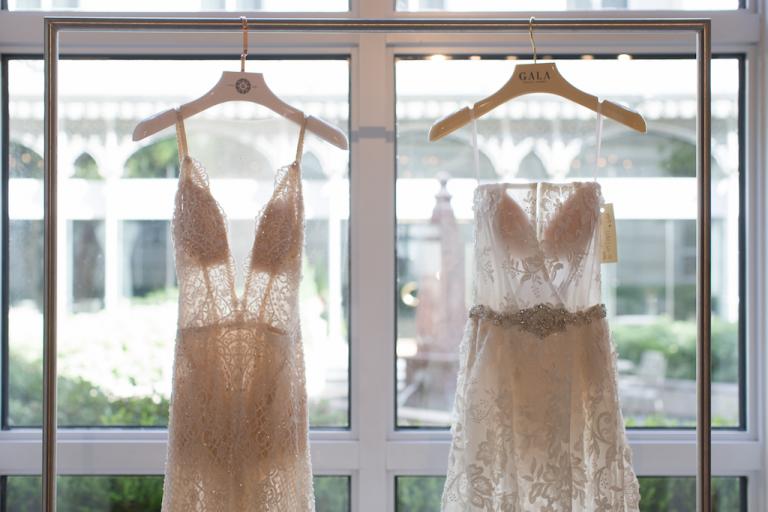 Go Prepared
Having your shoes and the exact undergarments you'll be wearing on your wedding day at the first and every fitting is a must. The first fitting is usually when the hem is set; and if you'll be wearing any shaping undergarments they're also important at the first fitting because they can affect the fit of your dress.  If you haven't chosen your shoes by your first fitting, bring a shoe that has the same height you anticipate wearing on your wedding day. While your wedding hairstyle or accessories aren't necessary for your first fitting, they can help create a better picture of your entire look for the big day.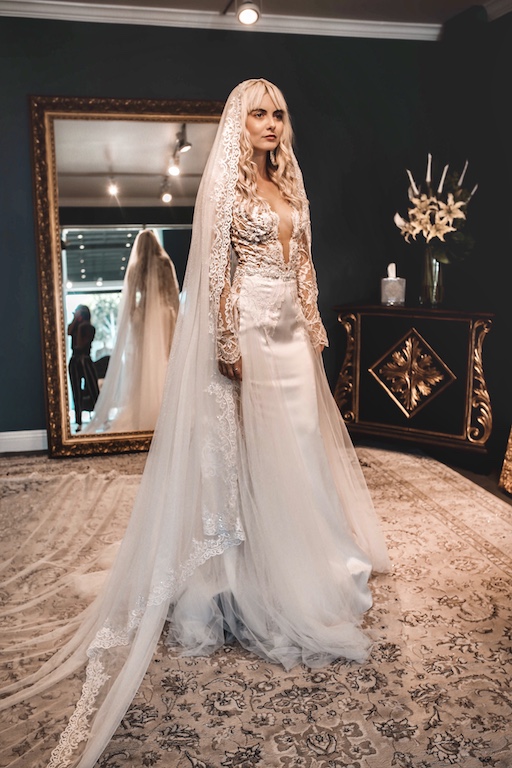 Invite your Mom and Maid of Honor
Taking your mom and maid of honor to your first wedding dress fitting not only helps make this pre-wedding experience more special, but they can also help you examine how the dress should fit you. It's also a good idea to have your mom or maid of honor with you, especially at the second or final fitting, so that they can learn how to help you get ready in your couture wedding dress, such as securing the overskirt or pinning up the train for the reception.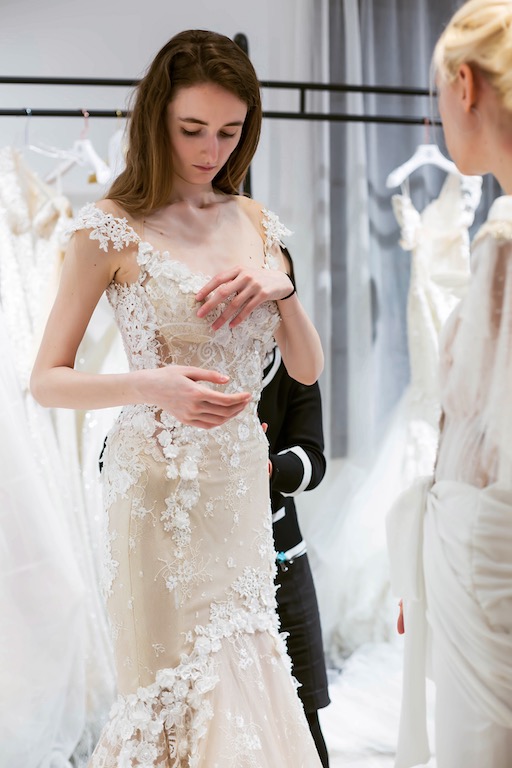 Communicate with Your Stylist
"During your first wedding dress fitting, the seamstress will look at you in your gown from every angle and make any fit adjustments that she sees are needed, but it's always recommended that a bride-to-be speaks up and addresses any of her fit preferences," says Babnik. "We each have different features we like to accentuate, so the first fitting is an important time to communicate any fit requests." Be sure to move around in the dress and pay attention to how the dress feels on. If you're not completely happy or comfortable at any point, your seamstress should know your concerns.
Don't panic if your dress requires a number of alterations, keep in mind that it's all part of the process to get your dress just right and trust that your seamstress wants your wedding dress to fit you as perfect as you do.
Finish your registration for {City} Trunk Show