FREE SHIPPING & RETURNS WORLDWIDE!

DUTIES & TAXES COVERED WORLDWIDE
Find your nearest boutique
Your wedding gown might be the most important piece of clothing you ever shimmy into. It's no surprise that deciding between so many beautiful choices can be overwhelming. The truth is that while some brides-to-be experience the classic "aha!" moment, others struggle with indecision.
Ultimately, it's not just a matter of picking something pretty, but of choosing a dress which will complement your entire wedding day aesthetic…and look great in your wedding photos, too. Let's take a closer look at how to find the perfect wedding dress.
Picture This
Before you even lay hands on a wedding dress, visualize yourself on your wedding day. Are you wearing something glittery and glam, or more dainty and demure? Your vision should be influenced by the type of wedding you're having: an Art Deco-inspired black tie affair calls for a more dramatic choice — think intricate silver glass beading in a graceful geometric pattern — while beach brides may opt for something short and sweet…with just a hint of sex appeal.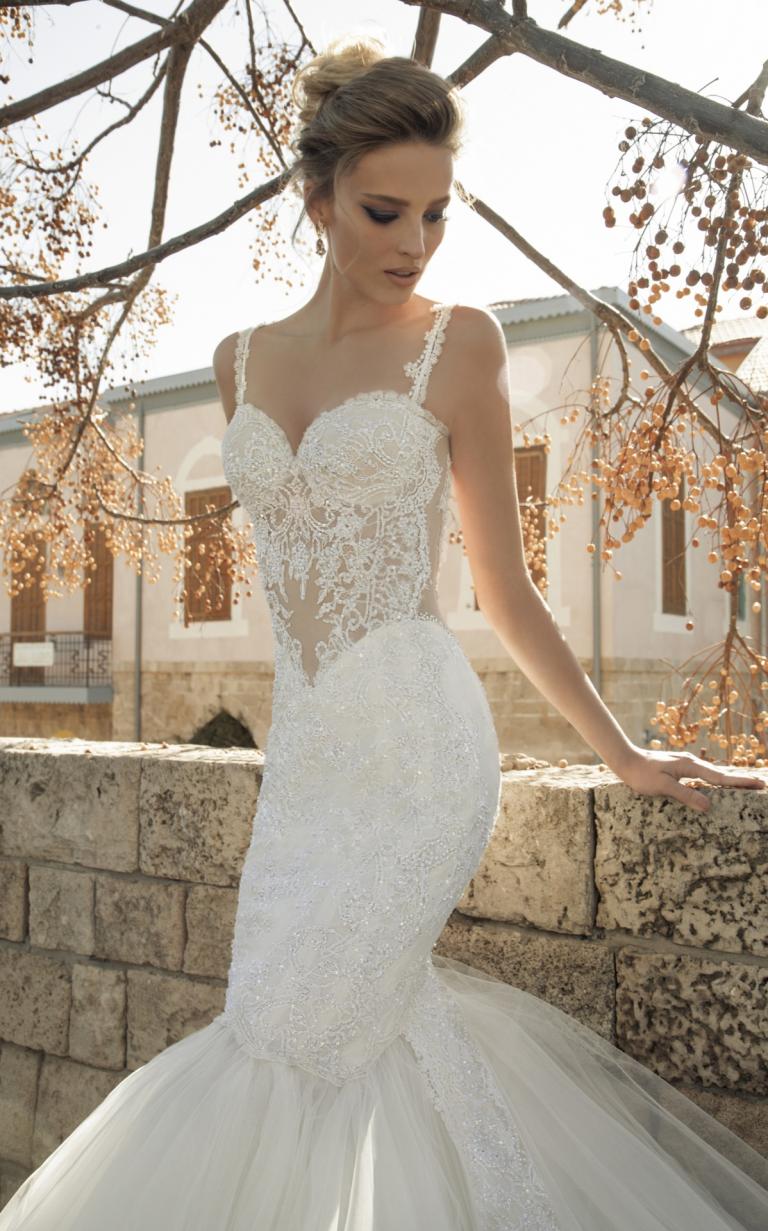 Take a moment to jot down a few words that come to mind when conceptualizing your event: dramatic, provocative, timeless, ethereal, romantic, bohemian and beyond. These words will help you capture the spirit of your wedding day, along with set you on the path to finding the dress of your dreams.
Ready, Set…Research!
But you're still not ready to start shopping yet. Next comes the research part of the process.
Most brides agree that looking through rack after rack of dresses with no clear direction can be counter-productive. Instead, spend time looking through bridal magazines and attending trunk shows in order to get a better sense of your likes and dislikes.
Do mermaid dresses make a consistent impression? Or maybe you love the classic look of lace and pearls? The more you hone in on "must have" details, the better you'll be able to refine your search in the store.
…And Now It's Finally Time for the Fun Part
So you've zeroed in on the overall vibe of your wedding as well as dress-related details…it's time to start shopping.
If you're working with a bridal consultant, be sure to share your preferences with her. The more information you provide, the more effectively she'll be able to match your vision. For example, if you're planning a Gatsby-themed wedding in a grand ballroom, the sparkling selections you try on might be very different than the feathers and flair suited for a natural, backyard soiree.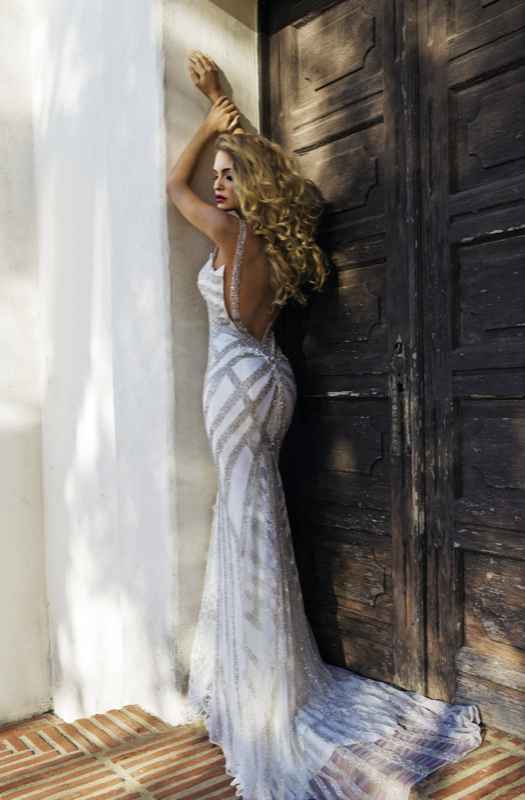 Keep in mind that while you may have specific ideas in mind, your consultant may make an unexpected suggestion based on years of experience working with brides and bridal gowns. Don't be afraid to step outside the box and try something new. She may know something you don't! After all, many brides have fallen in love with dresses they didn't even notice on the rack.
And remember: the bride makes the dress, not the other way around. A dress that looks so-so on the hanger may look amazing on you.
A few last parting words of wisdom for finding the perfect dress? Just like with fiancées, wedding dress shopping is not always love at first site. Give yourself time to find something you truly love. The perfect dress is out there, and you'll know when you find it.
Finish your registration for {City} Trunk Show