FREE SHIPPING & RETURNS WORLDWIDE!

DUTIES & TAXES COVERED WORLDWIDE
Find your nearest boutique
Our #GLBride of the week is the beautiful Paola Ruiz, who tied the knot in our Juniper gown. Surrounded by family and friends, the couple married in a beautiful old Hollywood-themed ceremony. Paola shares her special wedding moments in this blog! As told by Paola:


A moment of your wedding day will you never forget?

My dad and brother had a custom-made T-shirt that stated: "I loved her first" on the back. It was a very emotional moment since I made a letter to him and my mom expressing my gratitude for so many years of adventures, laughs, and challenges.
One thing you wish you knew as a new bride? What advice would you give to future brides?

One thing I really hope I knew and actually apply was to never take things personally. There are so many people involved in the wedding planning process and we often wear ourselves out trying to please others. Remember it is YOUR journey, YOUR day. (Only you and your SO) make the most out of the day it really happens in a blink of a second.
A detail that made your wedding special/unique?

I have custom gifts made out for all my guests, slippers, personalized thermos, hangover kits, beauty bags, and food. Our guests were taken care of every second and to show our appreciation for them being with us on such a special day we had a variety of selections of music and personalized drinks with the names of our groups of friends.
How did you know your dress was 'the one'?

I actually never knew. I have been modeling for 10 years now and trying on wedding gowns has been a thing since I was 15 so it took me 1 day before the wedding to realize that it was actually MY dress, not a modeling campaign.
How did it feel when you put on your dress the day of the wedding? What was your favorite reaction to the dress?

This was actually very special because my dad picked out my wedding dress and it was the first one he loved but I wasn't so convinced. I had a whole different concept in mind, but when people tell you to try on all different styles really do so!
Would you have done anything differently?

I saw my husband the traditional way – walking down the aisle. I do believe we needed more time for our pictures… In Mexico, people see each other before at the bride's house and then do the family portraits. We "lost" that time and had to speed it up at the reception. Although I wouldn't change the nervous feeling of seeing him so HANDSOME standing at the altar.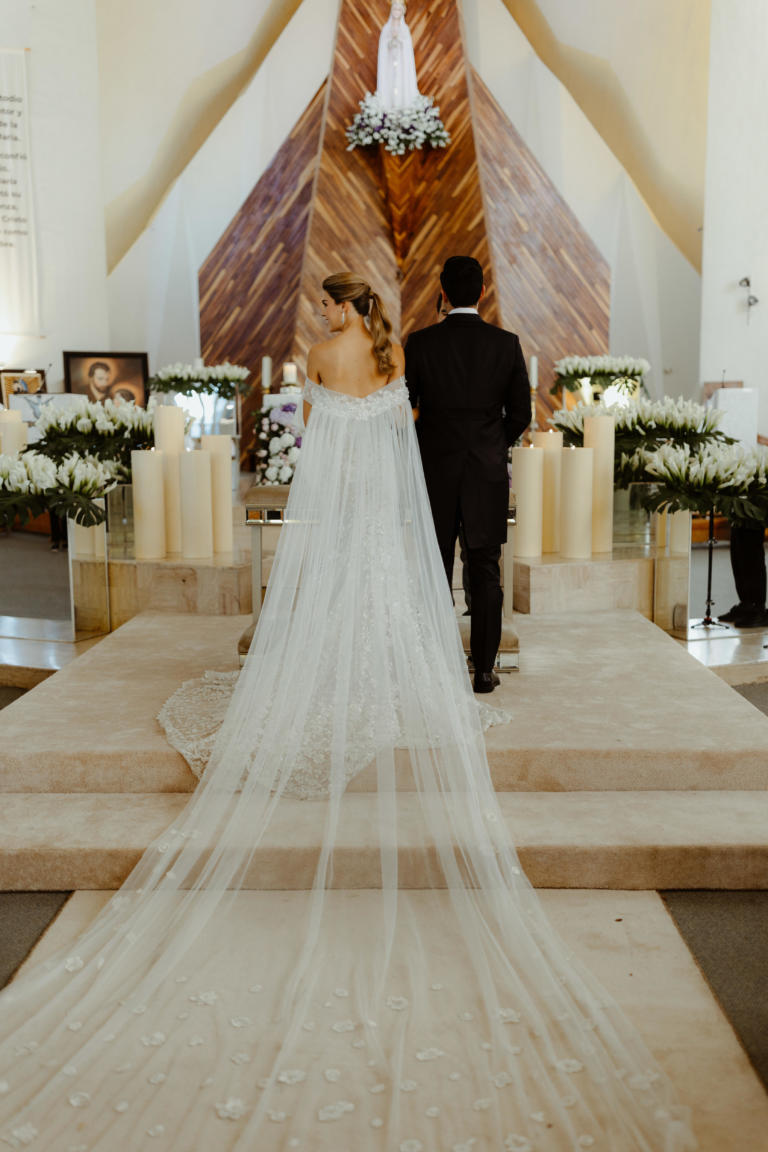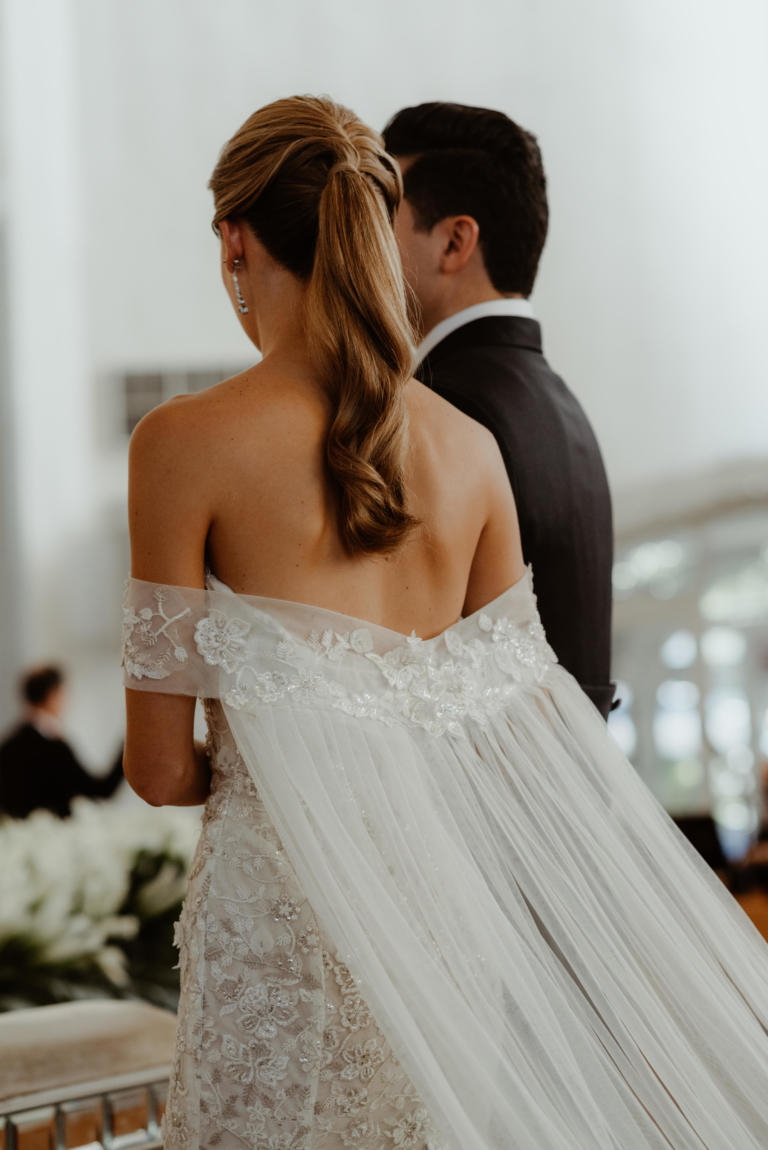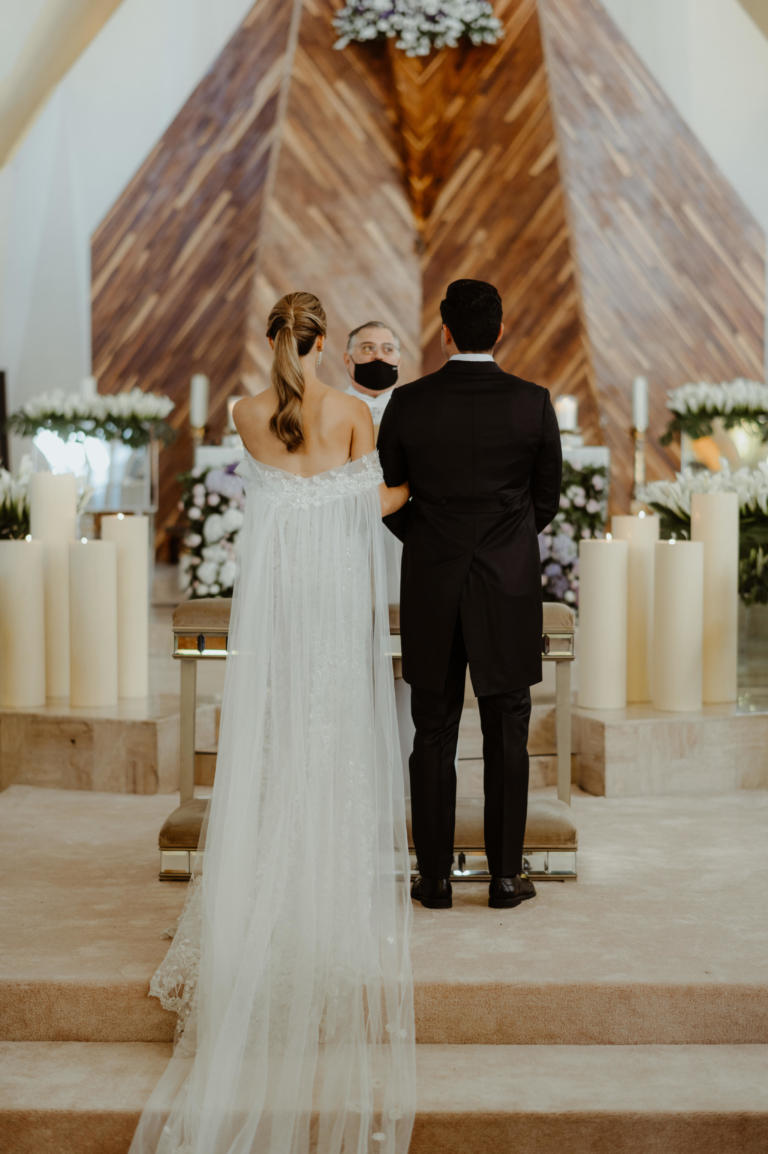 What was your favorite part of the wedding to plan/you were most looking forward to?

The Waltz and dinner! We are huge foodies and we had several food tastings on the menu. We personally adore french fries so we had them included and then had a variety of desserts.

The Waltz was something very special. First, all of our siblings danced together, then Mario and his mom, and after came my dad and I and to close Mario and myself. We had the DJ make special music arrangements all the way through the night… (he was the DJ that was playing in the club where Mario and I met) he became our friend and 6 years later performed at our wedding.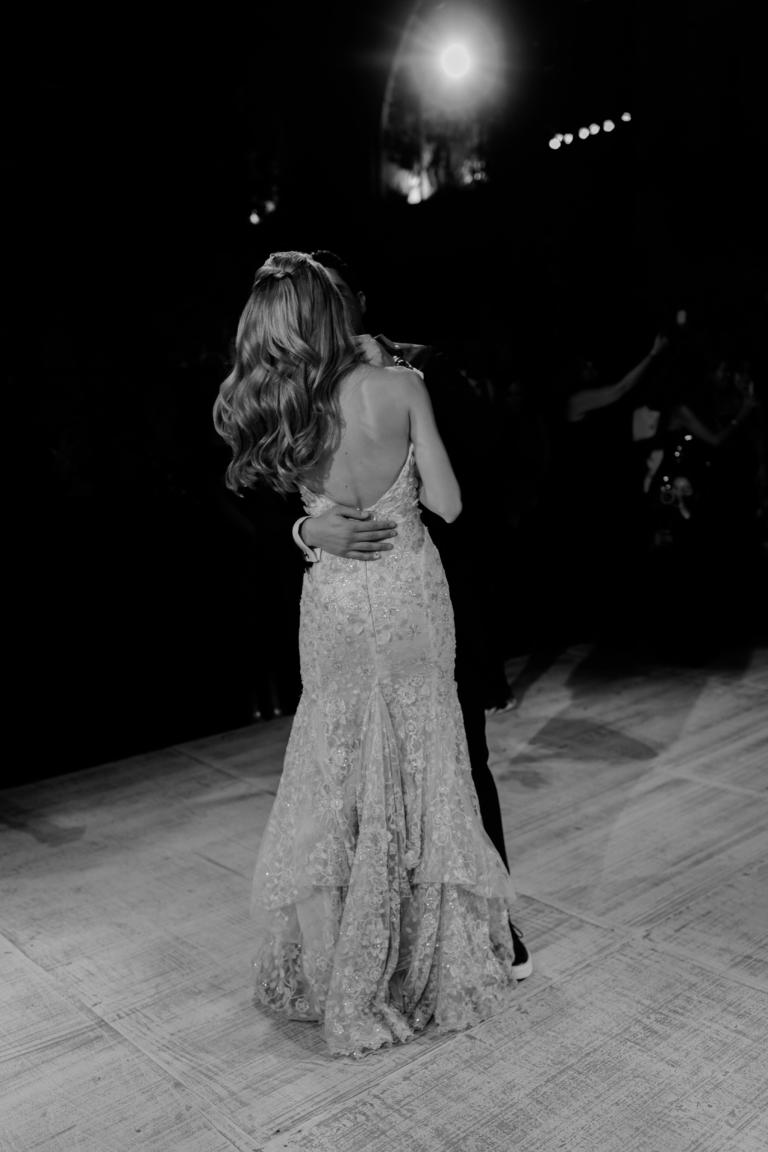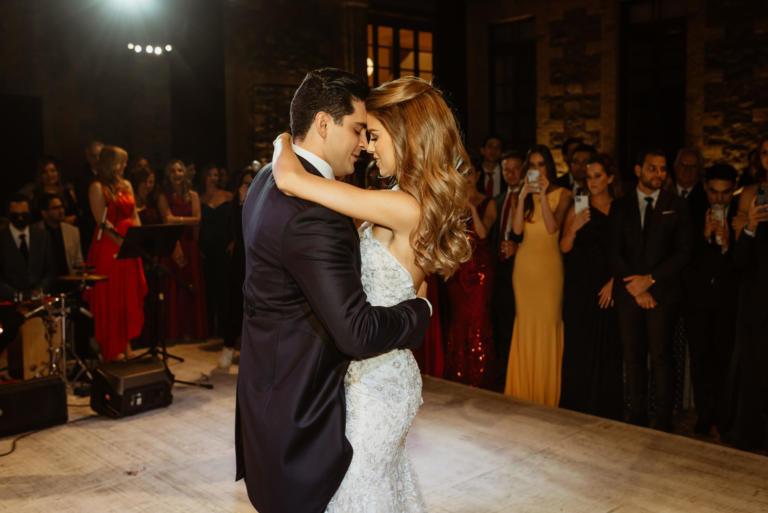 How did you meet your husband? How did he propose?

I was actually in a photoshoot and he set up everything for me to think I was working. I was modeling on a rooftop looking at the beautiful mountains in Monterrey and when the photographer asked me to turn around there he was, on one knee popping the most important question ever. We had a surprise party at my house later that night with tears and smiles all together.
How did you find working with the team at Galia Lahav?

I had my cape custom-made and worked directly with the team to make it as perfect as possible! They were super understanding of my requests and desires and made a gorgeous masterpiece.
How many dresses did you try on before you found it?

About 80 (laughing) It was quite the journey but if I can give a piece of advice to every bride out there… Never regret trying on a thousand if you need to. The dress will come and it might be emotional, it might not. Don't expect or compare your process to someone else's. Be very careful who you invite to the selection process as well.
Finish your registration for {City} Trunk Show