FREE SHIPPING & RETURNS WORLDWIDE!

DUTIES & TAXES COVERED WORLDWIDE
Find your nearest boutique
Graceful. Dramatic. Breathtaking.

All three words perfectly embody the mesmerizing movement of a prima ballerina—and our Fall/Winter 2021 Couture collection. Named "Dancing Queen," after the ABBA song, this bridal range exudes both the twirling splendor of a dancer onstage and a beaming bride who is floating down the aisle.

But beyond the inherent beauty, Dancing Queen pays respect to a woman's independent spirit. Each gown celebrates the unbound freedom she has to express herself, especially on her wedding day. As such, head designer Sharon Sever was influenced by two iconic dancers for Fall/Winter 2021: Russian prima ballerina Anna Pavlova and Italian-Argentine ballerina/actress Alba Arnova.
"God gives talent. Work transforms talent into genius," Anna once said. And she knows a thing or two about hard work, starting her career as a groundbreaking ballerina, eventually going on to found the very first dance company to tour the globe. She fully embodies the juxtaposition between strength and elegance that's at the root of each dress in this couture collection.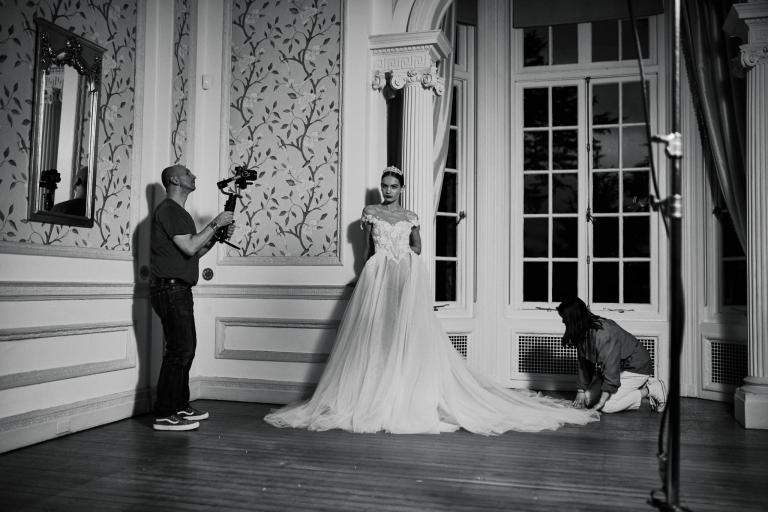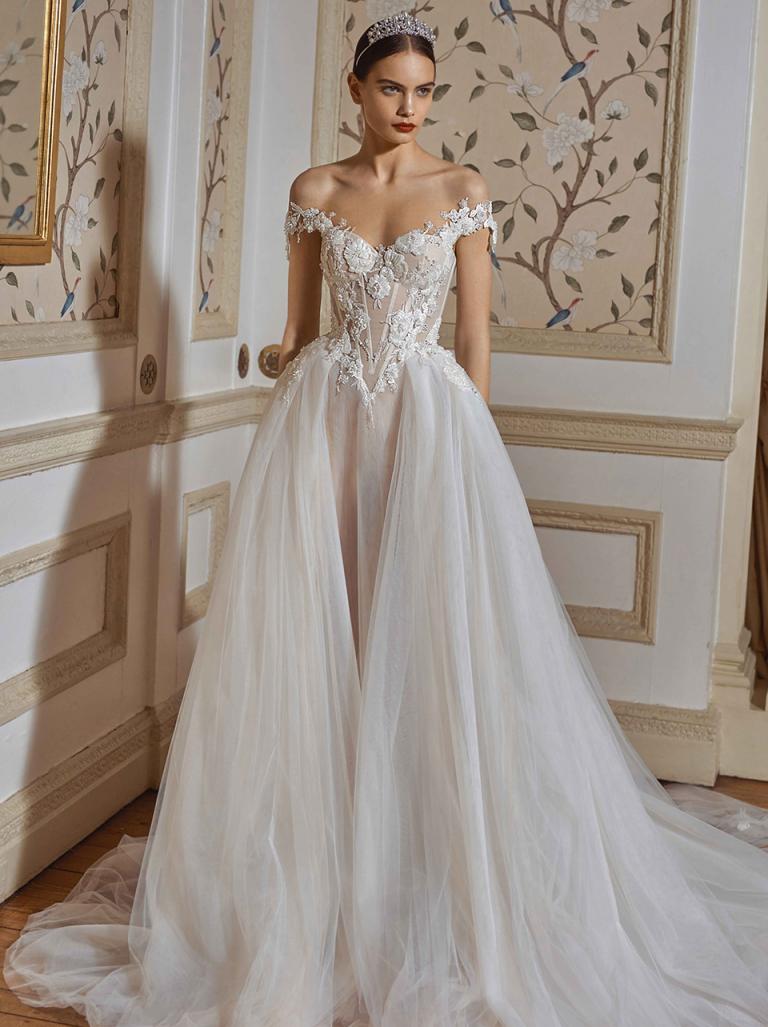 Captured by photographer Sonia Szóstak, the Fall/Winter 2021 collection was supposed to be shot in gorgeous Lake Cuomo, Italy. However, as COVID-19 lockdowns were announced in early March, our team moved the shoot to the London area. With just a few day's notice, the entire production was rearranged and the team, along with Danish model Nina Marker, descended on our new location, a few hours outside the city. The shoot for Dancing Queen was one of the last projects our team was able to complete before the country's borders were officially closed. In a way, it reflects our "before" world, but it remains proof that romanticism is eternal.
"I am grateful for being able to reveal this collection. We put our hearts into it, just like we do with all other collections, but this is one to remember. It will always remind us of this period of time," says Sharon. 
Within Dancing Queen, you'll notice quite a bit of attention paid to the bodices, with some reflecting the slim, streamlined leotard worn by dancers. In fact, Sharon used this particular detail as a nod to Alba, best-known for her scandalous performance where she appeared to be semi-nude in a pale leotard on live television. Our spin on that iconic moment has been interpreted through intricate beading and embroidery, risqué sheer paneling, and embellished spaghetti straps. When set against the balletic shade of blush pink, the extensive detailing really pops.
New and novel corset construction is also on display throughout, from a sharp, deep plunge to an ultra-flattering sweetheart cut. "We are continuously developing and updating our corsets because we strive to do the impossible and always focus on perfection," Sharon explains. "The new corsets are more comfortable and figure-flattering. They accentuate natural curves and waistlines, and are made of special customized materials that we developed."
Further, each gown was designed to move just as effortlessly as a pirouette. While the voluminous silhouettes are downright dramatic, they're constructed out of light-as-air fabrics for total freedom of movement. That's thanks to the use of detachable petticoats and overskirts that add minimal weight to a show-stopping look. And those tulle skirts? Well, of course they're an interpretation of the classic tutu. For the bride who prefers to shine like the prima ballerina she is, there are skirts of illusion fabric dotted with rhinestones and nude tulle adorned with sparkling crystals.
When asked to describe the similarity between a bride and a ballerina, Sharon was poetic: "The ballerina is fascinating, her posture, her movement, and her phenomenal ability to carry all of her weight on the tips of her toes. It is a fantasy on earth. Brides are the same; they are beautiful and fascinating to look at, and they express themselves with their movement, glam, and elegant appearance."
No doubt, this Couture collection is deserving of a standing ovation.
Finish your registration for {City} Trunk Show