FREE SHIPPING & RETURNS WORLDWIDE!

DUTIES & TAXES COVERED WORLDWIDE
Find your nearest boutique
You've intellectualized, budgeted and felt all the feelings, from nerves to elation, in the search for your dream wedding gown, bridesmaid dresses and maybe even the groomsmen attire. (Never mind you also found the most adorable flower girl and ring-bearer looks.) But have you thought about the all-important guests — your family, closest friends and most loved ones — who will be rounding out your big day?
More specifically, we're talking about wedding dress codes, which have traditionally ranged from cocktail to white tie. To be clear, setting guidelines doesn't necessarily mean enacting stringent rules or policing your guests. (Although, it's totally fine to admit you're a bit of a control freak, we mean, organized person with a vision.) But a defined dress code could help everyone involved to fully concentrate on enjoying the festivities of your nuptials while celebrating the ambiance and theme you created for your wedding.
But, of course, there's a right way to set a dress code, beginning with deciding whether you and your partner even want one. Then, there's determining and trouble-shooting your ideal type of sartorial rules. For instance, where do children, who like to push boundaries, fall within a dress code? Also, what's the best way of disseminating the details, whether white tie or your favorite Star Wars character. (And what is white tie, anyway?)
So, to break it all down, we consulted a trio of pros for comprehensive perspectives on the topic: Anne Chertoff, wedding expert at London-founded Beaumont Etiquette, which is the official etiquette partner at the iconic The Plaza Hotel in Manhattan; Florida-based wedding maven Jennifer Matteo, founder of Jennifer Matteo Event Planning; and Lynnsey Hastie, General Manager of the rustic chic Cypress Falls Events Center in Texas.
First, do you even need a dress code?

Chertoff points out that — hey, like in any situation — guidelines tend to be helpful, especially if there's a theme or a specific type of venue you want to showcase. Think of it as narrowing down an overwhelming amount of fashion options for your guests, saving time and just being more efficient.

"So many couples receive multiple text and calls before their wedding with dress code questions," says Hastie. "Why not make it easier for everyone?

Plus, images and moments from your wedding day will live on long after the after-party, beyond your fondest memories. "A dress code ensures that the overall experience is as cohesive as possible for guests, as well as to guarantee that the guests all coordinate for your photos," says Mateo.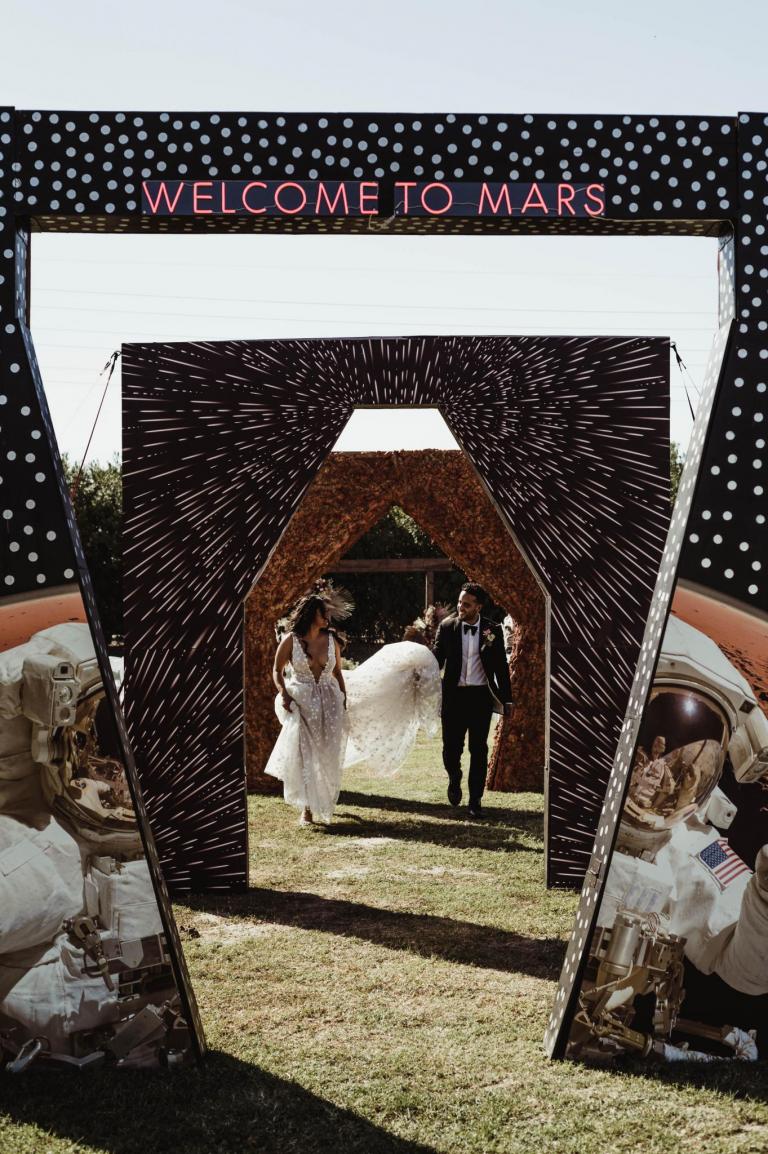 Consider your wedding environment.

"This is a big factor!" says Mateo. "The venue sets the tone for not only the décor and styling, but also your guests' attire." For instance, grand ballroom or country club celebration could call for black or white tie, whereas a chic nightclub offers a party-ready cocktail glam.

"Adventurous brides are even saying 'I do' in the woods, under a waterfall or on the edge of a mountain. Your guests' comfort is a huge consideration, you want them to stay for the duration and have fun celebrating," warns Matero. So consider the weather conditions and vibe, too, when deciding whether or not to set a code — and what type.
Understand the traditional dress code breakdown.

Etiquette aficionado Chertoff breaks down the foundations of the traditional dress codes, as mandated for generations:

White Tie: For women, a floor-length gown (and if you're feeling especially Downton Abbey, accessorize with long gloves). For men, a black dress coat with tails, a white shirt, waistcoat and bow-tie.

Black Tie: A floor-length gown, sans gloves, for the ladies and a tuxedo with a bow-tie or black necktie for the gents.

Black Tie Optional: For women, a tea- or floor-length gown or cocktail dress and men, a tuxedo or dark suit and necktie.

Cocktail: A suit, mid-length dress, or dressy top with a skirt or pants for the ladies. A suit with a jacket possibly with a necktie, depending on the location for gents.
Or get creative. It is 2020.

At the end of the day, there's no set rule on, well, setting rules. It's your moment to express yourself, your partner and your exciting future together. As inspiration jumping points, Chertoff shares a few modern dress codes that also help celebrate a couple's interests and passions.

Beach Chic: A tea-length frock or summery sundress for ladies, and a lightweight suit, in linen or khaki fabrics, and a collared shirt for men with no tie necessary. (Open-toed footwear for everyone is encouraged.)

Casual Cool: A day dress, elevated trousers and a dressier top or suiting for women. Dress trousers with a collared shirt for men.

Festive Dress: A cocktail frock with inventive accessories and personal choice of footwear for women and a sports suit with a brightly-colored tie or pocket square for men.
Make your own rules.

Chertoff also suggests venue/location-influenced themes and then it's up to you to determine the guidelines. How about "Brooklyn Formal" for a city-setting or loft venue, "Fancy Ranch" for the aforementioned mountain nuptials, "Coastal Chic" for beachside celebrations or "California Casual" for a surfer-style relaxed vibe? We've even heard of fancy dress-inspired codes ranging from cosplay characters to Roaring '20s vibes to '70s disco. It's your day, so you do you.
Go with a color code.

"I have not gotten into costumes," hedges Matteo. "But I have had clients ask for a certain color palette for their day." (Ooh, Truman Capote's Black and White Ball, anyone?) And it doesn't even have to go with your actual wedding colors. Hastie recalls a couple requesting saffron-hued accents, which guests then put their own twists on with hats, ties, suspenders and even socks. "It was a color that was complementary to the couple's nude and mauve wedding color palette," she says. "So the guests actually served as accents to the wedding! All the pictures turned out just how the couple had planned."
Spread the word.

Both Chertoff and Matteo like listing and explaining the dress code on the wedding invitations in the lower right corner and on your wedding website.

"Do not email blast or post the dress code on your Facebook page," advises Chertoff. "A dress code is more of a suggestion and guideline. You can't force people to follow it. Tell parents, siblings and bridesmaids to spread the word as to what your dress code means, if it's not a traditional one, such as black-tie." For visual inspiration and examples, she also suggests creating a Pinterest Board, like your own fashion mood board, and link to it from your wedding website.
Make a firm decision.

Chances are you've received a dress code edict in the past that offered a bit of wiggle room with an "optional." When deciding on your own wedding terms, be sure you feel secure with what could turn out to be a range within your preferred aesthetic spectrum, which is totally fine for some couples.

Whereas, Hastie draws a hard line. "If you are doing a dress code then make sure that it's a must," she says. "You don't want some guests to stand out if you, as a couple, are the one wanting to stand out."
Let kids be kids.

In theory, of course, parents should be encouraged to dress their child within the guidelines, but kids are kids. "Consider the child's age and comfort level," says Chertoff. In a separate conversation with the parent guests, offer an option for the children to wear the mandated clothing for photos, but have the flexibility into a more comfortable outfit change for the reception. That way, everyone will be happy and enjoy the dancefloor in their most comfortable and true selves.
But on the big day, focus on what's most important.

So you've done all of the above to spread the word, but inevitably, there will probably be a rebel or two. Yes, it's your day, but remember your guests are there to celebrate you and it doesn't matter what they're wearing. "Don't mention the guest's attire to them or anyone else," says Chertoff. "They may feel uncomfortable that they're over or underdressed and you wouldn't want to draw attention to something that may hurt their feelings and make them feel worse."

Most of all, keep your eye on the prize: "Don't focus on the negative," she adds. "Have a great time with your new spouse and family and friends." And move on to planning your honeymoon wardrobe.
Finish your registration for {City} Trunk Show