Find your nearest boutique
The first Bridal Reflections boutique was founded by Maria Micari in Long Island, 1973. Family-owned and operated ever since the team are known for their professionalism and friendliness. The boutiques - now also located in Carle Place, Long Island and Fifth Avenue, New York - are loved by the public and media alike. They were recently named among the chicest salons by none other than Brides Magazine. We caught up with Bridal Reflections, which is one of our Flagship boutiques, to find out how they do it.
Bridal Reflections Our condolences on Tony's passing. If we may, how do you plan on honouring his legacy with the business?
Thank you very much.  Tony was a force in the industry and we miss him dearly.  But he taught us a lot about running a business – especially to never compromise on the level of service you give your customers.  We are honoring his legacy by applying those lessons to an ever-changing industry and always working to bring our salon to the next level! Although he passed before our new salon in Manhattan opened, we know he would be proud.  We also have an exciting announcement that we will be revealing in the coming months.
How has the bridalwear landscape evolved since Bridal Reflections' founding in the early '70s?
Keeping up with the latest trends and changes in fashion has always been necessary since day one. The biggest game changer in the bridalwear landscape, however, has been the ascension of the internet.  Brides now have access to more photos and information on gowns than ever before. While this is definitely a positive, as brides can educate themselves on silhouettes and trends before their appointment, it can also serve to overwhelm.  We recommend brides coming in with an open mind and letting their consultant guide them.  They often purchase a style they never envisioned themselves in before!
How does your 5th Avenue boutique differ from your Long Island ones?
We are one company, and this is a great resource for our brides as they can purchase in one salon and have fittings wherever it's most convenient. There are, however, differences in the styles that our NYC and Long Island brides gravitate toward, so we have the ability to offer something for everyone. Our salons also differ in price point, with the NYC salon having the highest range (from 4k to over 20k). Other than this, all our salons offer the same level of impeccable service and personal attention. Our Long Island salons were also recently renovated to match our NYC salon's romantic ambience.
Can you name one bridal fashion trend you'd like to say 'bye to?
There isn't a trend we'd personally like to say goodbye to. We feel fashion is forever and old trends always come back into vogue.
What do you look for in the ideal employee and how many staff members do you currently have?
Some employees are seasonal, but we generally have 80 – 100 employees at any one time. We have a high retention of employees, which is a testament to the family we have built. We look for employees that are fashionable, patient and, above all else, are willing to put in the extra work to give our clients the best service like no other salon. Having employees that care and take pride in their work sets us apart from others.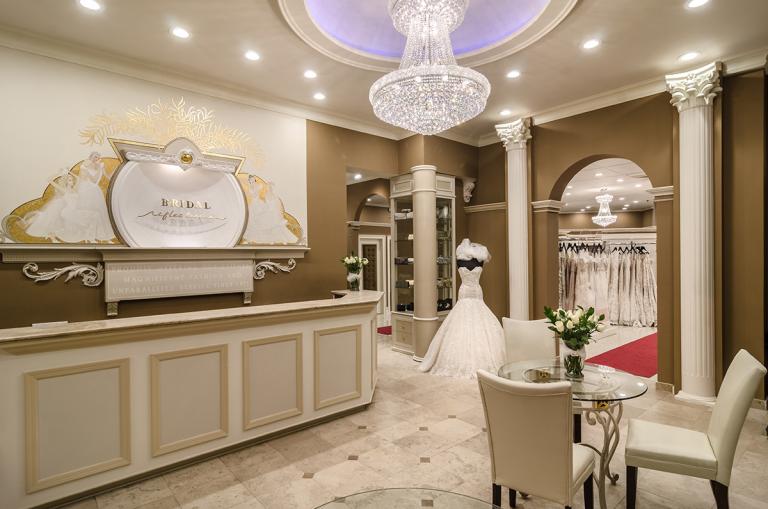 Christina DeMarco, you're said to be a legend in the business. How did you get started in bridal couture and when did you join Bridal Reflections?
I appreciate the kind words, but I don't consider myself a legend, just experienced! I started with Bridal Reflections in 1983 when I was in high school. I grew up in the business and am fortunate to have had an amazing mentor in Tony Micari. When you love what you do it isn't a job – it's a passion.
Fast fashion has taken over the fashion industry. In your opinion, has this affected the bridal industry for the better or worse?
Fast fashion has been great for the bride that wants to wear a trend that is seasonal and make a statement. The girl that is classic and traditional, however, will not wear a trend and will want to stay true to that classic elegance. Salons have to cater to both, which we definitely do. It's not that it is a good or bad element of the industry, it just keeps you on your toes!
Which looks are currently trending in bridal couture and how does your store meet those demands?
What we see trending are ball gowns with beautiful laces and plunging V necks. We make sure our stores have these styles from various designers and price points so we can meet the demands of our clients.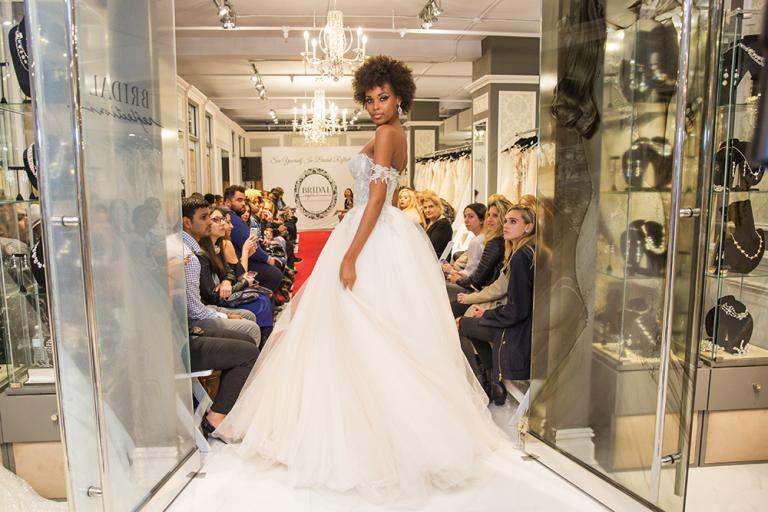 What advice would you give a bride on keeping her dress pristine post-wedding day?
The easiest way to keep your dress pristine post-wedding day is to have it dry cleaned and preserved with a reputable service. We offer this at Bridal Reflections and all the bride needs to do is drop it off and it is cleaned, preserved, and shipped to their home or office. The sooner a bride can bring it in the better, so that stains don't set.
Fall is upon us and winter will swiftly follow. Any tips on how a bride can tackle keeping warm without compromising on aesthetics?
There are a lot of fun options to keep warm on your fall or winter wedding day, including faux fur boleros, custom jackets and shawls. If a designer doesn't offer these items, we can custom design a piece. Fashionable capes matching the design of the dress are also a way of keeping warm and making a statement in an innovative way.
What is the most exciting aspect of working in luxury bridal fashion?
The most exciting aspect is that you can start a trend and be more fashion forward with finer laces and fabrics. You work with the best!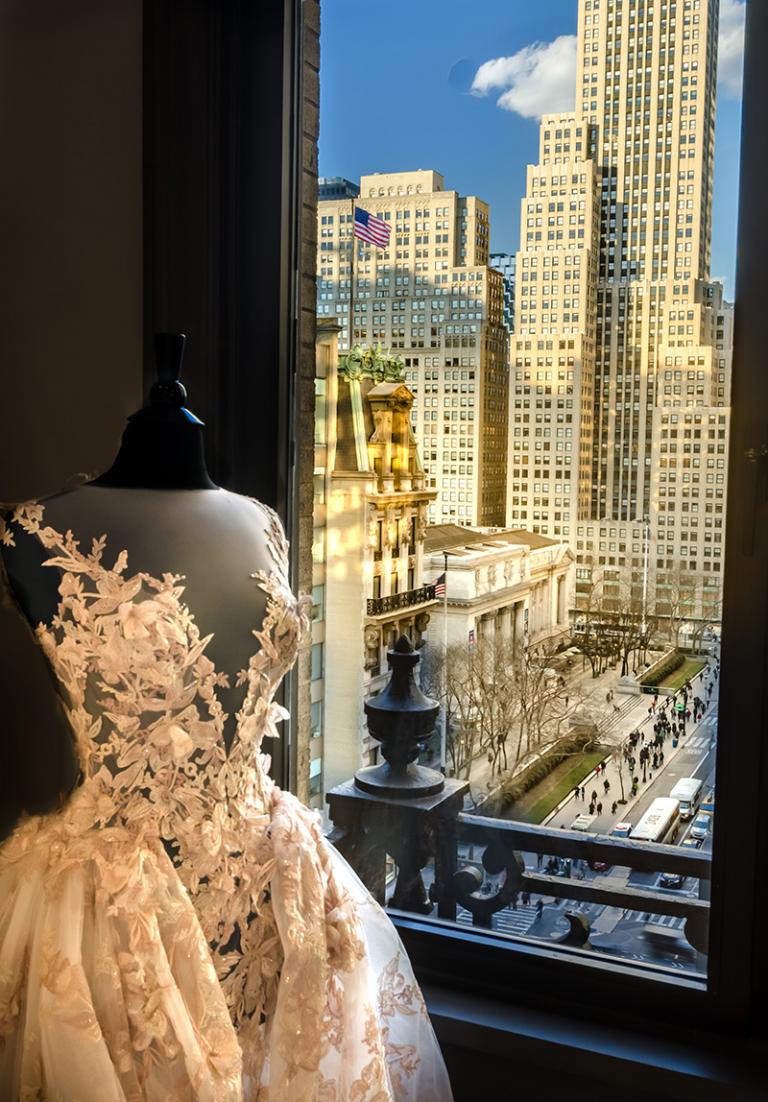 The Team
Contact The Store

437 Fifth Avenue (Btwn. 38th & 39th Streets)
New York, NY 10016

Phone: (212) 764-3040
Fax: (212) 764-3018
Email: info@bridalreflections.com