Find your nearest boutique
by Patricia Yaker Ekall
Wedding makeup looks are not inherently hard to come by. In a world of digital beauty tutorials, we're not exactly starved of inspiration. And nothing inspires quite like ethereal, evergreen beauty.
Consisting of a light touch and a hint of magic, a makeup look fit for a royal can have several variants. One thing they all have in common, however, is breathtakingly timeless glamour. From discretely flushed cheeks to stand-out features, here are five wedding makeup looks to suit the Princess Brides among us.
Naturally Done
Wedding makeup artists tend to lean towards a more natural look. This is because they know that the power of letting beauty speak for itself is the most alluring thing. Formerly the 'au natural' and most recently known as 'no-makeup-makeup,' this look uses techniques that allow a bride to look like the best version of herself. Since there is no hiding with natural wedding makeup, soft, glowing dewiness is a must. This is often achieved with the help of a natural oil or a highlighter. In any case, skincare is a necessity and longevity is the goal. The pared-back look perfectly complements this intricately made Gala dress, with skirts woven like dragonfly wings, fit for a fairy princess.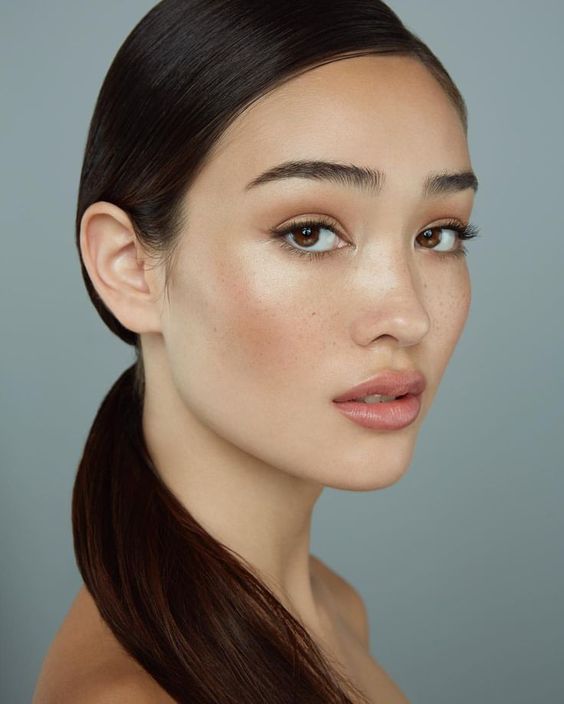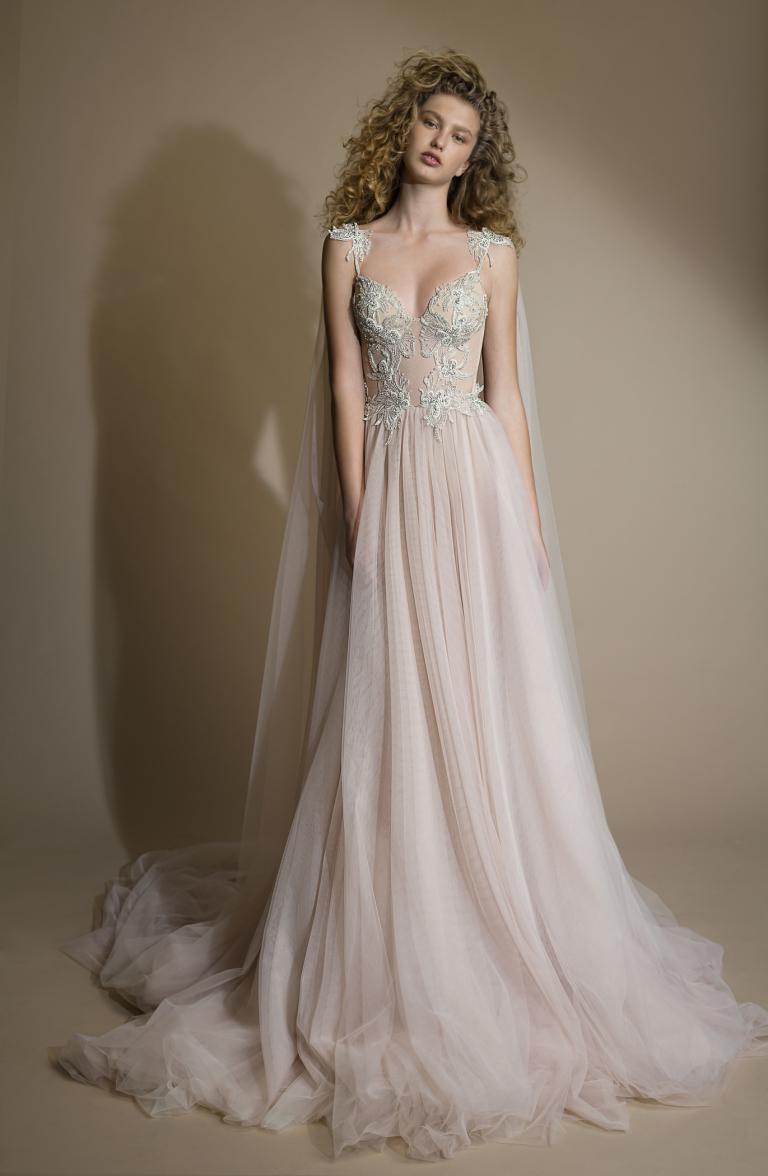 Precious Pink
Ethereally elegant, soft pink is the go-to hue for an authentically fetching air. The wedding lipstick of choice here is light pink, which perfectly complements a touch of blush and discrete bridal eyeshadow. Whether matte to perfection or very à la mode with dewy accents, this look is fail-safe and timeless. With hair and makeup styled to the courtly tune, all that's left is a dreamy dress to match. This Gala is a garden in garment form, with florals jumping off the exquisite gown fit to burst into full bloom. The fabric white petals may metamorphose into life-like, wilting pink. And so the ode might just spring to life: it takes its cue from the face.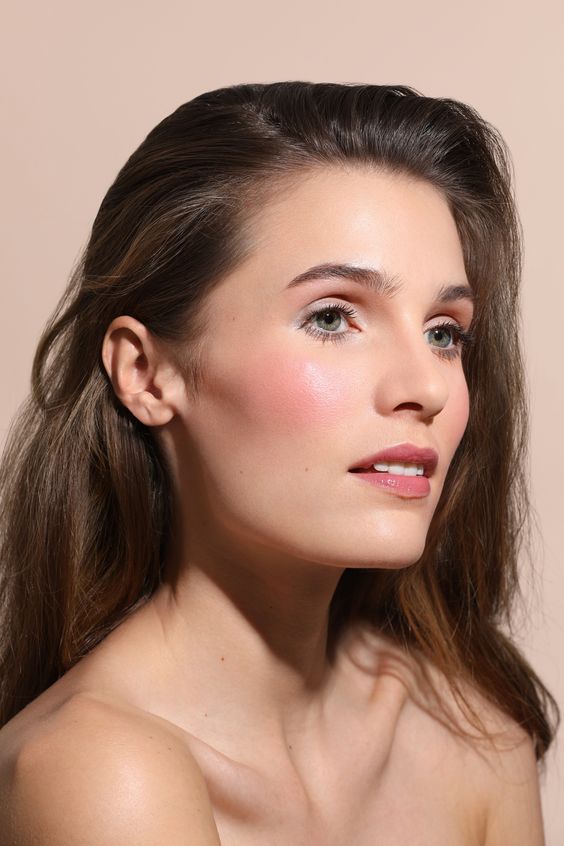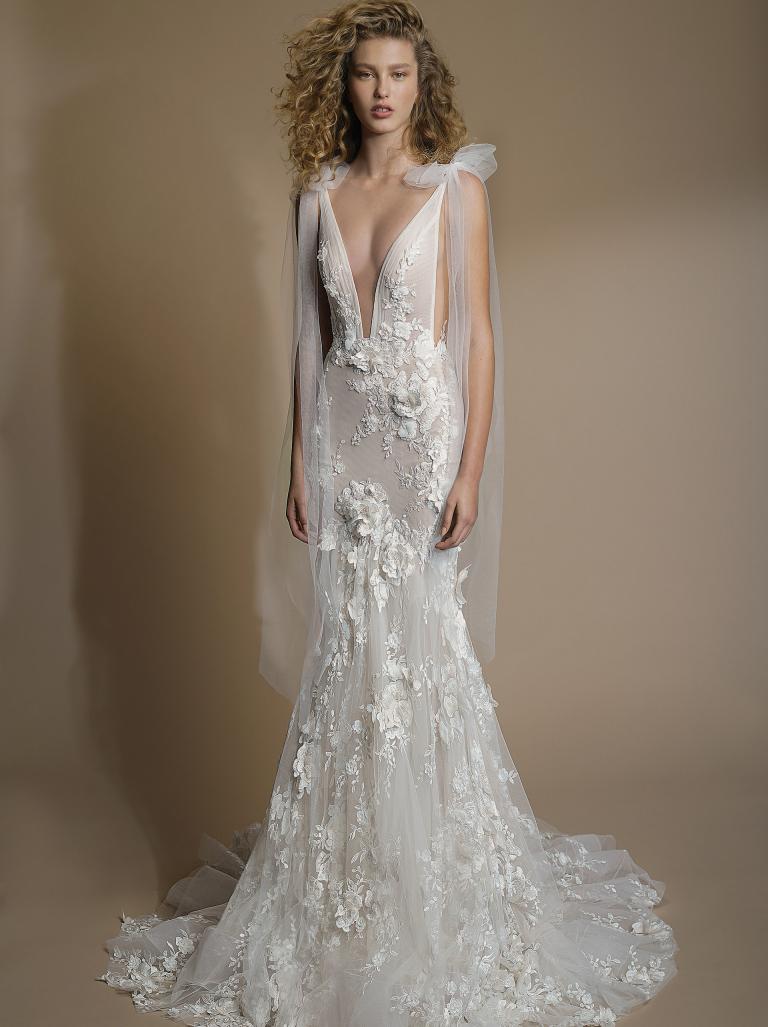 Vintage Dark
Bianca Jagger did it best: soft light palettes in garments contrasted by delicately moody makeup. The natural wedding makeup look is a fabulous staple, but sometimes going against the grain means celebrating the beautifully unconventional. Set with a twilight eye, untouched 'brows and sable lips, this smoky style makes room for a hint of mystery. To complete the look, none other than the glittering white Gala jumpsuit. Just like the originals of eras past, a GL bride can afford her fill with boldness. Besides, nothing makes a better statement than contrasting light with dark.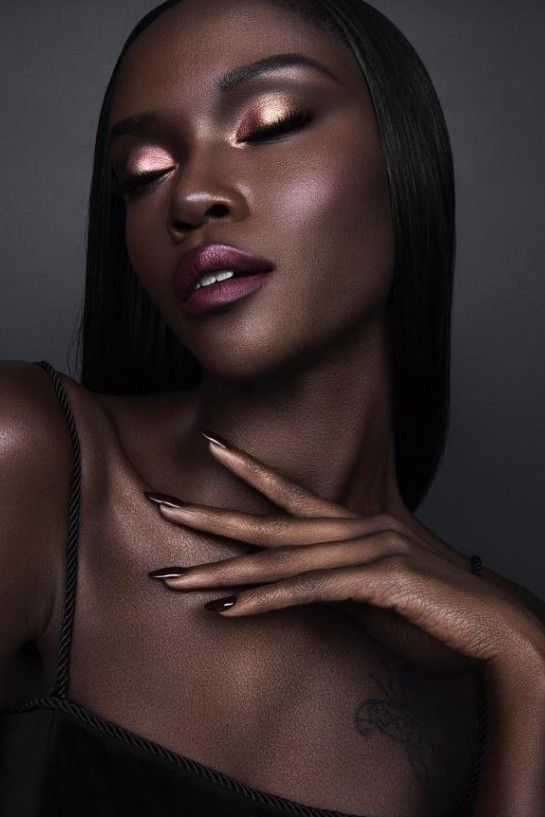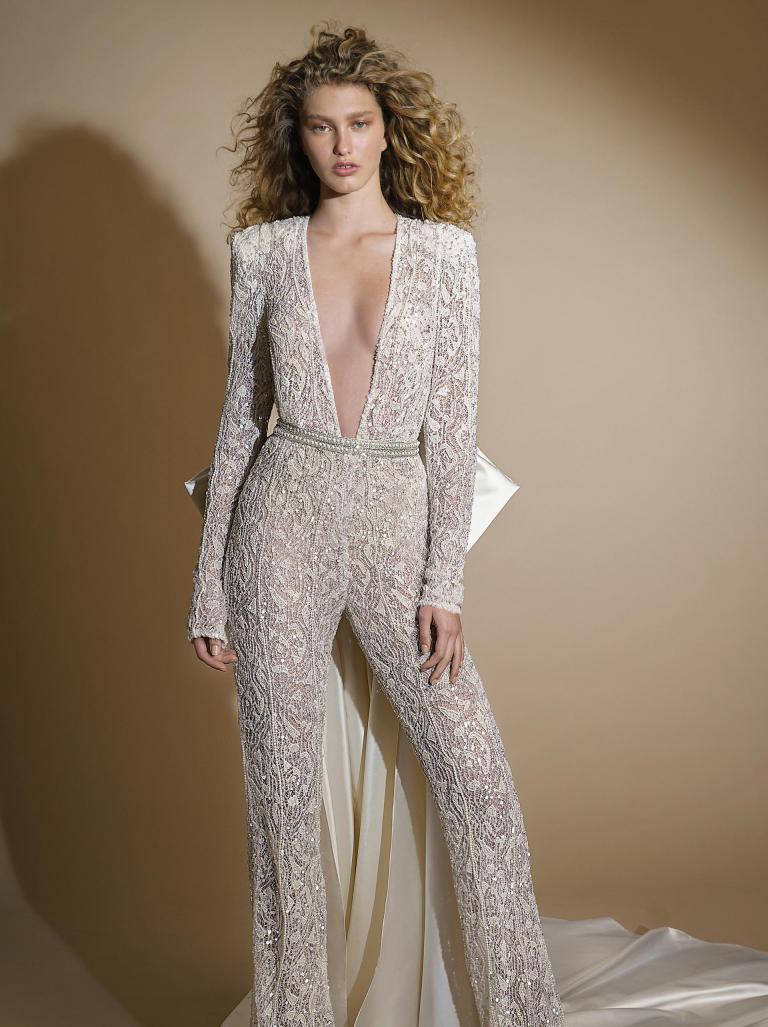 Copper Shimmer
Copper is the tone for all tones – just ask your wedding makeup artist. When worn on the lid, it frames the 'window to the soul' like a gilded fixture frames a masterpiece, bewitching the viewer with depth and warmth. This can have an incandescent effect: a hint of fire on the eyes balances the airy character of a dress fit for the darling of the ball. The intricate rose motifs of this decadent Gala dress silently command attention, beckoning and beguiling. So, too, do eyes that rest beneath a smooth layer of metallic warmth. Very little is needed besides; the point is to captivate without overwhelming.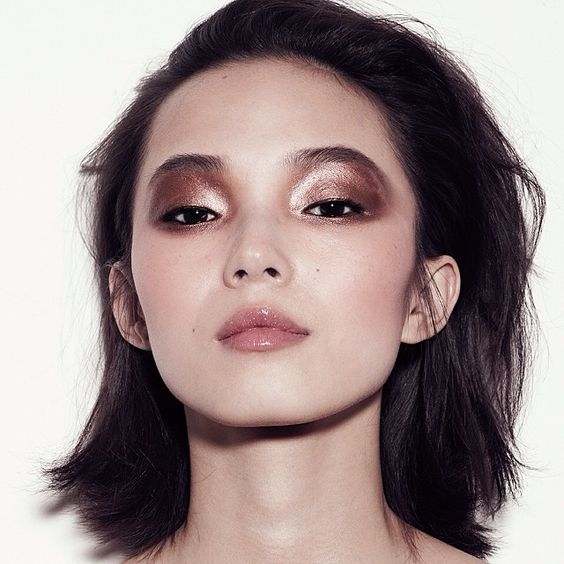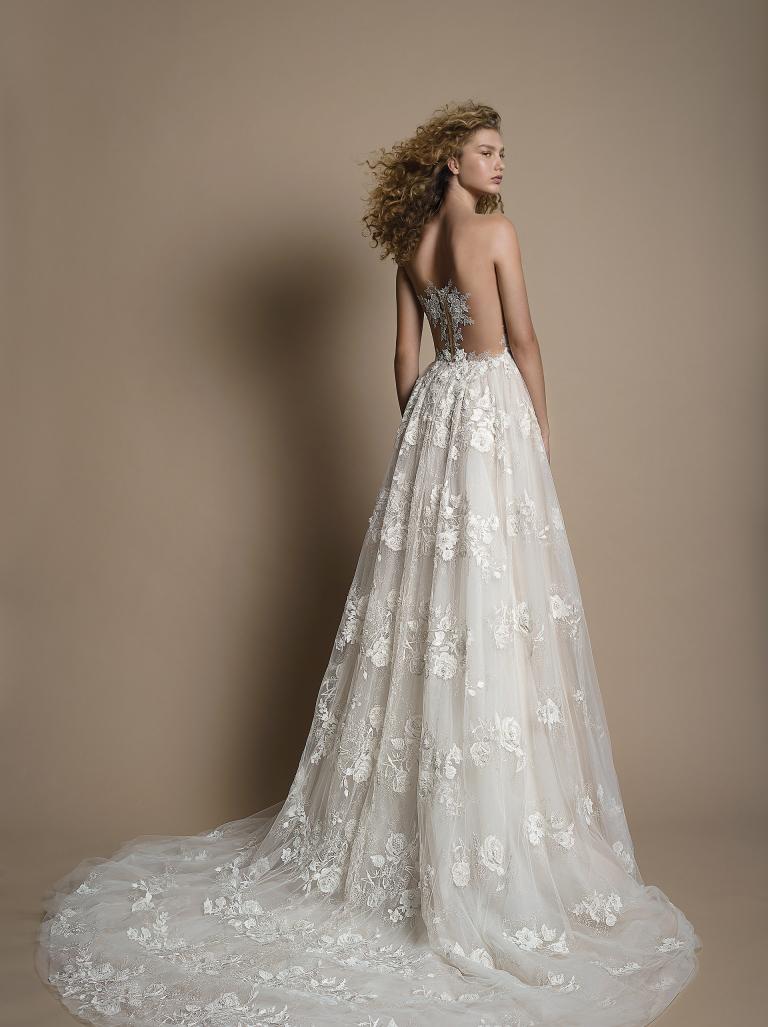 Daring Rouge
Picture a gown that envelopes the bride in a cloud of dainty, bejeweled white lace. Now picture it with the dash of a small, bold statement: a red lip. The empowering lick of rouge suggests poised strength hailing from a history of romance and adventure. A twist on traditional natural wedding makeup, it alone will allow the dress to do the rest. For a Princess Bride who is memorable with little effort, the daring rouge and train alike will make a lasting impression on all who see her. Set against the backdrop of long-lashed plainness, the rouge will be like that very first flower to sprout in spring.