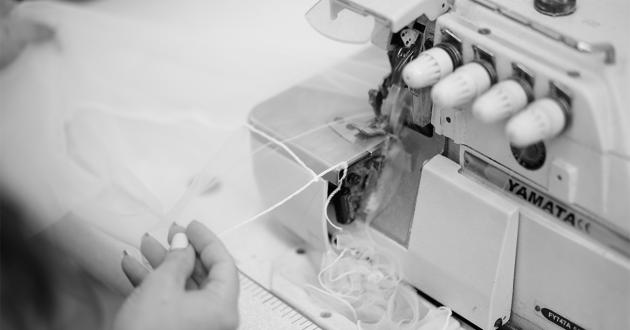 News
Why You Can Find Your Dream Wedding Dress Online-and How to Do It
You're a pro at browsing and saying "yes" to making investment purchases online. (See: the chicest pair of prescription glasses, limited-edition sneaker drops or luxe designer heels.) So why wouldn't you want to embark on your dream wedding dress journey the same way? Because you're already skilled and empowered in doing your research, on your own time, and making informed decisions in all aspects of your life — and without having to leave the comfort of your own home. So bring that freedom and capability to finding your dream dress, along with added benefits you won't experience from shopping in-store.
Size and Fit
– Designed for a slim fit
– Top supported with a sheer net and inner cups
– Light-weighted embroidered tulle
– Fit and flare silhouette demonstrating an hourglass figure and an elongated low back
– Closed with a zipper
– The gown has an inner bodysuit made of special elastic fabric to add support.
Size guide
Every piece is custom and made-for-you in Tel Aviv. It takes a little time to create perfection, therefore it will take 90 days to receive your delivery, but we promise it is worth the wait!
Size

34

36

38

40

42

44

46

48

Cup
A
B
C
D
DD
DDD
E
F
Bust
Cm
80
84
88
92
96
100
105
110
Inch
31
33
35
36
38
39
41
43
Waist
Cm
58
60
62
66
70
74
80
86
Inch
23
24
24
26
28
29
31
84
Hip
Cm
86
90
94
98
102
106
112
118
Inch
34
35
37
39
40
42
44
46
Details and Care
– Hand wash in cold water and delicate soap