Marquee Mini (Green)
$3,500
A handmade turquoise-Gold-Green-Red sequined mini dress with a deep plunging neckline.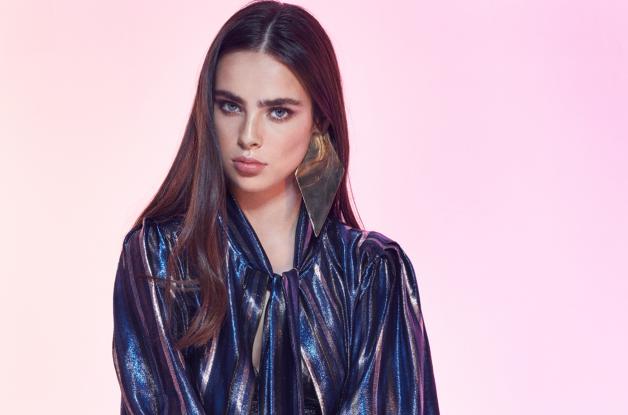 GALIA LAHAV COUTURE
Nightflare
Inspired by the most prestigious nightlife scenes and exclusive urban culture in New York and Japan, this collection delivers a unique experience that stretches the boundaries of our senses. Like looking through a kaleidoscope, where observed objects vary within a slight change of an angle, our collection challenges how a garment should be perceived, only by being present in a certain time and space while being subjected to flashes of lights. In this new era of multi-screens, multi-options of perceptions, platforms for creating a new sense of you, we offer you to take a look, choose your style and dive in.
Size guide
Every piece is custom and made-for-you in Tel Aviv. It takes a little time to create perfection, therefore it will take 90 days to receive your delivery, but we promise it is worth the wait!
Size

34

36

38

40

42

44

46

48

Cup
A
B
C
D
DD
DDD
E
F
Bust
Cm
80
84
88
92
96
100
105
110
Inch
31
33
35
36
38
39
41
43
Waist
Cm
58
60
62
66
70
74
80
86
Inch
23
24
24
26
28
29
31
84
Hip
Cm
86
90
94
98
102
106
112
118
Inch
34
35
37
39
40
42
44
46