FREE SHIPPING & RETURNS WORLDWIDE!

DUTIES & TAXES COVERED WORLDWIDE
Find your nearest boutique
Capricorn season, which spans from December 22 to January 20, might coincide with the most festive time of the year but this Earth sign is grounded in hard-working qualities. You are determined, ambitious and strong, not to mention incredibly talented.

Pair that with a strong sense of loyalty and unwavering support of your tight inner circle. Yeah, that might explain why Capricorns make such great BFFs, lifelong romantic partners and even great collaborators at work.

You, dear confident Capricorn, are also notoriously determined; you're not afraid to set your mind to a lofty goal and achieve it in any way possible. If anyone can plan a destination wedding for 200 guests in just 6 months—without a wedding planner—it's you. And you won't see Capricorns sweating the seating chart or the tedious day-of details.

Ruled by Saturn, the planet of rules, responsibility and timing, Caps are nothing if not punctual and timely. This bodes well for organizing wedding dress shopping to accommodate everyone's busy schedules. And we wouldn't put it past you to create a wedding day timetable to make sure you walk down the aisle not a second too late.

While Capricorns might get a reputation for being all business all the time, we've heard you have a covert wild side that only your inner circle is privy to. Your secret love of having a good time means Capricorns really know how to let loose once all the tedious work is over. Sounds like your wedding night will end with a champagne tower and an epic late-night dance party.

To align with your unique Capricorn traits, here are some stunning dresses that will complete your vision for the perfect wedding.

Sophisticated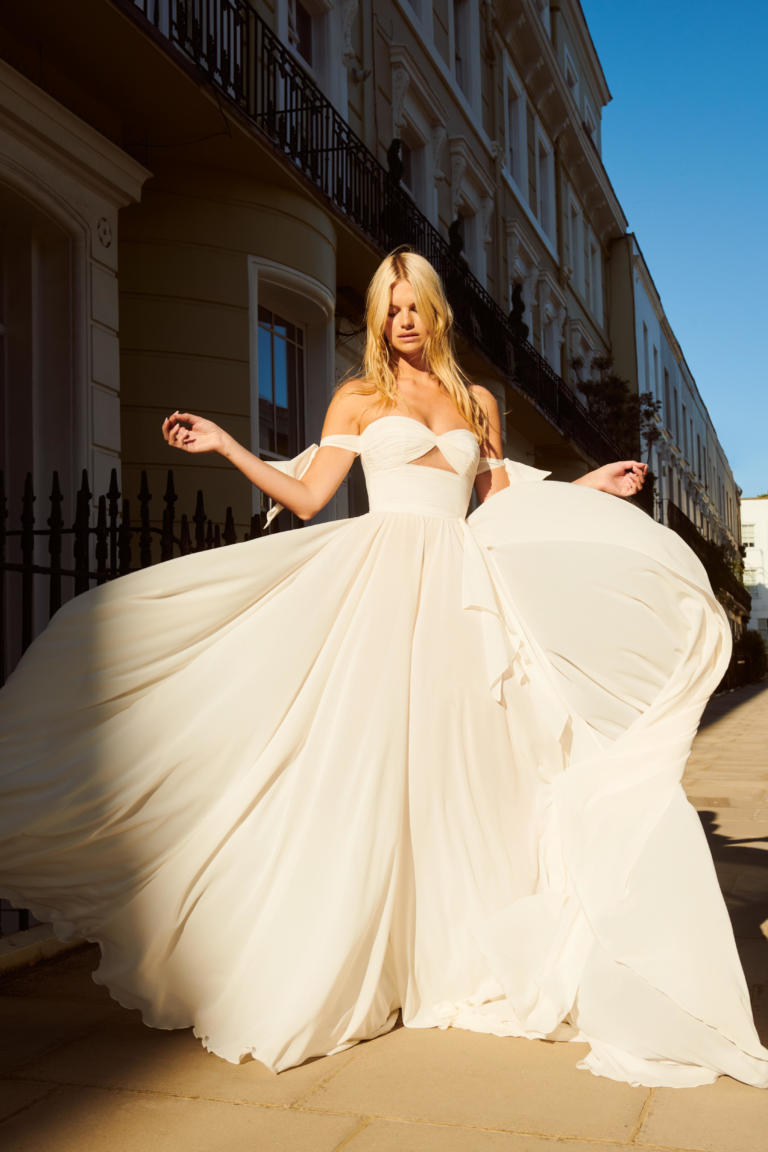 Dean goes above and beyond the expectations of an A-line gown, exuding effortless glamour with a trendy twist. Yup, it's just like you, Capricorn. This chiffon gown combines a cut-out corset with a thigh-high side slit for a touch of modern sophistication.
Daring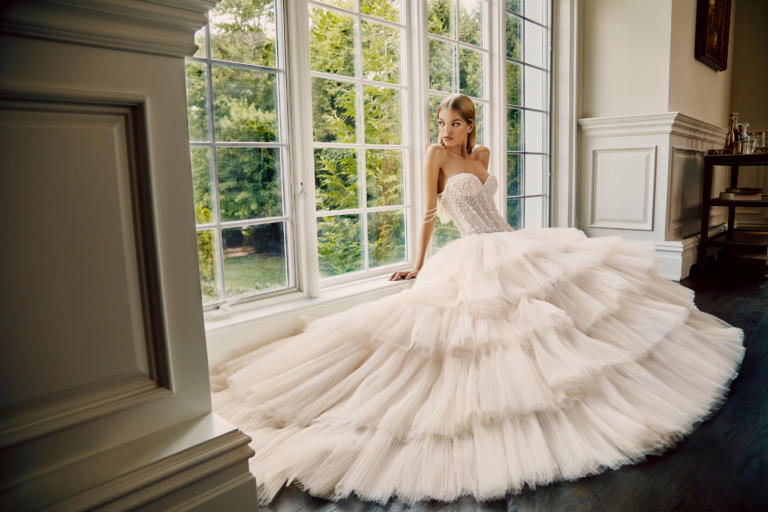 Shy? You don't even have that word in your vocabulary. You'll rock Diamond's boundary-pushing pleated tulle layers and elongated corset with poise. The best part? The crystal off-the-shoulder strands make this dress unlike any other you've seen.
Confident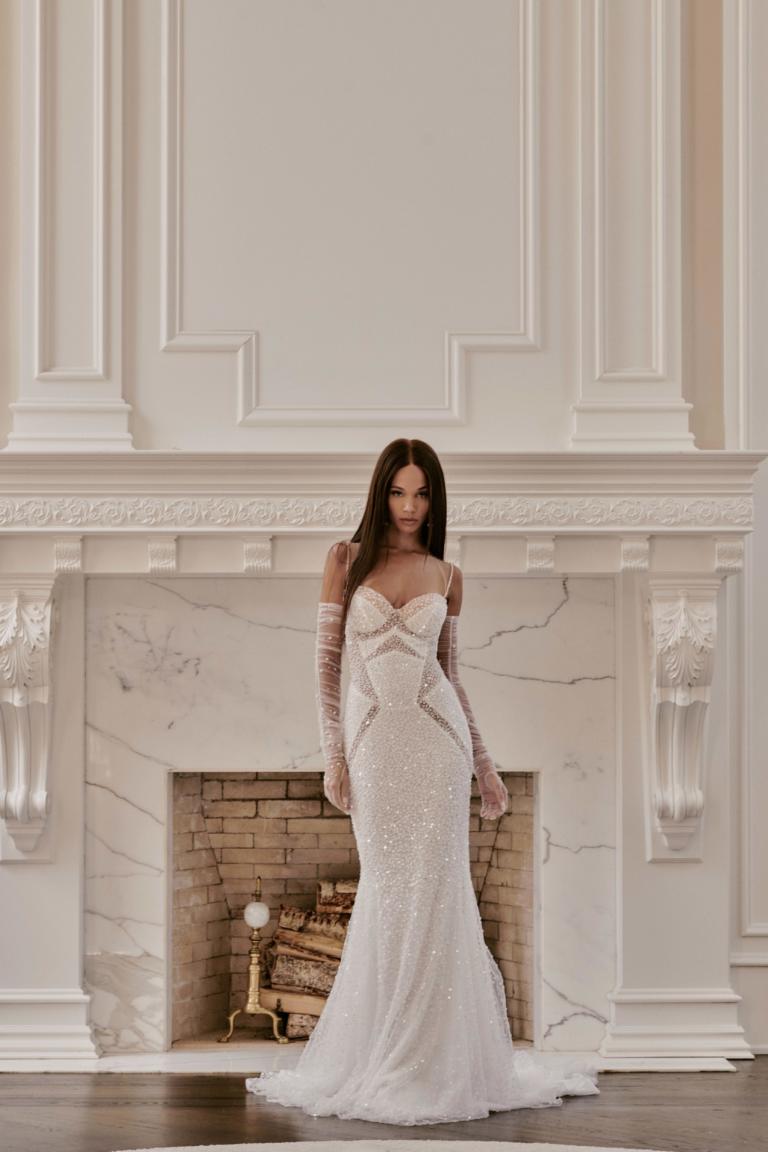 Marilyn Monroe would no doubt approve of this sparkling mermaid gown named in her honor. Designed for the confident bride, Monroe shows off geometric cut-outs, a low, plunging back, tons of glimmering sequins and beads, all finished off with tulle gloves. All that's missing is a bold red lip.
Secretly Wild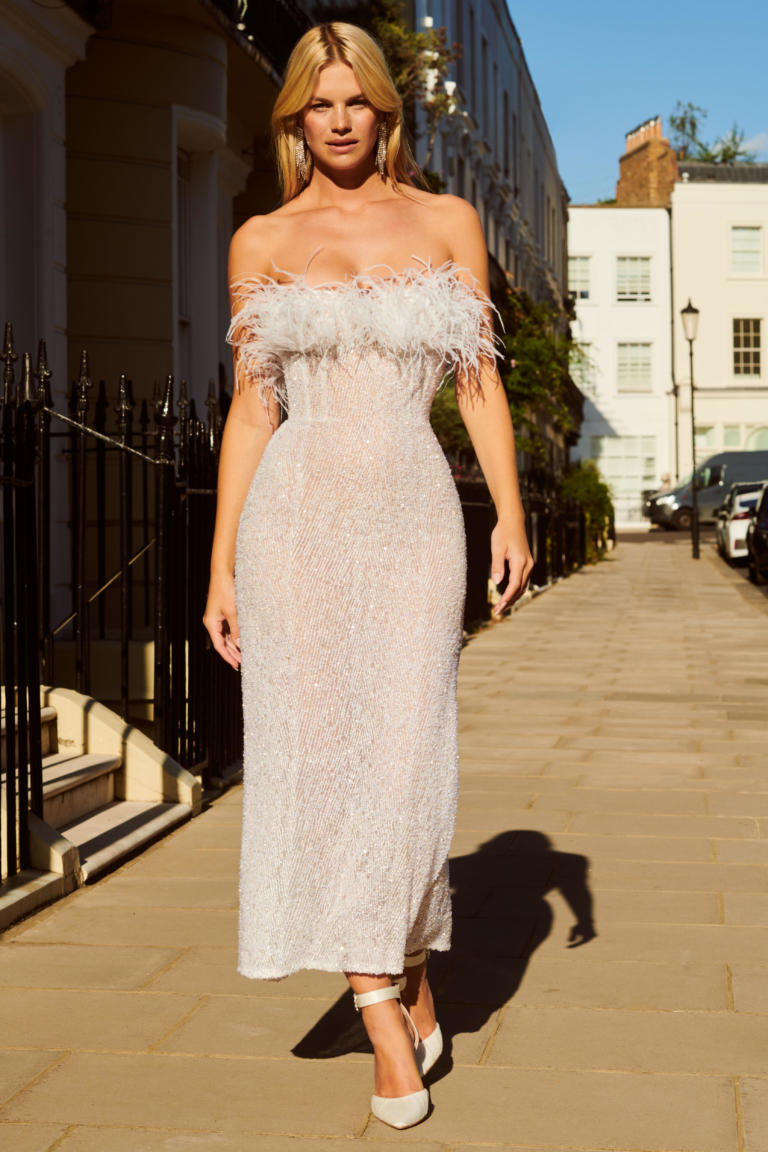 Show off your undercover party girl persona with Lisa, the perfect gown to change into halfway through your reception. This glimmering, strapless number features a burst of feathers at the bust, which will look absolutely mesmerizing when you hit the dance floor.
Dynamic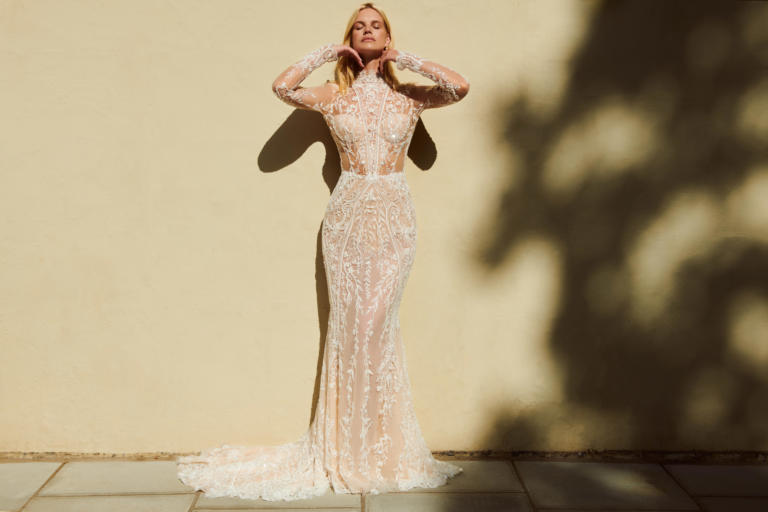 Both covered up and sexy, featuring breathtakingly intricate beading but also a soft, flowing silhouette, Remi might be the dress that best embodies the complex personality of a Capricorn. However, it's the attention to detail that'll really draw you in. Don't be surprised if you leave everyone speechless with the open keyhole back lined with delicate pearls.
Finish your registration for {City} Trunk Show