FREE SHIPPING & RETURNS WORLDWIDE!

DUTIES & TAXES COVERED WORLDWIDE
Find your nearest boutique
Our GL Bride of the week is the gorgeous Olivia, who tied-the-knot with her fiancé Collin in our Inez gown. The couple held a timeless ballroom wedding at the historic Adolphus Hotel in Downtown Dallas. In the following interview, Olivia shares with us the moment she found her dream gown and advice for our future GL Brides. As told by Olivia:

How did you meet your husband? Tell us a little bit about your relationship.

Collin and I always like to say we met the old fashioned way: online! In typical millennial fashion, we met on an online dating app and immediately hit it off. While I ended up moving away for college, we reconnected soon after and have been inseparable ever since. After officially dating for a year and a half, we got engaged in May 2018 and recently got married on June 1, 2019.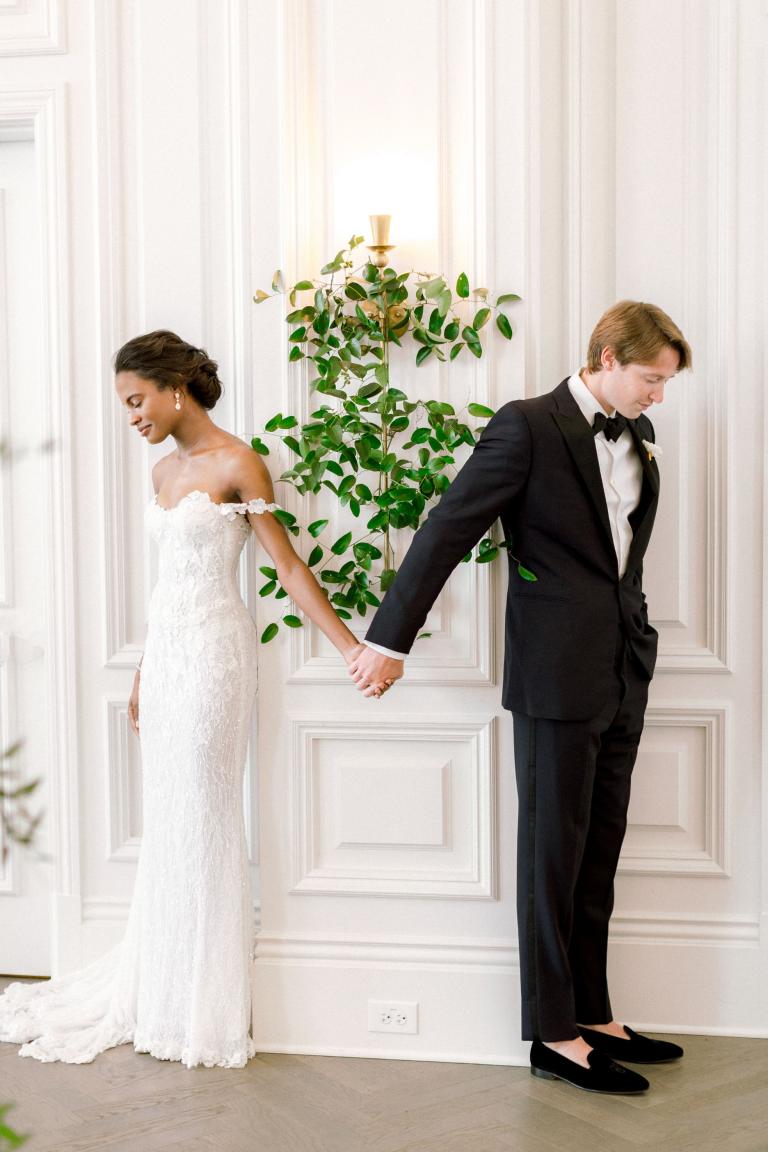 How did he propose?

A very thoughtful and clever guy, Collin spent nearly a year planning a proposal I would ironically never suspect: a photoshoot. Banking on the fact that I would never think twice of a photoshoot, he went all out planning a fake photoshoot, hiring a professional photographer, scouting a location at our family friend's home, arranging professional wardrobe, and even going through my agency to make it seem like a "real" shoot and like any other job of mine. He walked straight in during the middle of my photoshoot looking so handsome and dressed in a new suit. Surprised to see him, (he told me he'd be out of town on a golf trip) I stretched out my arms eager to see him and failed to notice the glaring ring box in his hand. We shared a heartfelt moment and as he dropped to a knee, I still had no idea what was going on! He asked me to marry him, and with the biggest grin on my face, I nodded with everything in me (I had a hard time getting any words out!) Little did I know he had more in store for me. He surprised me with dinner at a nice restaurant with our parents – or so I thought! I opened the sliding door to find all of our family and even a sweet friend of mine that flew into town to be there. The evening he proposed was truly everything I imagined and so much more! It was so special, true to us, and filled with all the people we love!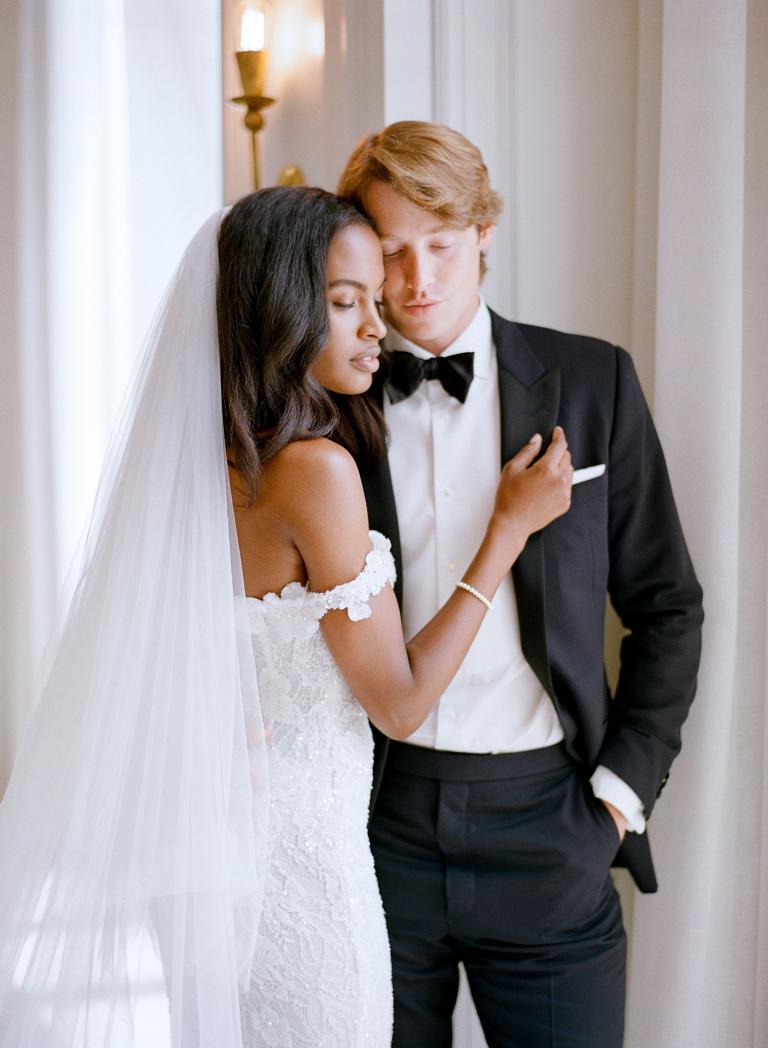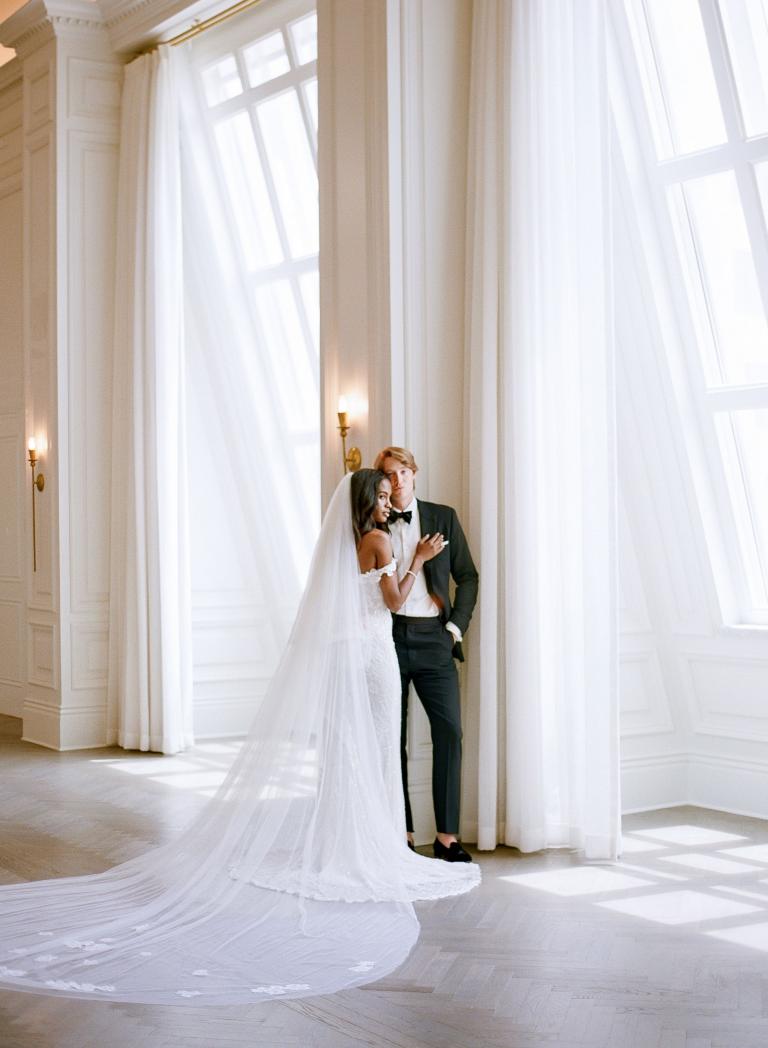 How did you find your perfect dress? And how did you decide to buy it?

After browsing the depths of every bridal publication I knew of, I narrowed down the style of dress I was looking for. I set out to visit a few bridal retailers in town with my mom, soon-to-be mother-in-law, and family friend. Although I didn't find my perfect dress then, I fell in love with the intricacy and elegance of Galia's gowns. I was headed back to Los Angeles for my last semester of college when I found out about a trunk show happening that same weekend at her flagship store in LA. I booked an appointment and headed there on a Sunday morning solo. Funny enough, it was there by myself that I found the dress of my dreams. I tried on several dresses but the Inez style just felt most like me. It honestly felt like a second skin! My only concern was its long sleeves, seeing that I was set to get married the following June back home in Texas during one of the warmest months of the year. I knew I preferred a strapless dress anyways, so we tucked in the long sleeves to see what the dress would look like strapless, and it was a done deal. I Facetimed my mom in the middle of Galia's bridal shop and told her it was indeed the one.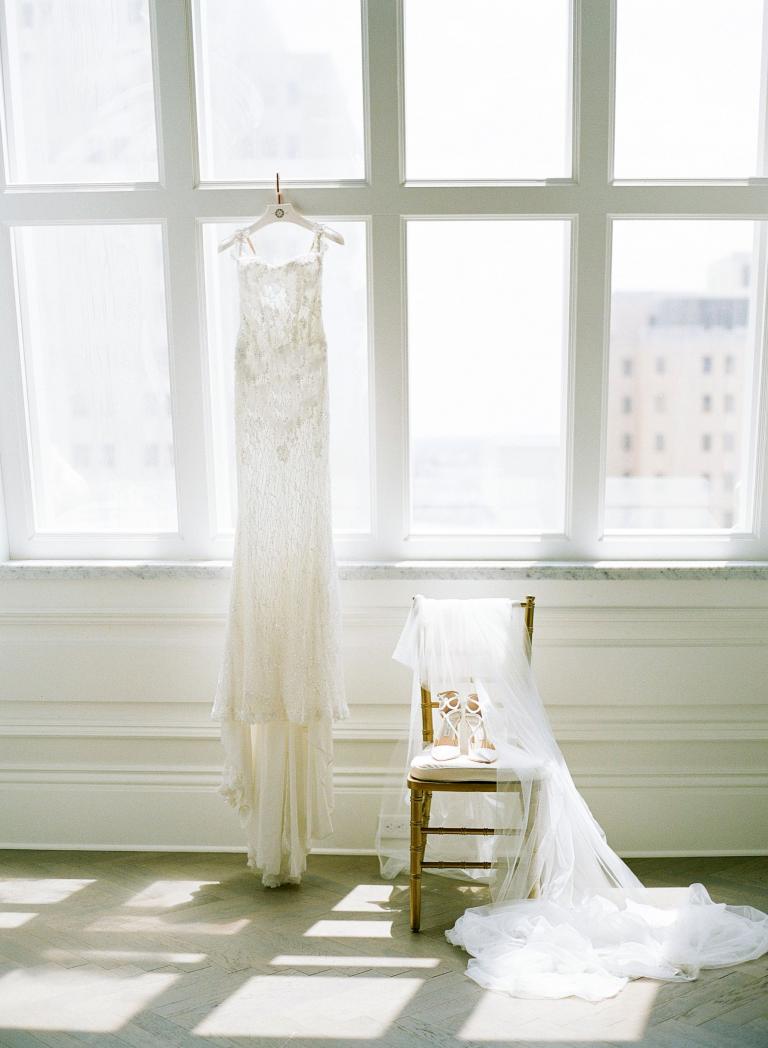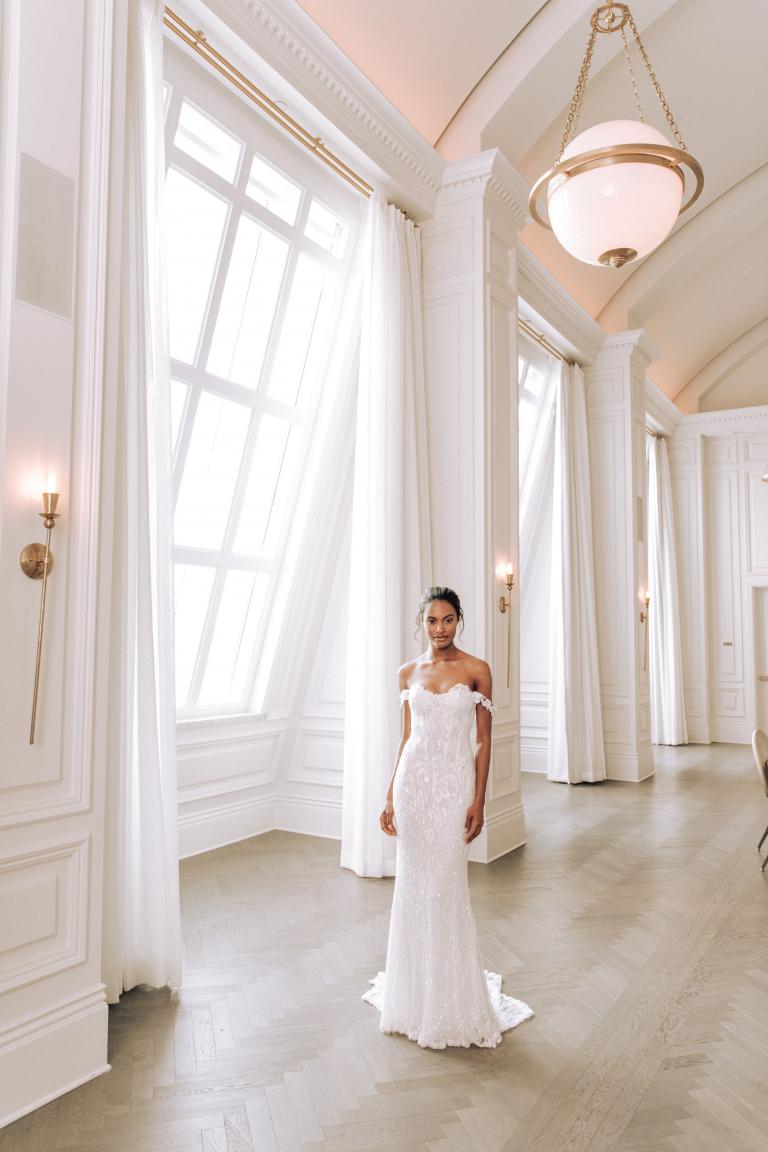 Where was your wedding?

Collin and I got married in Downtown Dallas at The Adolphus Hotel in the 19th Floor Ballroom. Recently refurbished, this venue, complete with tall ceilings, white wall paneling, tons of natural light, and tasteful gold adornments, perfectly captured the timeless, romantic, and classic charm we'd envisioned for our big day.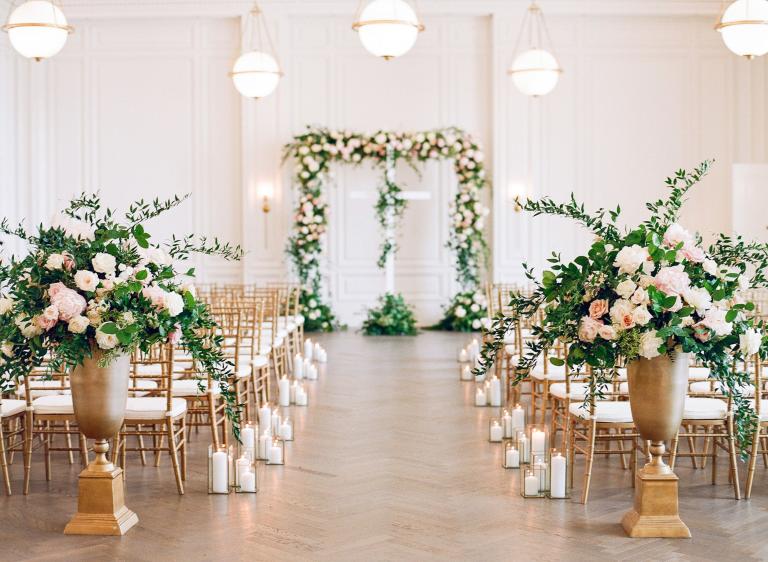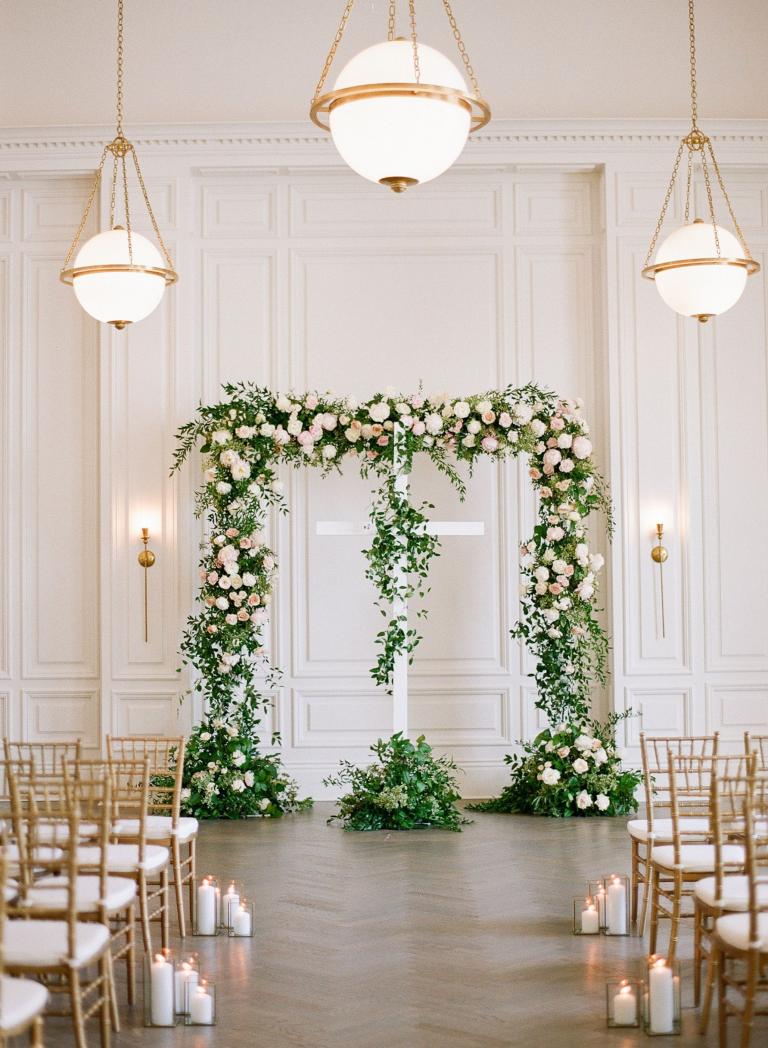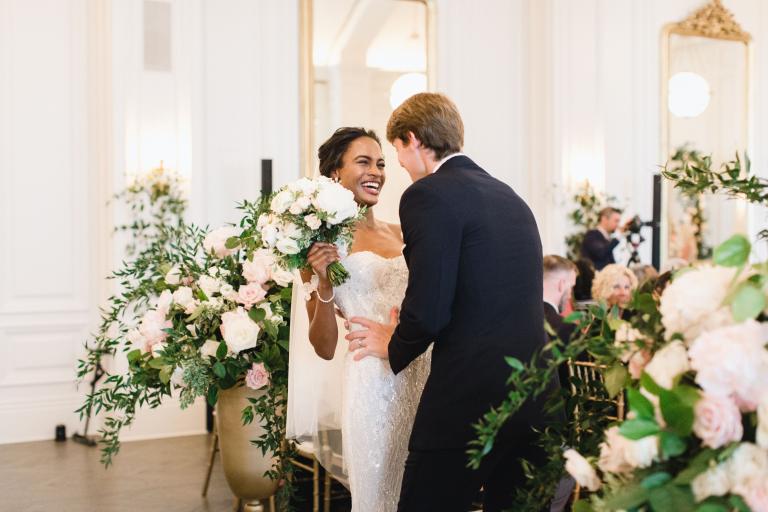 What was the theme? Did it require special planning? Share with us.

I wouldn't say we had much of a theme, but we wanted our wedding to be exemplary of us and ultimately feel timeless, classic, and unique. We loved the simple romance and glamour of our venue. The white paneled walls, tall ceilings, towering windows, and gold details made for the perfect backdrop and were honestly so perfect on their own. We kept the colors soft, the flowers romantic, and the other wedding day details understated and classic. Our big day was a year and one week in the works, but every moment was worth it. I'm so grateful to my husband, our wedding planner, and our families for helping us bring the many moving parts together!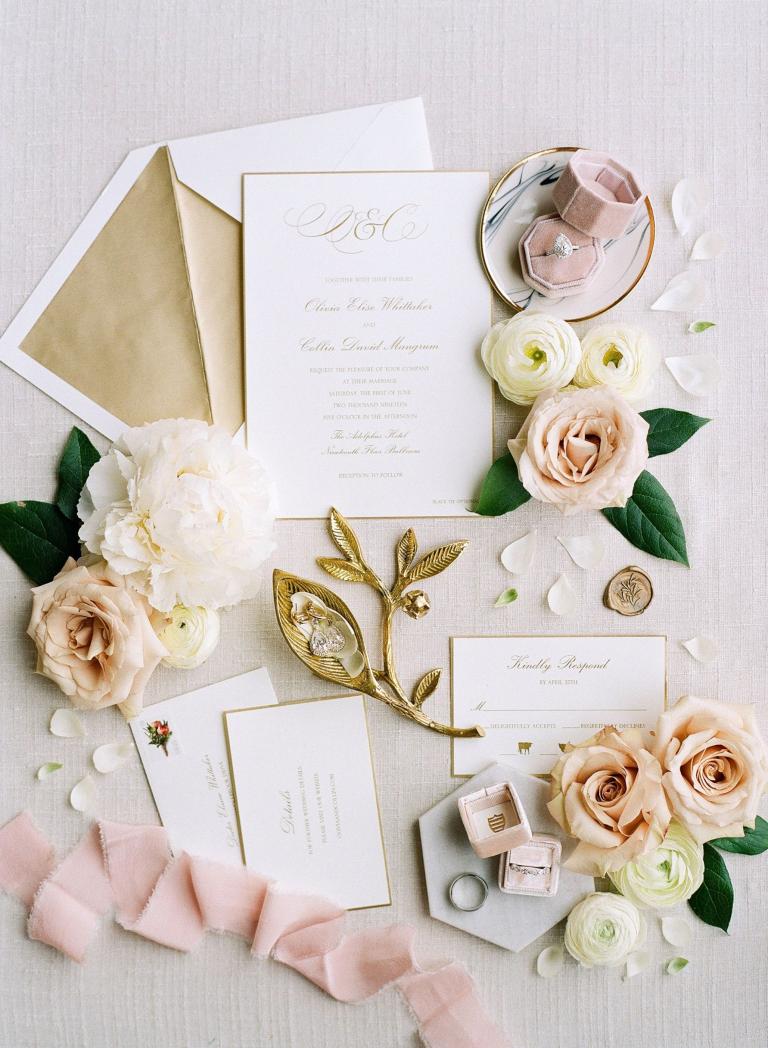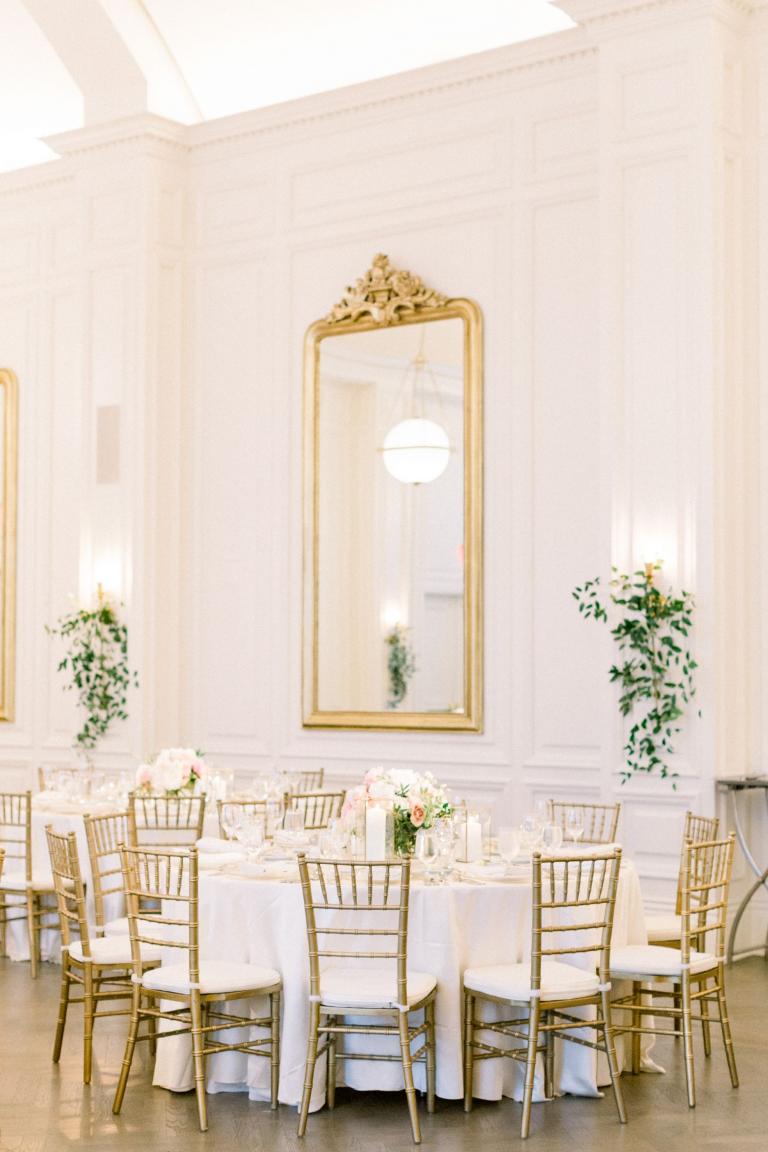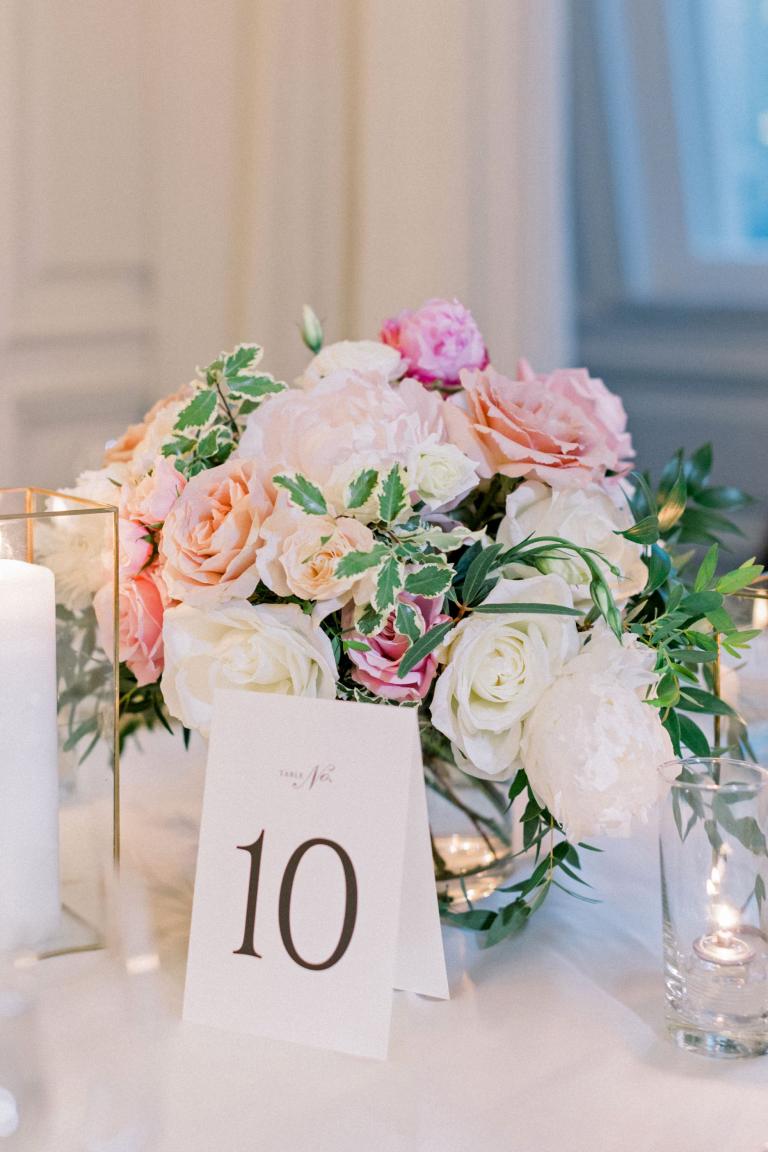 How was your experience with the Galia Lahav brand?

My experience with the Galia Lahav brand was truly so seamless. Every step of the way, they were committed to bringing every dream to life and addressing any and every concern I had. They made the experience so special for me and found their greatest priority in making sure I felt like my most beautiful and confident self in that dress, which I most definitely did!
Where did you purchase the dress?

I purchased my dress at the Galia Lahav Flagship Store in Los Angeles and had the most amazing experience there! Every need was fulfilled and every dream achieved, and it was so special meeting Galia herself!
What did you enjoy the most about planning your wedding?

A big fan of design and aesthetic, I had such a fun time planning our wedding and enjoyed the process of digging through online bridal publications, bridal magazines, and Pinterest boards, pulling inspiration from wherever I could find it! It was so surreal to see all of our ideas finally come together on the big day!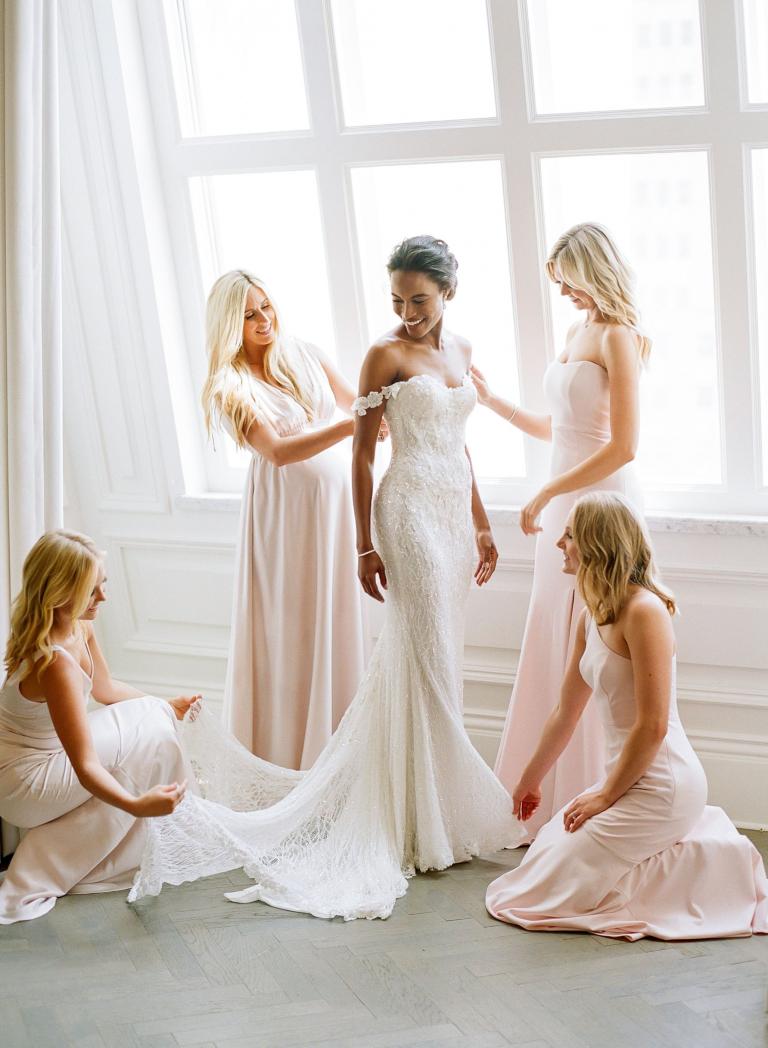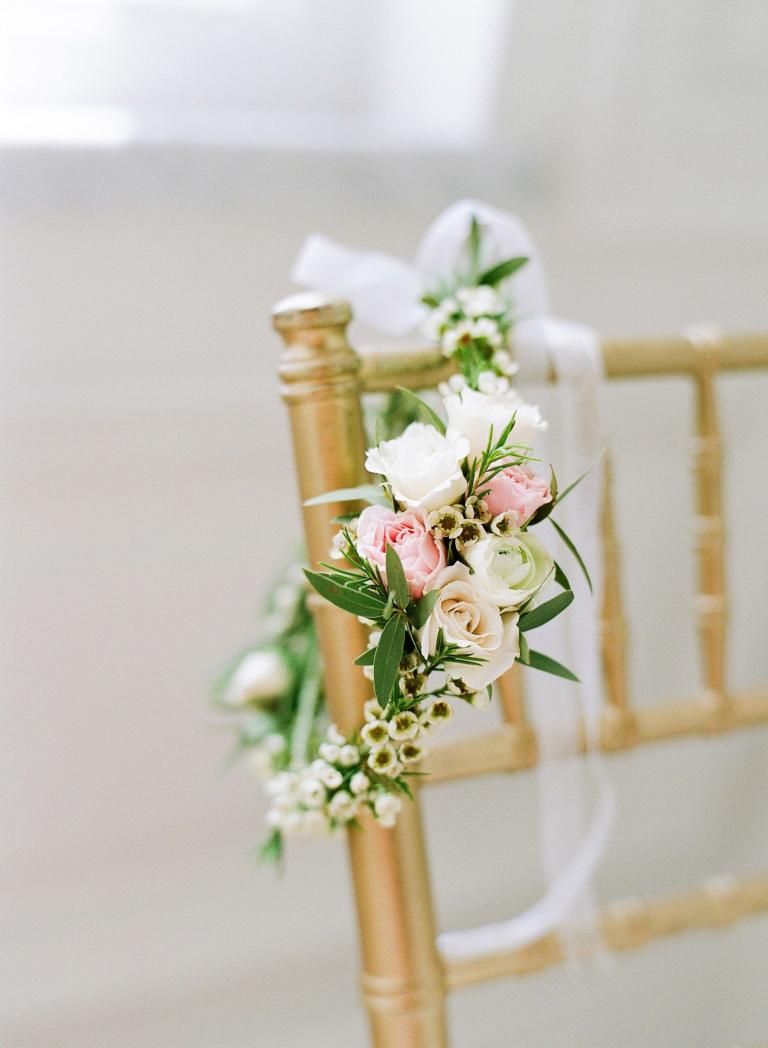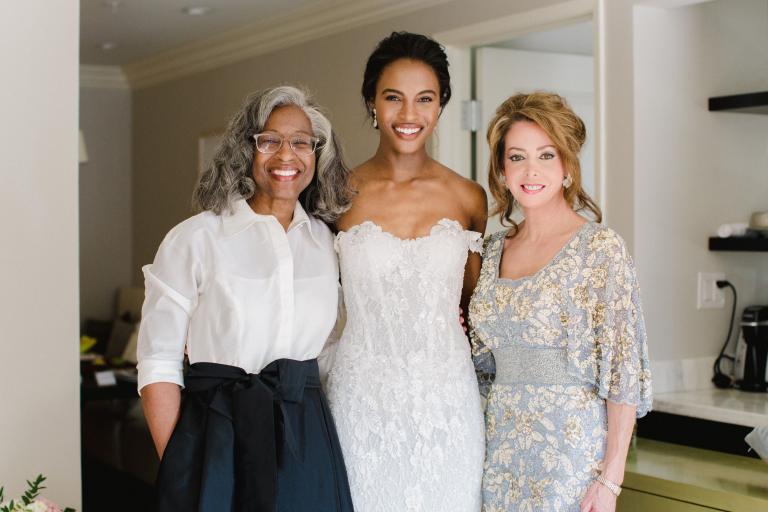 What advice would you give to all our future GL brides?

Maybe it's because I can be a little indecisive or maybe it's because I've experienced firsthand the whirlwind your wedding day can and will be, but I would definitely advise future GL brides not to overthink their wedding planning decisions. Try to make a decision and move forward. Your wedding will be beautiful regardless, so try not to spend months going back and forth between vendors like I did – save yourself the worry and the time! In regards to picking the dress of your dreams, don't be afraid to try it all, go all out, or ask for customization! Even though I knew what I preferred, I tried several other dress styles just to make sure. Even though I was right about the silhouette I wanted, I thought I wanted something very simple and understated and ended up deciding on a dress with lace, sparkle, and tons of detail. Towards the end of my alterations, I went back and forth trying to decide whether or not to mention one or two small concerns. At the moment, they seemed too trivial to mention, but looking back I'm so glad I did. Those minor final alterations gave the dress a perfect fit and made it feel just how you want it to feel: just like you and just like a second skin.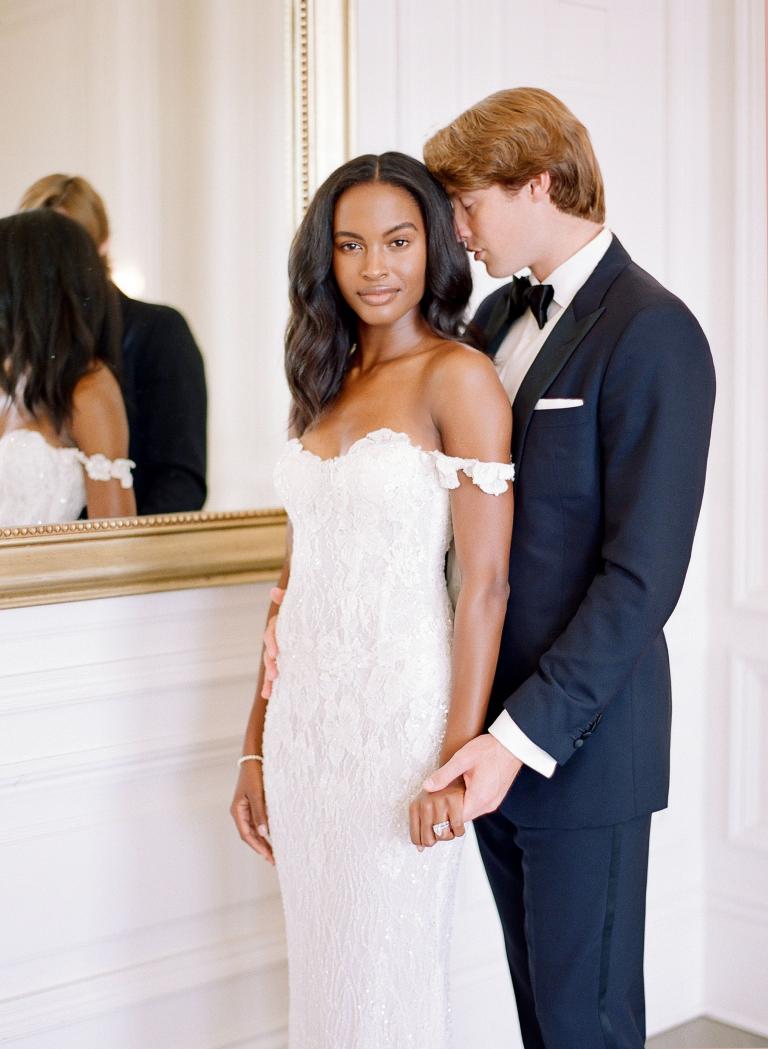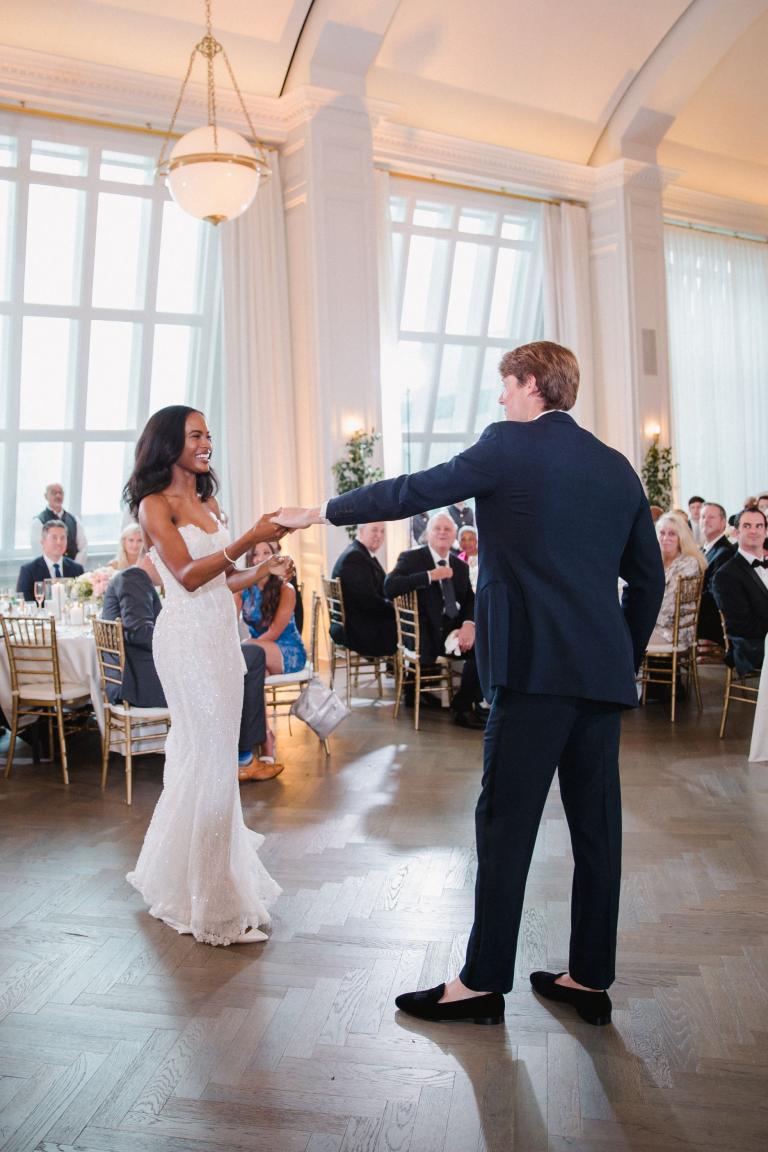 Was your wedding the way you dreamed it?

Our wedding day was everything I dreamt of and prayed for and more! I wouldn't have changed a thing and couldn't have imagined a more special day surrounded by our close family and friends and becoming one with the person I love most.
Finish your registration for {City} Trunk Show