FREE SHIPPING & RETURNS WORLDWIDE!

DUTIES & TAXES COVERED WORLDWIDE
Find your nearest boutique
Our GL bride of the week is the beautiful singer and model Kristina Korban. Surrounded by family and friends, Kristina and Spencer had an intimate rustic style wedding in her hometown of Kiev, Ukraine. Kristina walked down the aisle in our GALA 904 gown from our Flagship store in Los Angeles. Read all about her dream wedding and how she found her dress in our latest blogpost. As told by Kristina:
How did you meet your husband?

It's a funny story actually! It wasn't romantic at all! We met at a nightclub 9 years ago. I asked my girlfriend to get his phone number because I was shy but I thought he was very attractive so I didn't want to leave without having a way to potentially contact him. I ended up texting him a couple months later and he didn't even know who was texting him. But he's a risk taker and was curious so we met up. We became friends and have been since that time but never dated until a couple years ago.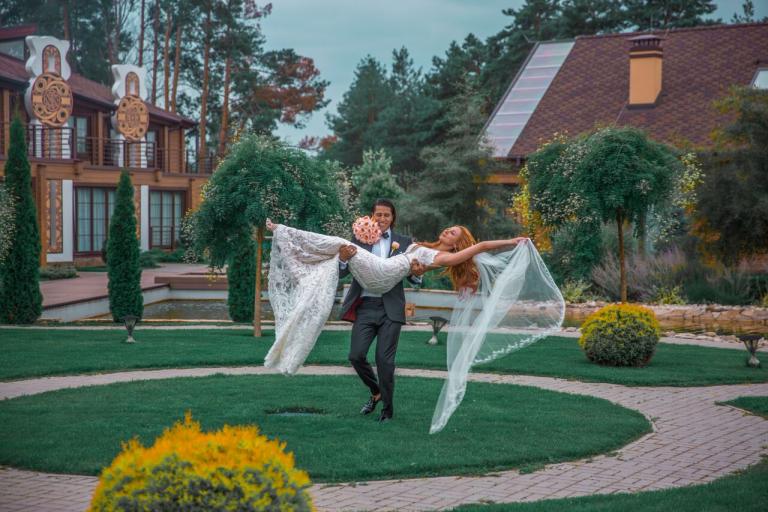 How did he propose?

We dated for 6 months before he proposed to me. It was all very fast but I guess since we've known each other for so long at that point it felt natural. He did ask my father for permission to marry me and the funny part is that my dad said yes but actually ask him if he's sure that I want to marry me… knowing how picky I am. It was very sweet, and I never expected it. I love that traditional aspect of him. He proposed to me on my birthday in Kiev. He came with his mother Judy. I'm very good at figuring out surprises so I had already guessed what was going on. They told me to dress up nice and since it was my birthday I didn't want to since I knew we had to dress up for dinner later. I was just playing with them though to make them worry. I got dressed and we went to a lovely golf course and had some champagne. with just the 5 of us there he got down on one knee and even though I was expecting it was still a magical moment I will never forget. It was so perfect and so loving. It was amazing having our family there. I was overwhelmed with happiness. I truly felt so lucky because I knew I found my soulmate. We are perfect together. We actually needed up making a reenactment video of the proposal for our wedding and it turned out hilarious! I'm so happy we will be able to watch it and remember that moment forever.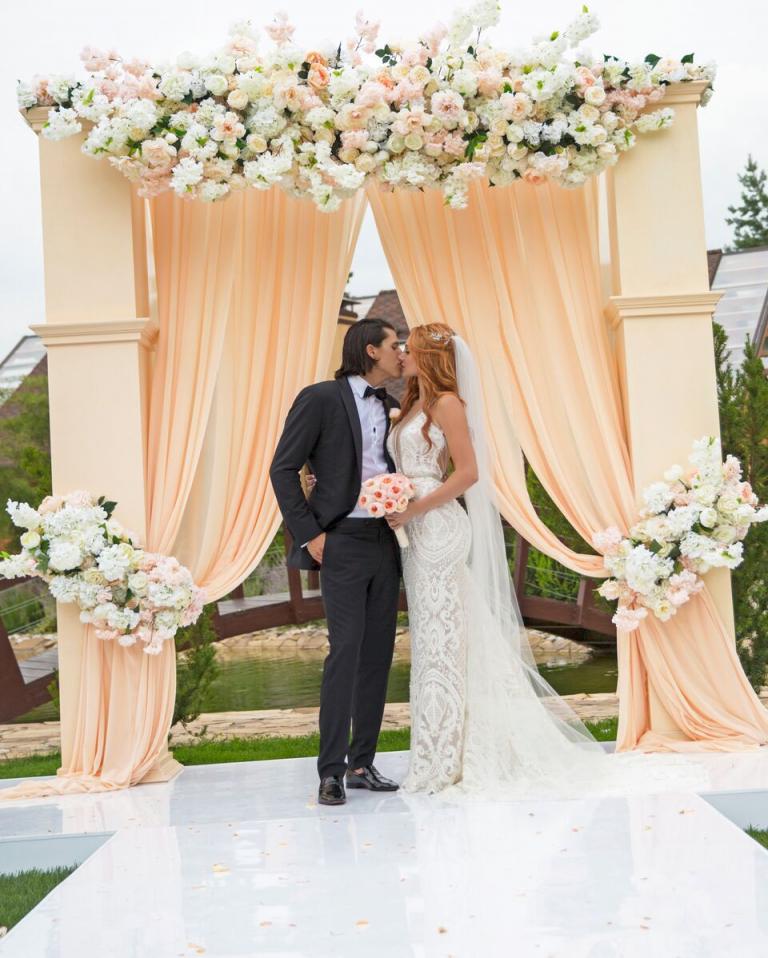 How did you find your perfect dress? And how did you decide to buy it?

It wasn't an easy mission but at the same time, it was. I came into it thinking that I would have all the options in the world and that I would never be able to narrow it down and decide. I knew I wanted a form-fitting dress with a low back. What I didn't realize is that not every dress was going to fit my body type the way I imagined and also that I simply would like the atmosphere at certain bridal shops. Galia Lahav was actually the first place I went to try on dresses. I had such an amazing experience there and I loved almost everything I tried on. I became worried afterward that I would love every dress everywhere but that wasn't the case. It just didn't feel right anywhere else. I guess when you know, you know. So after running through a dozen bridal shops in Los Angeles I came back to Galia Lahav and sealed the deal.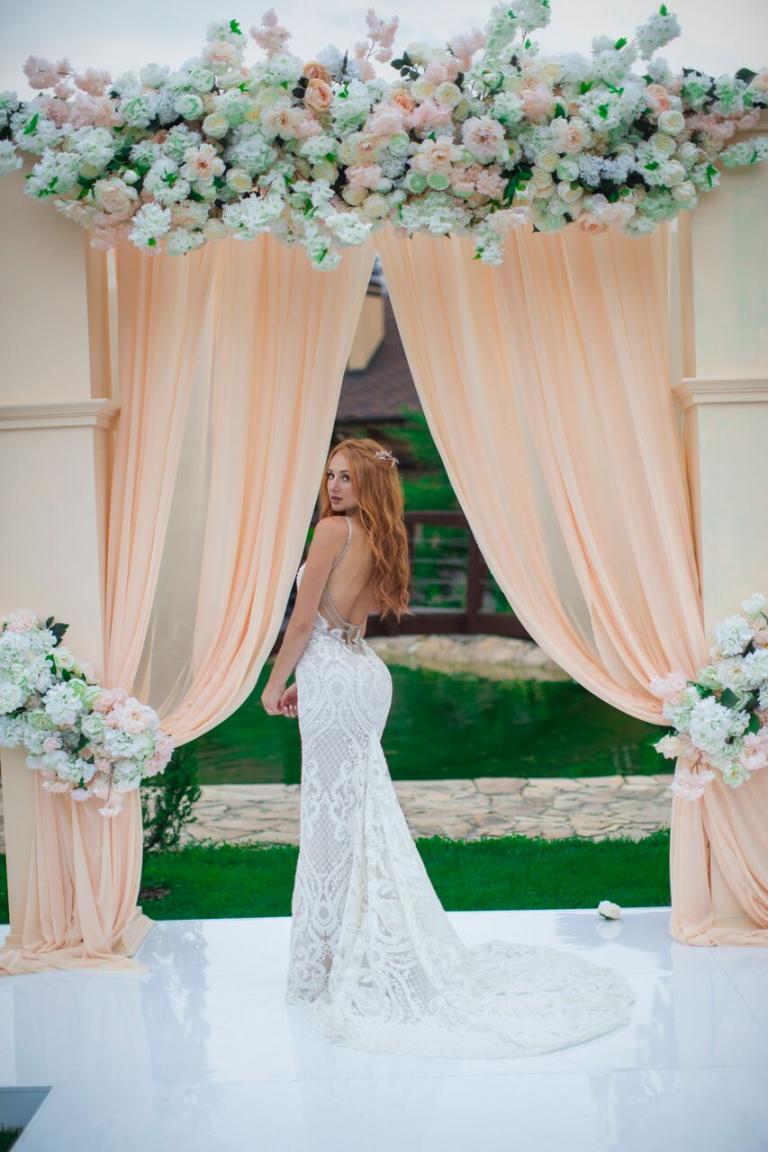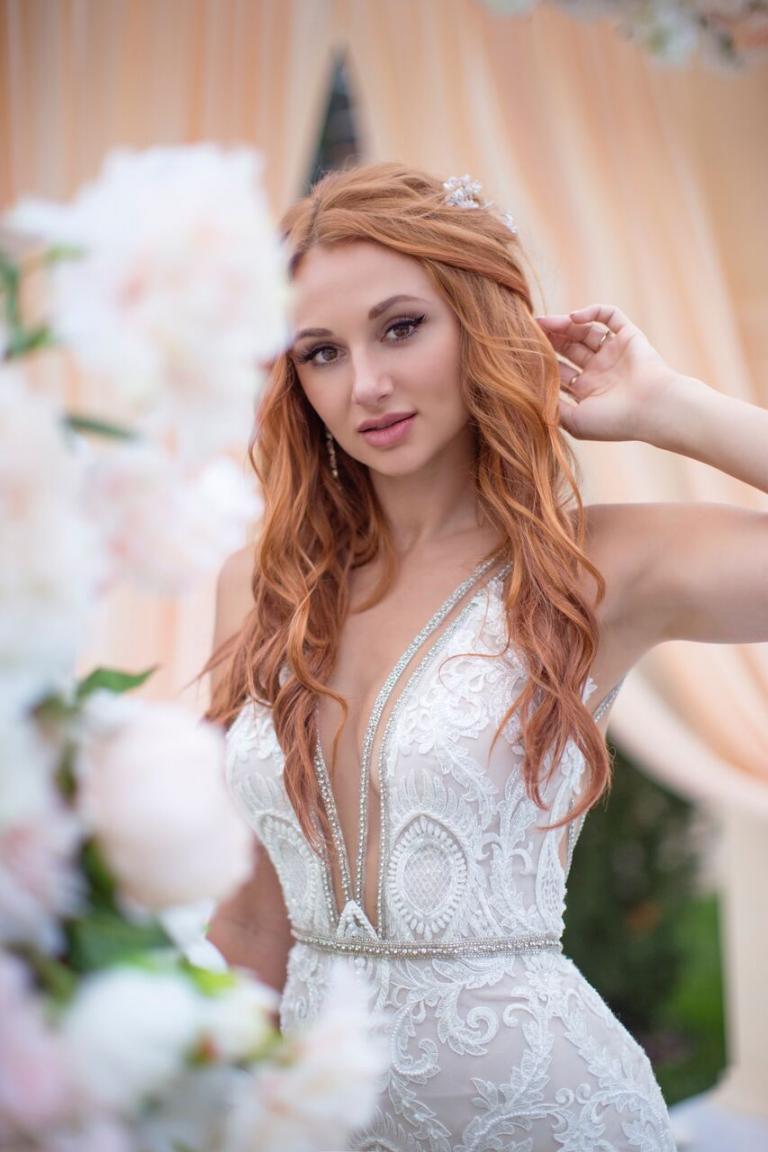 Where was your wedding?

We had our wedding in Kiev, Ukraine which is where I was born. I had a larger number of family members attending so it made sense to have it there. It was so beautiful. We held it at a rustic styled restaurant/hotel outside the city. We had the ceremony outside and the reception inside. It was so great to have everything in one place. The bridal suite was onsite as well.
What was the theme? Did it require special planning? Share with us.

We didn't have a specific theme, but I did provide the wedding planner with a mood board and color scheme. I wanted white gold silver and peach. I wanted it light and feminine but not too girly. We kept is classic and not too over the top. We had an extensive entertainment program for the reception so I think the majority of the planning went into the creation of the shows and videos. They were all so special.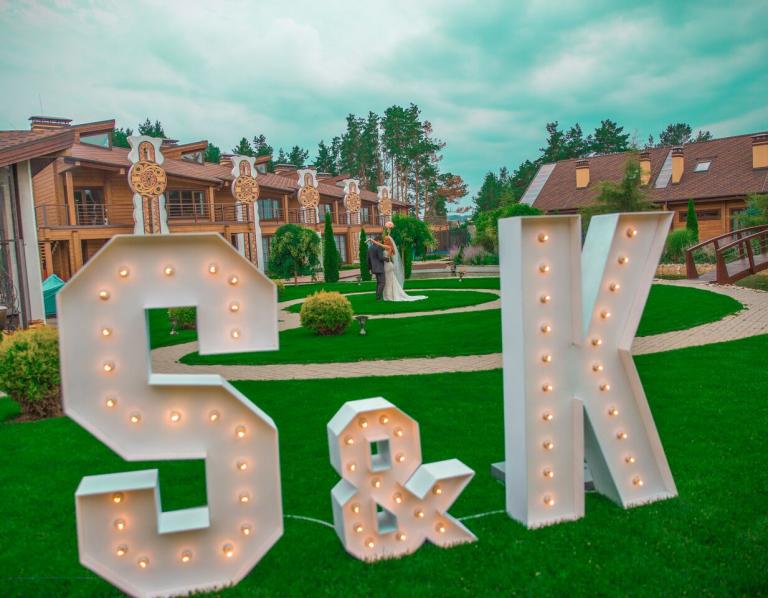 Which was your favorite part?

I loved it all. Getting ready with my bridesmaids and having real girl time. The ceremony and having the perfect amount of guests and loved ones. The food was amazing! Food is very important in my life and we had such an amazing array of goodies. All of the touching videos, toast, and tributes. It really made the day so special. The reception had a very warm loving feel. I think everyone was crying multiple times throughout the evening. My little cousin even performed a couple of my original songs on stage and also made a tribute to our grandmother, who didn't live to make it, which was extremely moving. The guest performer and all the dancing. There wasn't a dull moment that day. I just can't believe it's over now.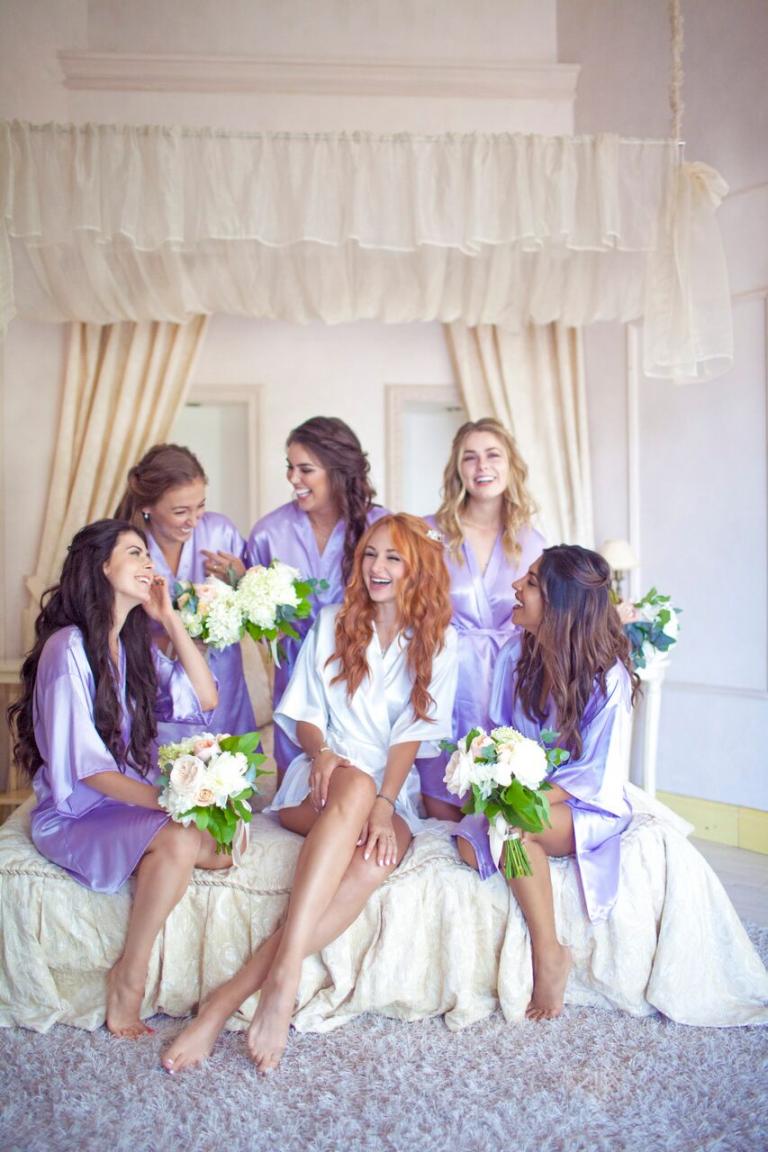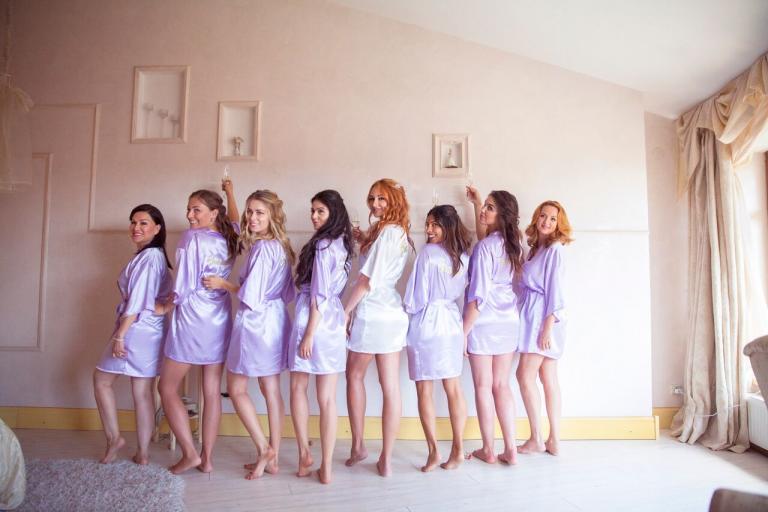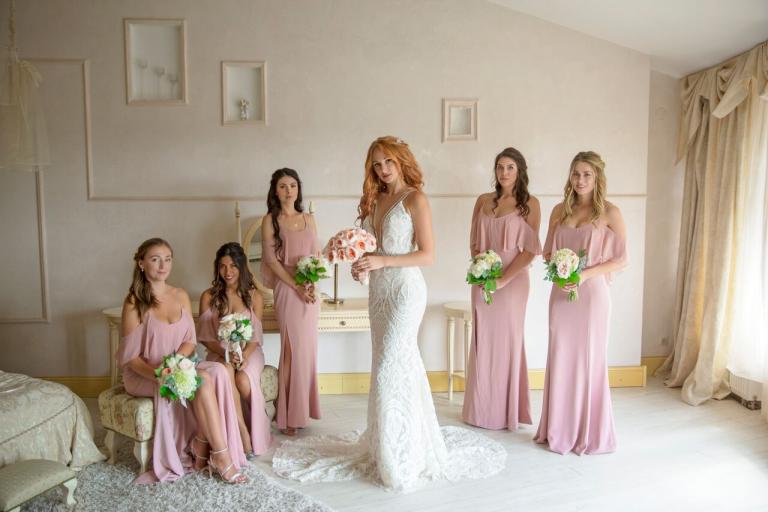 How was your experience with the Galia Lahav brand?

My experience with Galia Lahav was perfect. I did know of the brand prior but never really dived in to explore. I chose my dress at the Los Angeles location. I loved everyone that worked there – they were really genuine, kind, patient, and helpful. We didn't go the traditional route where the groom doesn't see the dress. Spencer was actually there with me the whole time. He's quite the fashionista himself so I appreciated his input. My mom and I narrowed down the dresses we liked and then Spencer and my dad had a say as well. Everything went very smoothly and professionally. I never felt lost or off track. The seamstress was a vital part of the process as she had to change quite a few things for me so that the dress would fit how I wanted it too. She was very patient and we got it all done just in time.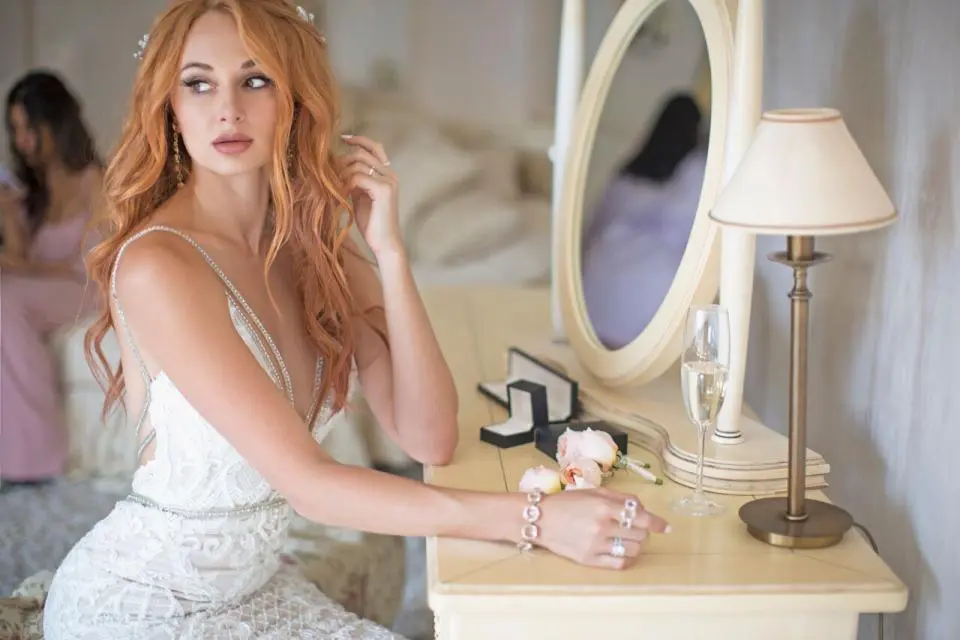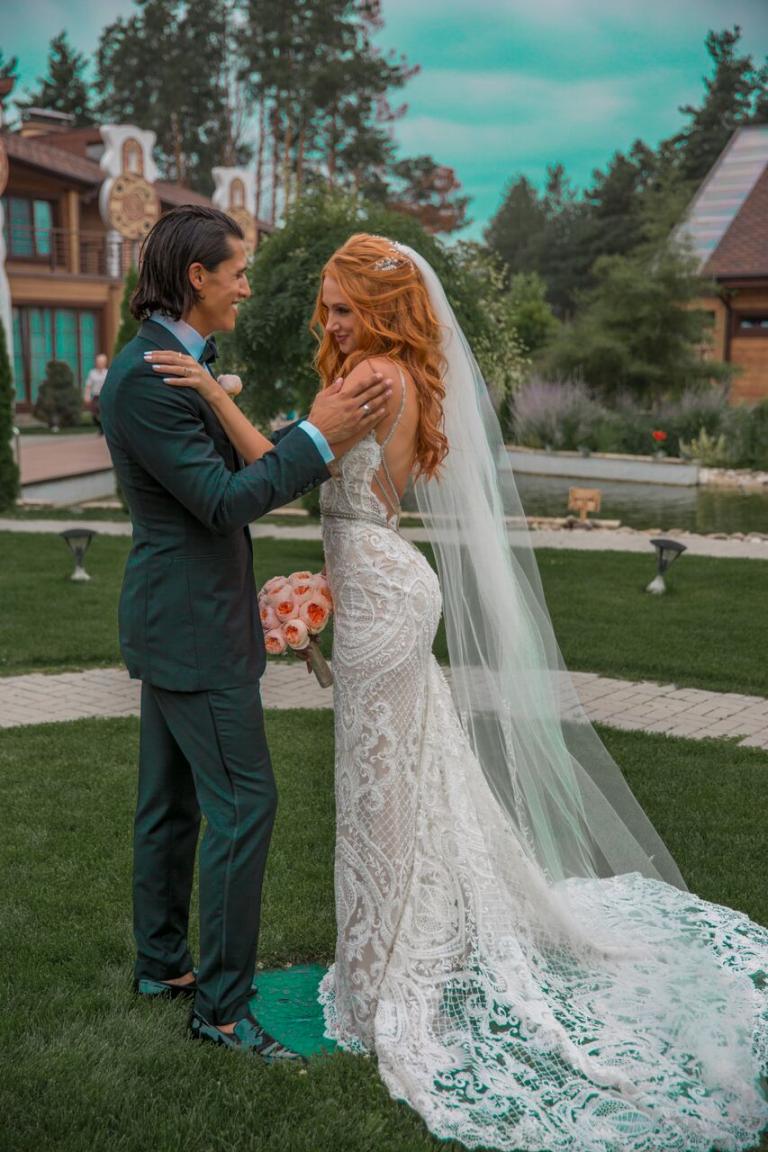 What did you enjoy the most about planning your wedding?

The fact that I didn't have to do much at all! I was never the girl that dreamed of my wedding day so I didn't have a perfect imagine in my head. I knew a couple things that I wanted which I articulated to my mom and the wedding planner who basically took care of everything. They were in Kiev so it was easier that way. I enjoy surprises so It was pretty exciting for me not knowing everything. I feel like if it were in my hands then I may have been an anxious mess. I'm very pleased with the situation we had.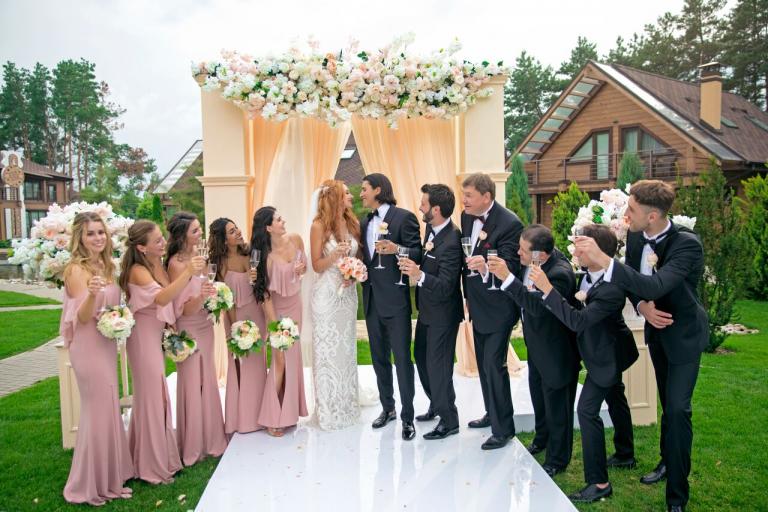 Was your wedding the way you dreamed it?

I believe it was more than I could have ever dreamed of. I never knew how exactly I wanted my wedding day but I know got it. There was nothing I could complain about- even the little things that weren't perfect didn't matter because the day was so special. It's not about the flowers or the cake or the silverware. It's about the atmosphere and the love in the air – and we definitely had a lot of love all around us.
Finish your registration for {City} Trunk Show