FREE SHIPPING & RETURNS WORLDWIDE!

DUTIES & TAXES COVERED WORLDWIDE
Find your nearest boutique
Our #GLBride of the week is the lovely Hailey O'Brien, who wore our Harper gown on her special day. Hailey and her fiancé Christopher held their romantic nuptials in Newport Beach, California at the classic Nantucket-inspired Lido House Hotel. In the following interview, Hailey shares with us the details surrounding her wedding and what made her fall for our Harper gown. As told by Hailey: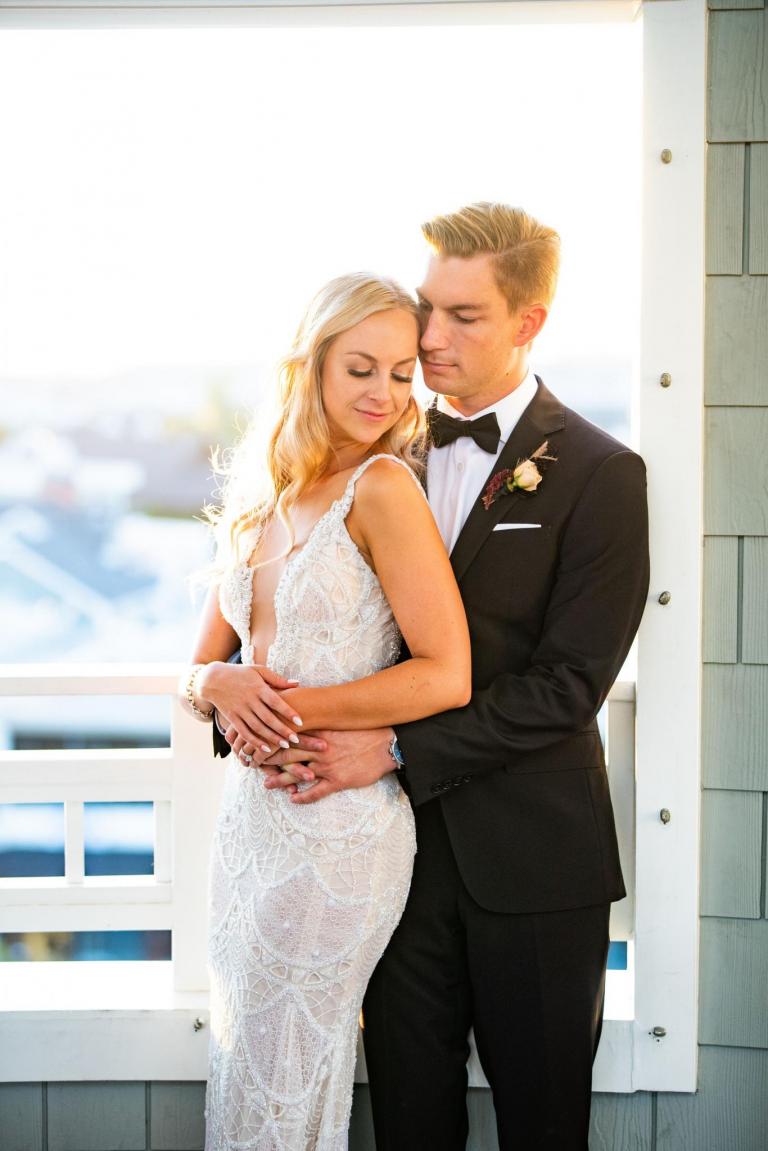 How did you meet your husband? Tell us a little bit about your relationship.

We met each other as any great love story starts – at a fraternity party. We were both juniors in college at the University of Colorado and had several mutual friends that immediately sparked a friendship. We quickly became each others' best friend, texting nearly every day. But it was undeniable that it was much more than just a friendship. Through Halloween, we went on our first date dash together, and finally broke the barrier of the "friend zone". I was headed to Las Vegas for my 21st birthday over Thanksgiving and he made sure to ask me to be his girlfriend before I left. The rest was history.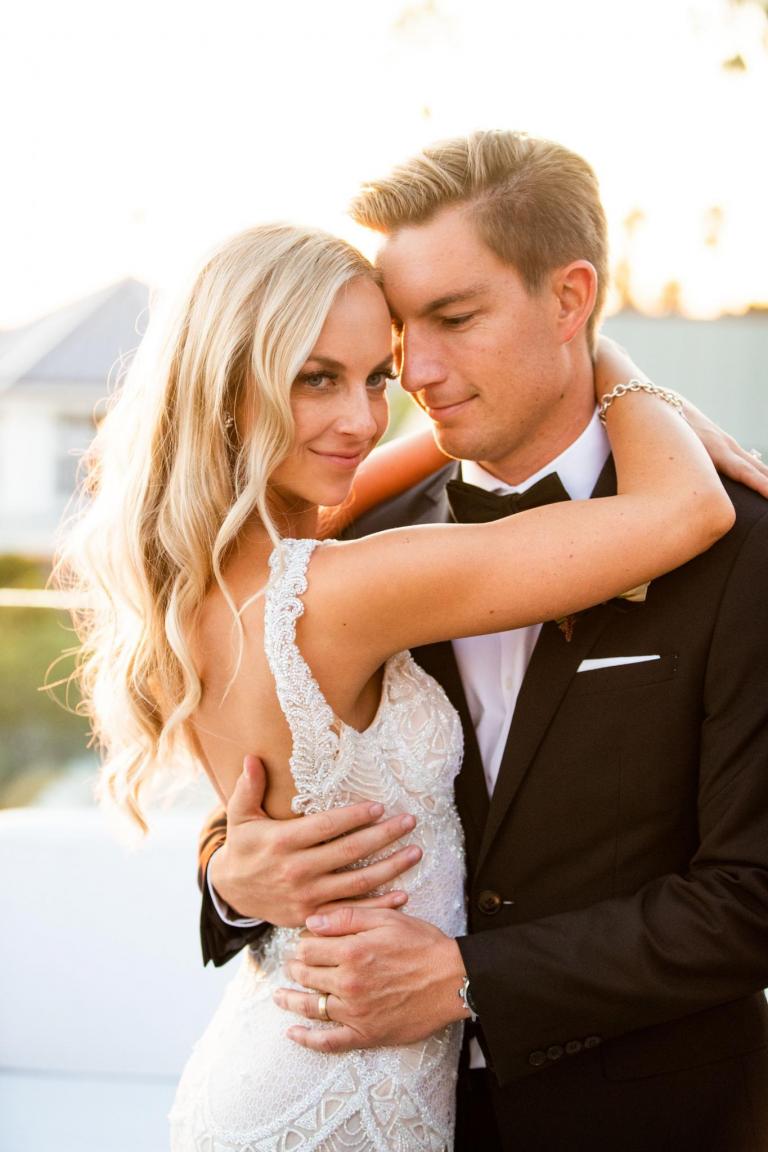 How did he propose?

We drove up to Santa Barbara for the weekend as my belated birthday celebration. We were starting off that Saturday with some wine tasting just north of Santa Barbara in a town called Los Olivos. Little did I know that we were going to have a personalized tasting in the vineyard owner's estate that would lead to him popping the question. I was so overwhelmed with emotion that I did not notice the photographer crouched down nearby documenting every moment. 

When we headed back to Santa Barbara, I was surprised by all of our closest friends there to help us celebrate our engagement. It was PERFECT!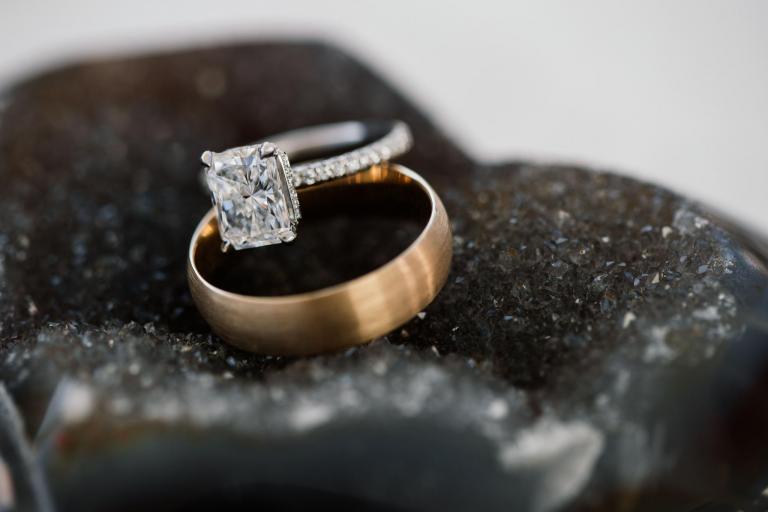 How did you start planning your wedding? What were the first steps?

Our first step was to look at venues ASAP. We had a specific date in mind, so we wanted to make sure everything wasn't booked up before we took a peek. We ended up getting married on November 9th, 45 years after my grandparents got married on that same day. Not only that but on November 4th BOTH of our parents were married 30 years ago. Since my parents were married in Newport Beach, it was always my dream to get married there too. We spent the weekend after our engagement viewing all of our favorite venues until we found the one.

Once we had the venue and the date, it was time to start figuring out who to invite! We quickly made a rough draft of our guest list, ordered save the dates, and made our bridal party announcements. We wanted to ensure as many people would be able to fly out as possible, so we made sure to get our 'Save the Dates' out within the first couple of months of being engaged.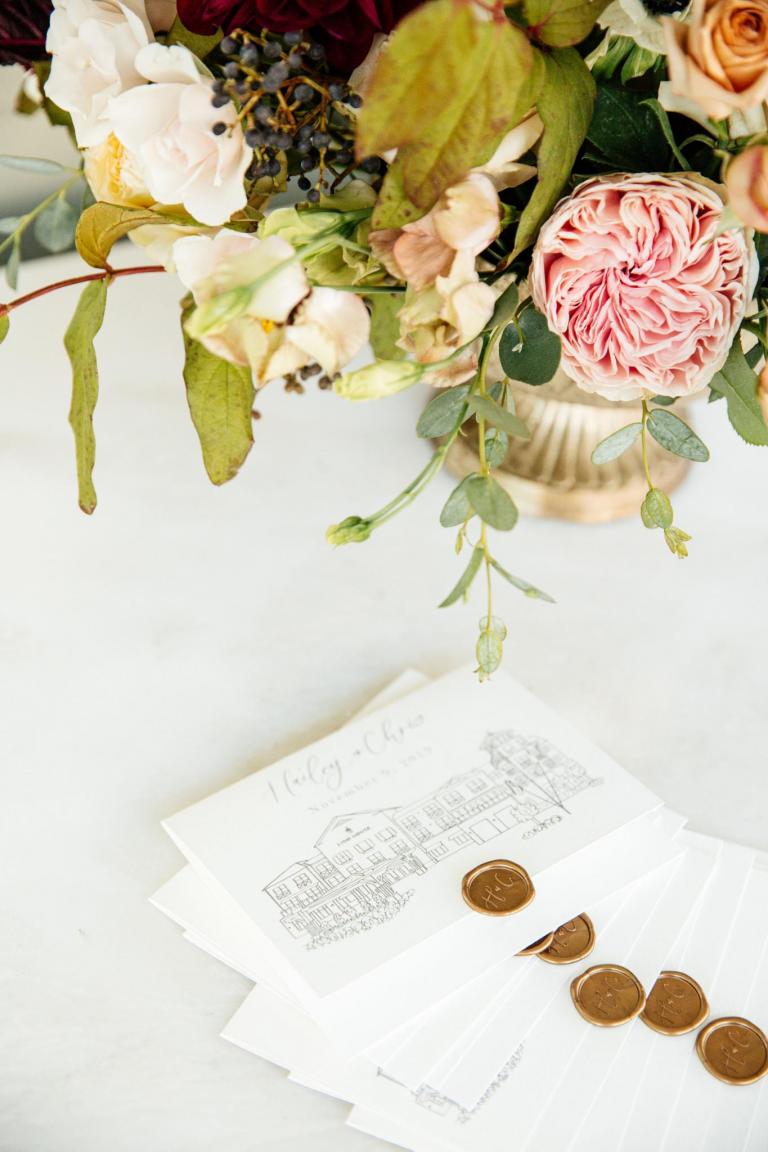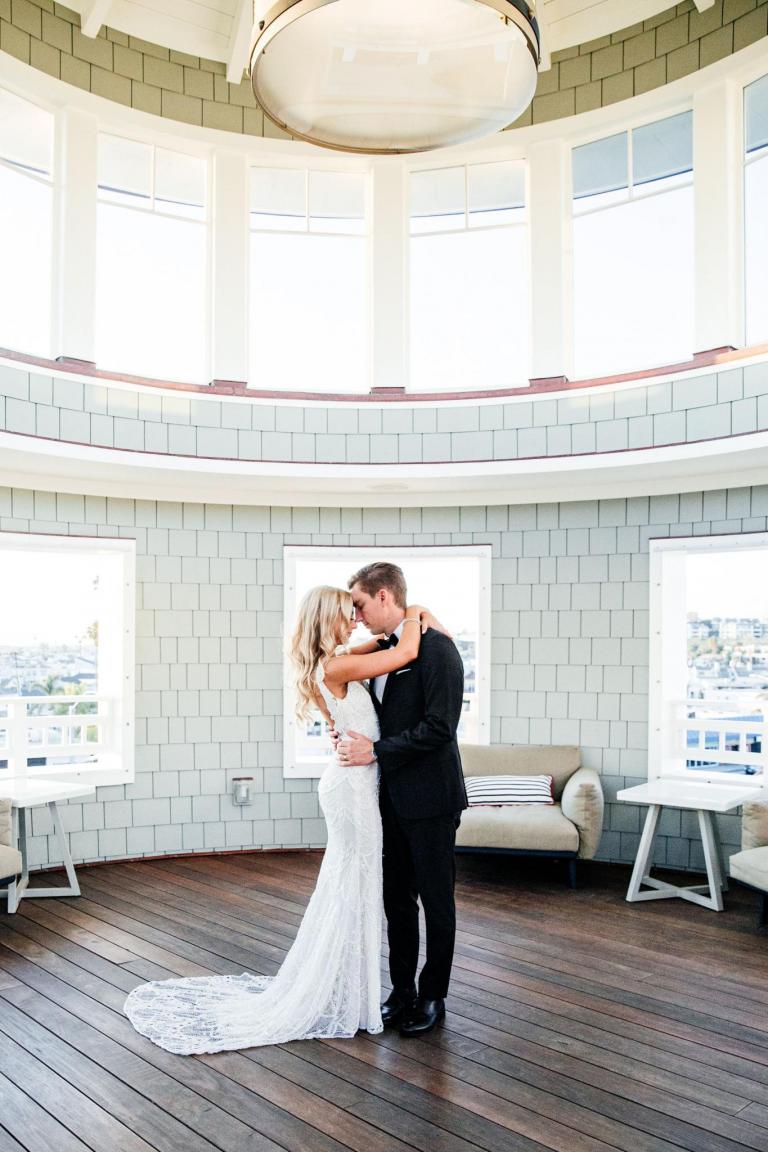 Did you do any beauty or fitness prep for your big day?

I wanted to look and feel my absolute best, so I spent a lot of time prior to the big day prepping. When I got engaged, I was on the Keto diet which I maintained for the first few months. From there I shifted my focus towards exercise. My biggest fitness muse was pilates (The Studio MDR and Pilates Platinum in specific). I have since fallen in love with the lagree method and have never felt so strong in my life.

In the final couple of months leading up to the wedding, I started using infrared saunas to help my body detoxify and getting hydra-facials at HeyDay Skincare to keep my skin glowing.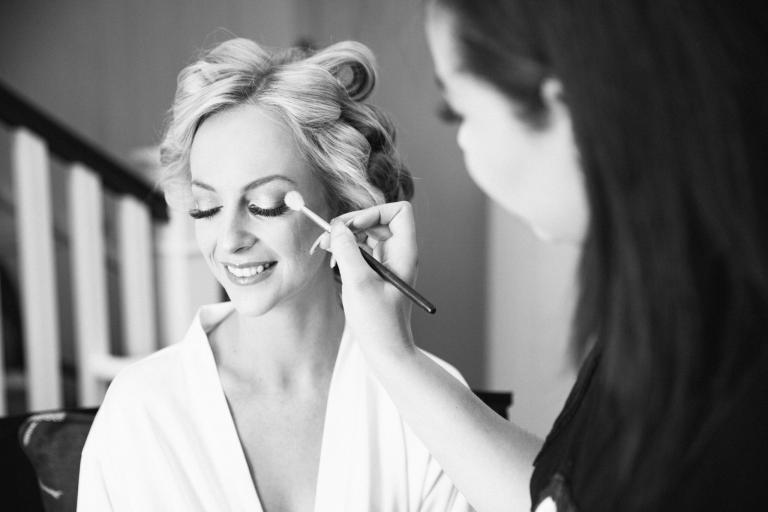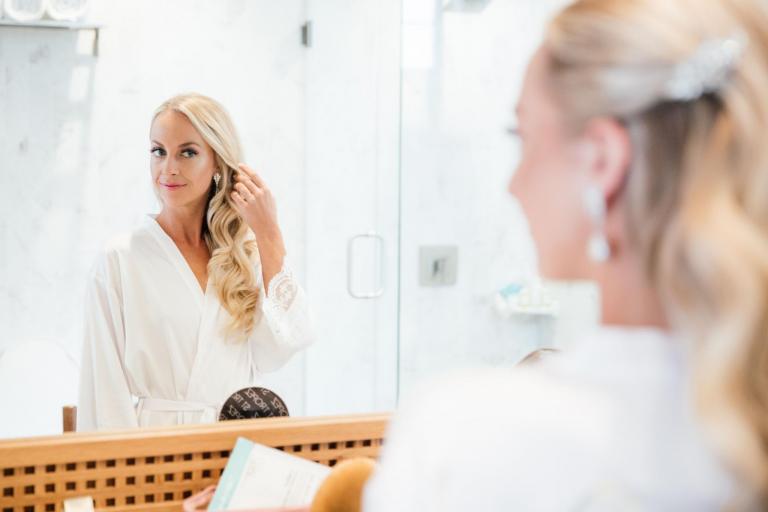 What was your wedding theme?

I didn't have a wedding "theme" per se, but I really wanted the florals to take center stage alongside the simplistic, modern beauty of the venue. My mom's best friend (and basically my second mom) was our florist, and I gave her a huge amount of creative freedom to make my wedding fantasies come to life. I really only told her that my wedding colors were white, gray, marble, gold, and burgundy. Saying she surpassed all of my expectations is a serious understatement. Using some of the most unique florals I've ever seen, she brought together the most gorgeous mixture of our wedding colors. She then added in pampas grass to give the wedding a whimsical, romantic feel. The groomsmen complimented the beautiful arrangements with a pop of burgundy in their bowties.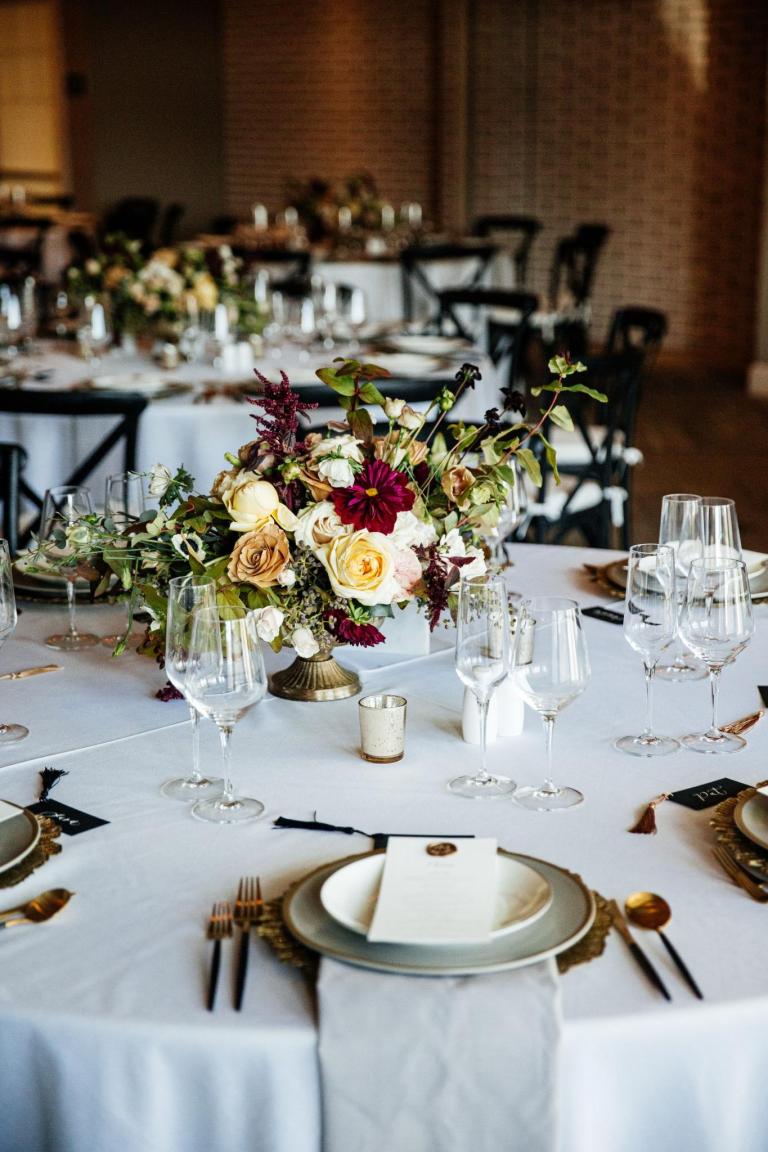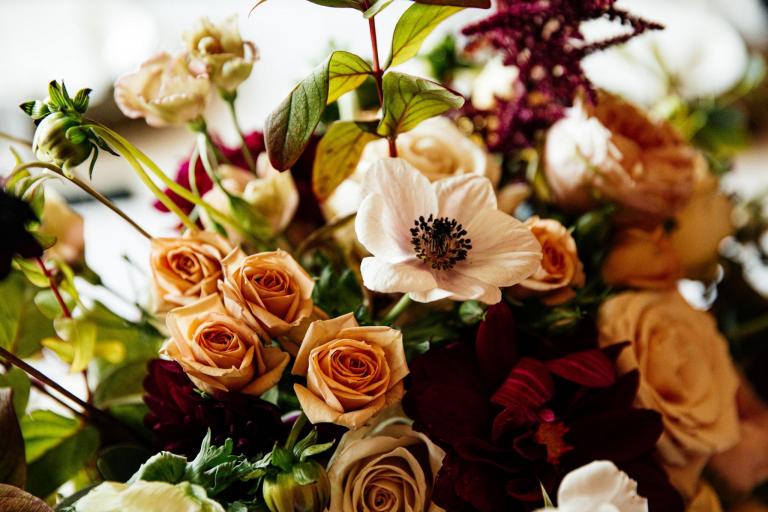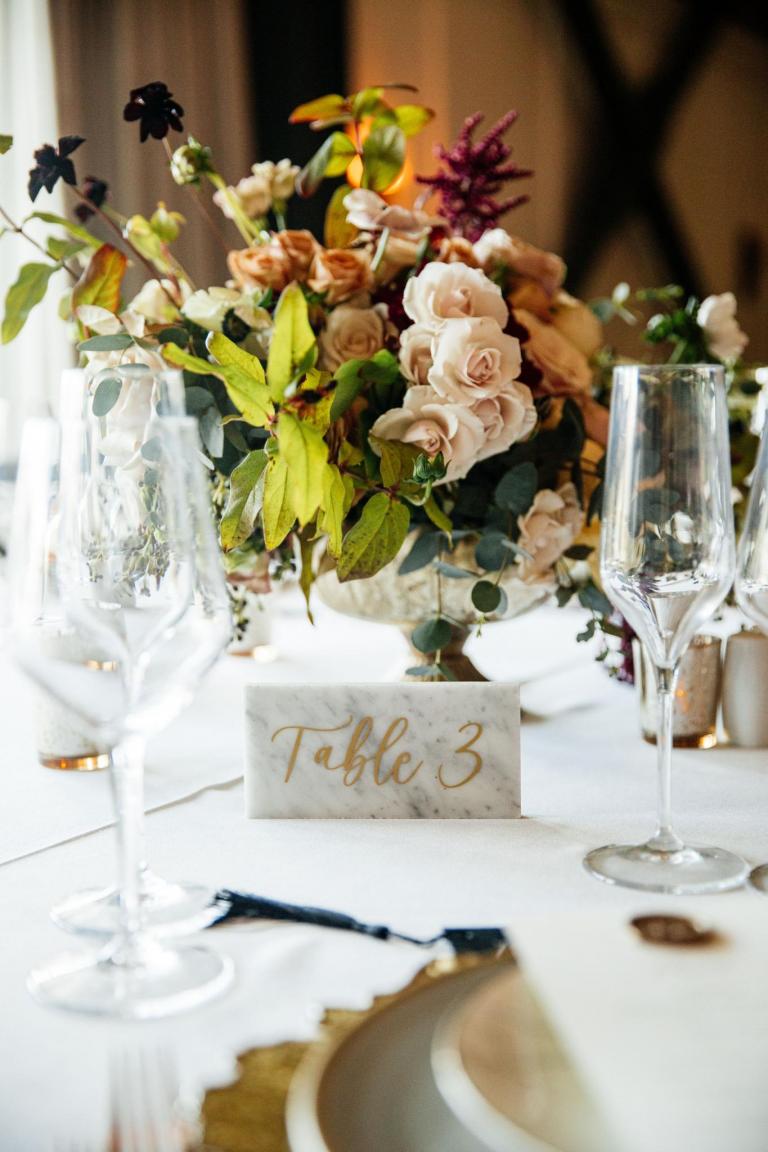 How did you choose your location?

I had always known I wanted to get married in my hometown, Newport Beach. I also always thought I would get married at the Balboa Bay Club & Resort, as that is where my parents were married and where I spent many of my childhood years growing up. But when we viewed Lido House Hotel, we fell in love with the modern but classic Nantucket style. I immediately started envisioning ideas of how to work with the pristine whites and grays, throwing in marble accents and rustic gold detailing. Once I saw the three-story cottages for the bridal suite, it was a done deal. 

BBC remained a part of our wedding weekend, as we hosted our welcome reception on Friday night at their harborside restaurant.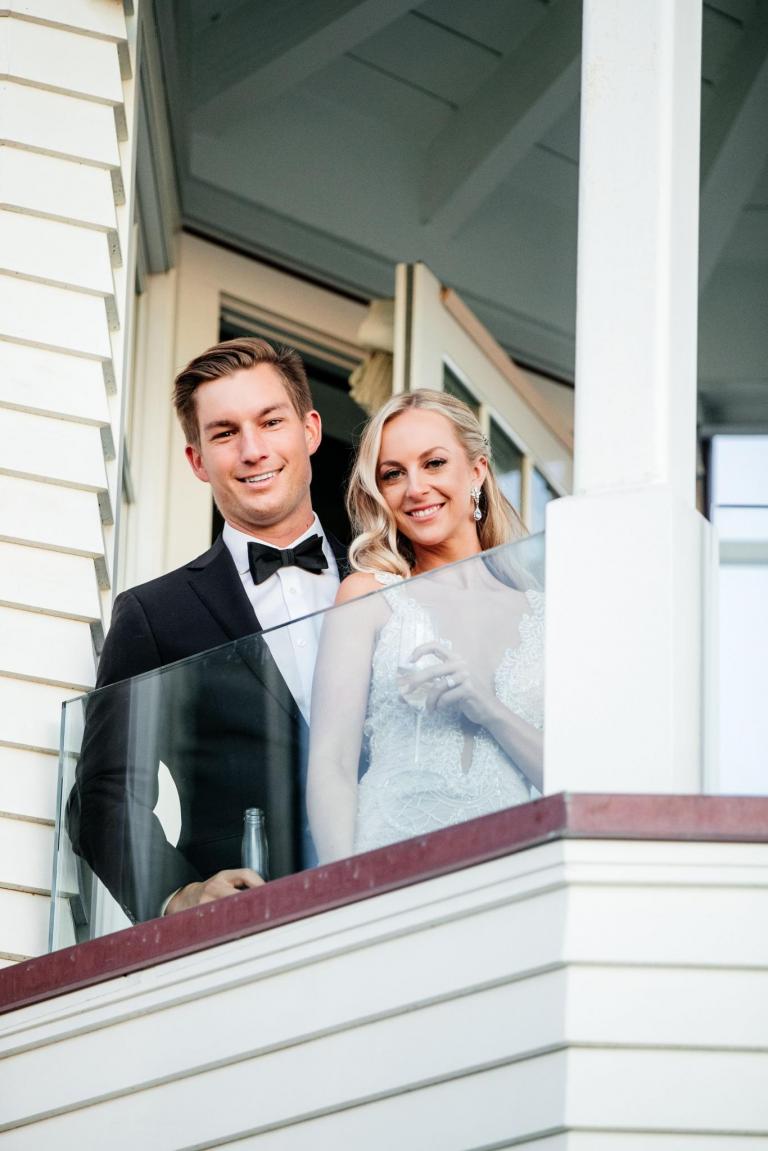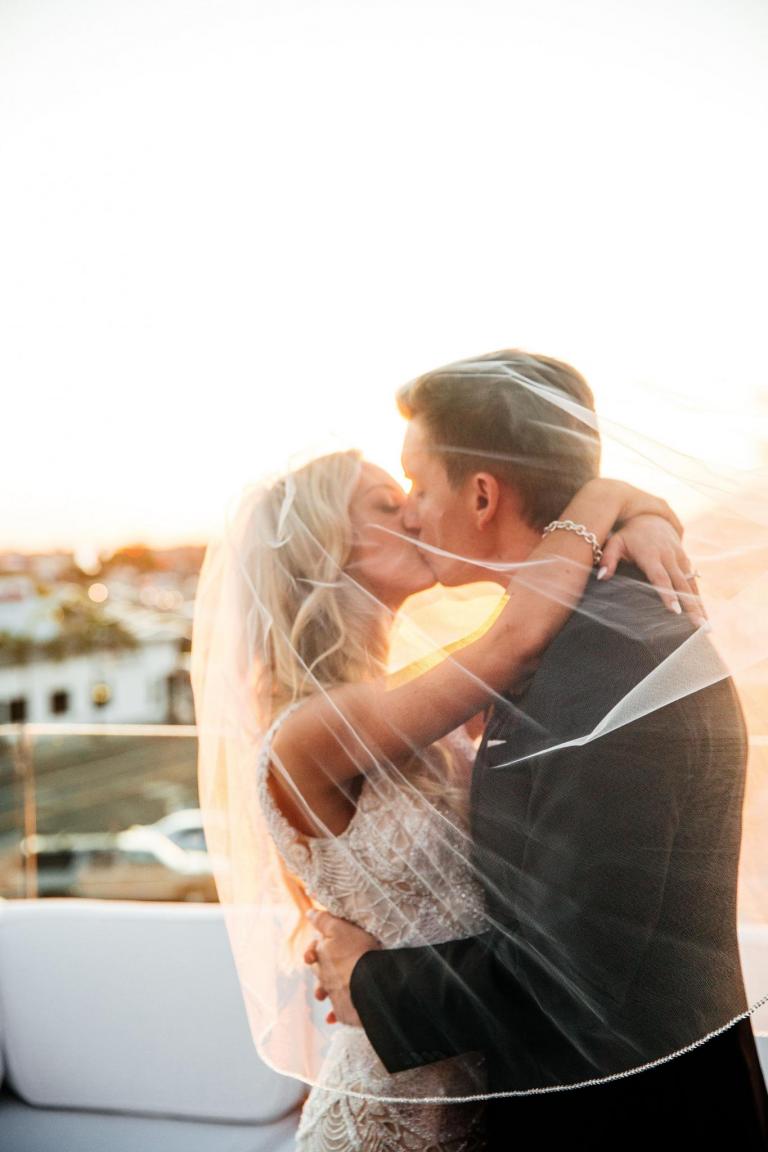 How did you decide on your bridesmaid style?

A lot of my girls were able to make it out for our engagement party, so we took the opportunity for everyone to go try on dress options together. I thought it would be beautiful for them to wear a soft gray dress to play off the whites and grays of the venue. I also wanted them to be comfortable while looking absolutely stunning, so we decided on a gorgeous wrap dress by Joanna August.

I wanted the bridesmaids' look to be very relaxed and beachy. I gave them the freedom to have their hair down whichever way they felt best and did a super soft eye and lip for their makeup to let their natural beauty shine through.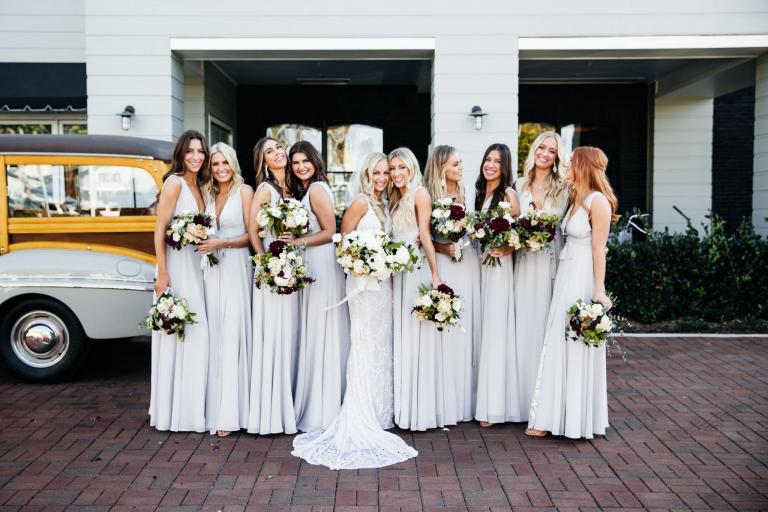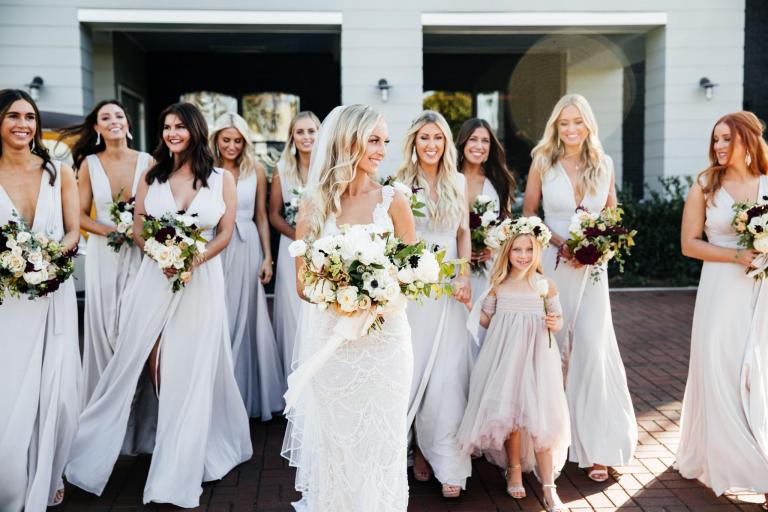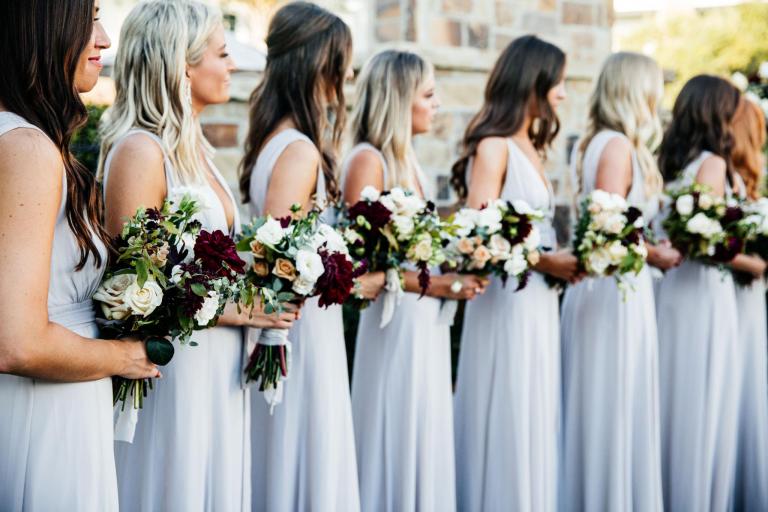 How did you find your perfect dress?

Our first wedding dress try-ons were at the Galia Lahav flagship store in Los Angeles. I quickly became obsessed with the designer's attention to detailing, intricate beading, and overall "wow" factor. The next day we did another set of try-ons at The White Dress in Corona del Mar. It was there that I tried on the Harper dress for the first time, and after comparing it to some of my favorites from the day before, we knew it was the one.
How was your experience with the Galia Lahav brand?

My experience with GL was incredible. I ordered my dress late January and it was ready by mid-June, giving us plenty of time to ooh and ahh over my beautiful gown until the big day. The custom measurements were so perfectly executed that by the time I went in for my final dress fittings, all I needed was a hem.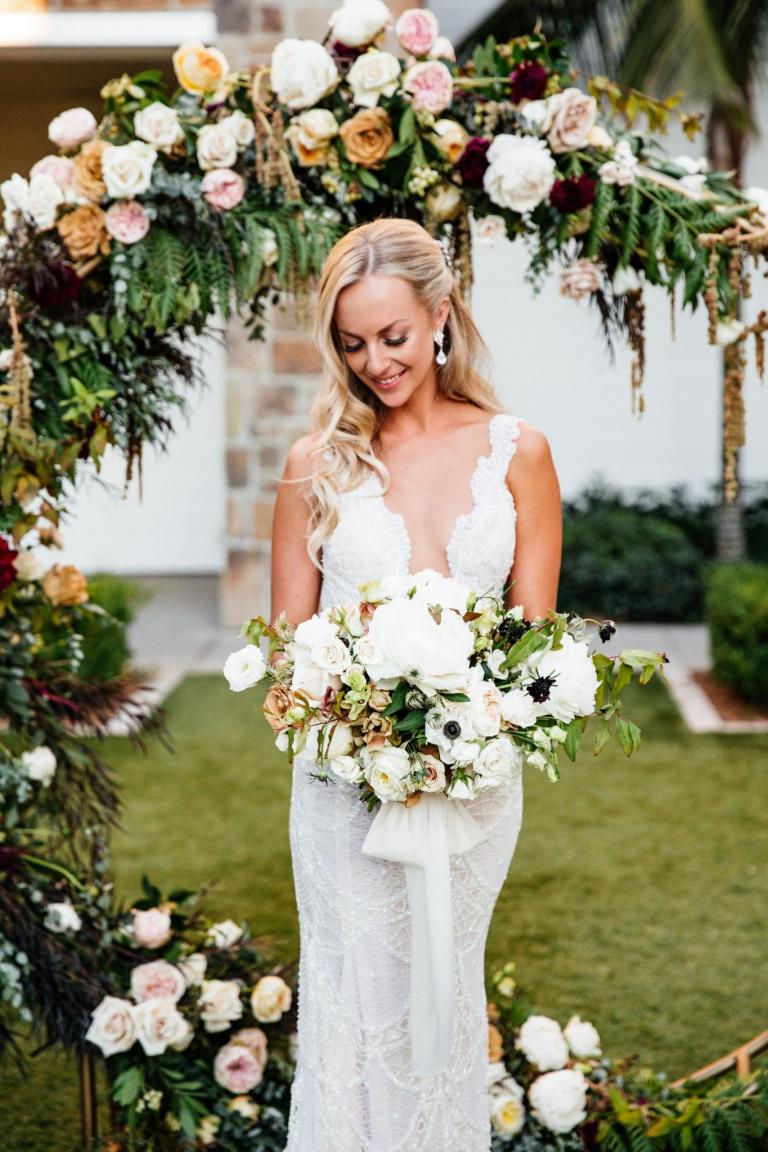 What was the most important thing for you and your husband when planning your wedding?

We wanted to make sure that all of our precious family and friends who traveled from all over the world to be at our wedding had the time of their lives and we made the most of every moment we had them in town. We started by greeting them with welcome gifts upon arrival on Thursday and Friday in their hotel rooms. We then had a welcome reception for all guests after the rehearsal dinner on Friday night, so we had the opportunity to catch up with all of our family and friends prior to the wedding day. 

As for the ceremony and reception, they were greeted with glasses of champagne upon arrival, then a VW bus photo booth and an open bar with signature cocktails available throughout the evening to make sure our guests had the best day celebrating with us.

We ended up being able to say our goodbyes to some of our close friends over a casual Sunday brunch the f0llowing morning.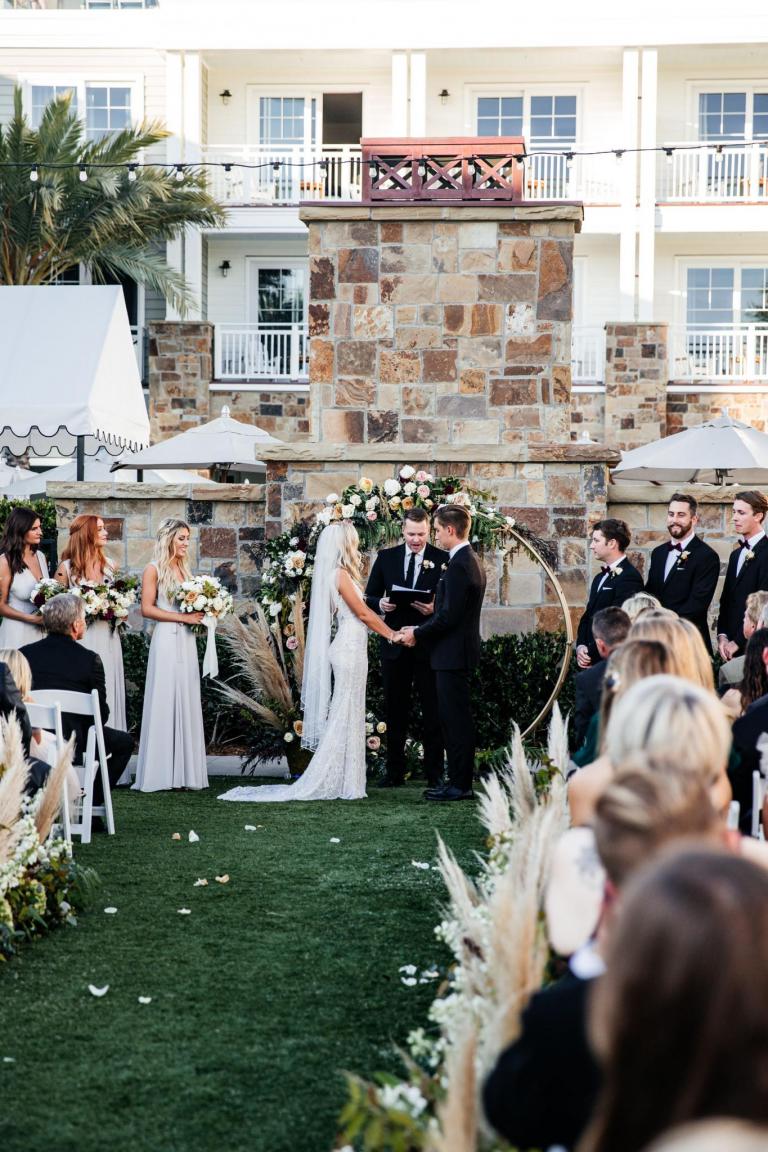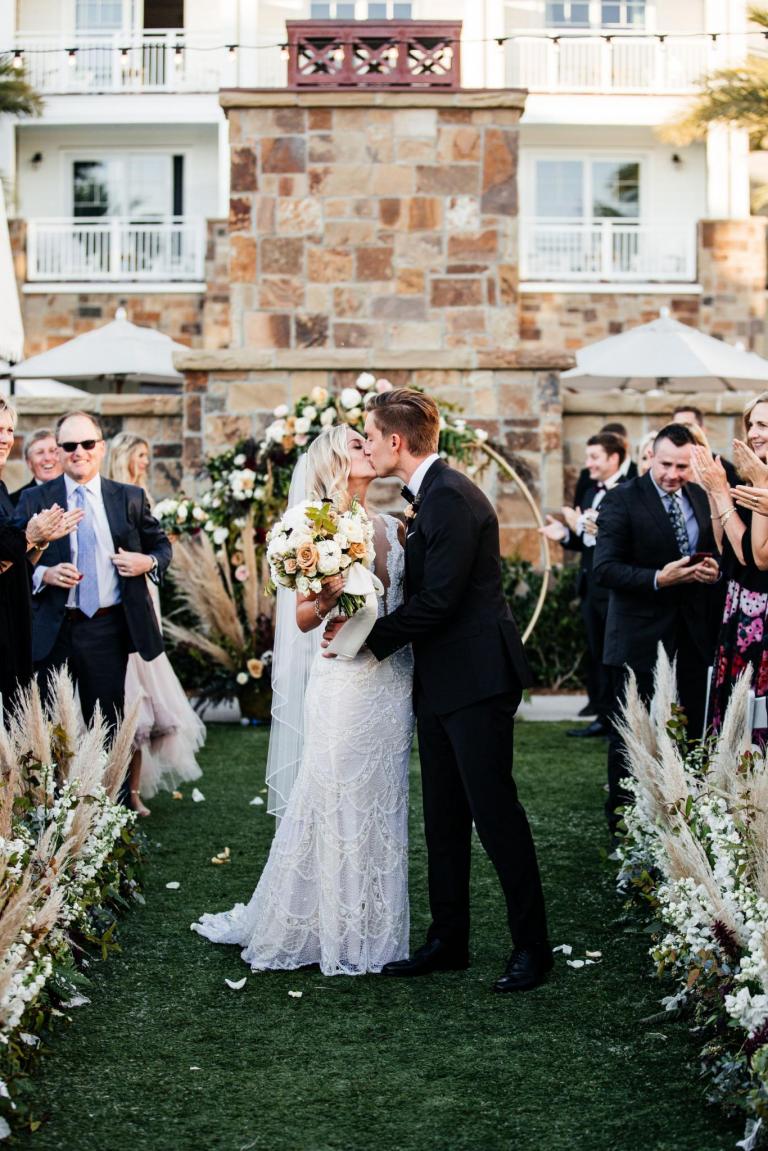 What was your first wedding song?

Our first dance song was Is That Alright by Lady GaGa. There is something about the lyrics that are so pure and honest that we immediately fell in love.
What did you enjoy the most about planning your wedding?

My favorite part of wedding planning was in the final month, seeing all of the vendors' and our hard work coming to life. We put so much time and energy into each and every detail, so seeing it come to fruition was hugely rewarding. From the disco ball and stringed lighting in the reception to the marble slat table numbers to the late-night donut bar, everything turned out better than I ever could have dreamed.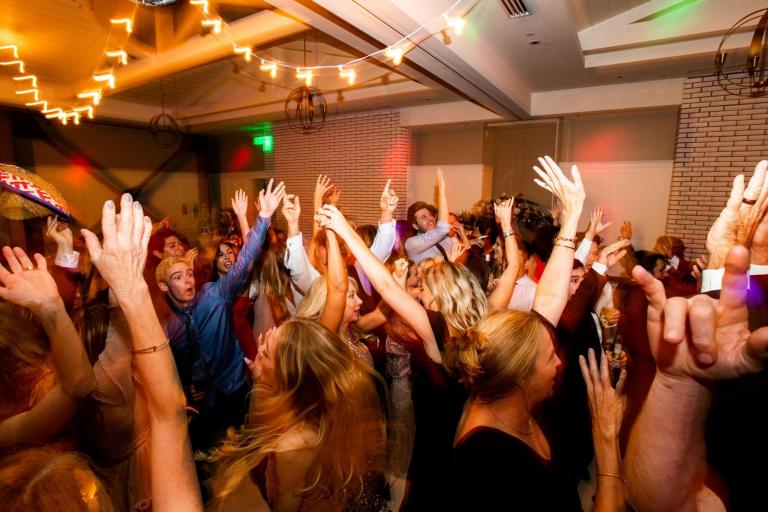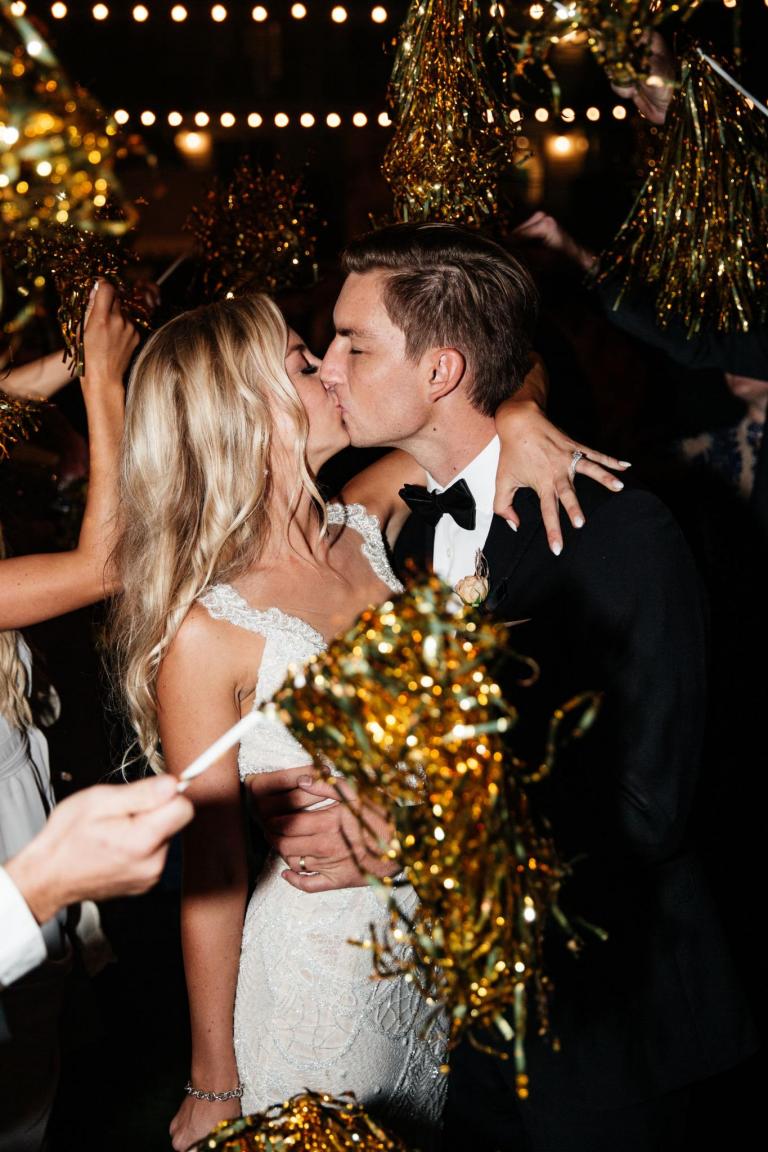 What advice would you give to all our future brides?

There are so many things I wish I had known before my wedding so here are my biggest pieces of advice. A. FIRST. LOOK. This way you can get nearly all of your photos done before the ceremony and can have more time to enjoy the cocktail hour. Your hair and makeup will look best then too!

Splurge on the minor details. The additional costs and time we spent on items such as custom napkins, ceremony programs, dinner menus, wax seals, and table signs really made a world of a difference. Those are the things that separate your wedding from everyone else's.

This is advice I had been given from one of our closest family friends: try to stick with your husband during the reception. The night goes by SO quickly and there are so many people to catch up with. Spend those precious few hours together as a newly married couple, hand in hand, soaking in every part of the night together. Make sure to take a second to look out at your reception and appreciate that everyone you love is in the same room at the same time to celebrate you.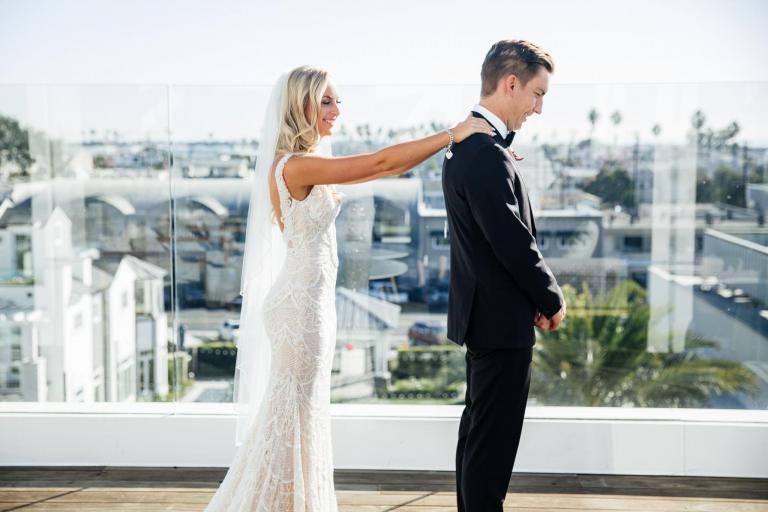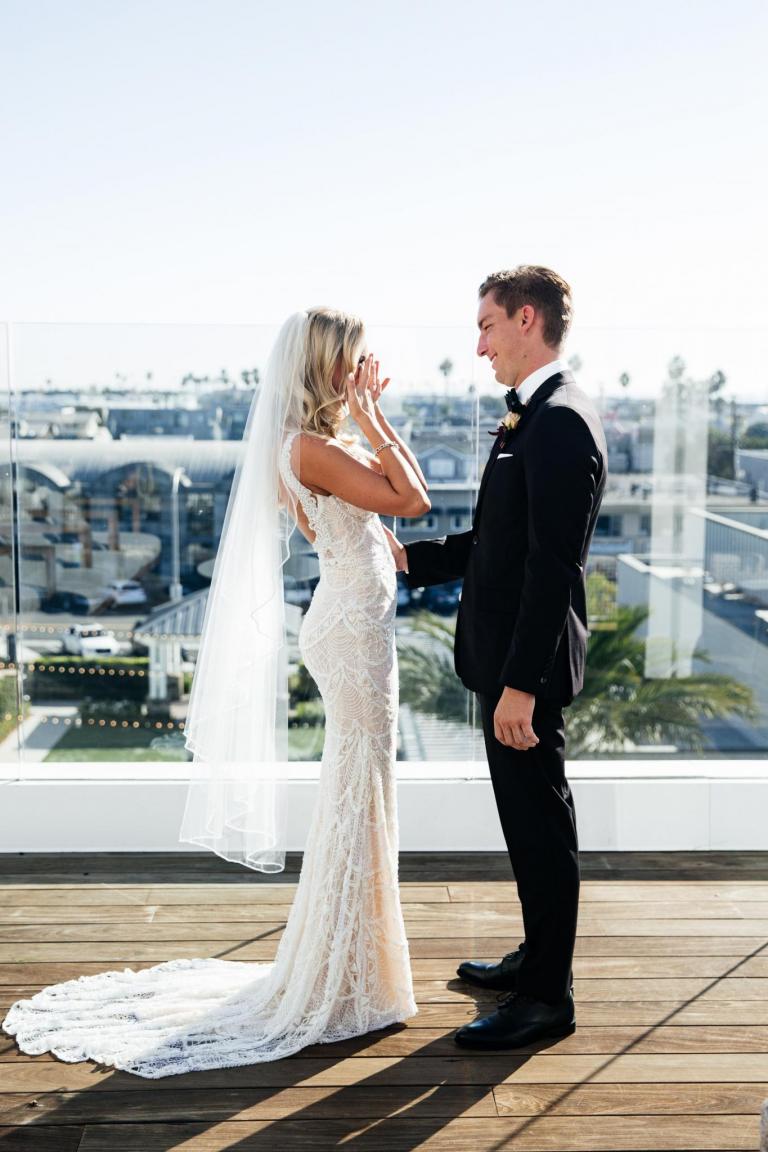 What moment from your wedding will you never forget?

I will never forget our first dance. I used to be a dancer, so this part of the evening meant everything to me. We choreographed it together one night in our apartment a week before the wedding and we snuck away before the rehearsal dinner to get in one final practice. It ended up being better than I ever could have imagined and our guests were blown away!
Finish your registration for {City} Trunk Show