FREE SHIPPING & RETURNS WORLDWIDE!

DUTIES & TAXES COVERED WORLDWIDE
Find your nearest boutique
Our #GLBride of the week is the beautiful Andrea Revenant, who wore a custom GL design on her special day. Staying true to their own unique style, Andrea and her fiancé celebrated this new chapter in their life with an outdoor wedding surrounded by family and friends. In the following interview, Andrea shares with us the moments leading up to her big day and how she created her dream dress with us. As told by Andrea: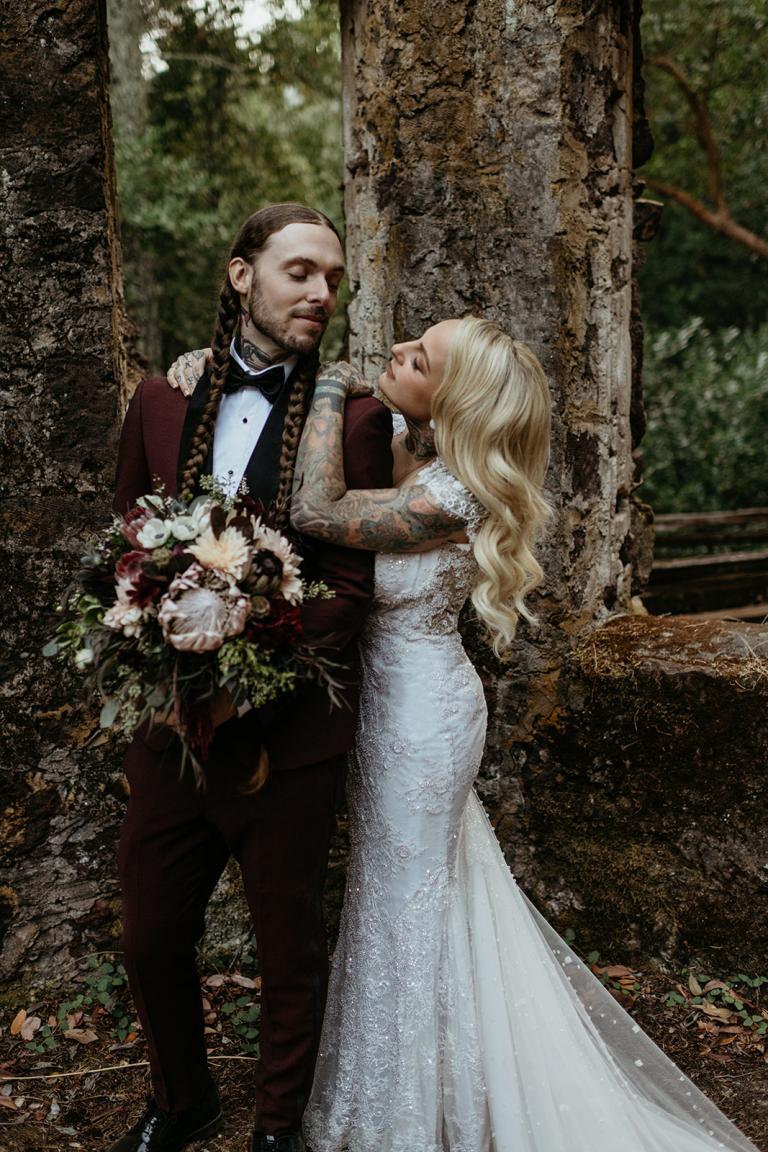 How did you meet your husband? Tell us a little bit about your relationship.

I met my husband, Grant, 7 years ago. He is a musician and joined a band with a friend of mine. He saw me out one night and asked a mutual friend to introduce him to me. Apparently I wasn't very amused. He started following me on social media and the more I saw and learned about him I actually developed a huge crush on him. He was so unique, sweet, and attractive. We didn't see each other until 6 months later. I went to a show and told my friend I'm only going because I'm hoping this guy is there. Later to find out he had asked my girlfriend to invite me that night because he was trying to find me too. We were so nervous around each other this time we could hardly make eye contact. After about 6 hours of our friends waiting for us to make a move, he asked me on our first real date.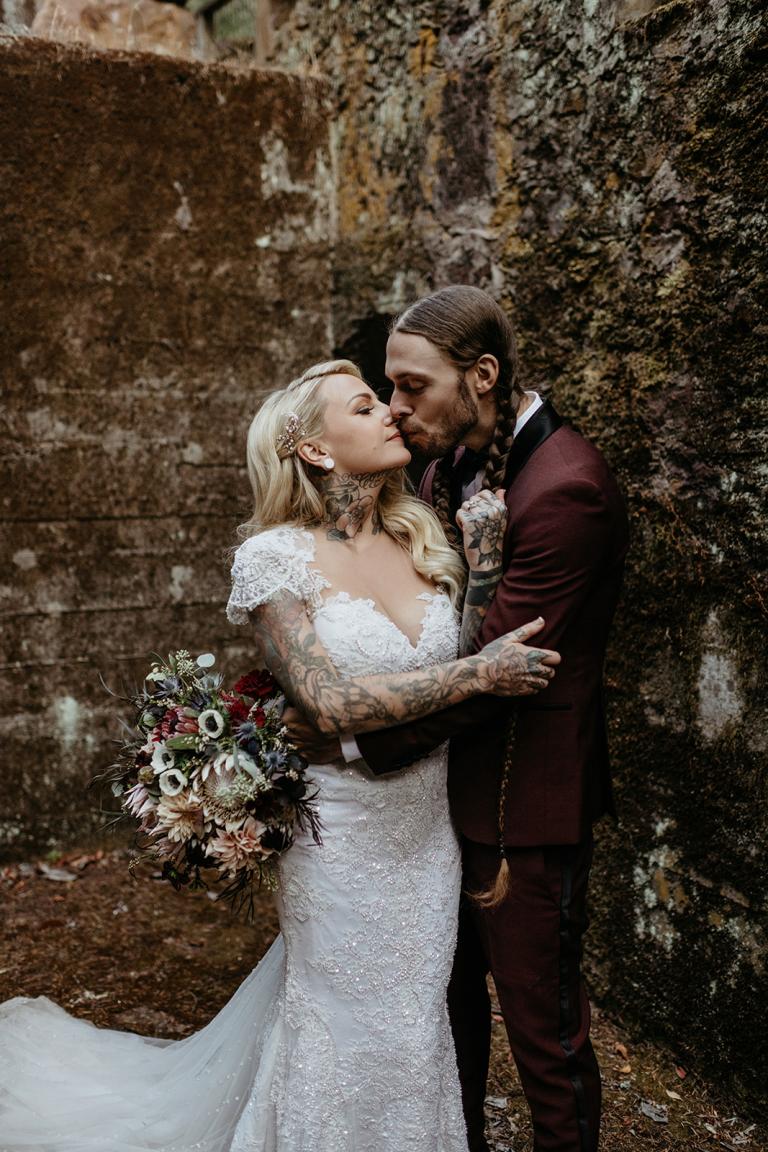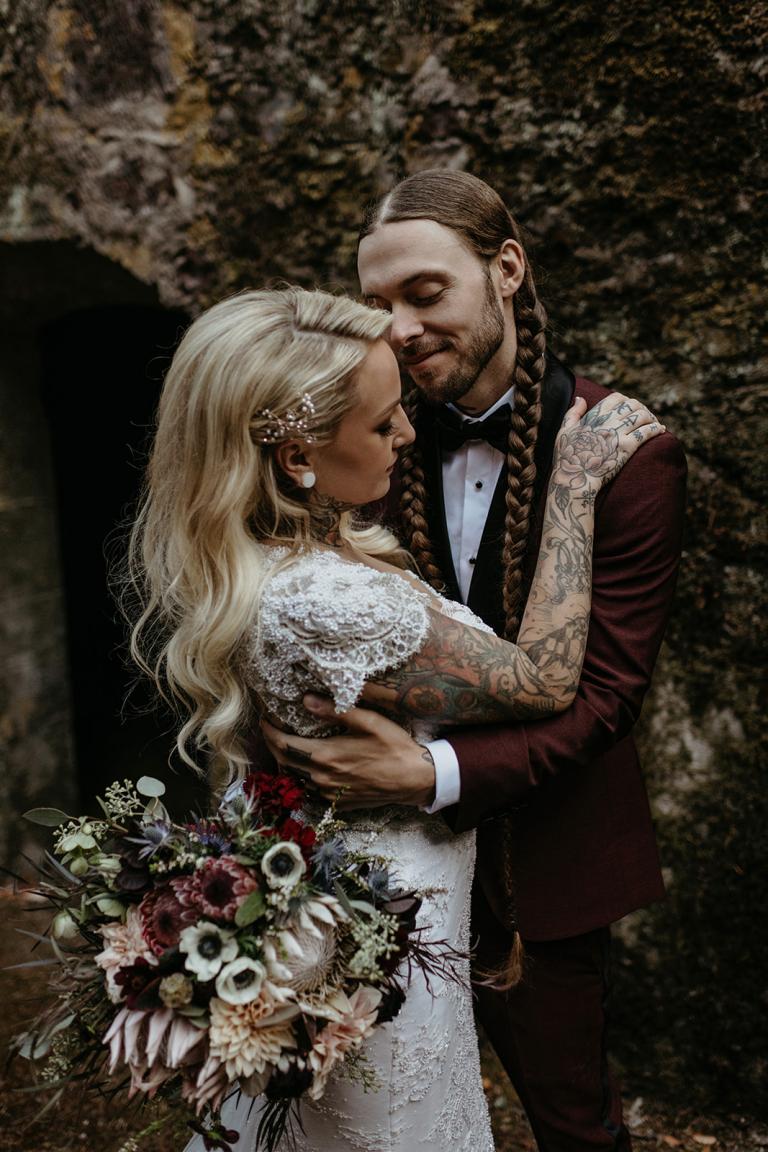 How did he propose?

Soon after dating Grant, he took me to northern California to meet his family. They live in a very special place in Sonoma County called Glen Ellen. Right next to his parents' house is Jack London State Park. Grant grew up going there and we'd take hikes through the park every holiday we visit. This part of California became very special for me as well.

Our favorite place in the park is called The Wolf House. A house the famous author Jack London built for him and his wife Charmian. The house burned down but the stone ruins still remain. At certain times of the year, moss grows all over the ruins and it's absolutely beautiful.

One trip, for the 4th of July, I asked him to walk through the park with me. We always talked about getting married there so I was very annoyingly bringing it up the first half of the walk not knowing at all he had a ring in his pocket that day. We walked up the stairs of the wolf house and he turned my shoulders to face him, got on one knee with the prettiest ring passed down from his grandmother, and it took me about 2 hours to process that he just proposed.

We walked back to his parents' house where his family was waiting with champagne to welcome me into the family and we celebrated.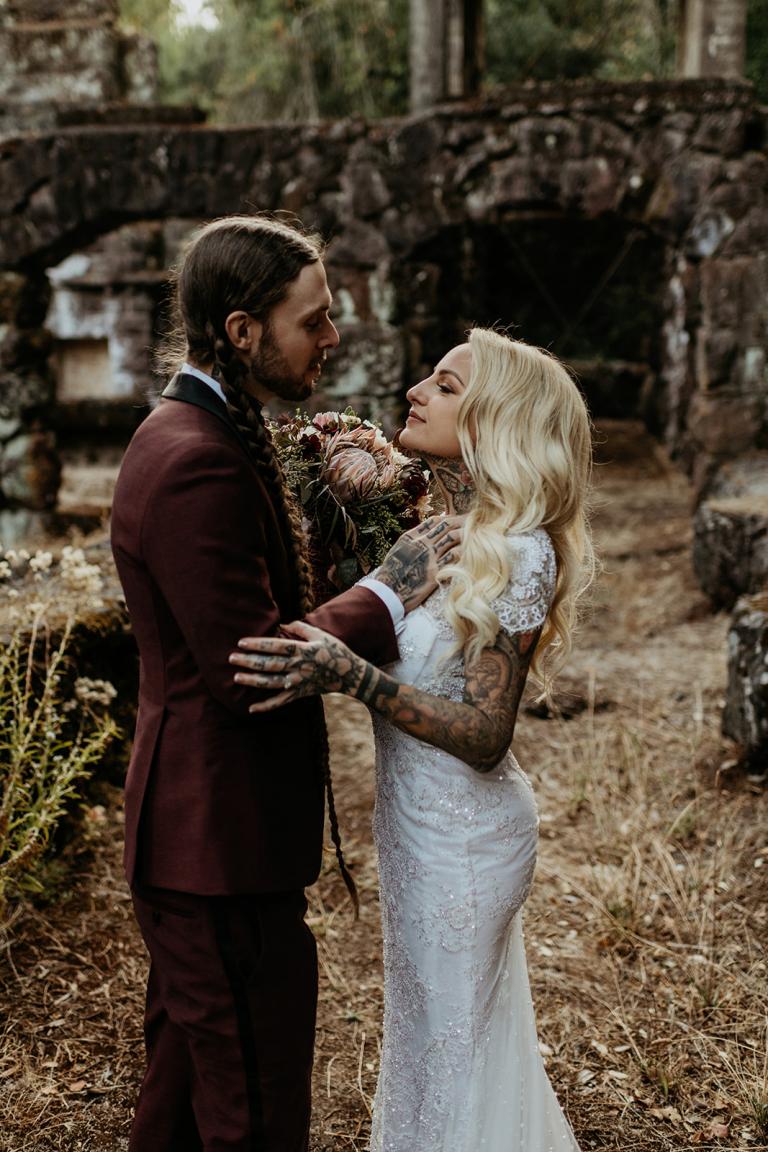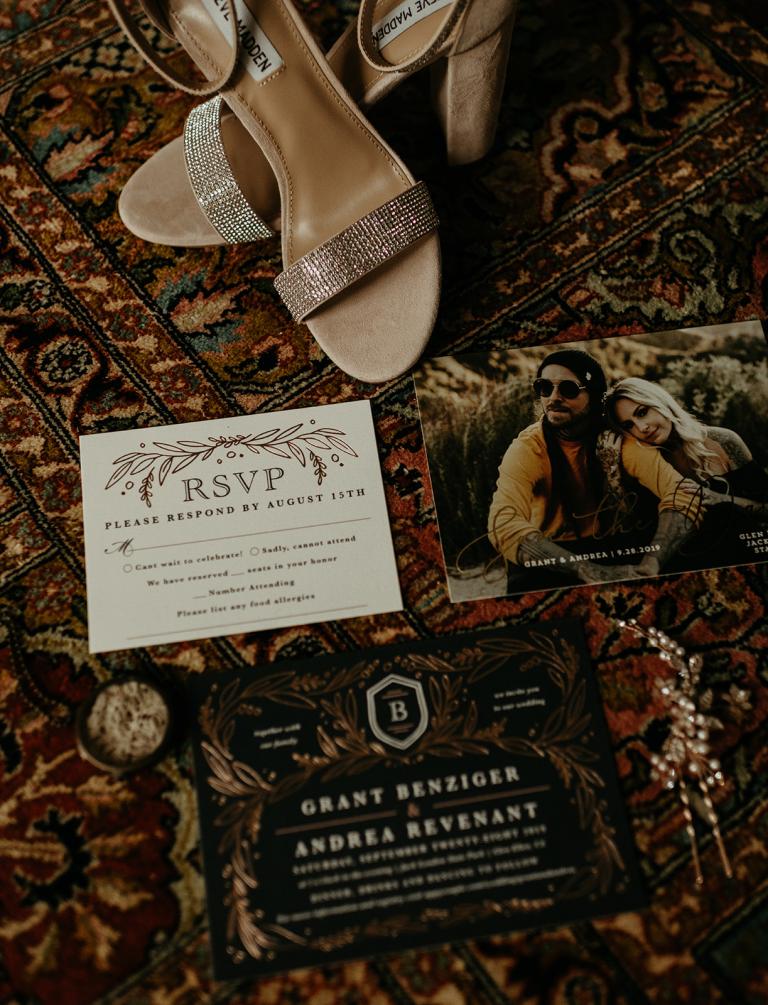 How did you start planning your wedding? What were the first steps?

We returned from our trip and I had my best friend's bachelorette trip the next weekend. I had been following Galia Lahav for over a year already because I had come across their dresses and knew if I ever got married one day, this is where I want to get my dress. I woke up the first day on the trip and Galia Lahav posted the most beautiful dress that day. I couldn't wait to get home to call so I snuck outside and called their Los Angeles store to make an appointment.
Did you do any beauty or fitness prep for your big day?

I definitely went on a diet and worked out the year of my wedding, I lost a good amount of weight, was strict, and was feeling good. Then I made sure to pamper myself the weeks before as a reward with a nice massage or things to stay calm.
What was your wedding theme?

I wouldn't really say we had a theme, I just cared a lot about staying true to us and complimenting the already beautiful area and color tones. 
How did you decide on your bridesmaid style?

I know from experience it's nice to be able to pick the style of your own dress so you're comfortable. So I picked a deep burgundy color and found a company with a lot of style options for my friends to choose from.
How did you find your perfect dress?

I found you really don't know what kind of wedding dress is best for you until you try some on. I had a certain dress saved for months and was so excited to put it on that day, but with my body type, it looked ridiculous on me. I think a lot of girls who don't have the modern-day tall slim body can be discouraged by this but there is a dress that is perfect for everyone.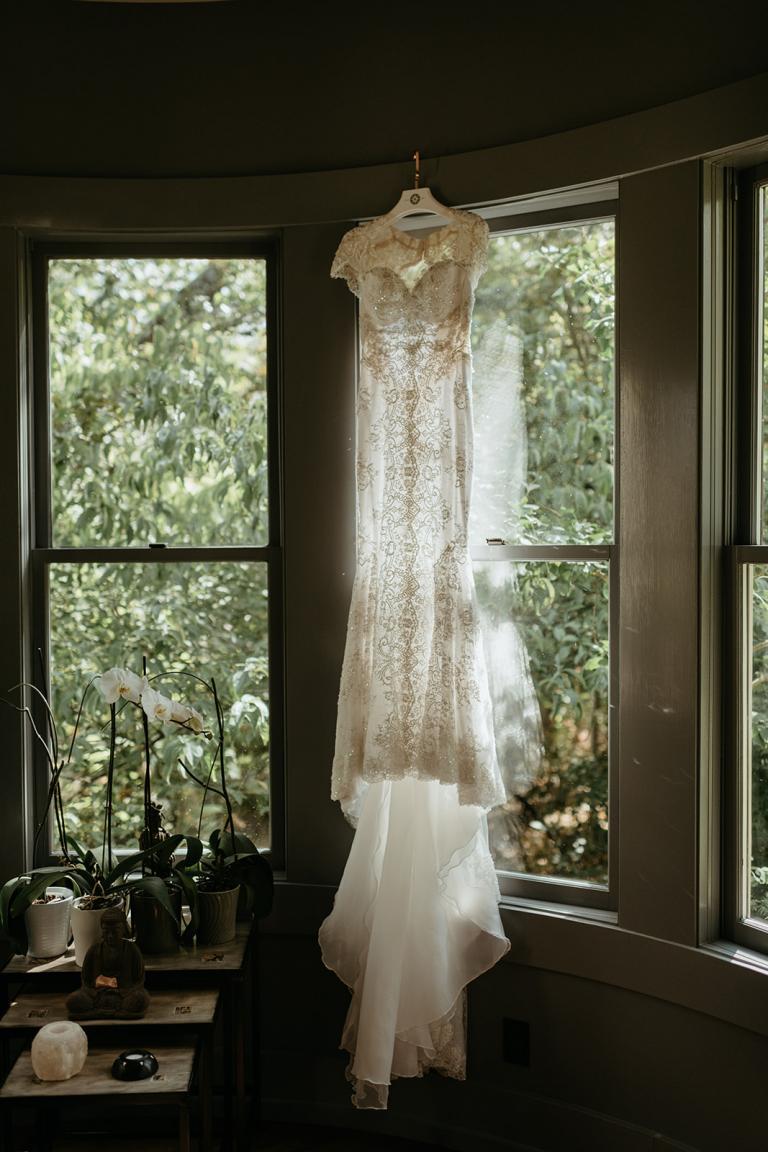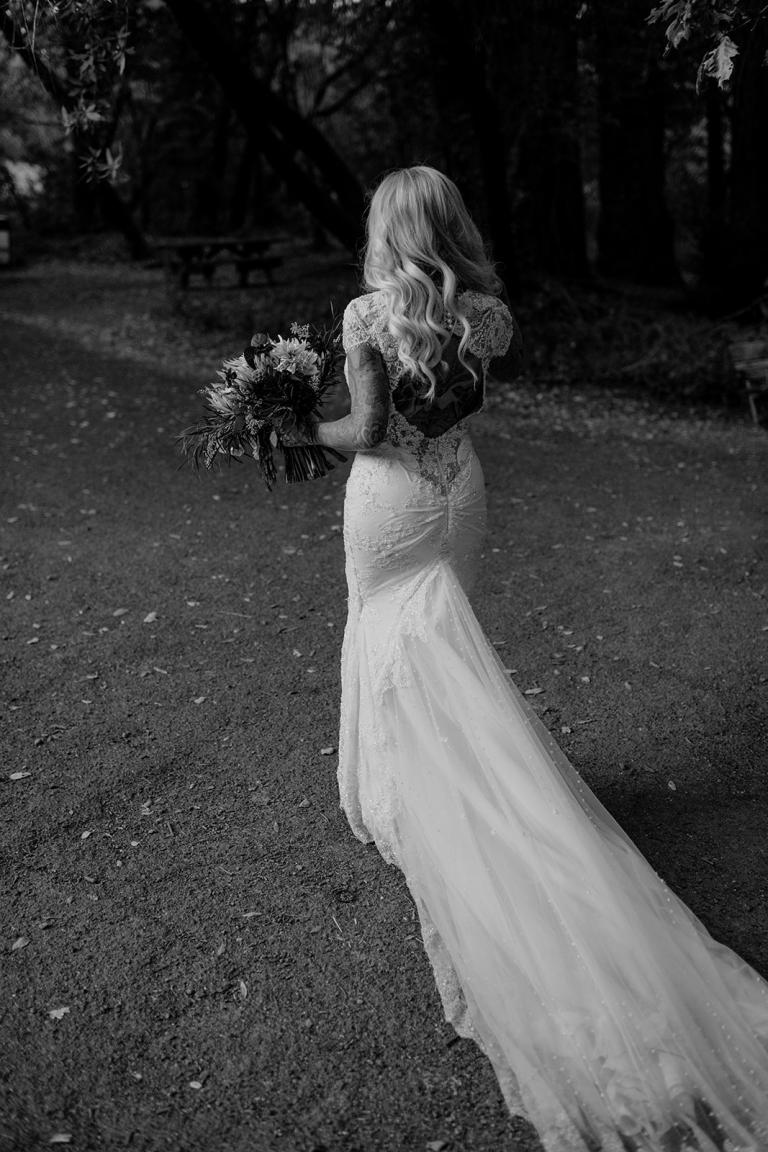 How was your experience with the Galia Lahav brand?

My experience with Galia Lahav was a dream. I was so excited on my appointment day, I came in and was introduced to my consultant, Kaila. I immediately felt comfortable and connected to her and she was an angel throughout the whole process. As I tried dresses on I learned that 1. I am super picky and difficult, and 2. I liked the top of a particular dress and the bottom of another. They let me know I could create a custom dress unique to me and my wedding day.

Then they informed me Galia Lahav was in town for a trunk show and was there that day and asked if I'd like to meet her. She came into my dressing room and was the coolest, cutest woman in leopard print I'd ever seen. She measured me, sat down with me, and drew on a piece of paper the back of my dress and we got to design it together. I left that day and it all truly felt like a fairytale.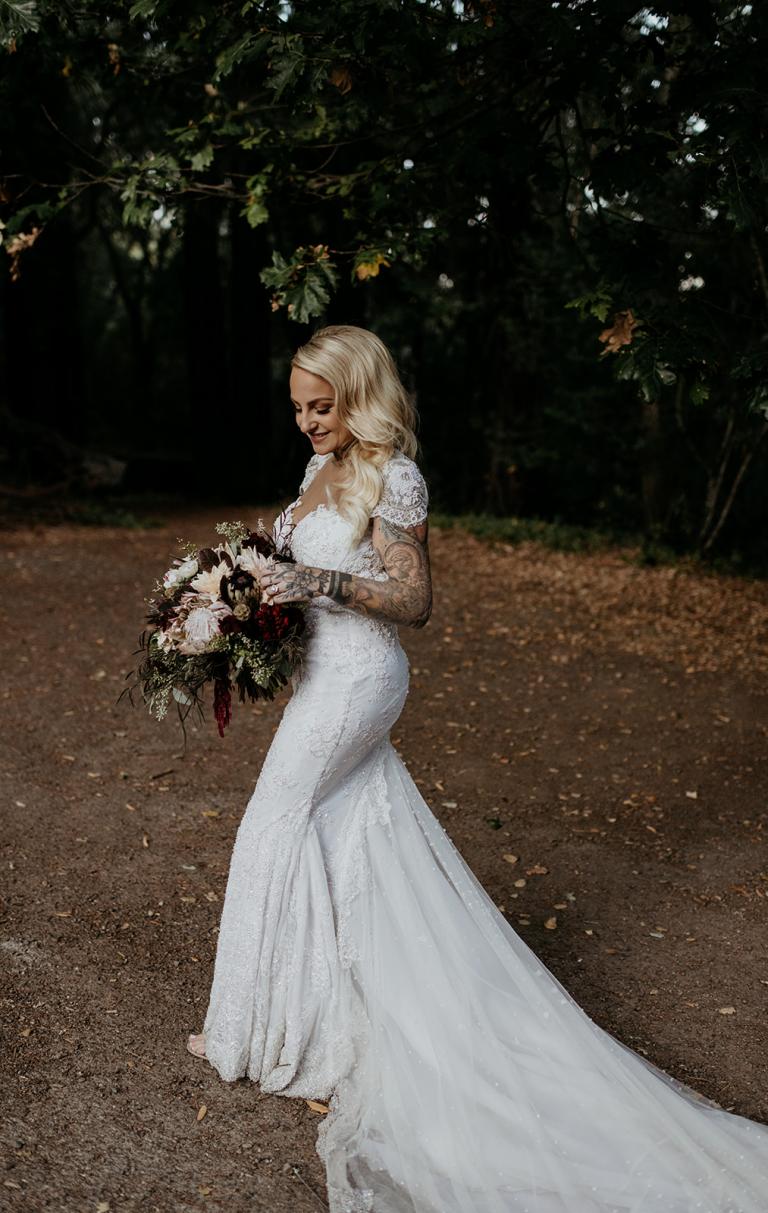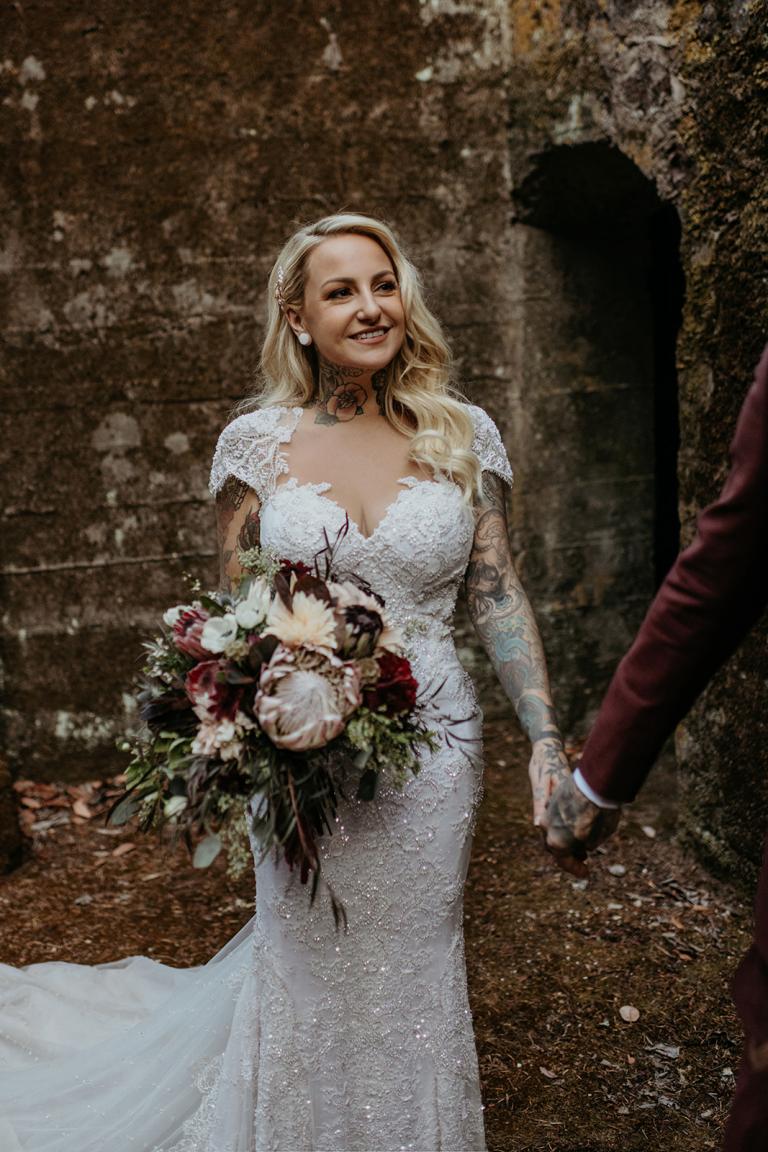 What was the most important thing for you and your husband when planning your wedding?

The most important thing for us was making our wedding truly represent us instead of following tradition and what we were supposed to do. We also wanted the ceremony to be loving and warm for our family and friends. It was truly beautiful and the best day of my life.
What did you enjoy the most about planning your wedding?

Bringing all our loved ones together and seeing everyone get to know each other and bond through the process. Also, all the love you feel for your significant other through the process and especially on your wedding day.
What advice would you give to all our future brides?

I would say to vocalize everything you would like from the beginning and make sure you're truly comfortable in your dress, but also to trust this company because they are the best and really know what they're doing. For me, no other wedding dress company compared to the quality and design of Galia Lahav.
What moment from your wedding will you never forget?

A friend of mine wrote to me the morning of my wedding with a list of tips she appreciated on her wedding day. One of which was that everything will fly by on this day, and to take a moment to step away and watch your wedding. Watch all your friends and family you brought together celebrating. I did this at night and watched our tent lit up and it's a memory I'll never forget.
Finish your registration for {City} Trunk Show