FREE SHIPPING & RETURNS WORLDWIDE!

DUTIES & TAXES COVERED WORLDWIDE
Find your nearest boutique
Our Bride of the Day is McKenzie Caldwell Pope, an extravagant bride with such an inspiring story enriched with true love. It is astonishing to be able to hear another brides story that can inspire a chain of other brides to be. McKenzie wore the Tiger Lily from Galia's Les Revs Bohemian Collection filled with sheer beauty to fit a beautiful character.
We planned our wedding within 6 months, so I didn't have much time to make a decision on the "perfect dress". I followed and fell in love with the Galia Lahav Instagram page shortly after we got engaged. Each post made me more and more eager for my special day. I am originally from Dallas, Texas and saw a post about a Galia trunk show at Nieman Marcus in Dallas. Although, I live in Michigan now, I made sure to make the show in Dallas! When I arrived, I selected four dresses and the Tiger Lily Dress was actually the second dress I tried on. I knew I had found the one. It was everything I was looking for in a wedding dress…. lace, pearls, sleeves, deep V to add drama and of course a little BLING!
McKenzie was elegant and regal in the Tiger Lily gown from Galia's Les Revs Bohemian collection.

Bridal Musings
I met my husband (Kentavious Caldwell-Pope) in Dallas, Texas three years ago. He plays for the Detroit Pistons and they were in town to play the Dallas Mavericks. At the time, I was working for a local designer and we were hosting an event at a lounge in the city. Kentavious and his teammates had an extra night in town and happened to show up at our event (fate!). As the night went on my friend noticed him staring at me, but he was too shy to speak. He ended up asking my friend to introduce us and….. the rest is history!
I have a son from a previous relationship who was only 1 year old at the time we met. I have always been extremely protective over my son, Kenzo, and hadn't dated anyone else since he was born. I didn't allow Kenzo and Kentavious to meet until about 6 months into our relationship, but from day one they have had an unbreakable bond. The way he loved my son, made me love him even more. Even three years later, to see them together still makes my heart melt. At that point, I knew he was the one.
The highlight of my special day would have to be Kentavious's reaction when he saw me walking down the isle. I saw him crying and it made me cry! I told my wedding planners that my number one goal was to make him cry and well… we accomplished that goal!
At the end of our reception Kentavious did an impromptu "serenade." He cleared the dance floor to where it was just me and him and did a lip sync to various artist from Boyz II Men to Usher and even Justin Bieber. LOL! It was so sweet because he is a shy guy and while we were dating he would express himself by sending me songs to listen to when he wanted to convey his emotions. He had everyone in the room singing, it was priceless.
The Galia Lahav staff was so awesome! The lady who helped me was actually one of your models. I forget her name, but she was so sweet. From start to finish the staff was so accommodating and helps me to complete my fairy tale. I can't thank you enough!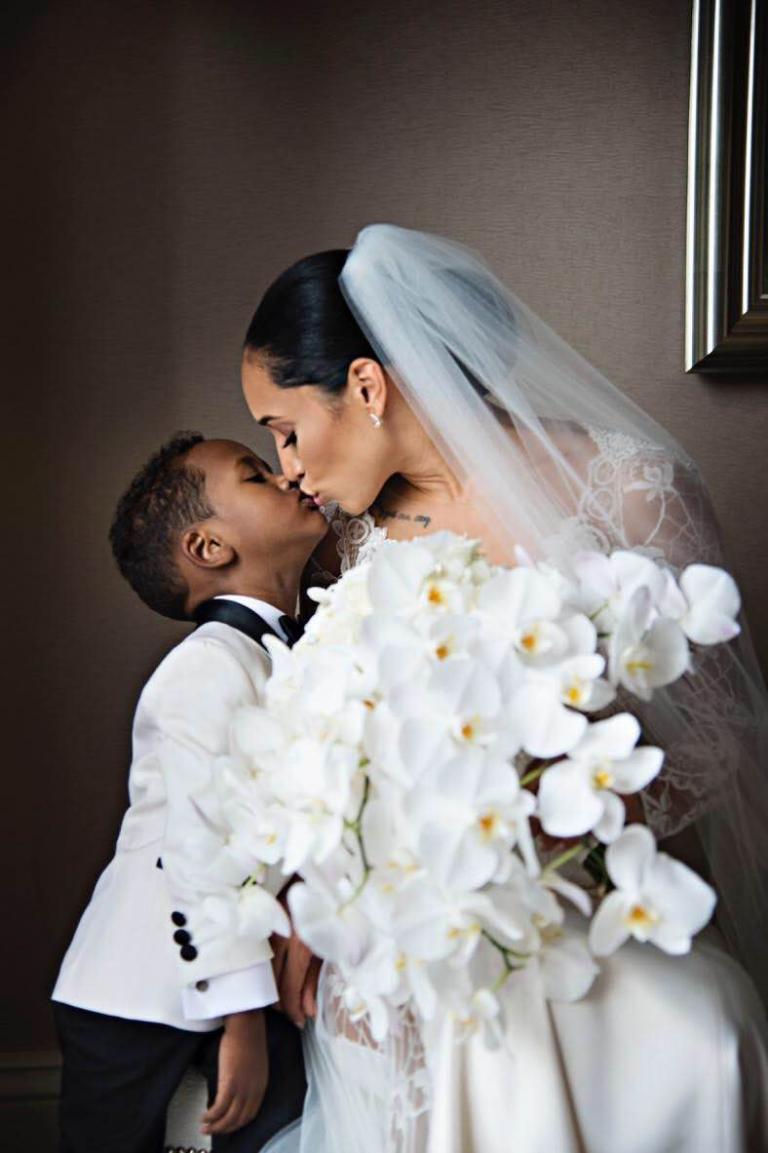 Finish your registration for {City} Trunk Show