FREE SHIPPING & RETURNS WORLDWIDE!

DUTIES & TAXES COVERED WORLDWIDE
Find your nearest boutique
Galia Lahav's bride of the day is Bambi Krahulcsan, such a strong and inspiring woman, who wore the Flavia gown and brought her character into the gorgeous indifferent and unique gown.
The Flavia is a very special gown that innovates the bridal inspiration of the ideal wedding gown, bringing a twist into beauty. Bambi looks extraordinary and beautiful, it is inspiring to see such joy in Bambi and her husband. Congrats!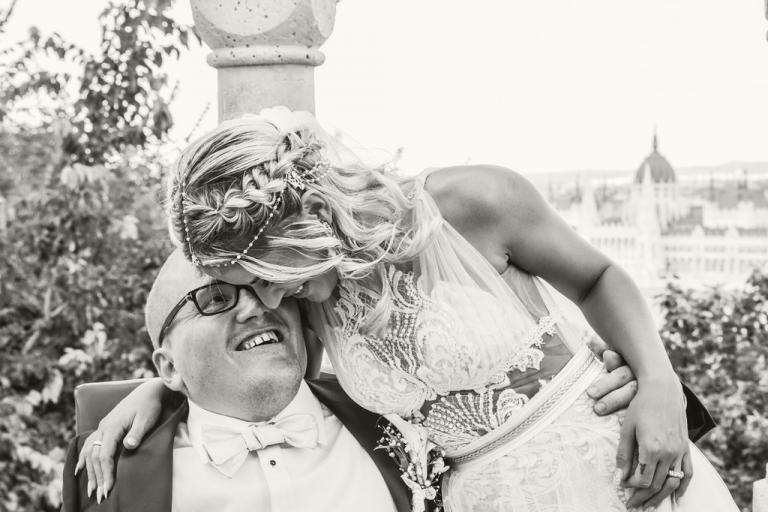 On my big day, I was wearing Flavia from the Ivory Tower collection. I felt like this dress was so unique and that it combined more styles in one dress (was a bit see-through but still covered, was A-line from the waist but the underskirt was body conscious). It was a very light airy dress yet still intricate.
When I said yes to the dress the very first thing I did is came home and googled pictures of the dress.
As my visit to Kinsley James was the first time and Galia just happened to have a show – I haven't seen the dress before. When I discovered the pictures of the dress and where it was photographed it was amazing to see that it was shot at the very same place where we intended our marriage to take place.
Nostalgically it just made me feel it was the right choice.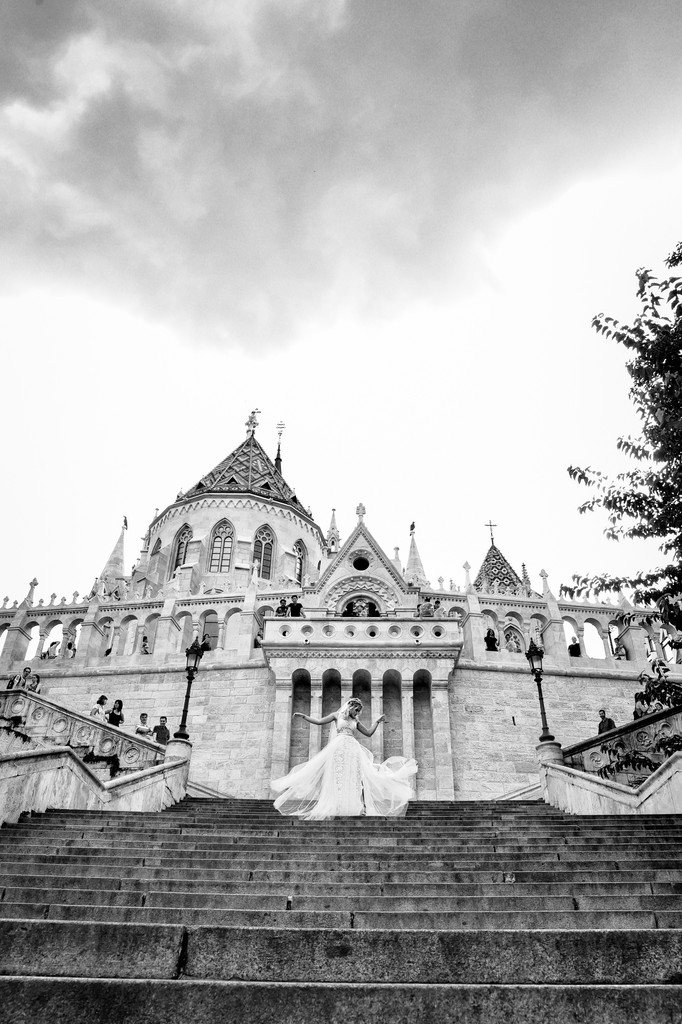 I met my husband through work, I worked in a hotel and he lived next door, we met nearly every day and became friends. But then unfortunately I have been promoted to another hotel so we hadn't seen each other for about a year. This is where fate intervened and we ran into each other again.
The gathering of my two families was an amazing feet, especially having planned it myself from America. But on the day the most special element was the first dance with my father and father in law which for me was the seal of love between the two families. Looking over at my husband on the edge of the dance floor who happens to be disabled, smiling ear to ear, made me so happy.
We played the Shoe Game ( Mr and Mrs) on the stage so it was really funny not to be able to see each other's answers but to see the reactions of the loved ones surrounding us.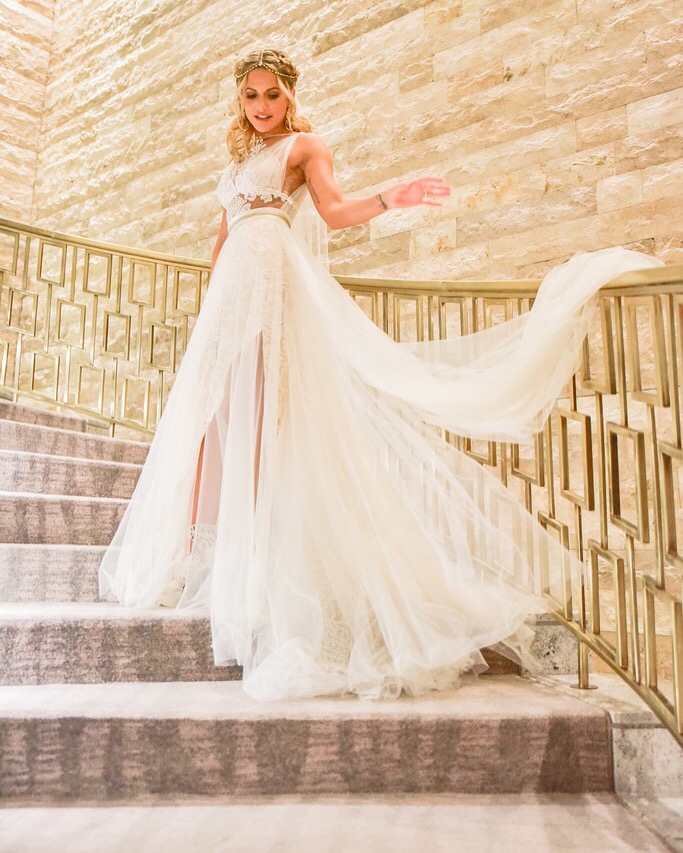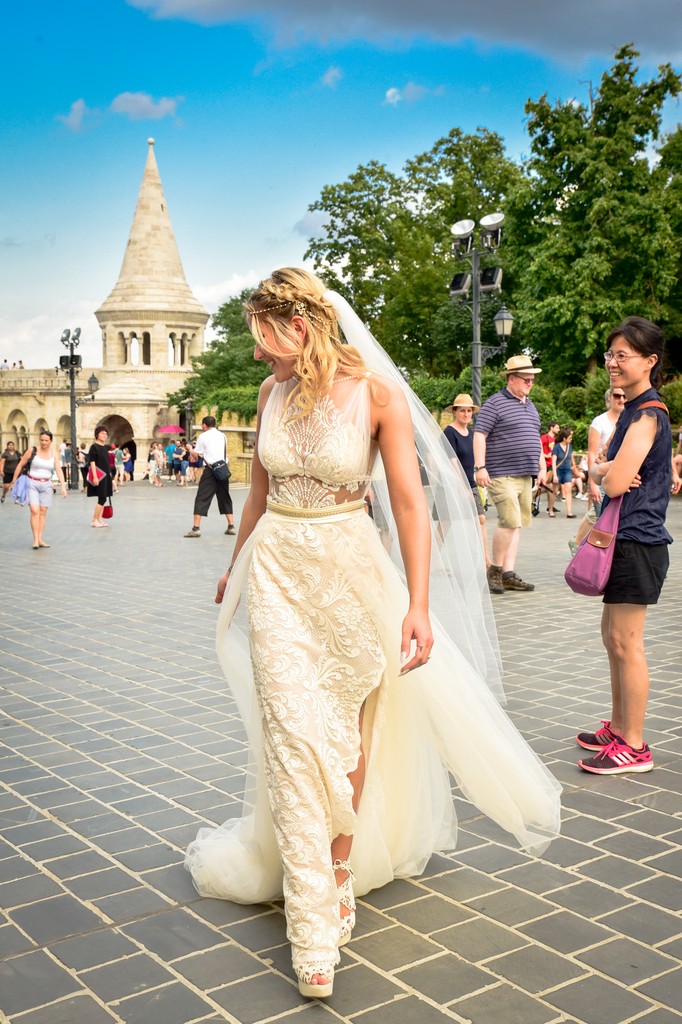 Galia Lahav makes the most amazing bridal dresses. Her style and grace continue to astonish me. Plus I have received a signed lookbook from her / her team, when she heard from KJ that I am going to get married in the Castle District in Hungary.
Thank you so much for making my day special,
Bambi
Finish your registration for {City} Trunk Show