FREE SHIPPING & RETURNS WORLDWIDE!

DUTIES & TAXES COVERED WORLDWIDE
Find your nearest boutique
Galia Lahav has dressed some of the world's biggest stars for their major events, both personal and professional. From Beyoncé's vow-renewal gown to the sleek white dress supermodel Bar Rafaeli wore to the 2019 Eurovision Song Contest, we look back at some of the most wedding-worthy outfits worn by our A-List clients. Read on to discover 7 celebrities who'll make you want to be a #GLbride. This is wedding dress inspiration at its finest!
Beyoncé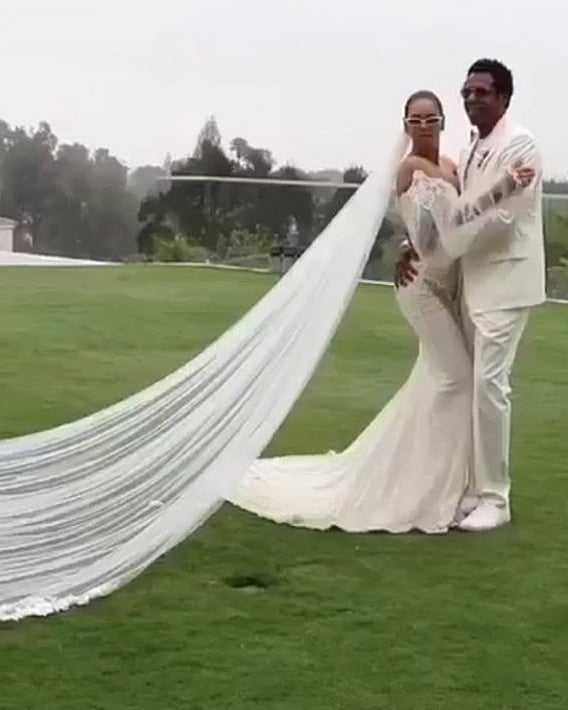 Where better to start than with the Queen herself? It was a Galia Lahav dream come true to dress Beyoncé for her vowel renewal with Jay Z last year; to be part of such an important day for the couple is an honour. The show-stopping bride wore our couture Thelma gown from the regal Victorian Affinity collection for her special celebration.
The Alma's shape and off-the-shoulder neckline looked magnificently feminine on the singer, while its blousy sheer silk sleeves suited her fashion-forward style perfectly. If you're looking for a wedding dress that's worthy of royalty, the Thelma could be the one!
Kirsten Corley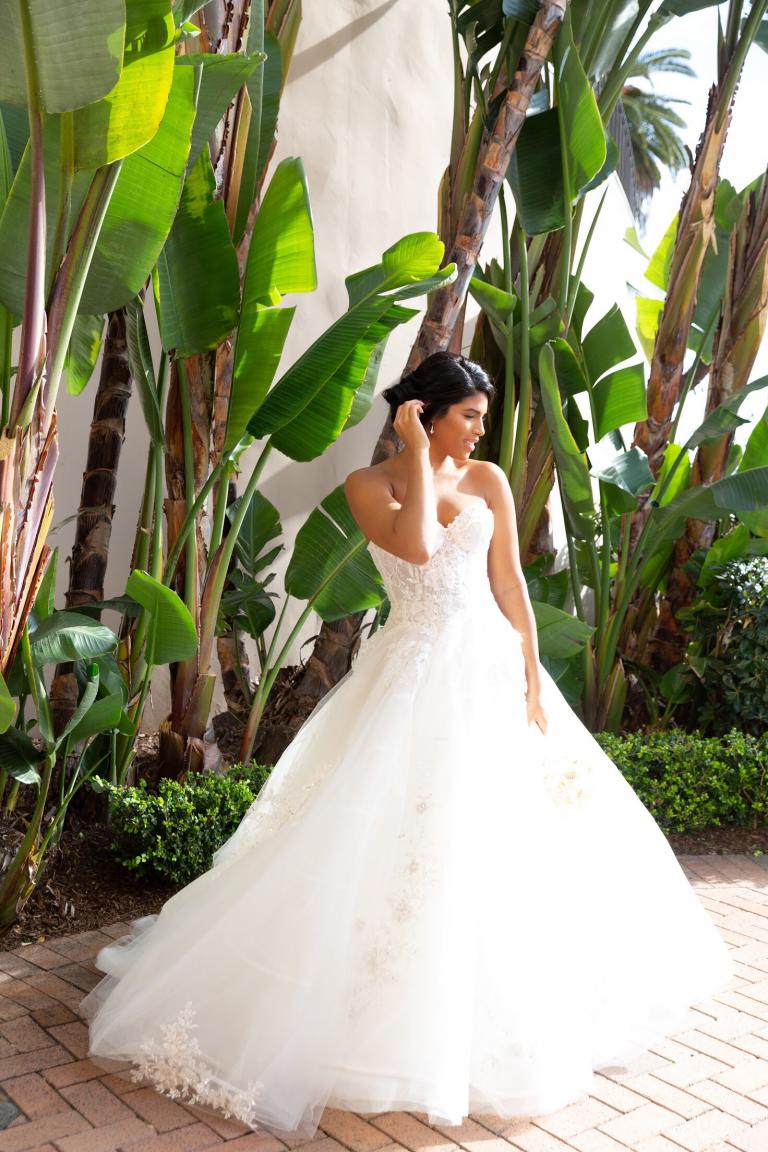 Another of our all-time fave GL Brides is, of course, the beautiful Kristen Corley. Just like Queen Bey, Kristen chose to wear a couture wedding dress from our Victorian Affinity collection on her wedding day. The floral-appliquéd Alma gown made her look like magic. She says, 'I did my searching in some Chicago boutiques first and then, after I bought my first dress and was a little underwhelmed, I came across Galia Lahav on IG and immediately fell in love. So I made an appointment in LA and canceled my dress order in Chicago. Galia was there in LA for my appointment and handpicked the dress I wore for my wedding. It was actually the first dress I tried on.'
We're not surprised that Kirsten chose to wear the Alma, because its structured strapless corset and high-waisted skirt pairing looked breathtaking on her. The ultimate wedding dress inspiration for any woman!
Gal Gadot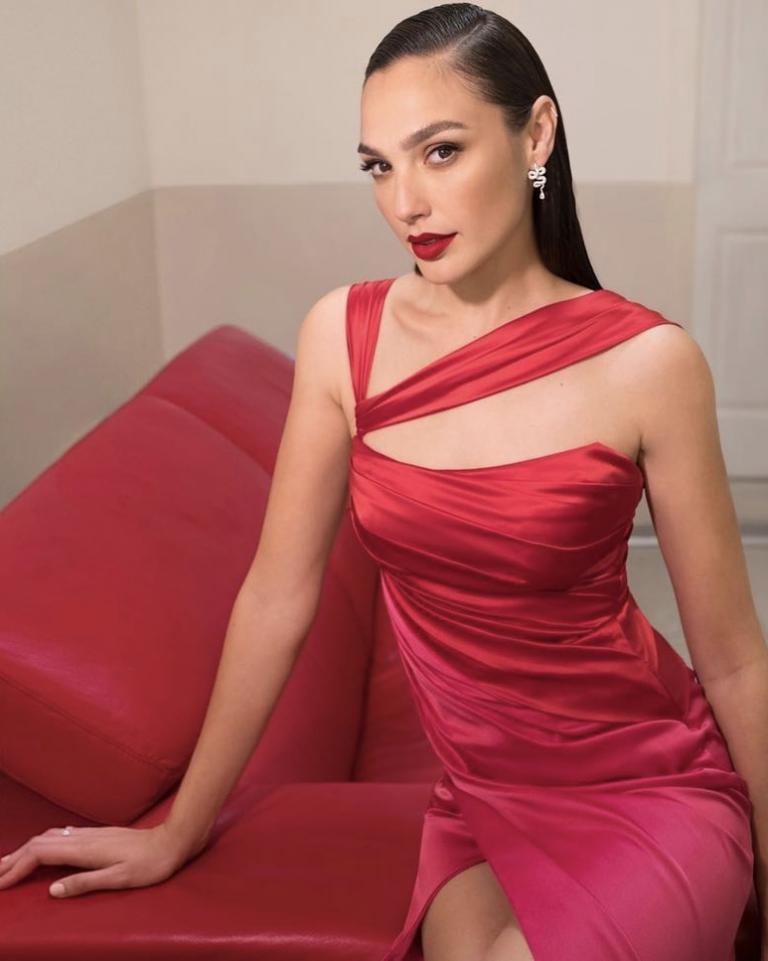 Gal Gadot's sumptuous-red one-of-a-kind gown looked glorious on her. This design, handmade by our talented couturiers, would be simply perfect in white for a #GLbride, don't you think? (Or in red, if you dare to be a different or wanted a dramatic outfit change on your wedding day!) The Galia Lahav House of Couture is world-renowned, so if you were looking for something truly spectacular, made just for you, simply take your wedding dress inspiration from a bespoke GL gown like Gal's – and we can do the rest for you.
Pia Mia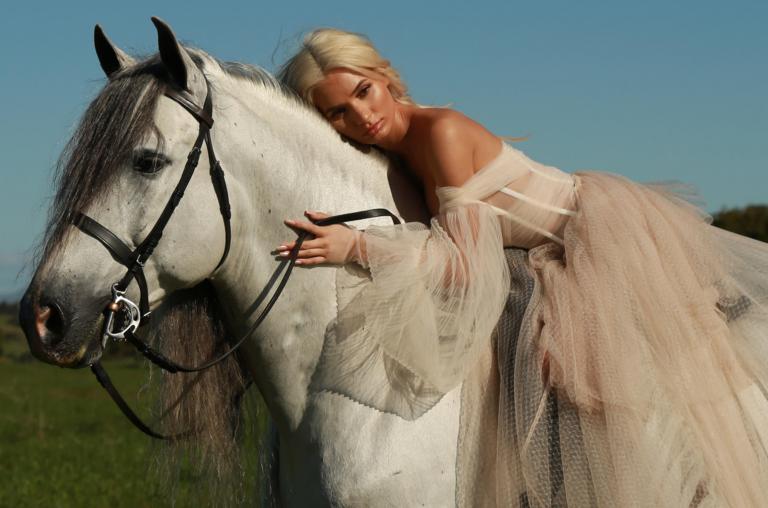 Pia Mia blew us away wearing Galia Lahav in her music video for Bitter Love. The ethereal Lucille ball and top are made in the prettiest of pink silk tulle and embellished with darling polka dots, and looked magical on the star in her video. Its light-as-air fabric floats in the wind as she rides a horse across sweeping plains. Despite being from our non-bridal collection And God Created Woman, we think the Lucille ensemble provides the perfect wedding dress inspiration for any GL bride who wants to look as angelic this.
Jennifer Lopez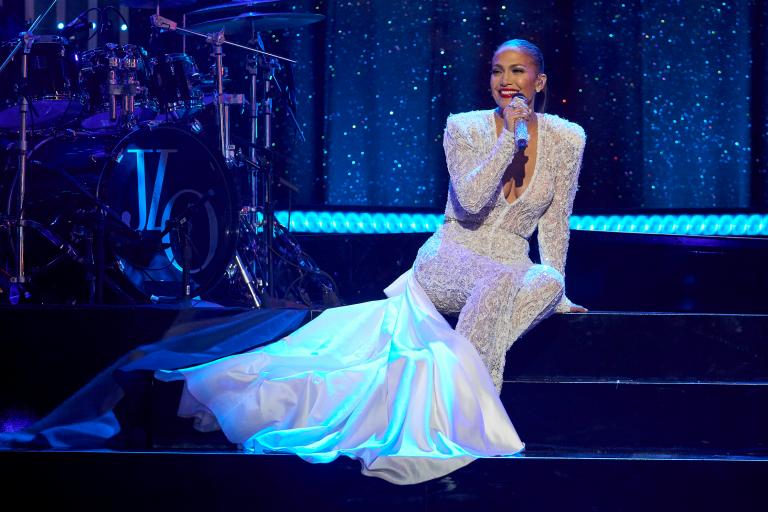 When Jennifer Lopez wore the GALA 109 Jumpsuit for NBC's New Year's Eve concert, we were over the moon. We love that another of our idols dressed in Galia Lahav for such an exciting event, and loved even more that she chose one of our bridal jumpsuits for the occasion! Anything that sparkles is ideal for a New Year's celebration and the GALA 109 is embroidered with delicate beads that shimmer in the light. For a bride who's looking for an alternative wedding look, this jumpsuit, with its plunging neckline, statement bow and sexy '70s aesthetic is just the ticket.
Bar Rafaeli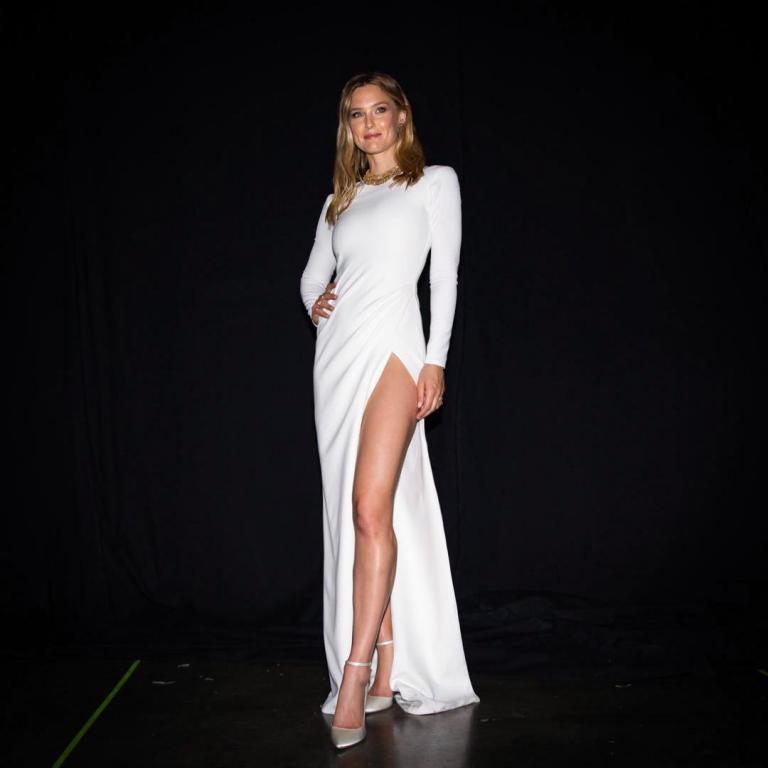 Bar Rafaeli is elegance personified in this simple white gown. Its high neck and long sleeves are balanced with a seductive thigh-high slit, resulting in a dress that'll never go out of style. We were lucky enough to dress the supermodel for the Eurovision Song Contest this year, and she looked absolutely divine in this wedding-worthy number. Understated brides looking for a sensual touch: take your wedding dress inspiration from here!
Zuri Hall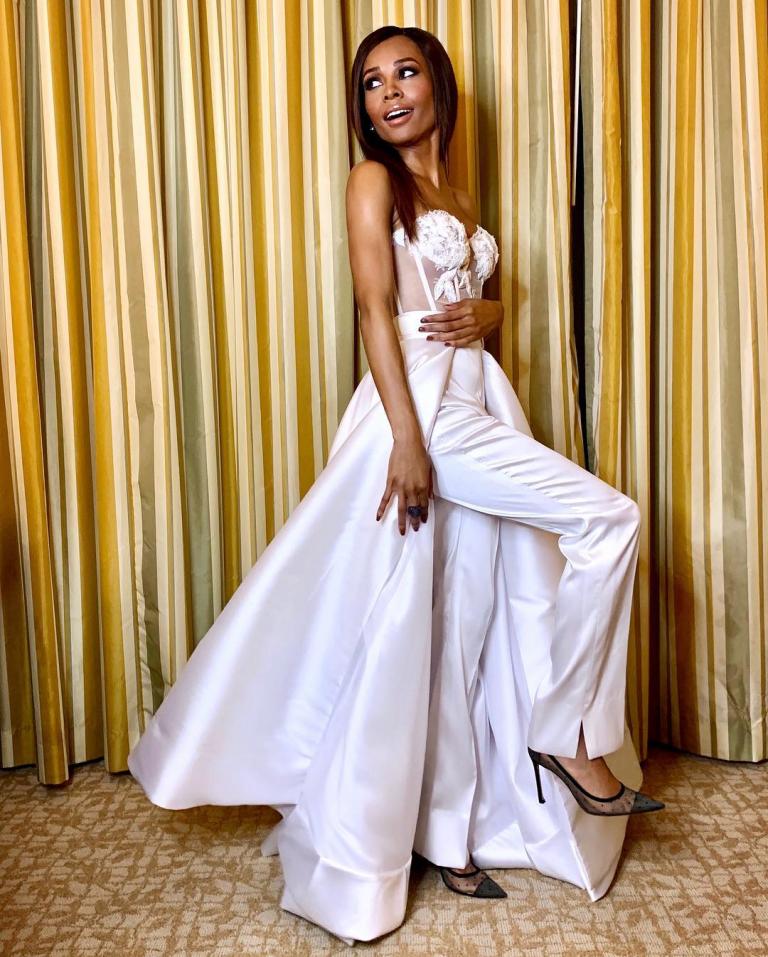 We think the G-112 jumpsuit from our GALA bridal collection is the very definition of chic on Zuri Hall. Its sleek tailoring, sheer corset top and matching satin overskirt are seriously stylish, made for a confident, modern woman. Plus, jumpsuits are one of the biggest bridal trends of 2019, so if you want to embrace this contemporary wedding style, Zuri's incredible look should be the best inspiration.
Finish your registration for {City} Trunk Show